February 18, 2019 Ziad Taha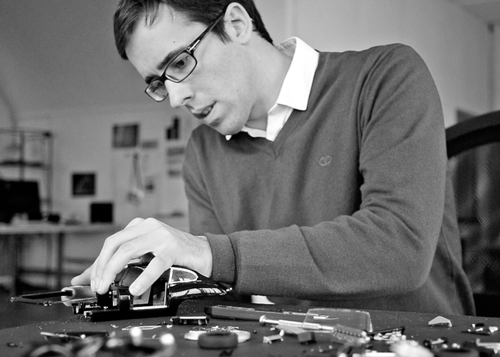 Though it might look like it, no cars were harmed in the making of Fabian Oefner's works of art. Instead, the young Swiss artist took apart model sets in a process he likens to peeling an onion. Painstakingly laying out the composition of the image in sketches, he then suspended each of those small, delicate parts with wire to give them the floating effect. After taking thousands of photos, he finally layered it all together in post-production.
"What you see in these images, is a moment that never existed in real life," says Oefner. "I have always been fascinated by the clean, crisp looks of 3D renderings so I tried to use that certain type of aesthetic and combine it with the strength of real photography. This moment in time has been created artificially by blending over 2,000 individual images together. There is a unique pleasure about artificially building a moment. Freezing a moment in time is stupefying."
Indeed, by splitting the relationship between time and reality, the moments captured last forever maybe even on your wall. Each image is available in two sizes: a smaller one limited to eight prints and a larger format in just three prints.