February 21, 2019 Nadia Michel
Don't get het up about our region's poor infrastructure and political roadblocks: Palestine-based accommodation booking startup Yamsafer demonstrates success comes down to simply zoning in on opportunity.
You might wonder why Yamsafer would want to compete against existing hotel booking sites. We all know them – powerful international sites promising the best rates you'll find anywhere in the world. The truth is it would take some serious added value to steer people away from those giant, user-friendly companies.
But Yamsafer is betting that no one can serve the Middle East as well as, well, itself. "China has its own booking sites. Russia has it's own booking sites, India has it's own booking sites. We should have our own Amazon, and we should have our own player in every major vertical because it's important for people to own their own markets.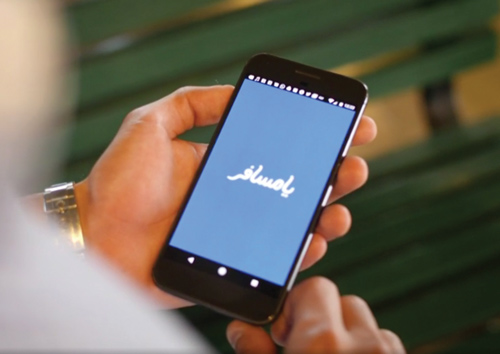 If people continuously come in from the outside and capture your market then you have a major issue," says co-founder Faris Zaher.
Of course, that won't be enough to get people to download his app. But he's clearly doing something right because, since 2012, Yamsafer's online travel-booking service has been inching along, steadily growing its network of regional partners and improving its services to better serve the Arab world. In addition to offering an Arabic platform, Yamsafer is gaining loyalty by offering highly competitive rates on hotels and apartments that are often as much as 30 per cent less than the market rates. "We compare in real time the hotel's direct rates, wholesale prices and are in touch with those who are trying to get rid of rooms. Other sites don't do that. Our ability to do that depends on our direct relationships with the properties," says Zaher.
The other clincher? Yamsafer (which translates to you who travels) has properties that are simply not on the international grid. "If you want to go to Hebron, you can book it on Yamsafer. I highly doubt you can find that anywhere else," Zaher emphasises.
The forward-thinking company, headquartered in Ramallah, is also attracting travellers with its loyalty programme, offering cash back on all bookings, and a generous 20 USD reward for each friend referral. "You can essentially travel for free if you're a popular person," Zaher smiles. Incentives, along with adding mobile-friendly features like a mobile wallet that launches automatically once you log into the app, are key to capturing a budding market.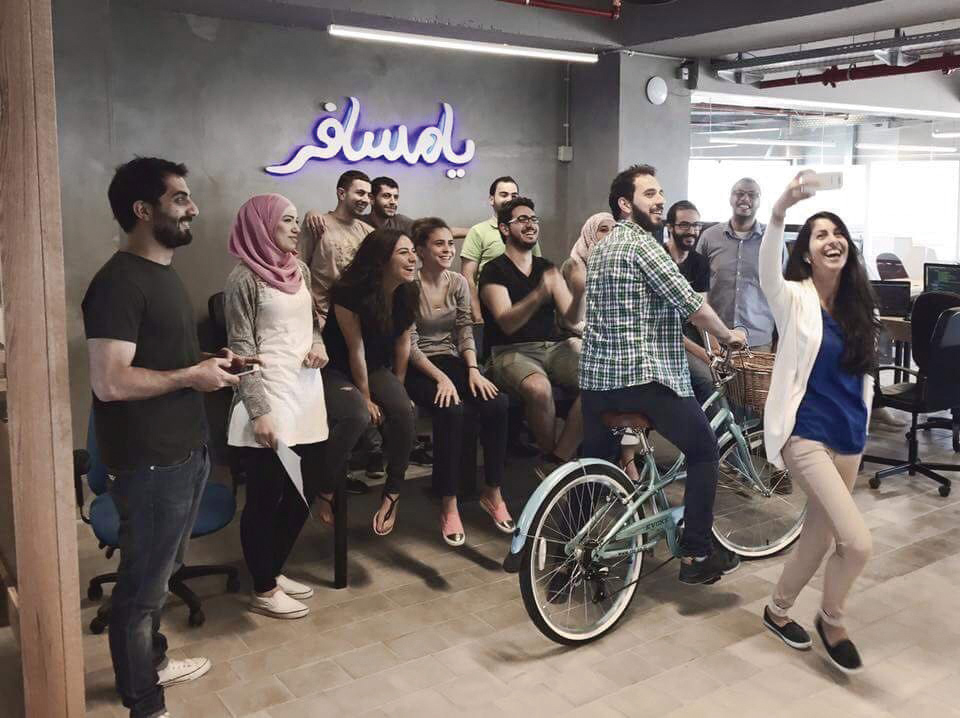 Indeed, Yamsafer is poised to cash in on a rapidly growing mobile economy in the MENA. "With the rapid growth of smartphone adoption, we are increasingly seeing internet usage shifting towards mobile," says Aroop Zutshi, Global President & Managing Partner at Frost & Sullivan, a Texas-based business consulting firm. "Mobile penetration in the MENA region is about 63 per cent and the mobile industry's contribution to GDP is poised to grow from 4.2 per cent of GDP to 4.3 of GDP, which is approximately 195 billion USD."
Add to that the fact that the global online travel market is set to hit 1 trillion USD by 2020 (according to Allied Market Research), and it's clear there's plenty of room in this sphere – a reality that is not lost on Yamsafer.
Since it was founded in 2011, Yamsafer has received over 10 million USD in funding and has grown to include 70 employees who develop everything in-house, including a fast growing B2B travel platform geared towards travel agencies and business travellers. "It's spreading like wildfire," Zaher asserts.
With big plans for new products in the pipeline and a major announcement expected in Q1 2019, Yamsafer is proof that good ideas combined with talent and consistent hard work eventually do pay off. Yamsafer just might go from good to great.