February 13, 2019 Nadia Michel
In what might be a sign of the abundance of our times, we recently came across the most beautiful new jewellery, made not by a jeweller, but by a lacemaker. "I had this piece of lace in my hand and a ring with a diamond, and I thought how wonderful it would be to have a piece of gold lace with diamonds on it," recalls Hind Rafik Hariri, the Founder and Creative Director of Monaco-based HRH Jewels.
This fascination with Chantilly lace, made popular under the reign of Napoleon III, drove ten years of research and experimentation with one of France's most in-demand bobbin lacemakers, culminating in the launch of a high jewellery collection in 2016. "After multiple trials with different suppliers and many broken gold threads, we finally found one that was supple and resistant enough to make the cuff," explains Hariri, who is also the daughter of Lebanon's former Prime Minister, the late Rafic Hariri.
The new technique, which involves winding fine strands of gold around a spindle, may be innovative, but it is a spinoff of a centuries-old technique being perpetuated by a talented artisan Hariri found through her love of couture. The result is a spectacular yet exquisitely light adornment that is meant to become one with its wearer. "We design pieces that are meant to be an extension of the woman, not just another object," explains Hariri.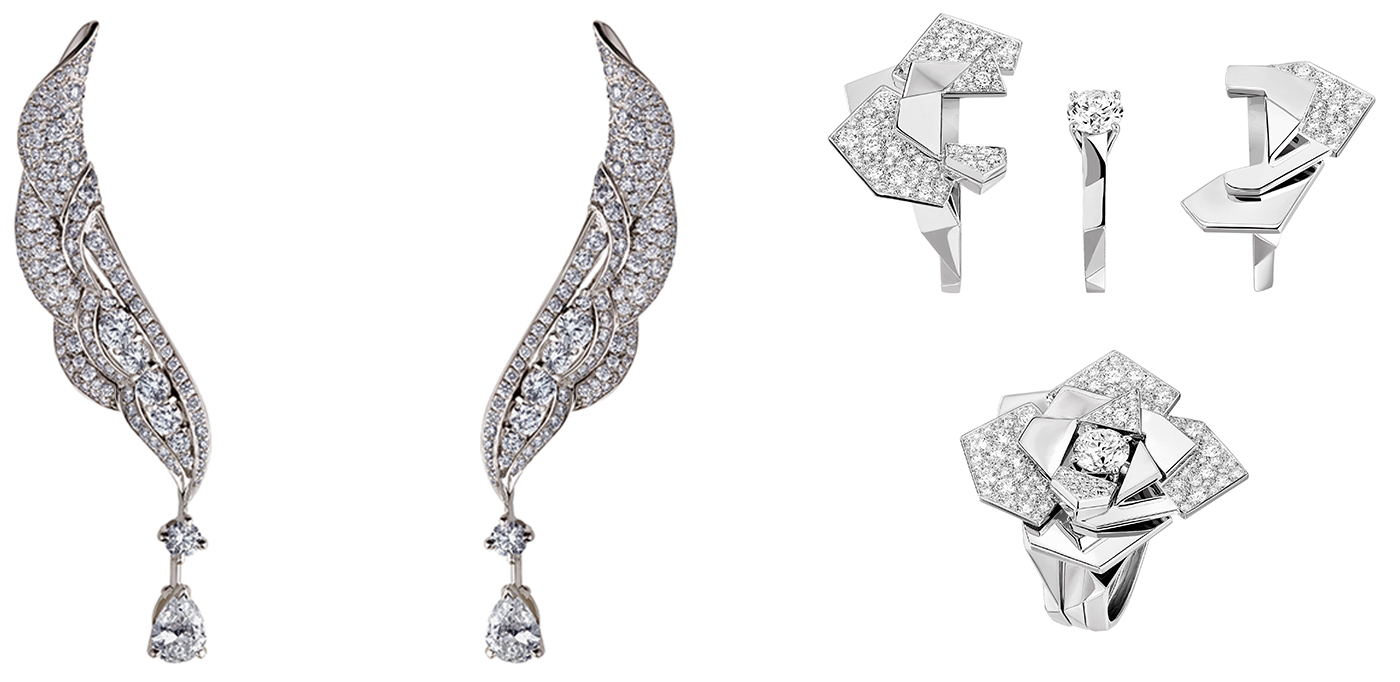 I HAD THIS PIECE OF LACE IN MY HAND AND RING WITH A DIAMOND, AND I THOUGHT HOW WONDERFUL IT WOULD BE TO HAVE A PIECE OF GOLD LACE WITH DIAMONDS ON IT. 
The maison's latest collection is Grafik, launched in 2018. Drawing inspiration from even further back in history to the 7th century in Kufa, Iraq, this modern interpretation of the oldest form of Arabic calligraphy recalls the glamour of the Art Deco period and the geometry of Oriental architecture and is interpreted in both the high jewellery and regular collections.
Though HRH Jewels' high jewellery line draws the most attention, the brand's wide selection of everyday jewellery is equally meticulously made in some of Paris's most reputable ateliers. "We aim to offer pieces that are accessible and that you can wear everyday, but we never compromise on quality," the designer concludes.