December 14, 2020 Alexandra Talty
Where other girls of 21 might still be wondering what to do with their lives, Yousra Mohsen has already achieved her goal of making it as a professional dancer. But it wasn't easy. Her achievement of becoming the first Middle Easterner to join the Crazy Horse in Paris, sparked an uproar back home. But this slender, 1m74 girl, with pronounced eyebrows and Esmeralda-thick hair has proven that we do indeed live in a new age.
WHAT WERE SOME BIG INFLUENCES IN YOUR CHILDHOOD?
I listened to a lot of music, from classical to pop. I love musicals like Grease, the Lion King, Chicago, Billie Elliot. Plus I think that living between France and Lebanon, I was often surrounded by a highly cosmopolitan environment, open to all cultures and ideas. I grew up with the idea that women who are strong can do anything as long as they work hard enough. My mum certainly represents that for me – she was my inspiration and biggest fan growing up, and still is today.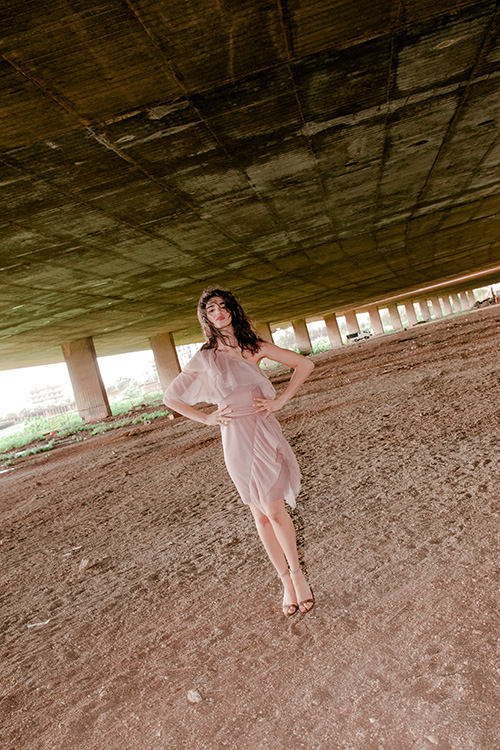 HOW DID YOU GET STARTED IN DANCE?
Growing up, dancing was only a hobby – I was actually a riding champion until the age of fifteen. But then there came a time when I couldn't do both and graduate, so I had to choose. I had gone on tour with a Lebanese dance company during my last year of school – that changed everything. The stage felt like home. I remember saying to myself: this is what I want to do, for the rest of my life.
WHAT CHALLENGES HAVE YOU FACED IN BREAKING STEREOTYPES?
One of the biggest stereotypes I've had to challenge is that being a professional dancer is not a real job. Everyone from my teachers in school to family members, even some close close friends, would repeat that on an almost daily basis over the course of my last year in Lebanon, just before I eventually left to Paris to study dancing.
When I started working at the Crazy Horse cabaret in Paris, many people in the Middle East misunderstood what a cabaret really was. The Crazy Horse is the ultimate of Parisian cabarets, a place that worships the female body, a sanctuary of glamour, a temple of femininity. Explaining such a legendary show and venue can be quite complex but I believe that if you come and see it for yourself you'll definitely understand.
CAN YOU TALK ABOUT THE INSPIRATION BEHIND LAÏLA LIBERTY?
Laïla means 'night' in Arabic and references my homeland, Lebanon. Liberty stands for 'la liberté de pensé', or freedom of thought.
The idea is that you are free to do whatever you want to do. I stood by that when I left Lebanon to pursue my dreams and I still stand by it today.
Laïla Liberty represents me: my origins and values.
FOLLOWING THE ONSET OF THE CORONAVIRUS, HOW ARE YOU COPING WITHOUT PERFORMING ARTS? IT IS A CHALLENGING TIME FOR ALL THOSE WHO LOVE THE STAGE.
Speaking on behalf of all performers: our stage is our home. So, we have been away from home since March. We have had to find ways to cope. It is certainly a challenging time but a time-out can be used to find new passions, new ambitions and goals. For example, during the lockdown in Paris, I auditioned and got signed up to a modelling agency, Next Models. That has become my new home! I find it important as an artist to be able to reinvent yourself: being stuck in a loop is never healthy.
One thing my mum always told me is: "Set a goal and do everything you can to reach that goal. And once you are done, set a new goal!"
WHAT IS SOMETHING THAT MOST PEOPLE DON'T KNOW ABOUT CRAZY HORSE?
A Crazy Horse girl doesn't actually get to choose her own stage-name. During her training period, the artistic director, along with the show's managers, gets to know her, her personality, what she likes, where she's from, her favourite pastimes besides performing, and of course her passions. Then, right before the première, right before the curtain opens on her first show, she gets her stage name.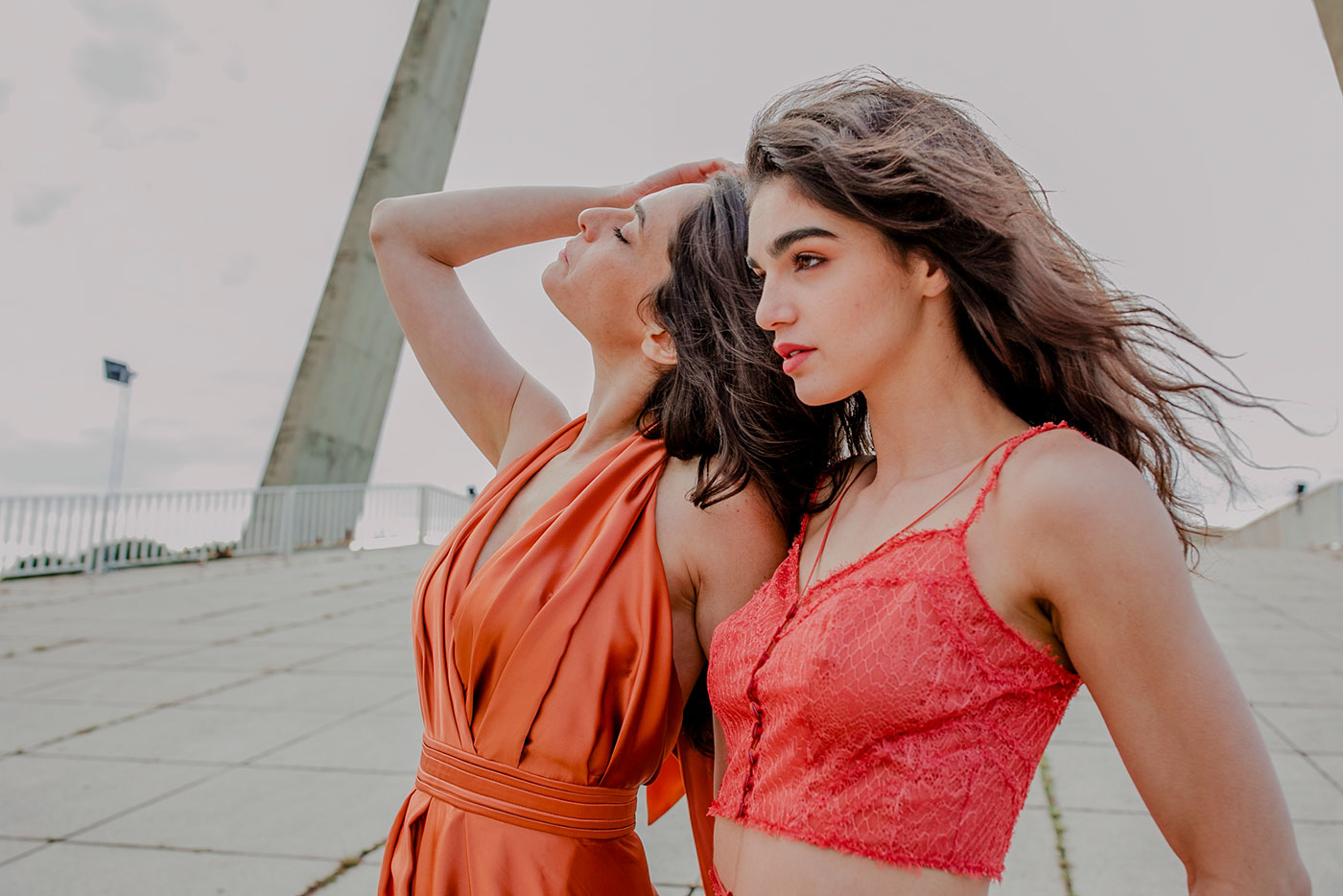 WHAT IS YOUR DREAM PERFORMANCE OR STAGE?
Going on a world tour with a pop artist is definitely something that's on my bucket list! I really love to travel. And it's how I fell in love with the stage at a young age – touring with the Caracalla Dance theatre from 2016 to 2018. And of course, I also loved touring with Crazy Horse last year.
WOULD YOU LIKE TO BRING THE ART OF CABARET TO LEBANON?
Lebanon is a country where every form of art is present, and I truly think that the Lebanese people will fall in love with cabaret – the true essence of it. In fact, the Crazy Horse de Paris already performed once in Lebanon, back in 2007, with the tour show 'Forever Crazy'.
Unfortunately, now, the situation in Lebanon does not allow for new artistic projects to be created. In my opinion it is essential that we focus on getting our country back. The Lebanese people have had enough – they have had to endure way too much sadness and pain. And maybe, when the warlords who currently rule the country have been removed from power, then we can start thinking of a plan to help artists in Lebanon.
A dream of mine is to create a show and produce it in Lebanon. But that awaits better days, and a new government! #kellonyaanekellon.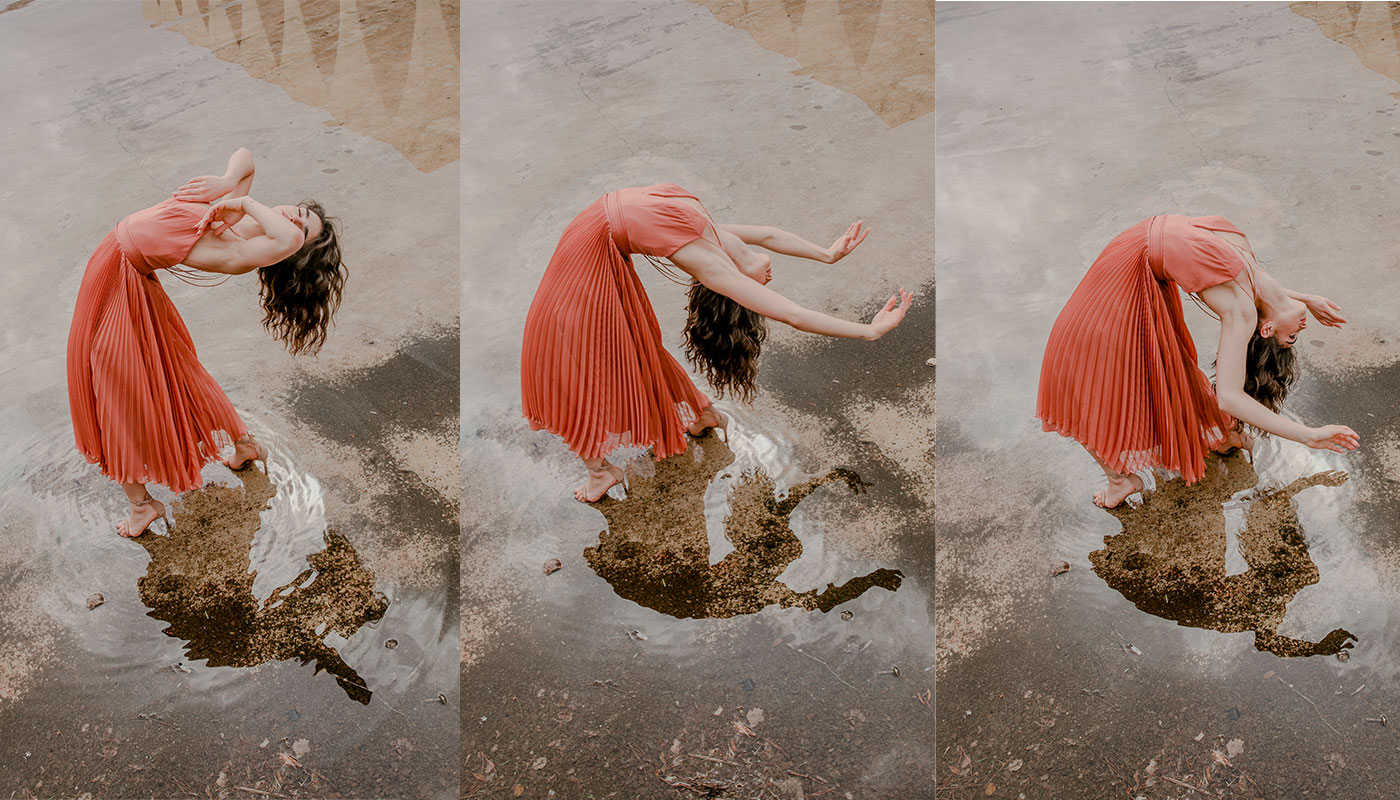 Photography: Myriam Boulos / Location: Tripoli, Lebanon