August 21, 2017 Nadia Michel
Whatever springs to mind when you think of Thailand is about to be obliterated. That's because there's a tranquil beachside resort on Phuket's classy northwest coast that has the power to change most preconceptions. Sure, the country may have a well-established reputation of unusual Ping-Pong games and ladies who aren't always who you think they are, but for all of Thailand's guts, there's twice the glory.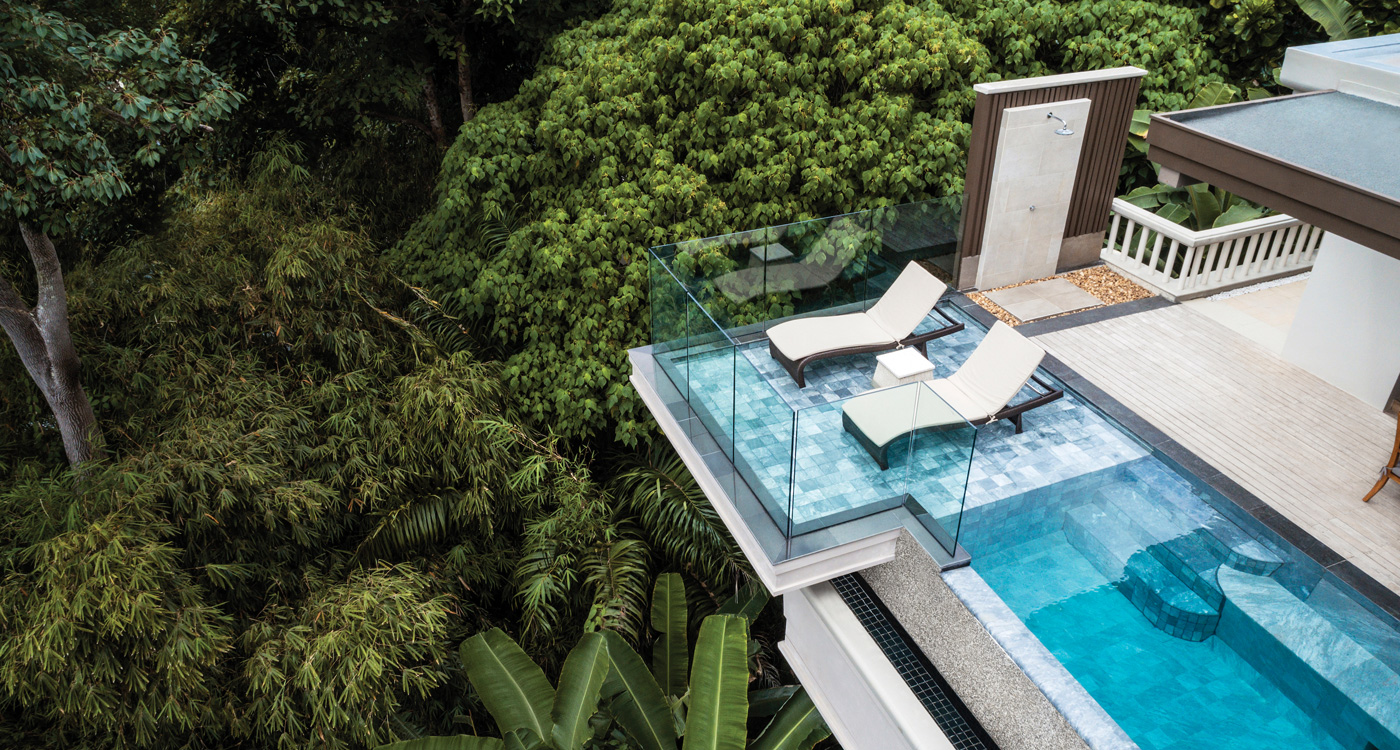 You'll get a sneak-peak of what this little paradise is all about from the moment a courteous and well-dressed driver greets you at the airport and ushers you into a leather-lined, Wi-Fi-enabled limousine for the 20-minute drive to Trisara. This boutique resort has been around for a while, having originally opened in 2004, but it re-launched last December following a major renovation aimed at providing returning guests – a formidable 25 per cent of those who stay – with new experiences every time. Its combination of luxurious villas, wild gardens and impeccable service is so intoxicating, you might never want to leave.
With just 39 villas, plus 15 two- to six-bedroom residences, Trisara remains one of Phuket's most exclusive destinations. Its name is derived from a Sanksrit word meaning 'garden in the third heaven', and that's something they're clearly aspiring to be judging by the tropical diversity in this secluded cove. "We planted all the trees and plants three years before we even started building the resort," says Anthony Lark, Trisara's general manager. In fact, the project included the restitution of species and ecosystems on the 16-hectare site that had been disturbed by a previous owner, as well as the general promotion of the site's biodiversity.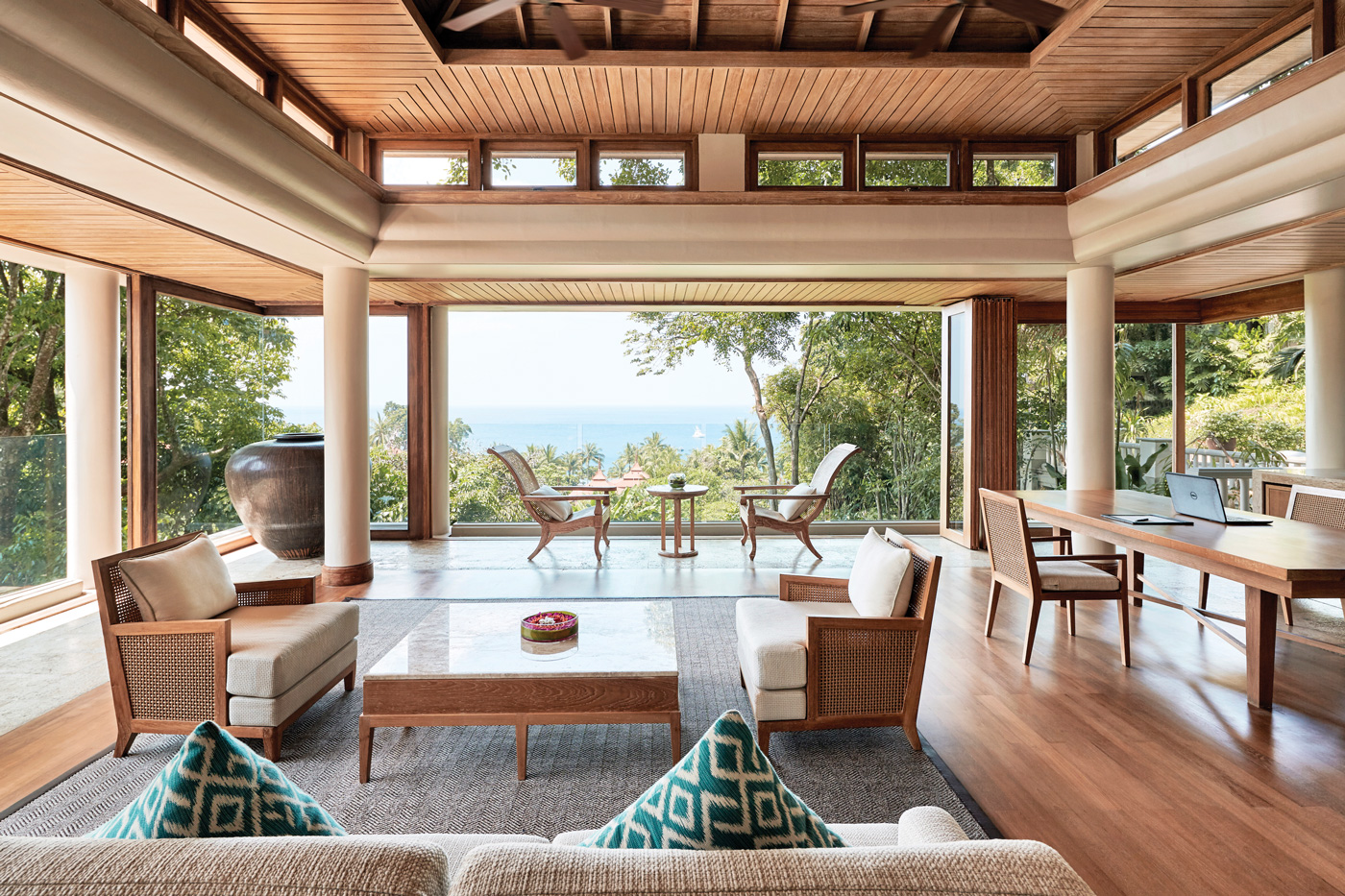 The vegetation has grown so lush under the watchful eye of Trisara's joyful gardeners that it's now the crowning glory of this inviting retreat, creating virtual cocoons around each of the widely spaced units, which notably include new 135sqm Ocean View Pool Junior Suites that are perfect for couples looking for the highest vantage point (and that extra 'in the canopies' feeling), as well as a 538sqm two-bedroom Trisara Signature Villa, which comes with a stunning 18-metre private infinity pool. Crucially, the resort's original design team and expert landscapers planned it so that no matter where you stay, you'll be guaranteed absolutely privacy so that you can spend your days in total seclusion, skinny dipping in your private pool and tanning on your expansive deck without the slightest fear of being seen. Then again, it might be worth your while to don some clothes now and then even if only to try an in-villa BBQ, complete with private chef and butler.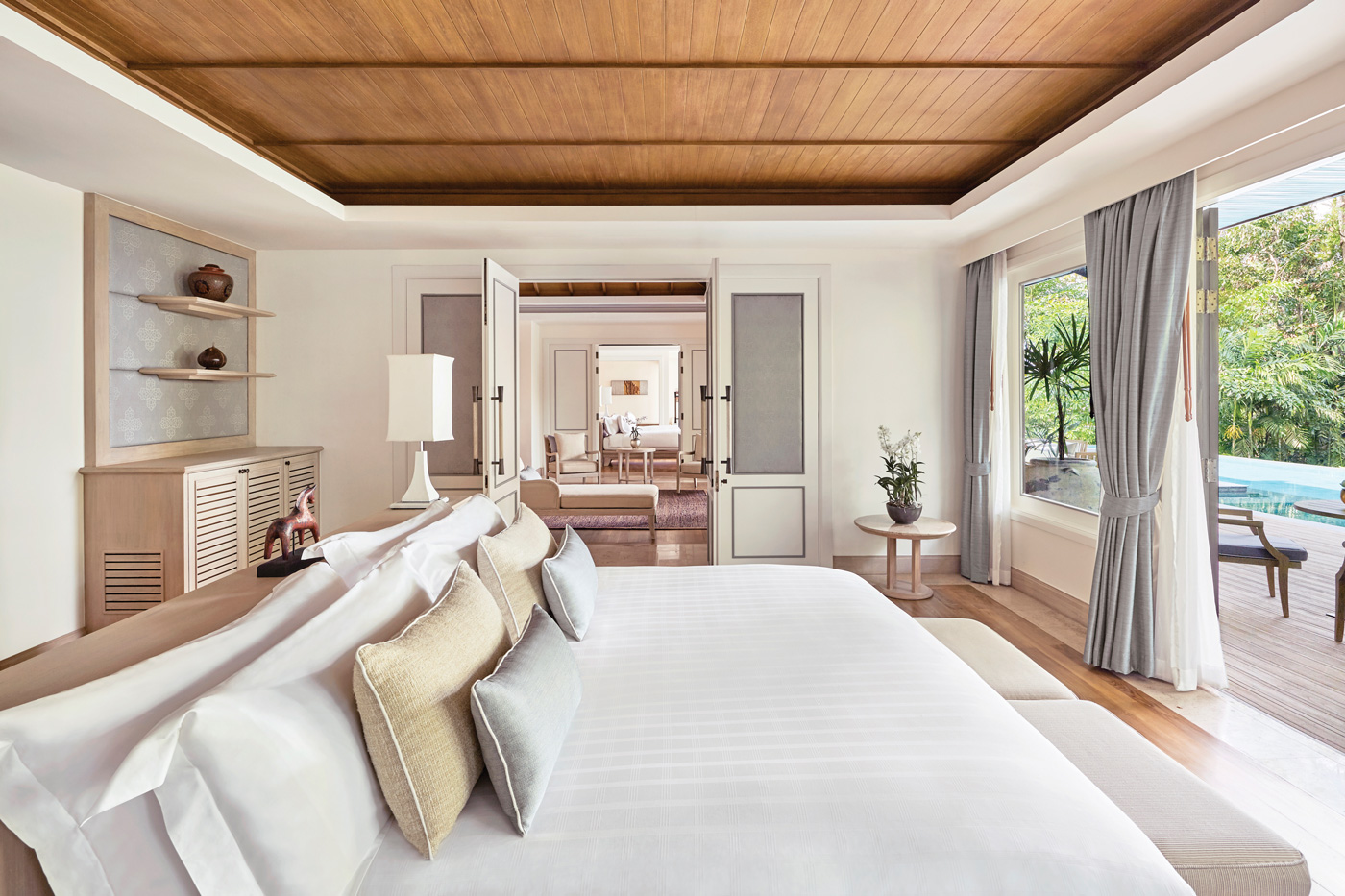 While a complete retreat from the world is definitely a tempting proposition here, you won't want to miss the on-site restaurants. Pru, Trisara's top dining choice, offers a very sophisticated take on farm-to-table, modern Thai cuisine. Most of the ingredients come straight from Trisara's own farm and are expertly prepared by Dutch chef Jimmy Ophorst, who has won the venue numerous accolades, while also landing it on loads of short lists including Thailand's Best Restaurants 2017 (according to Tatler Thailand) and San Pellegrino Asia's Top 50 Best Restaurants. It also regularly hosts guest chef events, which further reinforces its pursuit of offering world-class cuisine.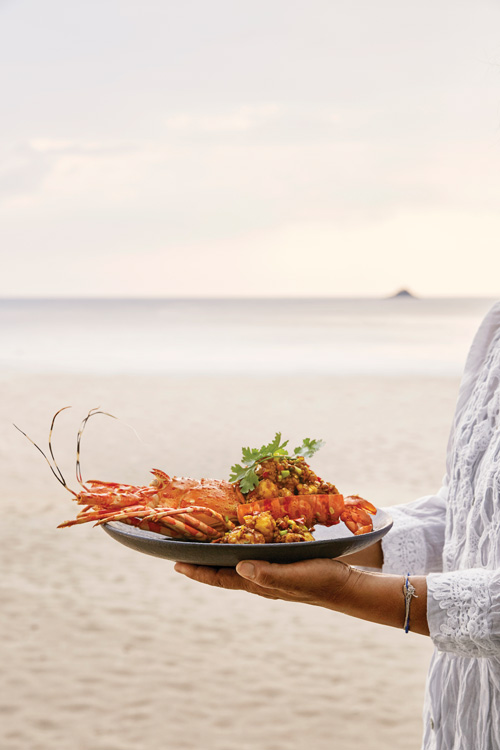 Seafood, Trisara's other restaurant, offers less flamboyant but still excellent Thai cuisine with a wide array of daily-caught seafood and fish. The Deck, a casual eatery, also serves up Thai dishes together with a well-edited selection of healthy international options chief among them, our personal favourite, the Trisara Life Salad, which combines avocado, nuts, sprouts, mixed greens, hummus, beetroot and carrots.
If toning up – or releasing a little tension accrued from daily life – is on your to-do list, then Muay Thai is a fun option. It's the national sport of Thailand (no, it's not Ping Pong) and dates back several centuries, and after just a few private lessons with Trisara's experienced trainers you'll be jabbing and side kicking like Adam Levine (who by the way, happens to be a repeat Trisara guest). And if you'd rather a gentler release, then why not try a morning yoga class?
Trisara's Jara spa is drop-dead gorgeous and offers private treatment suites with sea views onto breezy pavilions and gardens. Their signature therapy is the Royal Trisara 'Six Hand Massage' but all of the masseuses are so well trained at Wat Po Temple in Bangkok (the gold standard for Thai massage) that two hands are probably more than enough. When you're done, forget about washing off the hydrating, organic arometherapy oil and head back to your villa, as there's an outdoor shower that's perfect for the job and offers way better views. It's one of the many luxuries afforded in these well-appointed living quarters that elegantly combine Thai furnishings with a minimalist aesthetic.
"We've attempted to eliminate everything that was wrong at Amanpuri and make it better," says Lark, who previously managed Phuket's most famous luxury resort. One such improvement was the positioning of air-conditioning units under the floor instead of in ceilings, so as to eliminate ambient noise – it seems to work too as we often found ourselves tuning in to the peaceful sounds of birds, bees and wind rustling through leaves. Another interesting idea was the elimination of plastic bottles – Trisara set up a reverse osmosis water filtration system and glass-bottle refill system instead, which is a win-win for both the environment and their bottom line. Plus it fits in perfectly with the hotel's earth-friendly approach to luxury, something that's wholly relevant in today's world. They're small changes in a complex system that have a significant effect on your overall experience.
what's nearby