December 13, 2014 Nicolas Shammas
George Gershwin may have written 'An American in Paris' while staying at the original incarnation of this hotel in 1928 but fast-forward to today and you'll find the new Peninsula Paris sings a very different tune – one that will resonate greatly with the world's most discerning travellers.
Here's an interesting fact about Paris' newest hotel. Its owner, Katara Hospitality – a division of Qatar Holding, whose portfolio includes properties such as Le Royal Monceau in Paris, London's Harrods department store and western Europe's tallest building, the Shard – may have outbid everyone else for the century-old classic Haussmannian building but they were still wary enough to realise that they didn't have as good a plan as the French consortium that ended up in second place. The solution? After taking ownership of the property, they flexed their financial might once again, this time by paying 20 million USD to the runners-up in order to buy their superior plans.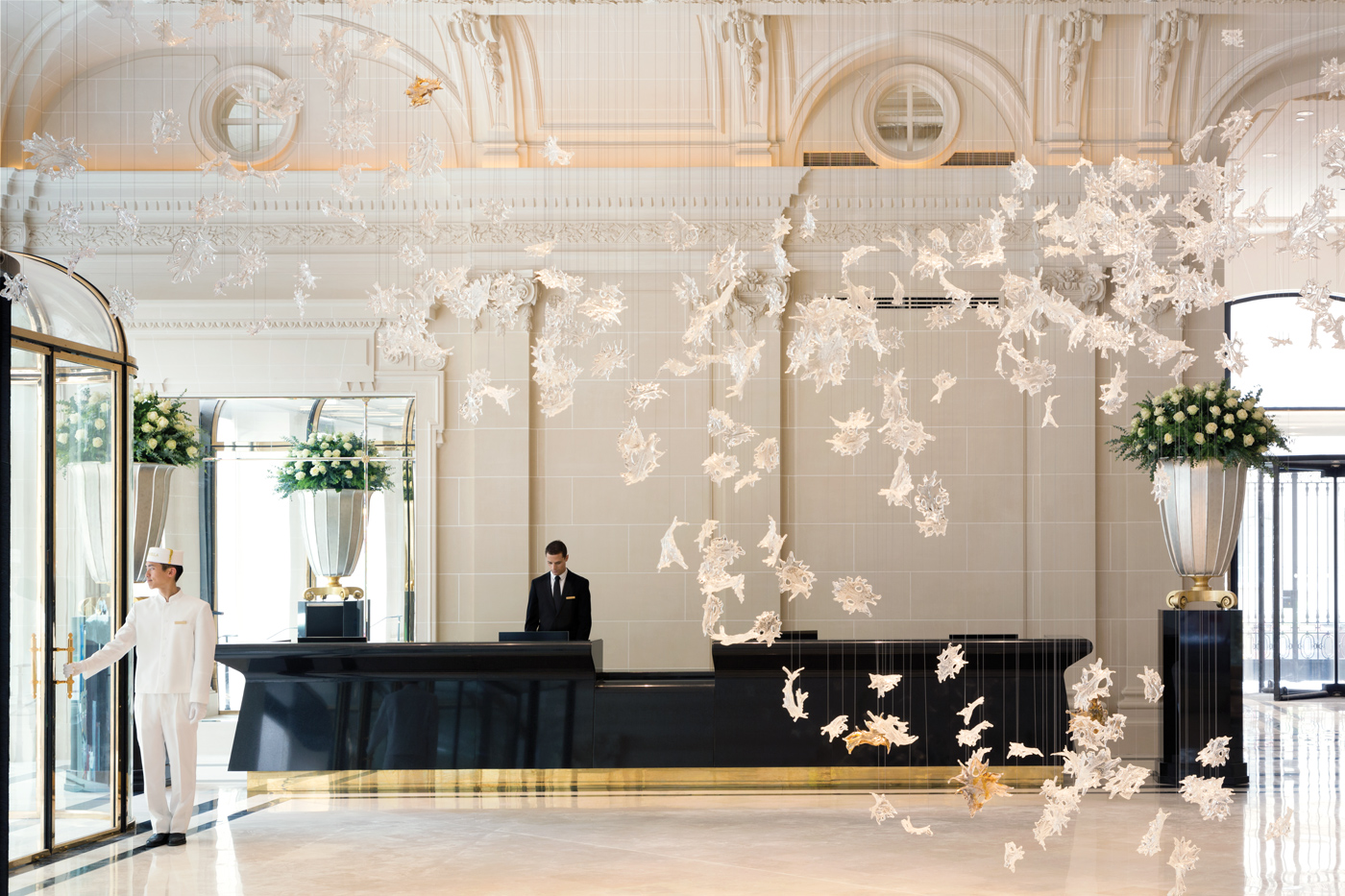 I believe more than anything, this hitherto untold story illustrates the extent to which the Qataris were willing to go in order to make this hotel the finest in Paris. I also think that their choice of partner on the project shows the same ambition. For in addition to Katara and their 80 per cent stake, there's the holding group that owns the Peninsula Hotels – Hongkong and Shanghai Hotels Limited (HSH). And just to show how this story comes full circle back to our region, I should point out that the major shareholder of HSH is the Kadoorie family, a British family of Iraqi-Jewish ancestry that immigrated to Bombay in the mid-18th century, becoming tremendously wealthy there before moving on to ever greater fortunes in Hong Kong and later Shanghai.
Now, the HSH hotel group may be 148 years old but the first Peninsula, which was established in Hong Kong, didn't open its doors until 1928. Over the subsequent 86 years, only nine additional Peninsulas have been created. It is perhaps for this reason that the brand is considered unrivalled in terms of quality and consistency. Sadly for us though, the group has concentrated its efforts on a singular strategy of creating city hotels in just Asia and the US. That is, up until now.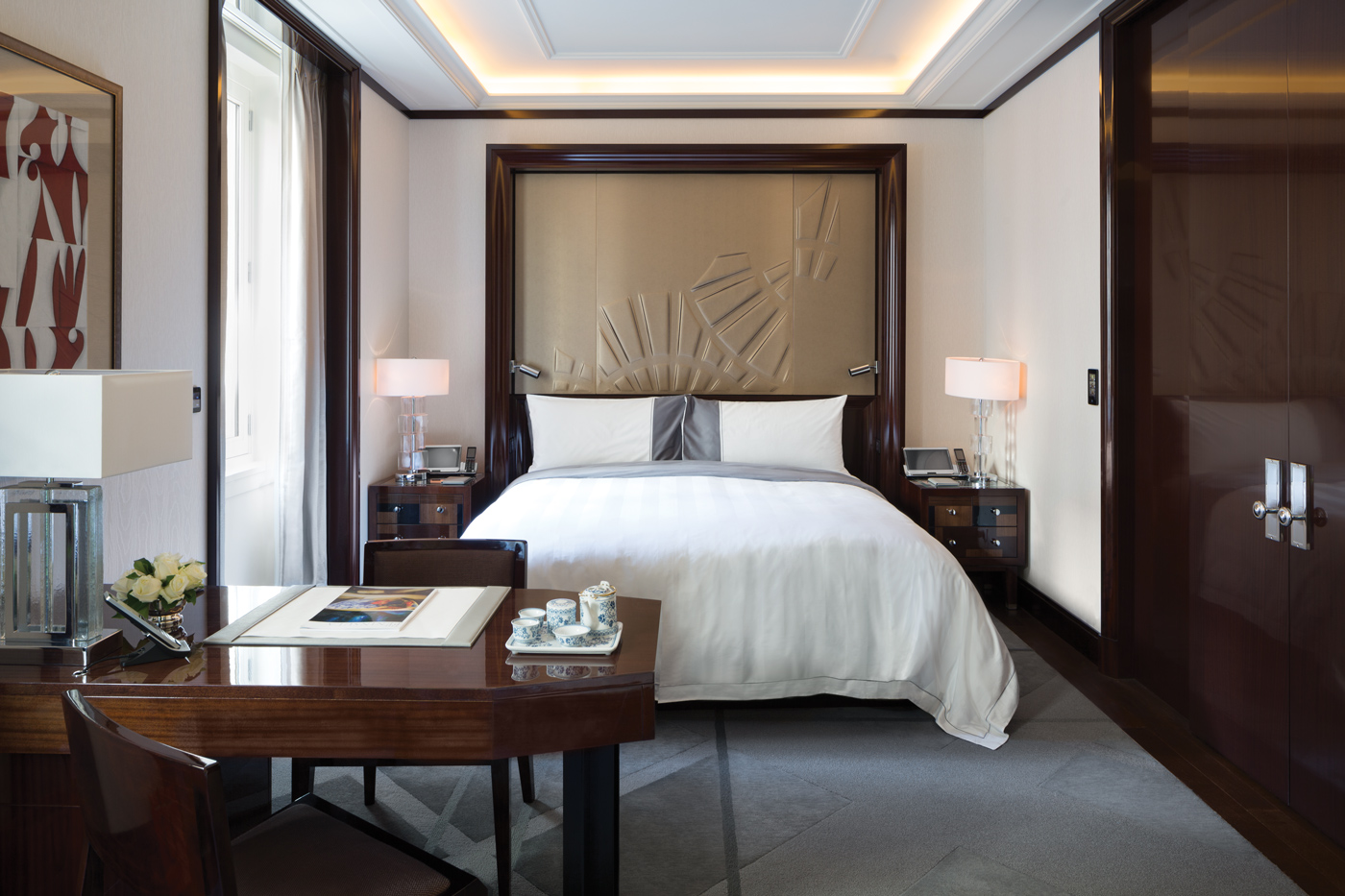 "As a company, HSH focuses on developing, as an owner-operator, a small number of the highest quality Peninsula hotels in the most prime locations in key international gateway cities," said the CEO of HSH, Clement Kwok, at the opening of the Peninsula Paris on August 1st. "After many years of searching for a suitable project in Europe, I am delighted that we are making our entry at last and in one of the most magical cities in the world."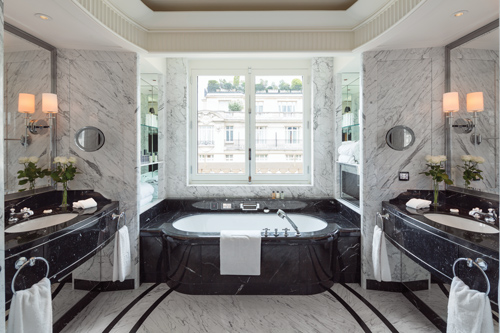 So what makes the Peninsula Paris an Ultimate? Well, after four years of painstakingly renovating this historic building, at an eye-watering cost of over 1 billion USD, it has been one of the most anticipated openings of 2014. Make no mistake: the Peninsula Pariis is groundbreaking. And even if rivals like the Ritz, Plaza Athénée and the Hotel de Crillon are in the process of playing catch-up, the Peninsula has put enough distance between itself and the competition that not only is it likely to remain unchallenged as Paris' finest, it may also be Europe's best hotel.
There are many reasons for this. For me, the most insightful are threefold. First off, service. There are 600 staff for 200 rooms at the Peninsula Paris, yet the calibre of service is not just a question of quantity, I would put it down to superior training, intelligence and efficiency. As one American guest humorously confided in me, "The team is so friendly and so good here that I actually forgot I was in France!"
The next point is sophistication. Where other new hotels in Europe – like the Shangri-La at the Shard for instance – have managed to deter us with their questionable décor and visual identity, this Peninsula is flawless. The building is stacked in history, having been created in 1908 as the Hotel Majestic, before it was later turned into government offices and used for such high-level meetings as the signing of the peace accords that ended the Vietnam War. And definitely one of its most impressive aspects is the detailed restoration work that required thousands of skilled French artisans, including numerous restoration and art specialists. But the Peninsula Paris is not a museum. It has brought those beautiful details back to life, while situating them against an ultra-modern interior design that stunningly and seamlessly blends Asian-inspired details as well.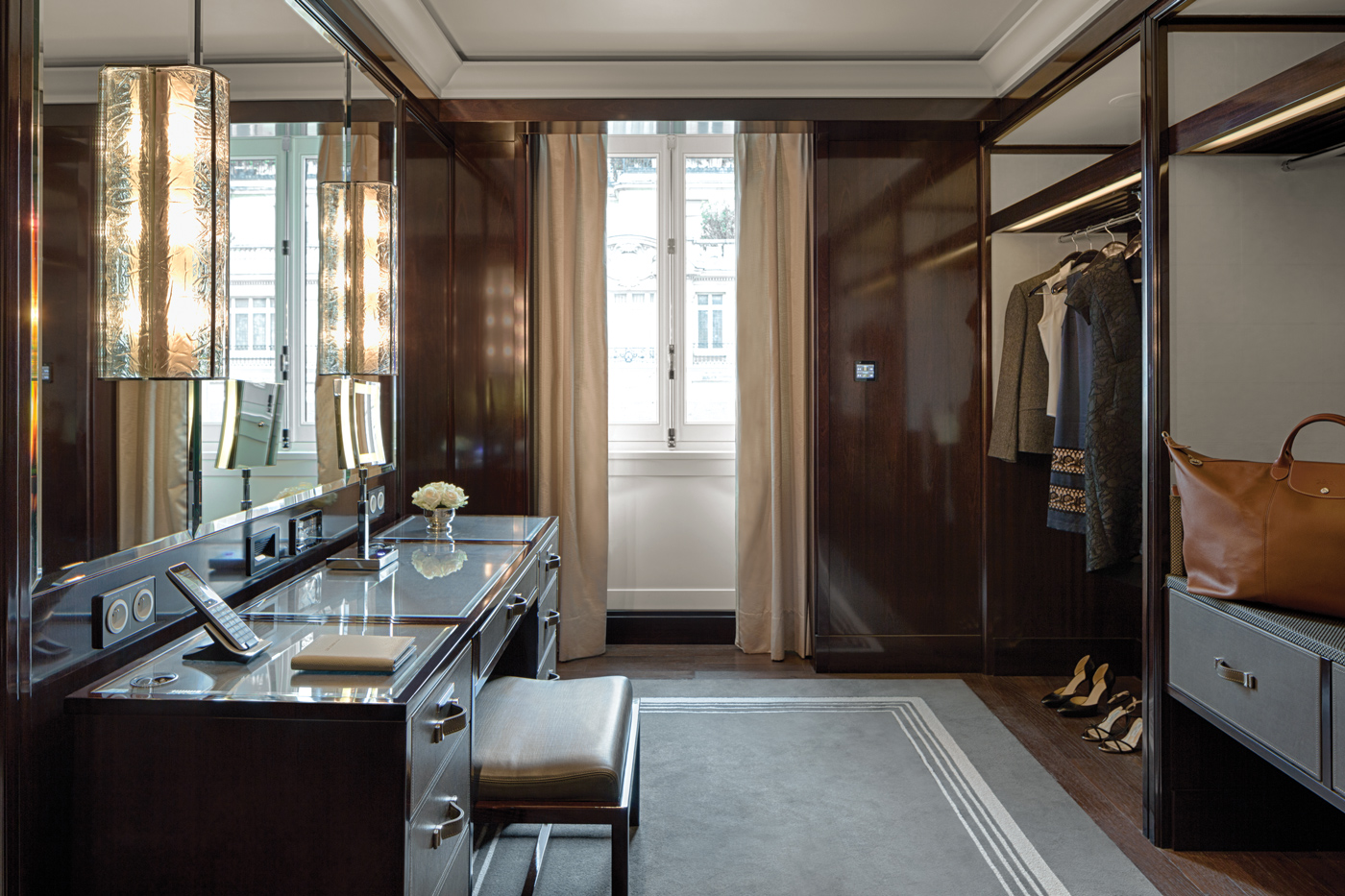 The third and final bastion of Peninsula's brilliance is technology. Despite its small size, it is the only major hotel brand to have its own R&D lab, which not only looks to innovate but also develop its own in-house proprietary solutions that enhance the guest-experience. Their signature product is the tablet-controlled room that centralises all functions, from dimming the lights to ordering your breakfast. But there's more. For example, housekeeping personnel carry smartphones that alert them as soon as you press the 'make up my room' button. That way they work around your schedule rather than their own. And with the huge array of outlets around the room, all fitted with international plugs, and dedicated USB, iPhone and other jacks, you're not likely to ever be found on all fours, searching for an illusive port. Another nice touch is the built-in desk that conceals a mini-home office complete with laser printer/scanner/fax and have I mentioned the nail polish-dryers, mood-changing bathrooms, no-added-cost mini-bars, free internet and free international telephone calls? The rates may be high considering you can't find a room for less than 1,300 USD a night but at least for that sum, you're guaranteed to feel spoilt with the extras.
With its three restaurants (the all-day dining Le Lobby, gourmet Cantonese LiLi and the biplane-inspired fine-dining destination L'Oiseau Blanc), beautiful spa, and plethora of shops, there's really something for everyone at the Peninsula. But if I were to try and find an analogy that perfetctly encapsulates the hotel's vision and what it's trying to do, I need not look further than the hotel's fleet of cars. Not only do they have a 2014 Rolls Royce Phantom, ten BMW 7-series limousines and a couple of very useful city-runabout Minis, they also thought it appropriate to meticulously restore a vintage 1934 Rolls Royce Phantom II that, just like the Peninsula Paris, is in better condition today than it probably was in its heyday.
Considering the magnitude of the investment, the Peninsula Paris will probably never break even as a business but that's not really our concern. As far as we can tell, that's money well spent for it's now one of the most remarkable hotels in Europe, and maybe even the world.
what's nearby