October 10, 2015 Nadine Khalil
The Sha Wellness Clinic is a high-end health farm that combines ancient macrobiotic wisdom with advanced medicine, to put you in the perfect place – both in terms of its expertise and the stunning locale – to discipline your body and recharge it at the same time.
They say that we shouldn't be slaves to our bodily desires but that's easier said than done. Take hunger, for instance. We all know that feeling when you're so overwhelmed by it that you can't think of anything else. Well, that's exactly how I feel right now, in the Sha Wellness Clinic, and I don't think I can control the beast within any longer. I really wish I could though, since I'm not even capable of properly taking in the beauty of my surroundings. Imagine rooftop pools, manicured garden-terraces, the sounds of cascading waterfalls and an all-white sleek monolith structure in glass and steel embedded in the verdant hills of Sierra Helada in Albir, southeastern Spain, where the land rises in tiers to reign supreme over the azure, sun-kissed Valencian Costa Blanca.
As I see it, the problem is that I've had fruit sugars in my breakfast, and whole cereal grains (millet) with sweet vegetables (carrots and beetroot foam) for lunch, and I'm not at all used to it, as I had been keeping to a slow carb regime before I got here. Similar to the Paleo diet, (which basically has us eating like our hunter and gatherer ancestors) though less extreme, slow carb was developed by Timothy Ferris in his 2010 book, 'The Four Hour Body', to supersede Atkin's low carb revolution. Essentially, it has you cutting out fruit, grains, dairy and all kinds of white carbohydrates.
And so if I've become mad, reaching ravenous states of hunger every couple of hours, it's because the Sha takes the opposite approach to eating – a macrobiotic one where my food pyramid has been turned upside down and I can no longer eat animal products, which used to form the base of my pyramid; now they are on the tiny apex and need only be consumed in limited quantities. Instead, grains are my new staple at the moment, with vegetables on the side. And the only level where these two divergent eating styles actually intersect is in avoiding cheese and dairy.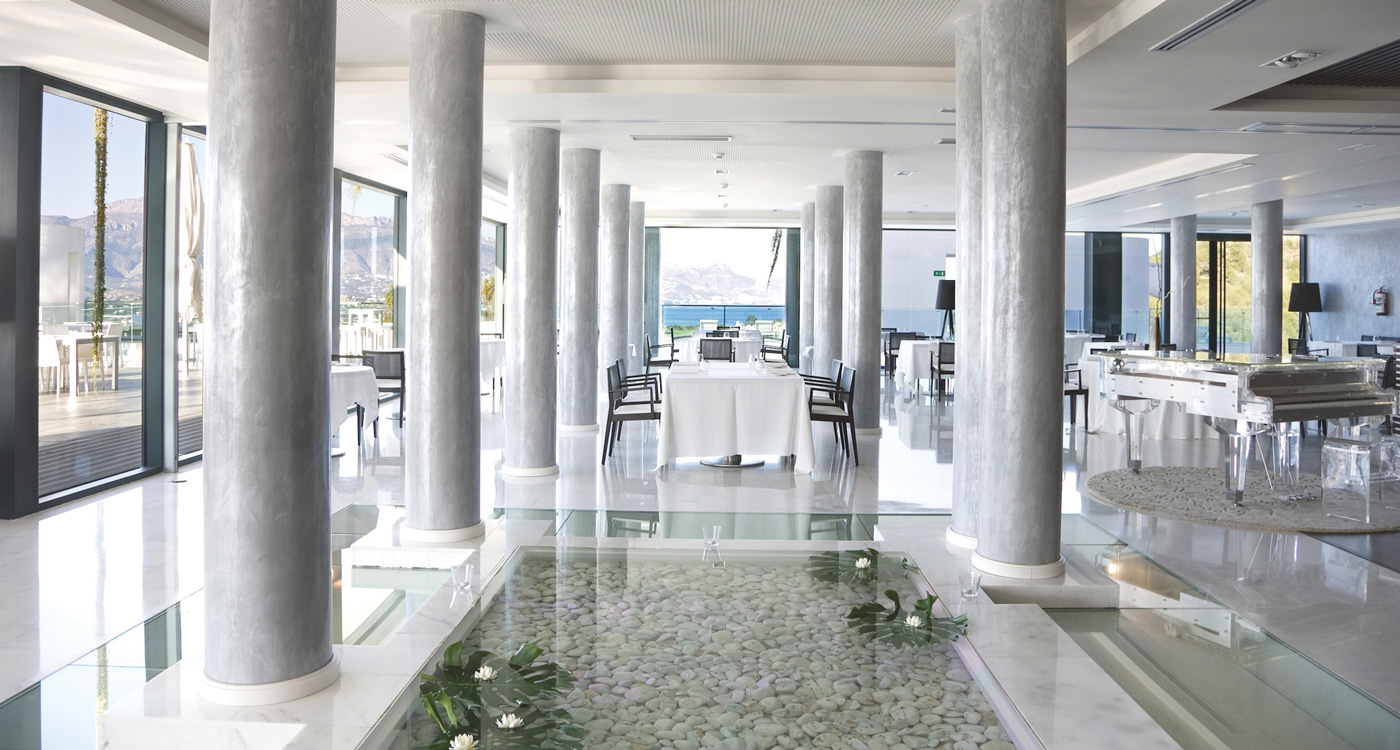 Macrobiotics, which originates from a Japanese army doctor's theory of nutrition in the late 19th century (before it spread to the world), combines both traditional Eastern and modern Western medicine by focusing on foods that are balanced energetically between Yin and Yang. As my Sha-appointed nutrition counsellor, Teresa Mizon, tells me, "The Japanese studied food in a physical, energetic way to see how it affects one's balance and harmony with the environment, especially considering the effects of dairy consumption and animal products."
"Here, we are just applying nature's laws. Yin and Yang is like heaven and earth," she continues, "One is expansive, the other is contractive. Foods that create a lot of tension in the body, are contractive and that is what you have been basing your diet on," referring to all the animal protein emphasis. "Macrobiotics is more based on wisdom than hard science, it stems from the understanding that if the digestive system works well, then everything else does. The body calls for this balance. So since you've been eating a lot of yang foods like meat and eggs, your body then craves the yin elements of sugars, alcohol, and starchy substances like potatoes, expansive foods to counteract the contractive ones. Somewhere in the middle of these two extremes, you have whole, unrefined products such as grains, and that's where macrobiotics builds its home. You, my dear, have been travelling from one end to another but for your body, it's as if you are travelling without a home, without ever finding balance or reaching equilibrium."
Given all this, you'd be forgiven for thinking that the food here is probably pretty boring. But it's not. In fact, Chef Pablo Montoro, who cut his teeth at the legendary elBulli restaurant, is the talent behind the Sha's macrobiotic restaurant, Shamadi, which serves an innovative fusion of Japanese and Mediterranean cuisine. You have the choice of two sittings for each meal and three different plans, from the stringent Kushi for weight loss, to the less rigorous Biolight, or even the permissive, gourmet Sha menu, which, at 1,500 calories a day, will still allow you to shed the pounds. And with options like cold miso gazpacho topped with a gratin scallop, baby squid and liquefied seaweed tempura, crispy cod confit in vanilla oil served with hot potato foam and wild mushrooms, or sumptuous almond soufflés with five-spice vegan ice cream, you'll not be left wanting.
The Sha is an unusual place though, I'll say that. All the 'patients' walk about in white bathrobes, with an army of 250 health professionals in white coats attending to them. These are specialists in all sorts of fields such as natural therapies, preventive medicine, anti-aging, genetics, regenerative and sports medicine, ophthalmology and cognitive stimulation, among others. But even if the Sha is a cross between a private clinic and contemporary luxury resort, it's not a bad thing.
During my four-day stay, I follow the 'Discovery' programme, which comes at a cost of 1,100 Euros (without accommodation). A medical practitioner is assigned to me and I'm given a full health check every day. Apart from the customised eating programme, I'm given a hard-core deep tissue massage (which causes much relief), a bizarre detox massage that uses glass bells for suction around the lymph nodes and electricity charges to cramp the muscles before they release tension, a slightly uncomfortable acupuncture session, a wonderfully soothing cranio-cervical massage that has my head almost levitating above my shoulders and then an amazing aqua relax massage – while actually floating in a water basin – that leaves me in a trance. I also get to attend a private macrobiotic cooking class and a personal training session, and did I mention the daily options of Nordic walking, Aqua fitness, pilates and lectures on Chinese medicine?
The Sha offers a host of different, specifically tailored packages for weight loss, detox, anti-tobacco, sleep recovery, life reset, post-operative and even menopause, which are more goal-driven and they customise the programme for you based around your personal targets, and then monitor your progress.
When it all gets a little too clinical, you can escape to your private quarters and relax in a white Eames chair, positioned perfectly in a bare area of your open-plan, spacious suite and take a moment to soak in the views of the dramatic cliffs dipping into a sparkling bay. Personally speaking, I also loved exploring the fabulous, sprawling hydrotherapy unit, which emits jets of water to pummel every possible aching muscle, followed by a cold pebble and hot stone walk to massage the soles of your feet.
Oddly, the multiple award-winning Sha is both exhausting and rewarding: there will be sugar cravings, caffeine withdrawal and headaches, sore muscles and physical stress but that's all part of the transformative journey. You'll feel light-footed and bright-eyed, hungry and dizzy in the beginning but completely rejuvenated and rooted by the end. At the very least, you'll no longer take your body for granted. And that's a lesson that never comes easily.
https://goo.gl/maps/7o4dUwA6zmW7sZqb6
what's nearby