October 6, 2017 Danae Mercer
While Lisbon was the trendy stop of 2017, there's more to Portugal than its charming capital. A journey to Portugal's Algarve reveals why it's Europe's best undiscovered haven, a remnant of simpler times when great food, sunny days and friendly locals made for a perfect vacation.
"Everyone loves Portugal, with its never-ending sun. The beaches are safe, with no currents or cliffs and the water here is so warm," says Sophie Kelk, the public relations manager for the newly opened Anantara Vilamoura Algarve Resort, over a glass of local wine. We have just eaten local olives infused in regional oil. Later there will be fresh fat sardines, an Algarve favourite, grilled and served on traditional blue and white porcelain plates.
"I think Lisbon is sexy now," she adds. "But there is so much more to Portugal." Kelk should know. She's been brought in to manage press around Anantara's first European property, one nestled in the manicured Algarve area of Vilamoura. The 280-room resort looks out across a golf course. During the day, sunbathers sip champagne at Veuve Clicquot cabanas. At night, they gather in the lobby to watch traditional Portuguese lamenting songs called Fado while sampling petiscos, a type of Portuguese tapas. Cork trees dot the property, while the beach, an enduring lure of this part of Portugal, is only a short tuk-tuk drive away.
"There's a market for luxury here," says Kelk. Anantara Vilamoura only opened earlier this year. "The brand felt they could harness that. There were average luxury hotels, but they thought they could do better." Hence the high-end spa, the five pools, the massive suites with verandas overlooking symmetrical palm trees, the tennis courts and the local wine guru. It's all full-fat five-star.
Anantara isn't alone in spotting potential in the Algarve. Just a four-minute drive away, Longevity Cegonha Country Club opened its doors in September. Where the Anantara has focused on contemporary luxury, with wine tastings at sunset and sumptuous suites, Longevity targets a different market: the detoxing traveller.
I THINK LISBON IS SEXY NOW. BUT THERE IS SO MUCH MORE TO PORTUGAL.
"When people think of the Algarve they think sand and sea," says Patricia Martins, Longevity's sales and marketing manager. "But here in Vilamoura, we have one of the richest parts of the Algarve. And we have great beaches but we're not in a city with all the temptations."
The lack of temptation is important to Longevity. Their programme is all about wellness, with massages, daily fitness classes, wet circuit sessions and personal training all served alongside a wellness menu and detox tea. More serious detoxers can head to Longevity's five-star Thalassa for the day, where therapists pluck strands of hair to test one's nutrition and offer customised wellness consultations. Local products, like carob honey and figs, are incorporated into treatments. Oranges – the fruit of the Algarve – are omnipresent.
"Usually people come here for the weather. We have some 300 days of sun per year," says Martins. March to May are particularly busy, but wellness, Martins stresses, lasts all year long.
Both properties provide access to Vilamoura's neighbouring beaches of Falésia and Almargem, its slightly kitsch tourist marina and its manicured running tracks. Yet one of the most charming activities is a visit to the local market of Loulé. Anantara does this in style, tying the market experience to a Portuguese cooking class. Cataplana, a rich and flavourful seafood stew cooked in a traditional pot, is part of the finished menu, served alongside hunks of thick bread and regional cheese. "Travellers these days want to have the option of experiencing local things. They want to know they're in Portugal."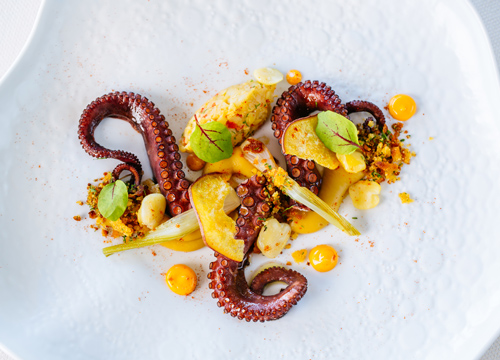 Around an hours' drive northwest of Anantara Vilamoura is Macdonald Monchique Resort and Spa. This Algarve property feels a world apart. Gone are Vilamoura's touristy beaches. Instead there are rolling hills covered in eucalyptus and medronho trees; the latter is used to make the region's fiery local spirit, often served with honey and lemon. It's hotter than on the coast here, but it's also far quieter.
Yet that is rapidly changing, explains Anastasia Takield, guests relations manager for Macdonald Monchique. "We have more tourists now. Most of our guests want a different Algarve. Tourists have done the beaches. Now they're looking for other things, calmer things. In this hotel, they can relax."
Like Longevity, Macdonald offers a range of fitness classes. Only this property is larger, a sprawling structure built into the side of a mountain. It lacks the high-end luxury feel of the Anantara as here, the pool gets busy and there are no champagne loungers. But the region itself is perfect for outdoorsy travellers who want to hike, climb, walk in nature and explore isolated local villages. One morning we head out by car and then kayak to explore the local coves of Ferragudo. Another day we drive up into the mountains to a medronho distillery, run by a husband-and-wife team whose family has worked the land for over 100 years.
"Some places don't really feel like Portugal anymore," adds Takield. "You get English breakfast tea everywhere." Yet in Algarve, things are different. There's a renewed appreciation for tradition and a unique flavour that rivals even the best European destinations. And as a result, its allure will linger long after you've returned home.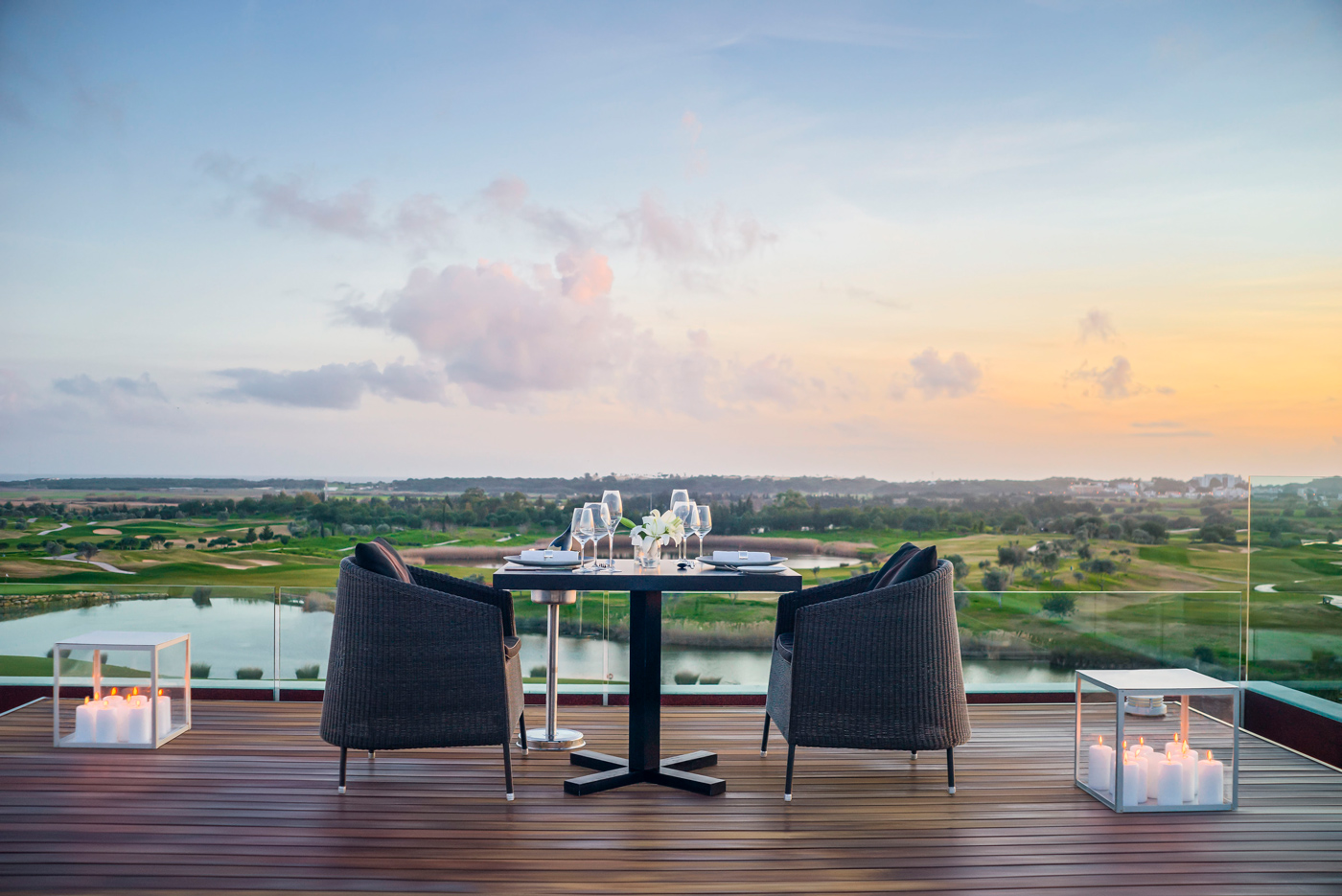 what's nearby