October 27, 2018 Leith El Zein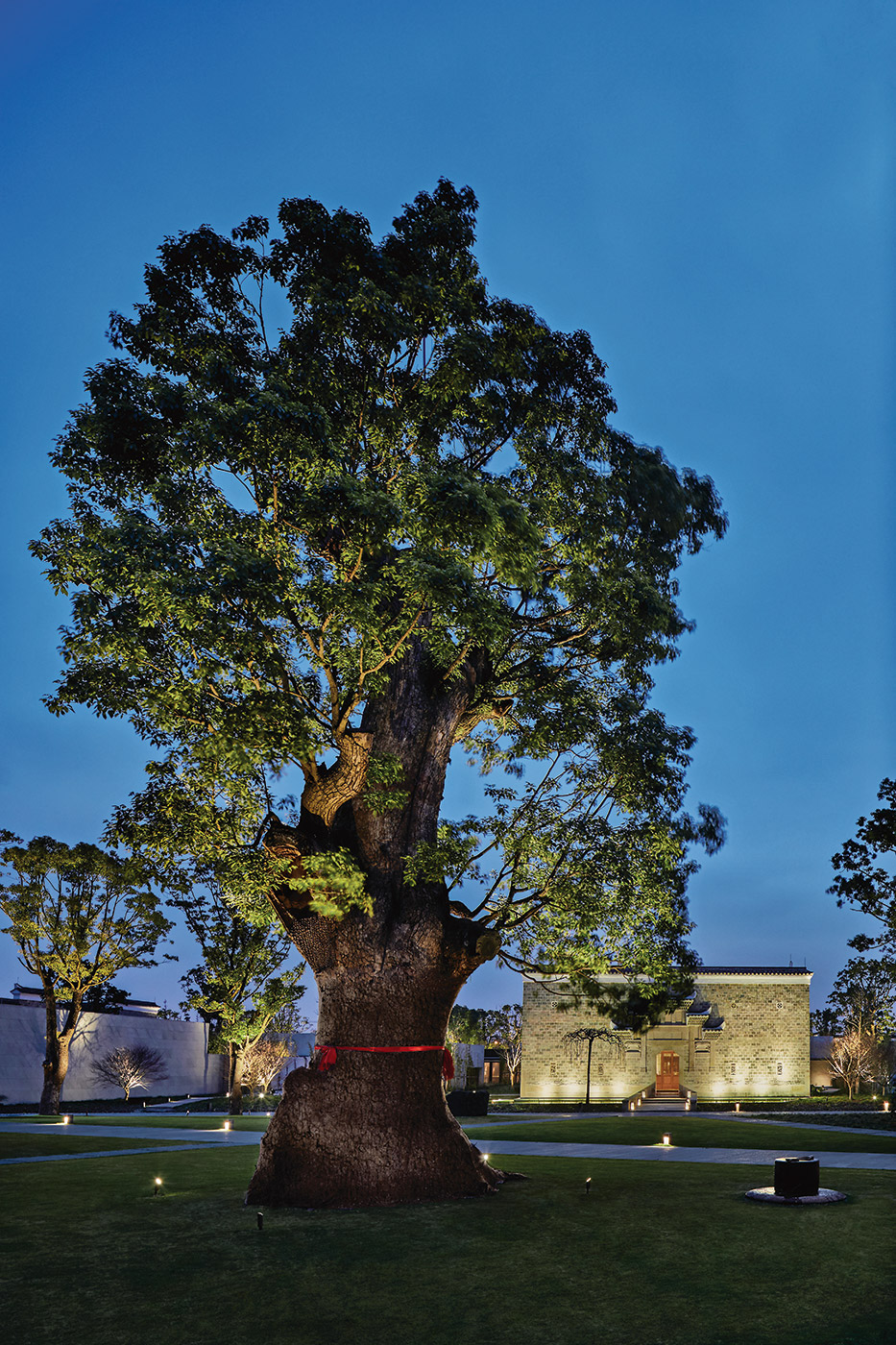 The latest Aman resort, Amanyangyun, situated about an hour outside of Shanghai, is a unique place with an extraordinary story of preservation and heritage. That's because it's set within an historic village, starring 50 Ming and Qing Dynasty houses, all of which, including a surrounding forest, were once situated in an area that would have been submerged by the imminent building of a dam. But thanks to the efforts of a then 29-year-old billionaire entrepreneur by the name of Ma Dadong, the village and its surrounding forest were saved through an exhaustive 15-year mission of moving everything, piece by piece, and trunk by trunk, until it was all reassembled 700 kilometres away.
A now 44-year-old Dadong admits that he didn't initially know what he was going to do with the salvaged village. "I had no idea how much money I would have to spend. I just made the decision to try." But the idea of turning it into the soul of a new Aman came after a chance meeting with Adrian Zecha, Aman's founder and former chairman. And the result is an extraordinary 18-hectare estate containing 13 villas, each with four bedrooms split between an ancient house and a contemporary annex, and 24 new one-bedroom suites. The five-star resort – which is the fourth Aman in China and by far the most ambitious property they've ever been involved in – also features a 2800-square metre spa (that offers customised programmes intended to heal everything from stress to obesity), two swimming pools, an Imax cinema, a cigar lounge and a boutique with a clothing line by Chinese-American designer Han Feng. There are even three restaurants serving Chinese, Japanese and Italian cuisine (the latter is headed by chef Andrea Torre, formerly of Aman Venice) offering everything from chilli-laced fish from the largest freshwater lake in China to homemade truffle ravioli.
"We want to go beyond the feel-good factor," says general manager Benoit Amado. "Luxury today is about rediscovering yourself, rediscovering culture, rediscovering craft."
what's nearby