November 30, 2018 Nadia Michel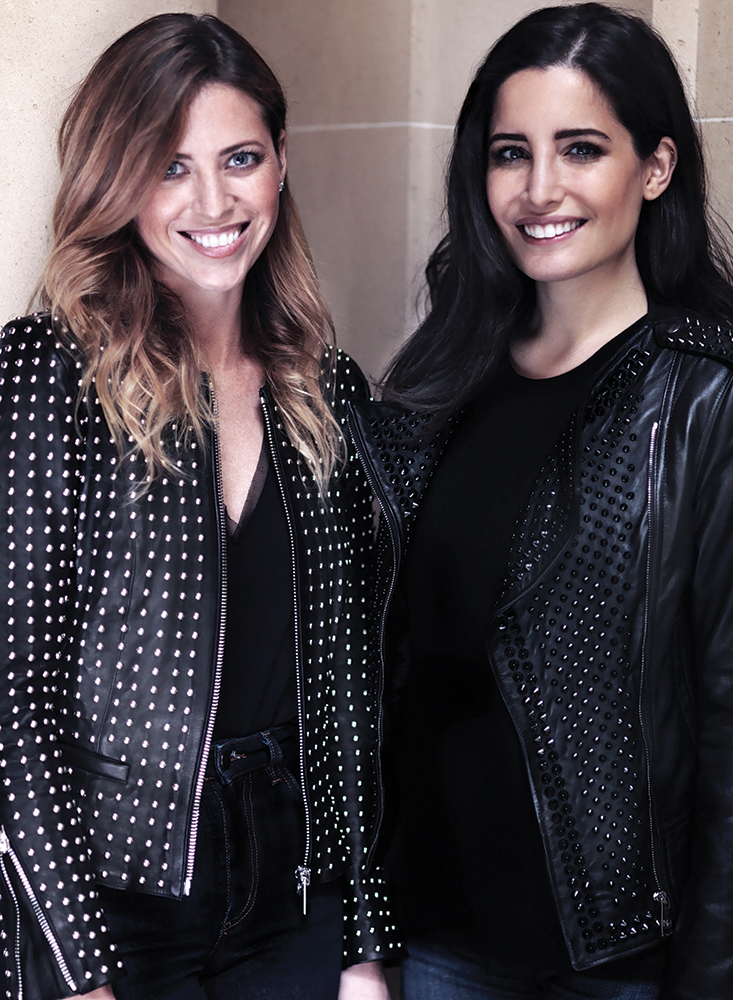 Since 2013, Parisian label Nour Hammour has been the brand that supermodels and international 'It' girls go to for the coolest customised leather jackets. But it's been a while since the biker jacket crossed over into high fashion. Originally designed in 1928 by Irving Schott as a utilitarian garment and nicknamed Perfecto after his favourite cigar, the motorcycle jacket has had many iterations over the years. But its place in fashion's hall of fame was ultimately sealed when Marlon Brando wore one in the 1953 film 'The Wild One', while its punk persona was solidified thanks to an infamous 1978 Sid Vicious mugshot. Indeed, though it may seem incongruous, the leather motorcycle jacket is unarguably an enduring unisex classic.
That's not to say it hasn't undergone a few makeovers along the way, including an alligator version designed by Yves Saint Laurent for Christian Dior in 1960 that shocked the industry and a few glammed-up versions by Versace and Jean-Paul Gaultier that have maintained the style's credibility as a statement staple.
More recently, though, Paris-based Nour Hammour gave the biker jacket another lease on life. It's a brand that was started by two American ex-pats – Nour Hammour (who was born in Washington DC to Syrian parents and moved to Paris at the age of 12) and Erin Conry Webb (a Sacramento California native who previously worked in PR in San Francisco) – who met in Paris at the Istituto Marangoni fashion school, where they began to conceptualise the brand. Though they initially went their separate ways, they reconvened in 2013 (in Paris) to launch a luxury label specialising in exclusive leather jackets made by appointment only. "By starting out as a made-to-order brand, we were fortunate to interact directly with our customers, who came from all over the world," explains Webb. "We used insights from what women were drawn to, liked and also disliked to create designs that are timeless. Our goal has always been to create pieces that become heirlooms."
It was undoubtedly a shrewd way to start because, by making their wares only available to those who could make it out to their atelier in Paris' 16th Arrondissement, they infused their brand with an air of exclusivity and luxury. And when trendy early-adopter-celebrities like off-duty Victoria' Secret Angels, Gigi Hadid and the Jenner sisters started wearing their super cool jackets, people wanted to know more about the elusive Nour Hammour label.
The beauty of the leather jacket is that it's a classic yet edgy piece that never goes out of style, and you can use it to dress up or dress down an outfit.
Inevitably though, with time came expansion, especially into wholesale, and the brand is now sold in 60 stores worldwide, including Saks Fifth Avenue, Neiman Marcus, Harvey Nichols, Shopbop, Farfetch and of course their own e-commerce site – though custom leather pieces are still only made upon appointment in the Paris showroom.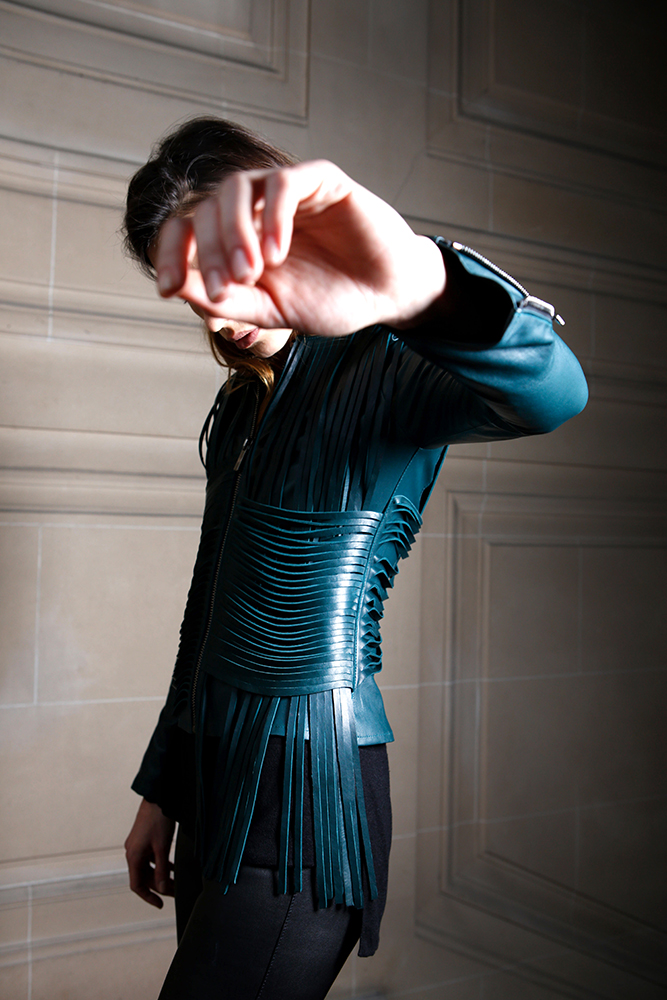 "The beauty of the leather jacket is that it's a classic yet edgy piece that never goes out of style, and you can use it to dress up or dress down an outfit," says Hammour, who, before her stint at Marangoni, gained a Bachelor' degree in business and marketing from George Washington University, a Masters in fashion merchandising from the London College of Fashion and trained under Elie Saab. "We consider leather to be a noble material, and one of the only materials that continues to get better with wear."
And though the leather jacket remains at the core of the brand's DNA, this autumn, Nour Hammour debuted a new product line that includes cashmere and wool blend coats, which remarkably sold out instantly. "Later this year we'll be introducing leather and suede pants that are literally flattering on any woman who tries them," adds Hammour.
We're betting they'll look great with a leather jacket.