January 30, 2020 admin
Fearlessly subverting the notion of classic menswear, creative director Mark Weston is in the midst of a quiet revolution at Dunhill. So we caught up with him to ask how he has managed to flip this 127-year-old British heritage brand from old-school to new-school.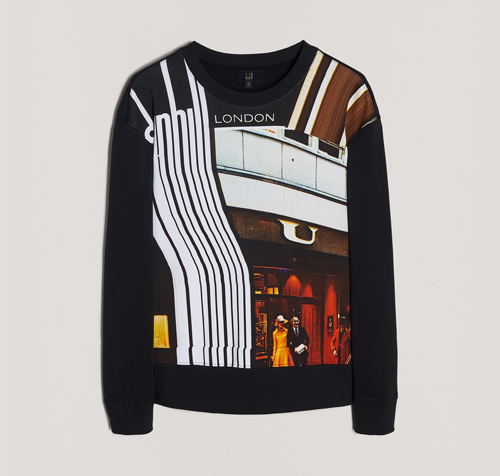 DUNHILL HAS BEEN REBOOTED SINCE YOU CAME ON BOARD AS CREATIVE DIRECTOR IN 2017. WHAT WAS THE FIRST ITEM ON YOUR TO-DO LIST?
[Mark Weston] When I joined the most important point for me was to establish an identity and look, a silhouette and attitude that would define the Dunhill man of today. In terms of items, I wanted to create sophisticated and desirable leather goods pieces worthy of Dunhill's harness making heritage. The Duke weekender is still one of my essential pieces – a beautiful, masculine design that is striking in its simplicity and that embodies quality, functional detailing and the tradition of handmade leather goods.
WHAT ARE SOME OF THE SOURCES OF INSPIRATION FOR YOU IN THIS DAY AND AGE?
I really believe in collaboration. I like the way things unfold when you are working with someone else that you respect. It is how the conversations around the subject take place that interests and inspires me. For Spring / Summer 2020 we have collaborated with Japanese digital artist Kenta Cobayashi.  Kenta has reworked four archive images using computer technology, which have then been applied as prints across ready to wear and accessories. To look at classic campaign imagery, such as the Jermyn Street storefront from the 1960s, or lighter advertising in the 1970s, and bring it to the point of today through Kenta's craft feels distinctly new.
SPEAKING OF LIGHTERS, ARE THEY STILL A CORE PRODUCT FOR THE BRAND? HAVE YOU SPENT ANY TIME ON THOSE?
The Rollagas lighter is an icon for Dunhill. The design, precision, engineering and craft of these pieces is incredible. All I needed to do was give them a context to be relevant.
WHAT ELEMENTS HAVE YOU KEPT OF THE 'OLD' DUNHILL?
There is a sense of modernity and tradition in Dunhill; there's a constant tension. In this way I am always thinking about what we can build on to be something bigger. Looking at Dunhill's advertising, the fragrances, the different signs and symbols from the 1970s and 80s, these are some of the ways we play with the parameters of taste in the current collections. It is about pushing connections to the archive without being a slave to it. Dunhill was founded on a vision of innovation and experimentation, with a sense of utility and elegance – that is what constantly inspires me.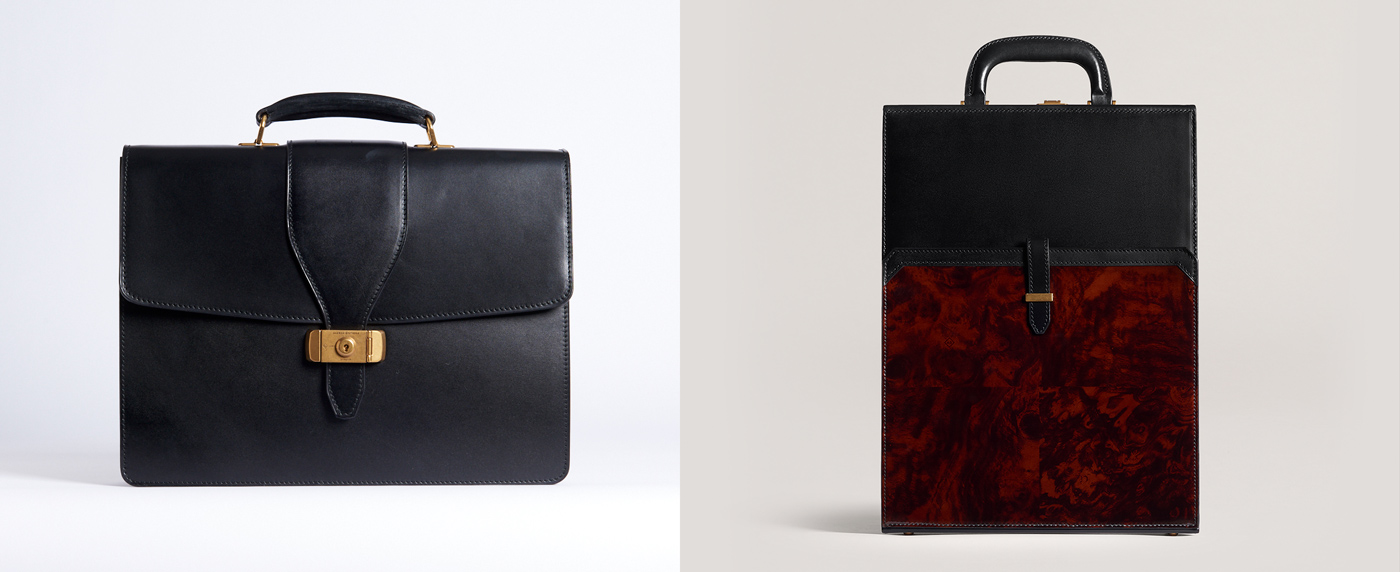 DUNHILL'S HERITAGE CENTRES AROUND ACCESSORIES. IS THIS STILL A FOCUS, AND HOW SO?
Leather goods are quintessential to the house, definitive Dunhill pieces born from the house's beginnings as a leather harness manufacturing family business. For me, it's continuity, an evolution, revisiting and evolving product in a natural and real way for the contemporary man.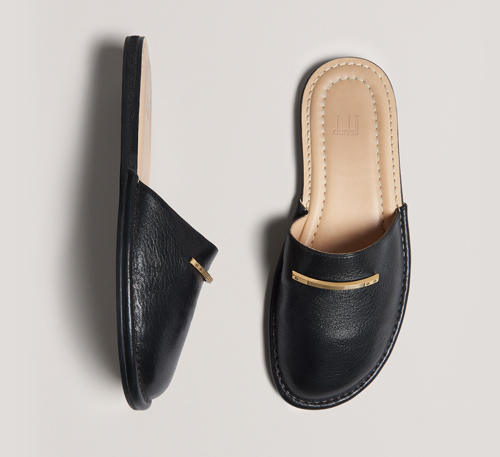 A great example is with our Longtail Luggage Canvas collection; the logo was inspired by a Dunhill carrier bag in a picture of Frank and Barbara Sinatra at an airport in the late 1970s.
YOU TALK ABOUT A DUALITY AND A TENSION IN BRITISH STYLE. HOW DO YOU TRANSLATE THIS TO YOUR DESIGNS FOR DUNHILL, SPECIFICALLY?
I want to subvert the notion of classic menswear clothing codes in a subtle way for Dunhill. It is part of a questioning of notions of taste and aspiration, particularly those related to certain ideas of British clothing cultures, where elegance, provocation and a certain degree of irreverence happen all at once. For me, it is about showing this in an easeful yet rigorous exploration of classic forms and proportions in the silhouette. At the same time, there is the tension of contrasting fabrics and materials and an idea of layering eras brought to the point of today. This idea of tension comes through a combination of pieces, through their associations and connotations of what they culturally stand for that inspires me.
WHAT ARE YOUR FIRST MEMORIES OF DUNHILL? HOW DID YOU FIRST GET INTRODUCED TO THE BRAND?
It's weird to reflect that I have always taken an interest in what design could represent at Dunhill, thinking that one day it would be incredible to have an opportunity to give my own point of view and expression to what I consider is legitimately, the only true British luxury men's house. 

HOW DO YOU FEEL WHEN CELEBRITIES WEAR YOUR DESIGNS? AND WHICH CELEBRITIES DO YOU THINK WEAR THEM BEST AND WHY?
It is always such an honour when celebrities wear Dunhill. Riz Ahmed comes to mind for his confident mix of (sport) utility and modern elegance that embodies his passions and beliefs, from conscious rap to championing cultural roots and identity. It's this duality of style and character that shows intuition insistence and integrity.
YOU AND ANDREW MAAG (NOW THE CEO AT DUNHILL) PREVIOUSLY WORKED TOGETHER AT BURBERRY. IS THERE A COMMON VISION YOU BOTH HAVE?
We both believe in openness, trust and have mutual respect in everything we do.