December 3, 2018 Nadia Michel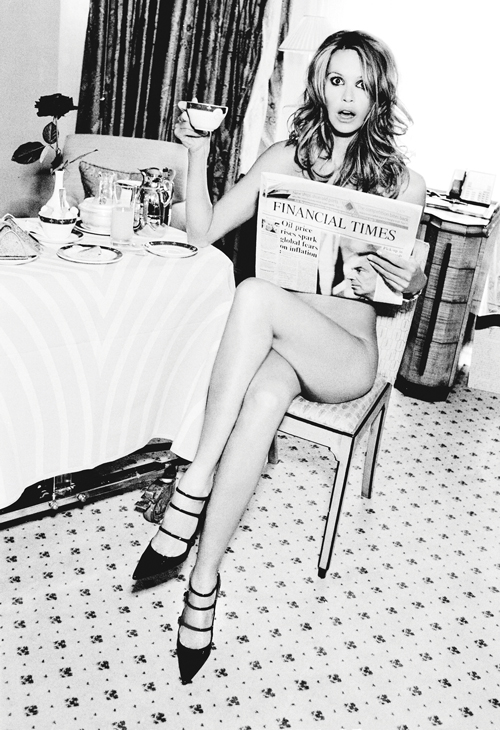 Ellen Von Unwerth's unrivalled photography offers a glimpse into a sexy world most can only dream of, especially in the era of #MeToo. Luckily, the larger than life photographs are now available through Opera Gallery.
The term 'supermodel' is kind of antiquated, as far as words go. Along with catwalk, it has gone down in the annals of time, a remnant of a golden era when there was no doubt as to who the world's most beautiful women were.
"Modelling is not what it used to be. It's all about Gigi and Bella, everybody talks about them," says Ellen Von Unwerth, who is in Beirut to inaugurate 'Here Comes Trouble", her photo exhibition at Opera Gallery that showcases a curated selection of works from her thirty-year career photographing the world's most beautiful people, often in bold and even erotic scenarios. Her images have shaped careers, notably those of that elite group that became known as 1990s supermodels.
"Now, the industry always wants younger girls who are very skinny. They come and go very quickly. It's hard for them to have time to work with different photographers," she adds. "It's all about the shows. And in shows you don't really get to see the model's personalities because nowadays everybody walks like a soldier on the runway. They run on the runway, maybe that's why it's called a runway. I preferred when they called it a catwalk," she laughs.
Von Unwerth knows what she's talking about: it was she who discovered, proposed and photographed a then-unknown 17-year-old Claudia Schiffer in those iconic 1989 Guess ads. "She was just a girl from Germany, they had asked me to shoot her for German Elle. I thought she was pretty, but when I looked at her pictures, I saw a resemblance with Brigitte Bardot, and that's when I really pushed that very glamorous look that people really responded to," she recalls.
Responded is an understatement. Those images defined a generation. It may be hard to believe but sexy has not always been about surgery-enhanced lips, noses and monster posteriors. Before Instagram, before the Kardashians, there was Claudia. Girls wanted to be her and men, well…
Seeing those Guess images in large-scale 180 x 120 centimetre prints in the presence of Von Unwerth herself is a pretty mind-blowing experience, especially if that's the picture you've measured your own beauty against for much of your life. The German-born photographer in fact did not only help propel Claudia Schiffer, but she also played a leading role in launching the careers of Naomi Campbell, Cindy Crawford, Christy Turlington and Linda Evangelista. Her intimate relationship with that group is evidenced in the films projected in the exhibition. Von Unwerth has captured not only legendary stills, but also a treasure trove of 16 millimetre rare, behind-the-scenes footage, notably at an 1991 Azzeddine Alaia show where a young Naomi is seen frantically brushing her bobbed hair before sashaying down the catwalk.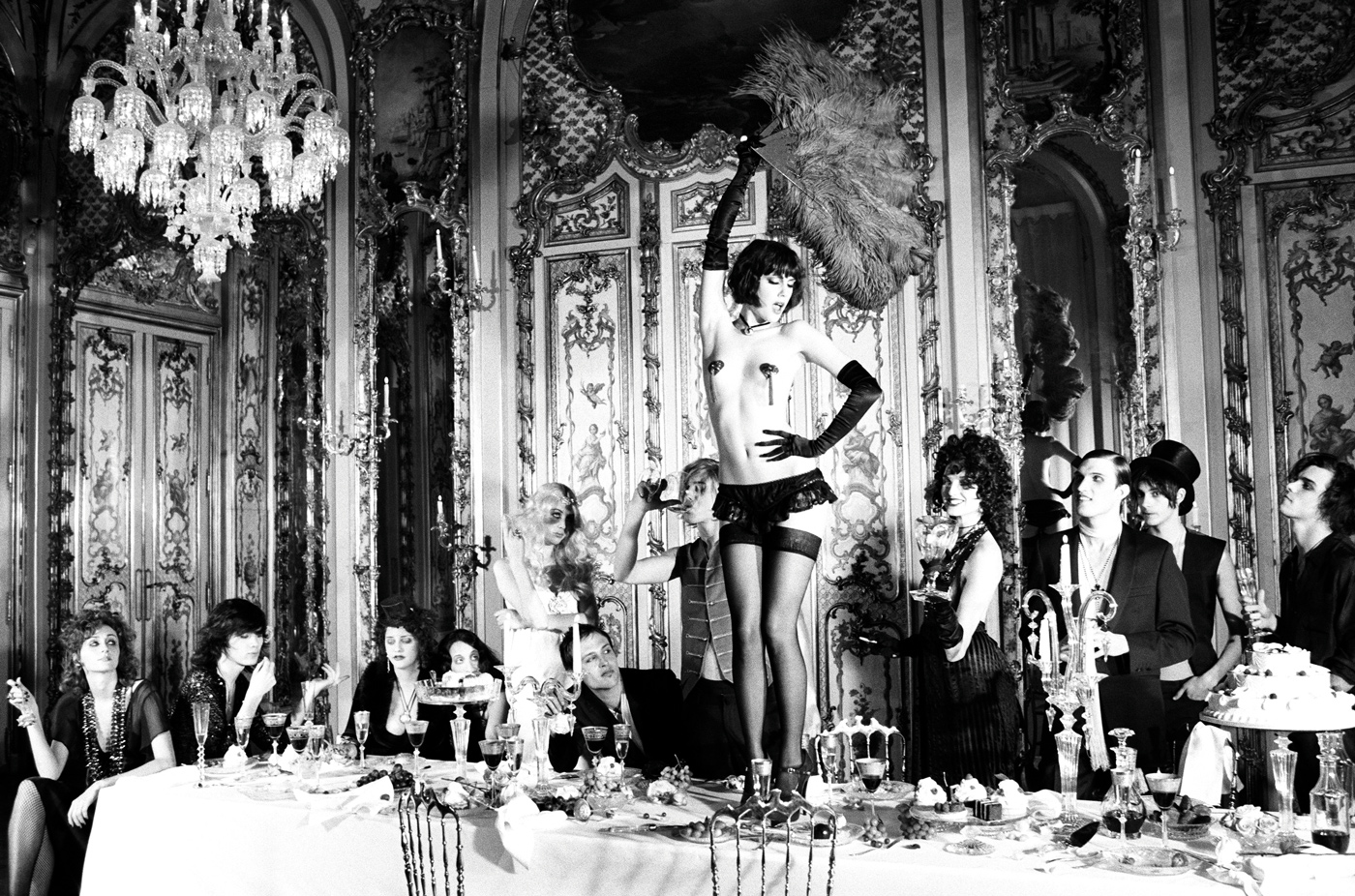 EVERYBODY THINKS THEY'RE A PHOTOGRAPHER NOWADAYS. IT'S A BIT OF A PROBLEM SOMETIMES. EVERYBODY IS NOT A PHOTOGRAPHER.
"She was just a little Jamaican girl from South London. I started working with her a lot because she had something special. She had this elegance and a little bit of a chip on her shoulder, she was a bit moody and had that amazing laugh," recalls Von Unwerth.
Sure, those women were beautiful. But let's not forget much of what we saw was through Von Unwerth's lens. Known for her playful image compositions that have included everything from milk to cigars and cleverly positioned newspapers, Von Unwerth has been in demand ever since the time she transitioned from her own career as a model to photography (on a fashion shoot in Kenya in the early 1980s, she captured documentary-style images of villagers and locals on the street using a camera her boyfriend had given her, they were published, and the rest is history). Her work has appeared in countless magazines including Interview, Vanity Fair, Vogue, Cosmopolitan and The New York Times, both editorially and commercially.
"My first job was at Place Pigalle, the Red Light district in Paris, with the women on the corners, the prostitutes. That inspired my first story. I was always kind of inspired by women who celebrate their sexuality," she explains.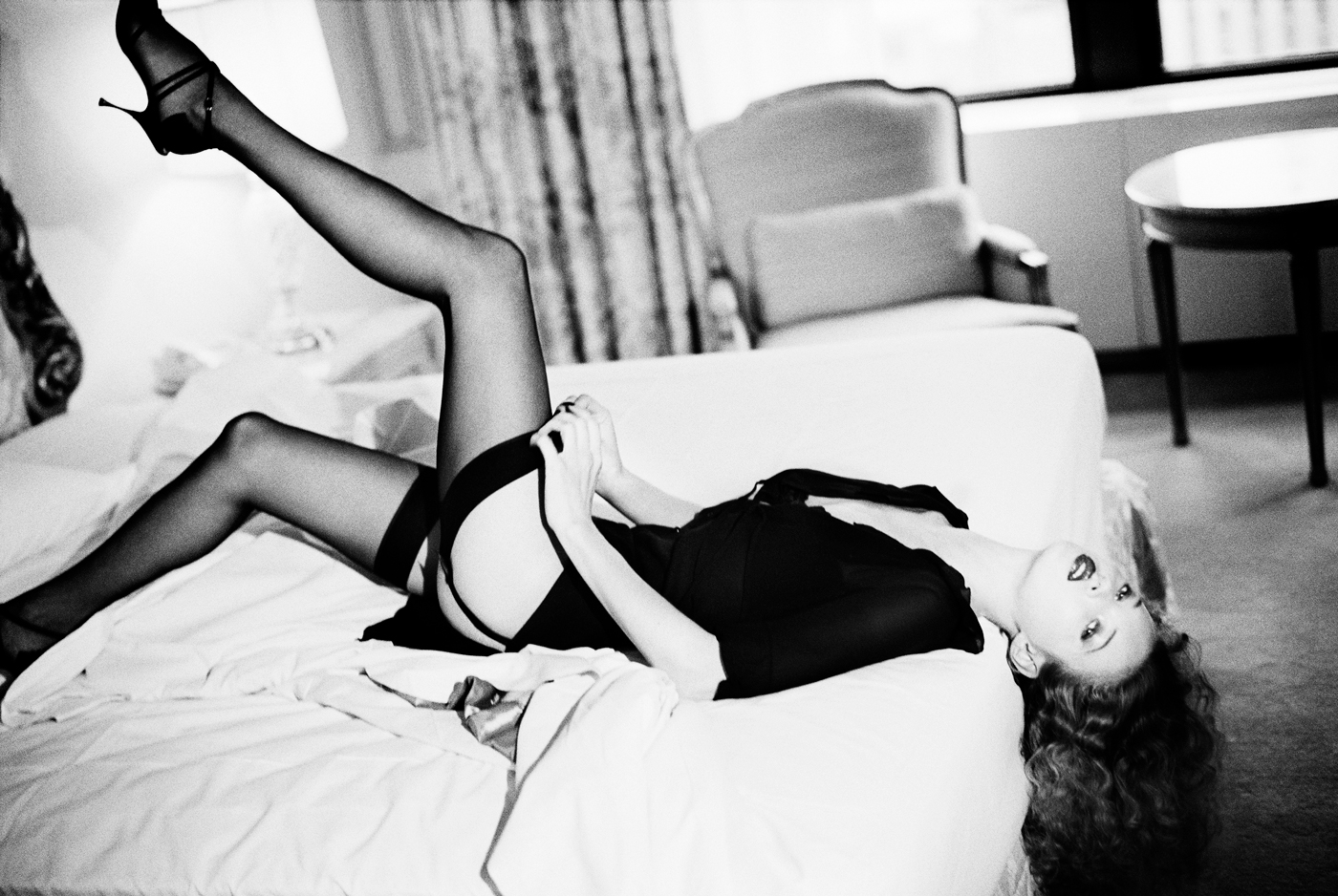 Since then, she's shot album covers for Britney Spears and Janet Jackson, directed films and music videos and immortalized Drew Barrymore in a 1995 photoshoot for Playboy magazine. She has published several books of her photographs, including 'Revenge' in 2003, 'Fräulein' in 2009 and 'Heimat' in 2017, a series in which she delivers "an enchanted tour around Bavaria," 454-pages filled with curvy, creamy-skinned models spilling out of their dirndls as they frolic through a storybook-like countryside (some limited edition prints from this series are still available through Opera Gallery).
More recently, Von Unwerth has joined the cast of Germany's Next Top Model alongside Heidi Klum, where she serves as a judge and photographer. ("She's so much fun," she says of Klum.) She also launched VON magazine – another platform for her work – last summer and expects to publish the second issue sometimes in February. "It's so difficult now because nobody has money for photoshoots in magazines, everybody has to shoot for advertisers, so I just wanted to have more freedom," she explains.
Though she cultivated her distinctive look and feel, with saturated colours and dense compositions using traditional film, Von Unwerth eventually made the switch to digital, but only seven or eight years ago. "I did a shoot with Eva Mendez and that was the first time I tried it out. I love to play and there are so many possibilities with digital cameras," she admits. "It was much harder before, you had to know the technique and chemical processes."
This evolution, however, has not come without consequences. "Everybody thinks they're a photographer nowadays. It's a bit of a problem sometimes. Everybody is not a photographer. You have to have an idea, you have to have a notion of lighting, how to capture moments. You know, it's an art," she states.
It is an art. And we should all be so lucky to have Ellen Von Unwerth's art on our walls, masterful shots of unapologetic beauty.
Cover photo by Rodrigue Najarian