October 16, 2016 Kate Finnigan
Tadashi Yanai started out making fashion at knockdown prices. Then he saw a future in simple, quality clothing. Now the owner of Uniqlo wants to turn his retail company into something that matters.
As he approaches an age others may consider retiring at, Tadashi Yanai, the most successful businessman in Japan with an estimated worth of about 15.4 billion USD, has a few more goals yet to meet. Nothing too taxing: merely to make his clothing-retail company the biggest in the world – it is currently the fourth – with the soundest ethical values, that's all. Last year he set his manufacturing and retail company, Fast Retailing, which owns the clothing brand Uniqlo, the adrenalin-inducing sales target of five trillion yen (49 billion USD) per year by the year 2020. And yet biggest is not enough. The older Yanai gets, the more heart he wants to put into his business. "I'm quite old now. My life is ending, and before I die I have to do something," quips the 67-year-old businessman who clearly has more longevity than these words might suggest. "What we say and what we do need to be equal. This is the most important thing."
Yanai, a married man with two adult sons, one of whom works for Uniqlo, doesn't look like someone ready to quit this mortal coil any time soon. Short, sturdy and round-faced in a blue suit (he usually wears +J from a Uniqlo collaboration with the German designer Jil Sander), he is full of vigour. He starts off interviews briskly and gradually thaws into if not warmth, then at least cheerfulness. I've met him twice in the past year, both times in the boardroom adjoining his office on the 31st floor of Tokyo Midtown, the second highest tower in the Japanese capital. And despite the distancing nature of an interview translated through earphones by two interpreters sitting at the other end of a long table (he speaks and understands English well, but for the purposes of accuracy prefers to answer in Japanese), there is no mistaking his drive.
If you predominantly shop in the Middle East then you may never have been to a Uniqlo, the apple of the Fast Retailing eye, or even heard of it – its spend on advertising is minimal. But for the rest of the world (bar South America, Africa and the Middle East) its bright, white boxy stores have become, over the past 12 years, a dependable drop-in for clothes with the simple design, functionality and technological innovation synonymous with Japanese manufacturing. Discreetly stylish rather than fashionable, it is apparel – for men, woman and children – meant to fit usefully into a life, which is presumably why Uniqlo started calling it LifeWear.
There are now more than 1,600 Uniqlo stores across 16 markets, including more than 800 in Japan, 400 in Greater China, and 49 in America. In fact, one store opens every week somewhere in the world. "I am not interested in being the cheapest," Yanai says. "I want to be valued for offering good clothes. To be known for being cheap is sad. It makes a sad world and it's meaningless, that's my philosophy."
It has a different model from fast-fashion brands like Zara, and its sales calendars are driven by product development rather than trends. Uniqlo's designer collaborations are not flashy in the style of H&M's annual hype-fests. They are not necessarily even with designers. The French former model Inès de la Fressange has been working with the brand on a successful line for four years and was last year joined by Carine Roitfeld, the ex-editor of Vogue Paris, whose collection is inspired by her own distinctive rock'n'roll aesthetic; Christophe Lemaire, the luxury minimalist designer, also came to the fold. These partnerships have added feminine appeal to a retailer that by its utilitarian nature could appeal more to the straightforward demands of the male shopper.
Fast Retailing is now a multi-brand international company. As well as Uniqlo and GU, it owns the fashion labels Theory, Helmut Lang, J Brand, Comptoir des Cotonniers and the lingerie company Princesse Tam-Tam. At some point he will probably buy another international label. He won't talk about prospective buys as they can put deals in jeopardy. And he says he's 'on track' to meet his 2020 target for Uniqlo, which reported a 65 per cent increase in international sales last year – in part, reported Forbes, owing to 'his strategy of creating flagship stores and keeping tight control of company culture, which includes three months of training for every new employee. Meanwhile, he is opening more Uniqlo stores and working on an operation to improve the digital offering of the brand, with another target: customers receiving goods they order in store at home (or their hotel – Yanai loves a tourist) within three hours.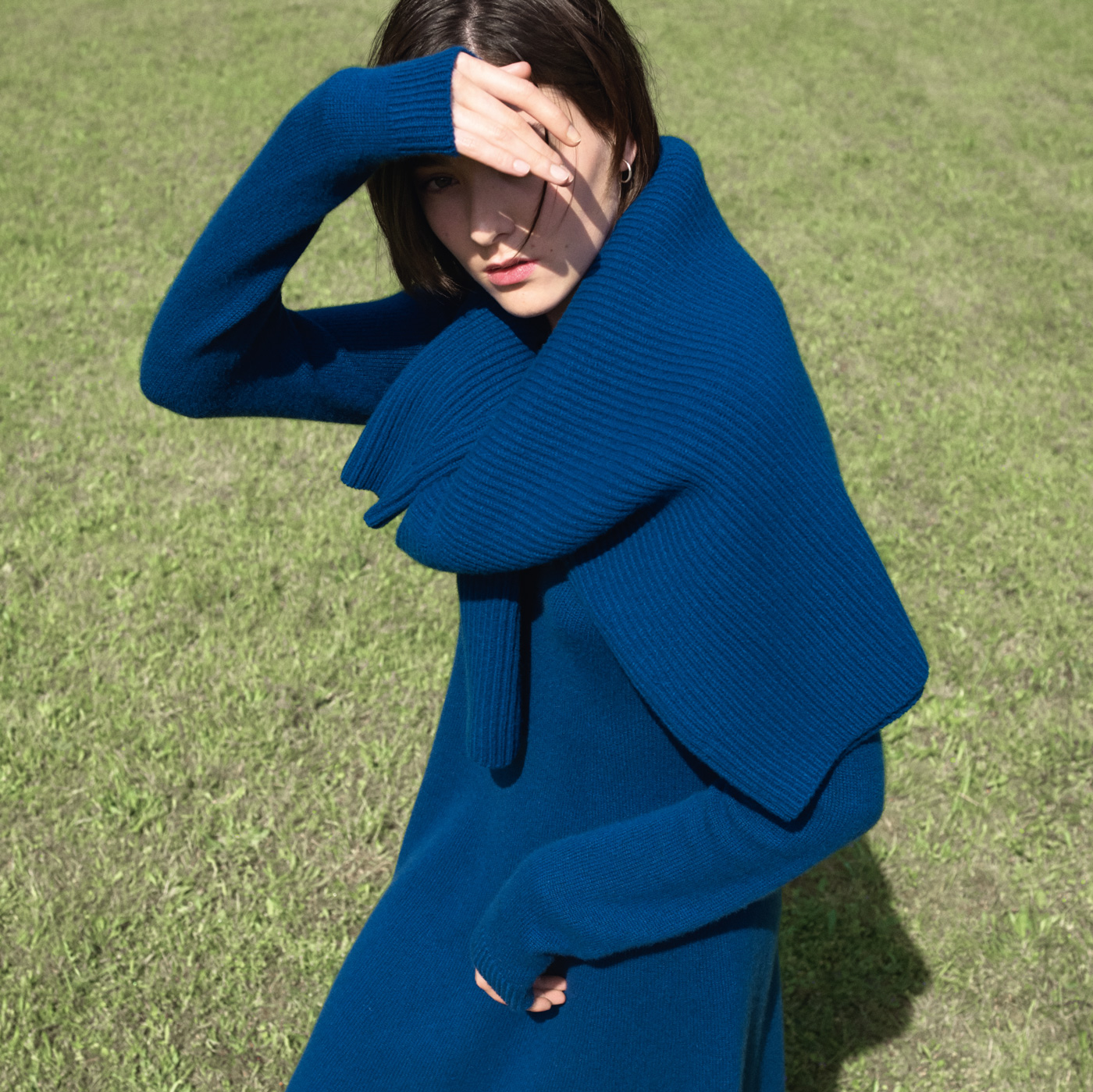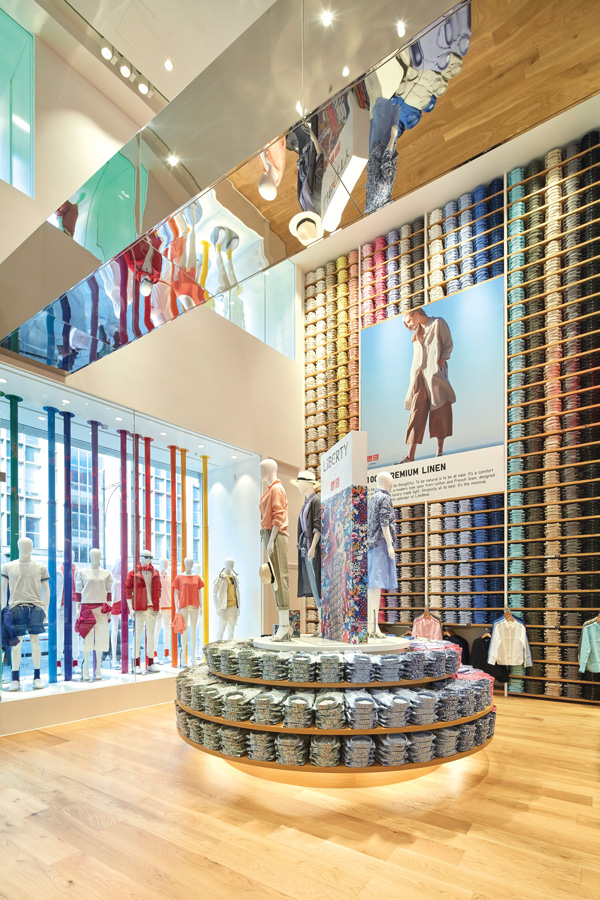 Although Uniqlo only makes a very limited amount of performance sportswear, it sponsors the tennis players Novak Djokovic, Kei Nishikori and Shingo Kunieda, and the Australian golfer Adam Scott. Yanai is a big sports fan, a keen golfer who has a miniature course in his garden, and there is a sense that he operates like a manager, the Alex Ferguson of retail, coaching his business team towards success with psychological strategies. "Why not say you will be the biggest?" he says, when I ask him why being number one matters. "If you set this goal then people have to think differently about how they are going to meet it."
Recently he brought on another star player in the form of the American marketing guru John Jay, whose previous clients include Nike. Jay now commutes to Tokyo from Portland, Oregon. Since he joined there has been a subtle change in the creative message that Uniqlo delivers – Jay is helping to put heart and meaning into the brand.
I ask Yanai if Uniqlo is trying to be a more thoughtful brand. "I think so," he says. "I want to make truly authentic good clothes that have never existed before. I am doing my best to achieve that." He agrees that ethics have become more important to him as the business has blossomed. He wants Fast Retailing to become a company that is "willing to give back to society". There have been various philanthropic donations towards aid, training and clothing, particularly to underprivileged children. In March 2011 Yanai personally donated one billion yen (almost 10 million USD) to the victims of the Sendai earthquake.
For the past 10 years Uniqlo has been engaged in a programme with UNHCR, the UN Refugee Agency, recycling clothes for refugees. In November Yanai promised a donation of 10 million USD over three years to help UNHCR respond to acute humanitarian crises. He also offered the organisation 150,000 items of Heattech clothing.
"I want to make sure that this company will grow and people will be happy to have us around – because that's the only criterion of survival," says Yanai. "I always say to our people, there are three questions we could be asked when we are ready to tap into another market. Number one: who are you; where did you come from? Two: what kind of benefit are you getting from us by coming to our country? If it's only commercial success, if we are only interested in making money and not learning, then nobody in the UK, for example, will respect us. And three: what kind of positive contribution are you making to the world? The world doesn't need anybody except for those who do good things for it."
"I'm never really satisfied with anything because this world is ever-changing," Yanai says as our discussion in the boardroom draws to a close. "If you keep climbing up, then you see another, higher mountain. You climb up that peak and see another. I will pass away eventually because that is life. But I am climbing mountains because I enjoy the process of climbing a mountain."