September 30, 2016 Tom Rowley
War, terror, people smugglers, storms, nothing could get between Syrian swimmer Rami Anis and his dream of sporting glory. Meet one of the athletes who competed in the Refugee Olympic Team in Rio 2016.
Rami Anis rolled to one side of his single, carelessly made bed, then to the other. He looked beyond the bare walls to the window ledge, which was strewn with vitamin packets. He glanced down at his chunky black watch. It was 3am.
Sometime tomorrow – today now – he would learn whether it had been worth it. All that pain in the water, all that suffering on the road. For almost all his 25 years – at least, for as long as he could remember – he had longed to swim beneath those rings. Back in Syria, he had been the country's top swimmer for six years in a row; he had been a shoo-in for the London 2012 Summer Olympics. Then came the war.
Now, here in Belgium, there is hope again. Seeing those images of overladen boats taking on water, of razor-wire fences, of a toddler washed up like driftwood, the International Olympic Committee announced it would pick its own team for the first time. It would comprise refugees who represented no nation but embodied the Olympic spirit. At the opening ceremony, the host nation's team always parades around the stadium last. This year, in Rio, the refugee team would march just before them, and behind the Olympic flag.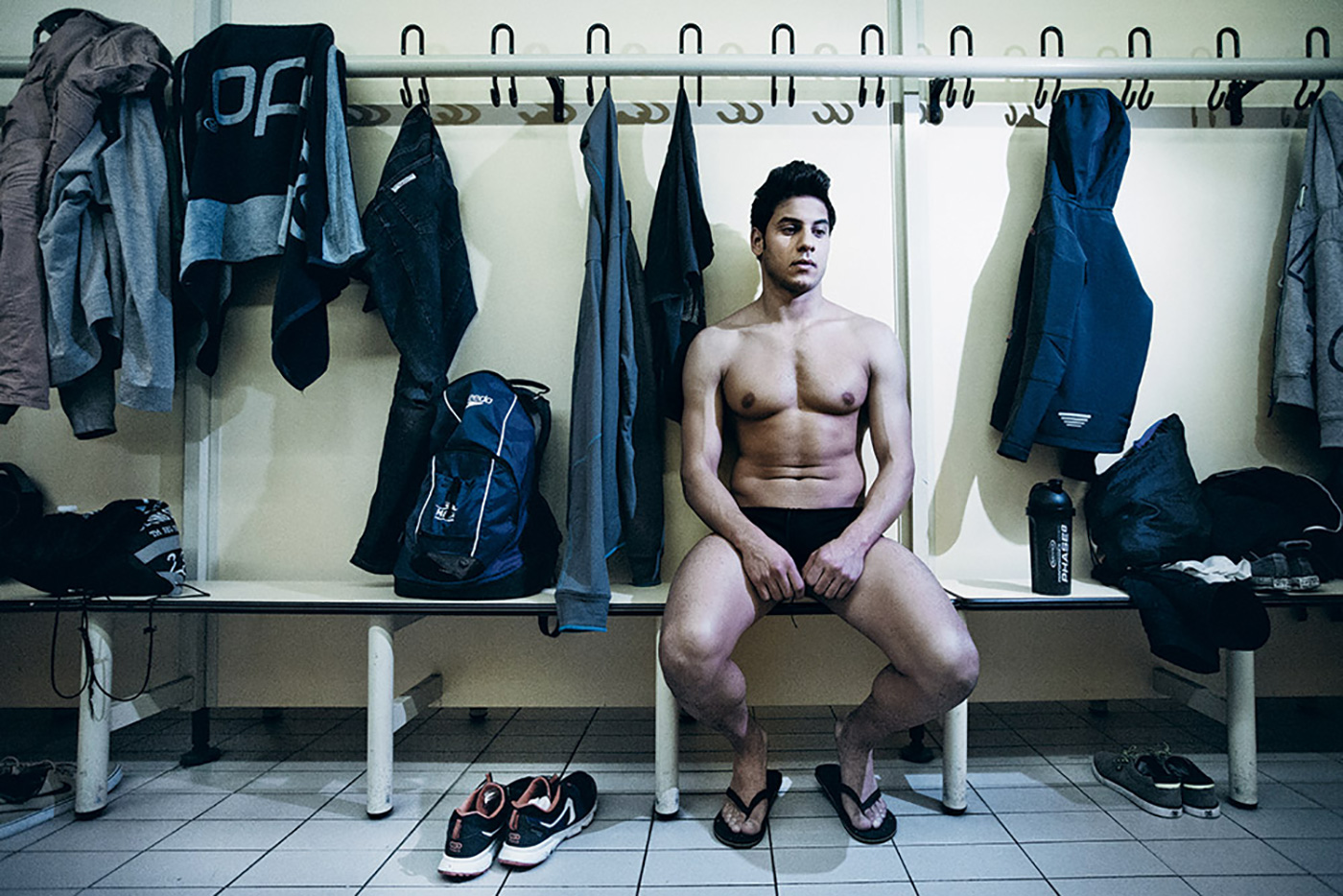 As he forced himself to sleep, Anis knew he might make it. He had been shortlisted in his discipline, the 100-metre butterfly. But 43 refugees were actually on that shortlist and only ten would be picked. Today, he would find out who. He turned over again and tried to dream.
It is hard to say when Anis's dream began. Perhaps it was at the age of 14, when he began training every day at a pool close to the family home in Aleppo. Back then, he used to watch YouTube videos of Michael Phelps's races, trying to copy every little detail. He replayed some of them hundreds of times.
Or perhaps it was much earlier, at the age of three, when Anis first discovered the water. His uncle, a former local swimming champion, took him to the pool. As soon as he climbed in, he knew how to float. The other toddlers began to cry; Anis only smiled. "I loved the water," he would later say. "It was irresistible."
Either way, his dream was firmly established long before the checkpoints sprang up and the kidnappings began. That was in 2011, and, though by now a full-time athlete, Anis was still living at home, in the flat he shared with his father, a civil engineer called Osama, his mother, Mayada, and his brother, Mohammad. They called him Rambo.
Now 20, he knew he would soon be called up for national service. "I don't know how to fight," he fretted. "I only know how to use my body to swim."
By October that year, he had made up his mind. He threw two pairs of trousers and two T-shirts in a trolley case and followed his other brother, Eyad to Istanbul. He said farewell at the flat, and at the pool. Years later, he was asked if he packed anything of emotional significance. "My swimming gear," he said.
For four years, Anis trained in Turkey. As a refugee, he was not allowed to compete. His teammates flew around the world for meets; he stayed behind in Istanbul, where the rest of his family eventually joined him. He was in peak shape but had nobody to race against, no way to prove himself.
When his coach left the club, so did Anis. He could not bear starting over again. "I want to stop swimming," he told the club manager. "I'll try to find something else in my life."
In the following months, as he grappled with his future, he watched news footage of the flimsy boats his countrymen were taking to Europe and read Facebook updates from friends who had made the journey. In August, his father, now 55, made the crossing himself. From Belgium, he encouraged his son to join him. Anis was uncertain, but he and Mohammad, his younger brother, decided to join him. They kissed their crying mother in Istanbul and set off for the coast, from where they planned to take a boat to the Greek island of Samos.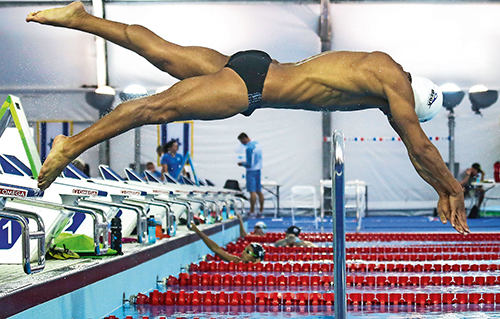 Anis slung a bag over his shoulders and pulled on his trunks. "I prepared myself," he says, "just in case." By the light of the moon, Anis made out a black inflatable dinghy. Forty other refugees were crammed in, half of them children. He and his brother squeezed beside them.
To begin with, the sea was calm enough, the water familiar. Then, as the boat drifted further from the shore, the waves grew taller. Soon they were 1.5 metres tall. One broke against the boat, then another. That was when the motor gave up. The water crashed against the dinghy, spinning it round and round. In each direction, land was about five kilometres away. There were no other boats around, just the moon and the water. Anis looked down at the water and prayed.
It took the next ten days of struggling forward by coach, train and foot, from Greece to Macedonia to Serbia, Croatia to Hungary to Austria; then finally from Germany to Belgium. There, he came across Carine Verbauwen, who had been an Olympian in her teens. A Belgian sports personality of the year in the 1970s, the 54-year-old still goes to the pool every day, to oversee her protégés. Once he was given refugee status, Anis joined their number.
By now, he had been out of training for six months. He was almost seven kilos overweight and barely spoke a word of English, let alone Dutch, Verbauwen's language of choice. Still, his ambition was undimmed. When a friend told him about the refugee team, he applied immediately. Not just a competition: the Olympic Games!
When he made the shortlist, Verbauwen gave him a pep talk. "If you really want to have a shot, I cannot have mercy on you," she said. "You will have to train until it hurts, and you cannot say, 'Please help me.' If you drown, you drown." Anis accepted this and trained 17 hours a week in the water. It hurt. "If you want to gain muscles, you have to tear them," Verbauwen liked to say.
At last, it was June 3rd when Thomas Bach, the IOC president, gave a press conference in Lausanne. "These refugees have no home, no team, no flag, no national anthem," he told the reporters assembled before him. "We will offer them a home in the Olympic Village together with all the athletes of the world."
The names of the chosen athletes were handed out to the reporters. As soon as he heard, Anis called Verbauwen. "I'm in, I'm in, I'm in!" he shouted down the line. "I can go!" His target for Rio: to swim under 55 seconds. That would not only meet the Olympic standard, it would also be his personal best. And on Tuesday, August 9th, 2016, he did just that. Rami Anis recorded his best time of 54.25 seconds, placing 6th in his heat of the 100-metre freestyle and 56th overall.