February 21, 2019 Nicolas Shammas
There are already so many awards in our region that we definitely don't need more. But Haute Grandeur is quite different to the others. For a start, it has no judges or experts, and there's no voting or payment system to influence the outcome. Instead Haute Grandeur relies on a computational algorithm that tallies the ratings given by paying customers, as published by all the major online review sites.
"I firmly belive that the Haute Grandeur Excellence Award is the highest accolade that a property can hope to achieve, as winners are chosen by guests' first-hand experiences through a unique rating system unlike any other industry award today," says Marinique de Wet, who founded this uniquely unprejudiced platform.
Now in its fourth year, hundreds of delegates flew in to attend this year's gala event (held at the Palazzo Versace in November) representing properties from 74 countries around the globe. Ironically though, the overall winner – Five Palm Jumeirah (a new brand that began when, two months after opening as a Viceroy, the owners tore up a previously-agreed-upon 30-year management contract to go it alone), only had to come from up the road.
As a brief overview, we have compiled an interesting cross section of winners, but of course, there are so many that we fail to mention. So, for the full listing, please do visit the Haute Grandeur website on www.hautegrandeur.com.
Best Destination Hotel in Europe
This dusky pink three-storey former 19th century Ottoman palace, once known as Atik Pasha, sits on the European bank of the Bosphorus strait offering up views of the city's Asian shores. The historic main building is flanked by two contemporary wings, and collectively they accomodate 141 guest rooms and 25 suites. Additionally, there's an extensive spa replete with no fewer than three Turkish hammams and, despite what you might assume, you won't find a superior hammam anywhere in the city. Best of all though, the hotel has a private water taxi that links it to its sister property (a converted neo-classical prison) in the heart of the historic quarter, and that will save you from having to endure Istanbul's chronically bad traffic.
Four Seasons at the Bosphorus, Istanbul (Turkey)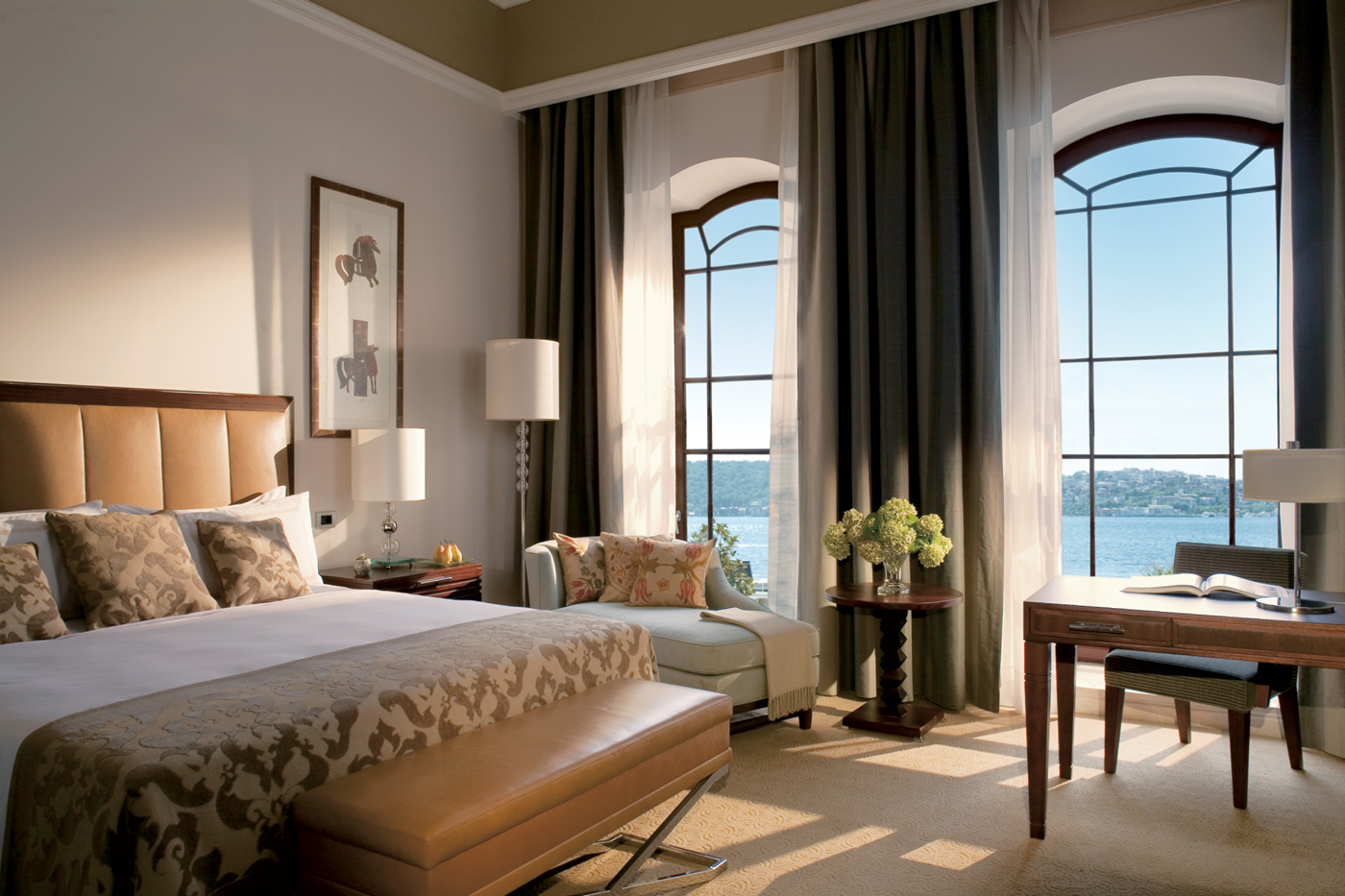 Best Medical Spa on a Global Level
Whether you're recovering from an operation, need physiotherapy or just looking for a recuperative weekend, Bad Ragaz has you covered. Located 90 minutes by train from Zürich, just below the border with Liechtenstein in the St. Gallen canton, this place boasts three lodges (two are formal hotels and the other a new block of sleek, minimalist spa suites), seven restaurants (including one that's run by a triple-Michelin-star chef), two 18-hole golf courses, a casino, plus of course a world famous state-of-the-art health centre (staffed by more than 70 doctors and therapists) and an enormous 12,800 sqm spa. In other words, this is a place to unwind and make sure you leave looking, and feeling, better than when you arrived.
Grand Resort Bad Ragaz, St. Gallen (Switzerland)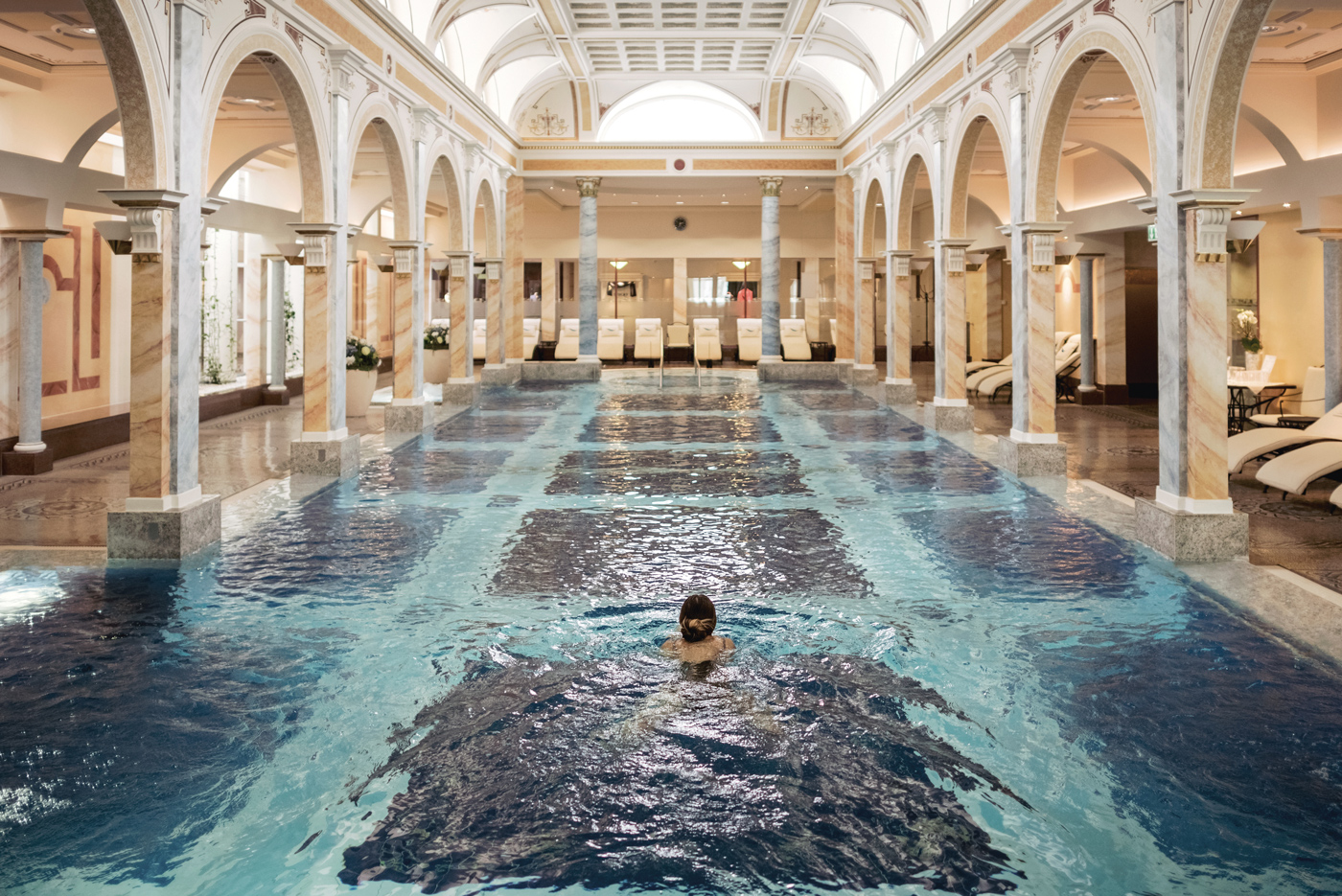 Best Honeymoon Hideaway on a Global Level
Tourism in the Maldives may have started in 1972 with the opening of two hotels but this archipelago of 1,200 small coral islands now boasts 130 resorts. As you'd imagine, competition is therefore fierce but one of the best, according to Haute Grandeur, is the ultra private 43-villa resort of Velaa. It's situated in the Noonu atoll, a 45-minute seaplane flight north of Malé, and was built as a no-expense-spared project by billionaire Czech financier Jirí Smejc. Not only did he cherry pick the best staff to run the place, he also equipped it with the finest restaurant in the country and enough unusual activities to keep you amused for weeks (think covered tennis court, squash court, climbing wall, short game golf academy and more) – if you ever leave your villa that is.
Velaa Private Island, Noonu Atoll (Maldives)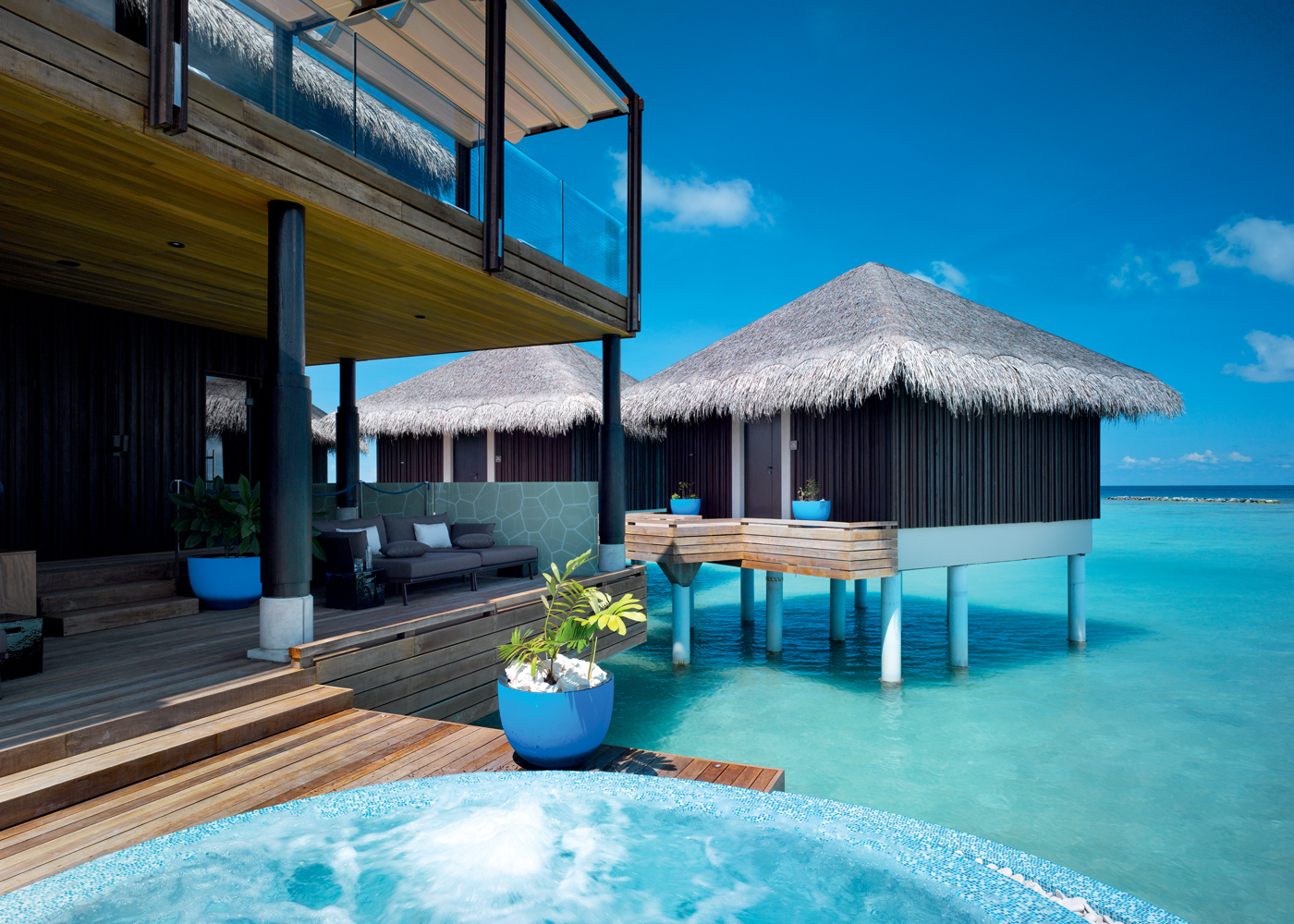 Best Spa Design in Sweden
Located in Stockholm's archipelago, 30 minutes from the city centre, Yasuragi is not something you'd expect to find in Sweden. That's because it's essentially a Japanese ryokan (inn), which was even originally designed (albeit as conference centre) in 1970 by a Japanese architect, Yoji Kasajimait. It was in 1997 that it became a spa hotel and after additions and extensions, now boasts 191 Japanese-design-inspired rooms as well as a spa that centres around a beautiful Kyoto-inspired pool. Even the dress code is Japanese: yukata (casual summer kimonos) are perfect for slipping on and off during your daily activities of swimming, yoga, massages, saunas, meditations, and chilling out with a book.
Yasuragi, Saltsjö-Boo (Sweden)

Best Luxury Spa in Morocco
The Royal Mansour was created in 2010 at the behest of Morocco's King Mohammed VI, as a veritable showpiece for the country's traditional artisans and elaborate architectural styles of old. The hotel is essentially a 53-riad mini-medina, where each guest gets to stay in their own rose-hued private villa. You can select one-, two-, or three-bedroom options, but all come with roof terraces shaded by a Bedouin tent and private patio plunge pools. The 2,500 sqm all-white spa spans three floors, 18 treatment rooms, two hammams, a glass-enclosed swimming pool, watsu pool, sauna, gym and hair salon, as well as its own its own green oasis filled with roses, bourgainvillea, jasmine and gardenias. Honestly, what more could you ask for?
Royal Mansour, Marrakech (Morocco)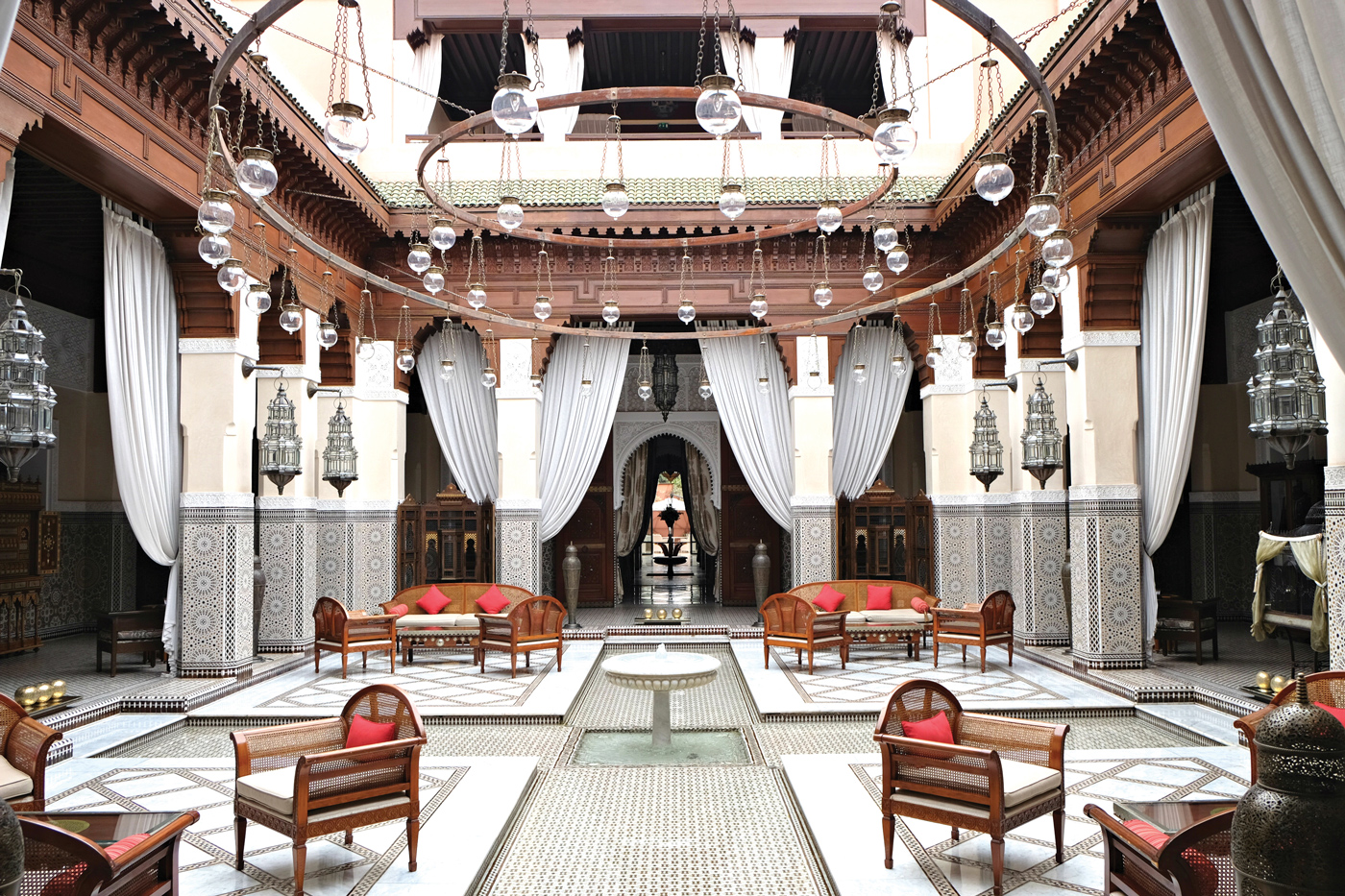 Best Leisure Hotel on a Global Level
The Five Palm Jumierah is a massive 477-room property that has clearly been designed for the see-and-be-seen crowd. Shaped like a huge arch that's flanked by two wings, guests enter through a glass cube, which houses a striking double helix wooden installation and then proceed past the check-in desk to find themselves facing a huge 80-metre pool that laps down the property's central axis. Apparently targetted towards singles, and possibly couples as long as they don't have any kids in tow, weekend programmes include booming all-day parties around the pool. The Chinese and Italian restaurants are really very good although pricey, and there's a top-floor lounge called The Penthouse that is, you guessed it, an all-adult affair.
Five Palm Jumeirah, Dubai (UAE)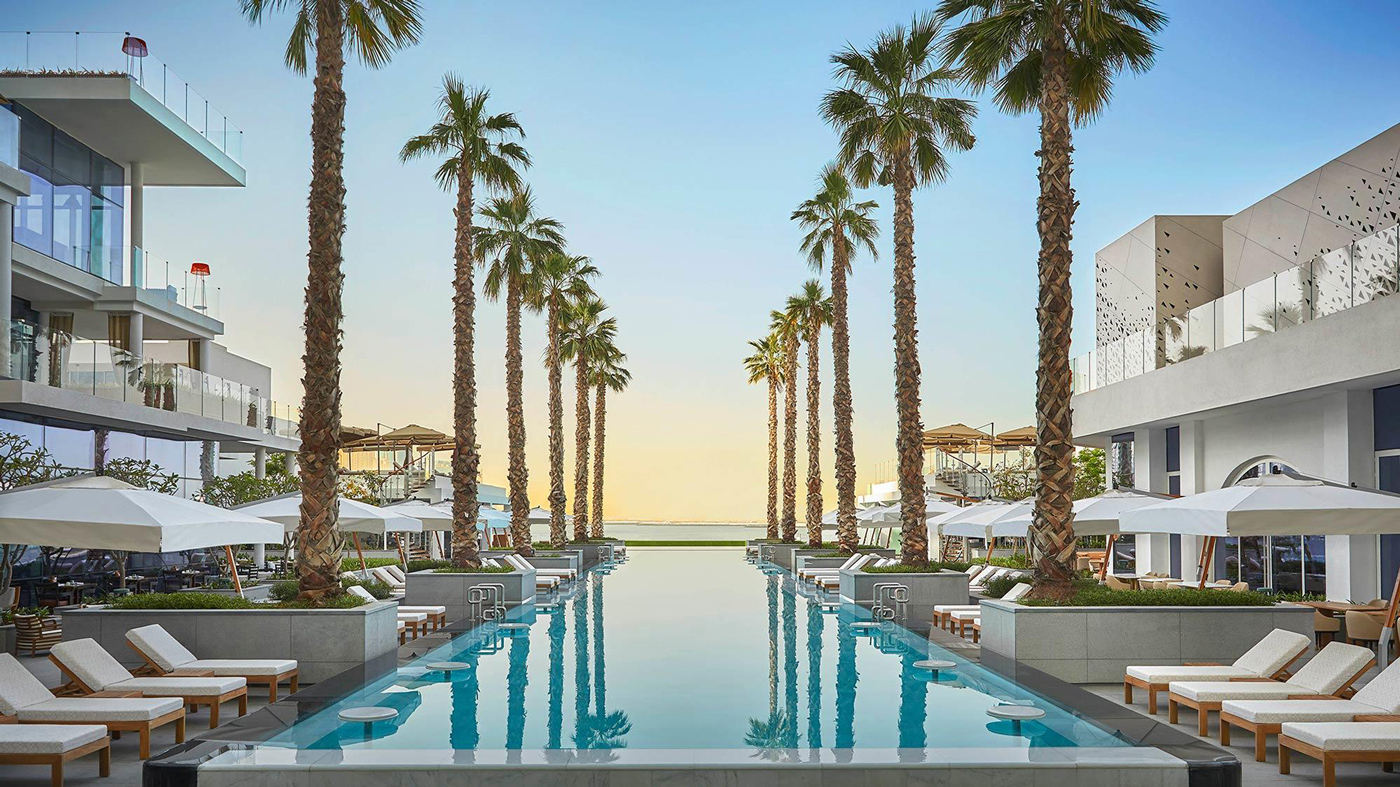 what's nearby