February 2, 2017 Alvise Armellini
Proving that nice guys do finish first, Brunello Cucinelli makes a case for graciousness as a shrewd business approach.
Brunello Cucinelli is one of fashion's most expensive labels, famous for top-end knitwear and sharp suits favoured by the likes of James Bond star Daniel Craig. But it has an unusually enlightened boss faithful to his peasant roots and childhood friends.
Cucinelli is not your average capitalist: a self-made man from humble beginnings who makes cashmere knitwear for the very rich, he is feted as the closest reincarnation of an Italian Renaissance prince.
His company headquarters are in Solomeo, a scrupulously restored 14th century Umbrian village whose streets are dotted with sayings by Kant, Aristotle, Galileo and Pope Francis, and his employees are offered wages of up 20 per cent above the going market rate.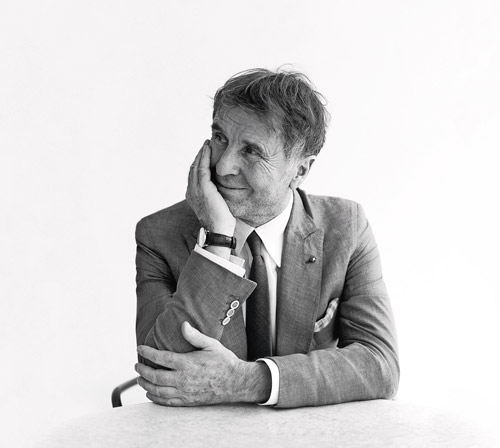 "All firms have to make a profit, but we want to do it graciously, with moral and ethical dignity," the 64-year-old says in an interview in which he lists Greek philosophers, Roman emperors, Medieval saints, Barack Obama and comedian Roberto Benigni among his heroes.
His specialised craftsmen are paid above the board, he says, because manual work has to regain "moral and economic dignity," so that "it is no longer embarrassing for a young person who meets a girl or a boy in a club to say 'I am an artisan,' as it was just a few years ago."
In Solomeo, where about 800 of his 1,550 worldwide workforce is based, staff are under strict orders to take 90-minute lunch breaks, leave no later than 5:30pm, send no business emails in the evenings and avoid weekend work.
They work in a horseshoe-shaped complex that was completely refurbished to let in more natural light and are routinely granted extras: last year, they got a culture bonus of up to 1,000 Euros (1,200 USD) to spend on books, museums, cinemas or theatres.
Cucinelli has built a theatre to host top-end productions and artists-in-residence, sports grounds, apprentice schools for gardeners and tailors. He is also funding reconstruction work in nearby Norcia, devastated by a string of earthquakes last year.
He follows company working-hours but takes the additional privilege of a 30-minute postprandial siesta. He also eschews social media, has no computer on his desk, reads only the culture section of newspapers and hates smartphones.
"Nobody can resist more than 10 minutes without looking at these things," he says, complaining that on his last summer holiday in Greece, he warned his companions he would go off on his own unless they stopped staring at their phones.
Yet, the man who wistfully says he finds no better enjoyment than sitting in silence and looking at a starry sky is also a shrewd businessman who has built from scratch a vastly profitable, and highly exclusive, brand.
Since it was listed on the Milan stock exchange in 2012, Brunello Cucinelli's share price has more than tripled in value, and analysts predict continued double-digit growth rates in revenues, albeit with slightly lower profit margins than the competition.
Starting his eponymous business in 1978, Cucinelli's big idea was introducing bright colours to cashmere jumpers. He says his big break came seven years later at a trade fair in Munich, Germany, thanks to some old-school Italian cunning.
"I had these three friends with me who told me to keep my door closed, while everybody else – Armani, Versace and all the other big names – had theirs open to show off their products," Cucinelli recalls.
"They would stand outside saying loudly how beautiful my sweaters were and asking why my door was closed. That got people curious, and I would open up when a small crowd had formed. In the end, we sold almost 12,000 jumpers, and that was the turning point for me."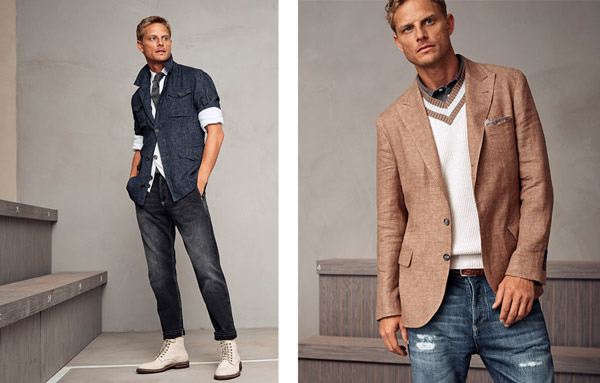 A mediocre high school student and a university dropout, Cucinelli says he got his moral compass from the countryside, where he lived until he was 15, and his love of the arts from countless evenings drinking and playing cards at the village bar.
"At home, we had no television, only a transistor radio, and life was all about working the land and looking at the sky," he says. "And at the bar, we would stay up, sometimes until 7am, talking about women, politics, economics, religion, theology, philosophy. Everything!"
It seems paradoxical for a man who professes a distaste for consumerism to sell jumpers going for more than 2,000 Euros. But he retorts that is more morally objectionable to buy a 20 USD pair of jeans that can be produced only by paying workers a pittance.
Whereas other Italian fashion labels have been criticised for moving production abroad to cut costs or accused of using subcontractors employing black market labour, Cucinelli has won praise for sticking to high-quality, family-run suppliers in Umbria, Tuscany and Veneto.
Luca Solca, chief luxury goods analyst at Exane BNP Paribas, says Cucinelli has been very good at cornering the market for casual wear for the very rich, and his corporate philosophy may allow customers "who have a lot of money to feel a bit better when they spend it."
Meanwhile, Cucinelli continues to enjoy village life, checking in at the same bar of his youth, surrounded by lifelong friends, each with their own fixed seat around the table, laughing, drinking and playing pranks on each other.
"There are 20 of us, and we have known each other for 60 years. Unfortunately four of them died in the last few years, including the two who would sit next to me. But with the others, we go on holiday together, and we play football together at least twice a week."