September 26, 2019 Nicolas Shammas
Hôtel de Crillon may forever be as quintessentially French as pétanque, café culture and the double kiss, but it was an ageing star. Now though, through some new links to the Middle East, it has been thoroughly renovated and is back among the best hotels in Paris.
My arrival in Paris was a dreary haze. Following a journey that had begun in Abu Dhabi and ended in Charles de Gaulle via a transit stop in Rafic Hariri International, I was shattered and my watch was telling me why: it was 5am local time and I had been on this journey for the best part of 12 hours. Yet, as they say, there'd be no rest for the wicked, especially with the tediously long queue at passport control and the horde of zombie-looking passengers amassed around the inactive luggage carousels – clearly only a handful of employees were keeping the airport functioning. Paris is not, nor will it ever be the city that never sleeps but, when my bags finally did show up, I was relieved to be able to escape this purgatory and find my (superbly smart) driver without any difficulty. To my surprise though, his car wasn't a typical airport shuttle but an extended wheelbase Maybach-Mercedes. If only I'd had the energy, I'd have jumped for joy, but in my stumbling stupor, all I could muster was a weary smile as I gently slipped into the quilted comfort of the back seat where I began to press the buttons to recline the backrest and raise the leg rest for what would turn out to be a blissful little en route slumber.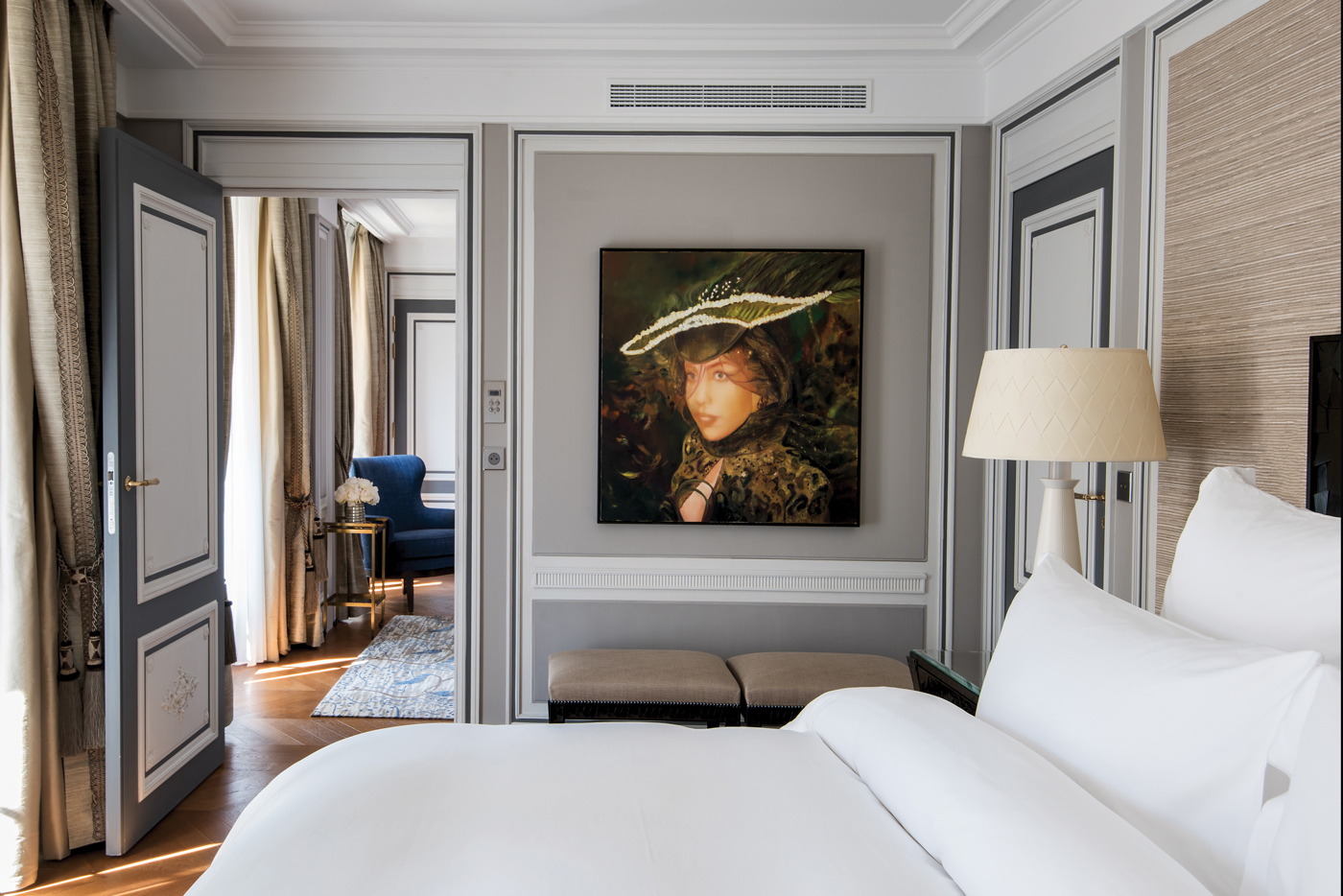 Isn't it wonderful when a hotel gets it? We all know that expecting a hotel to anticipate your needs is a tall order, even among the world's best hotels, but in those rare cases where you do find a place that successfully understands what you need, even before you do, then take a moment to appreciate it. I mean not only had the hotel thought of sending me a limousine so I could rest my weary head, they also made sure to expedite check-in within seconds and had my bags in my room before I even got there (that just doesn't happen as often as it should, right?). What's more, they had taken the liberty of drawing the curtains, turning back the sheets and laying out a small breakfast selection, just in case I was hungry upon arrival. Appreciative as I was, I skipped the food and hit the hay and I should tell you that the Crillon's beds are fabulous. The rooms are unexpectedly small, but not to the point of any compromise. For instance, the bed is wonderfully big, superbly comfortable and kitted out with a Drouault duvet and pillows that were wrapped in fabulously soft Rivolta Carmignani sheets that had been personally embroidered with my initials! What a touch, right? Well, you'll find the towels have also been personalised in this way. And the bathroom is impressively large, with his and her basins, freestanding tub, separate toilet and very large shower. Plus, the bathroom amenities are from Buly 1803, the wonderful Left Bank brand that was resurrected by French-Moroccan, Ramdane Touhami [and that's the first connection to the Arab world for you].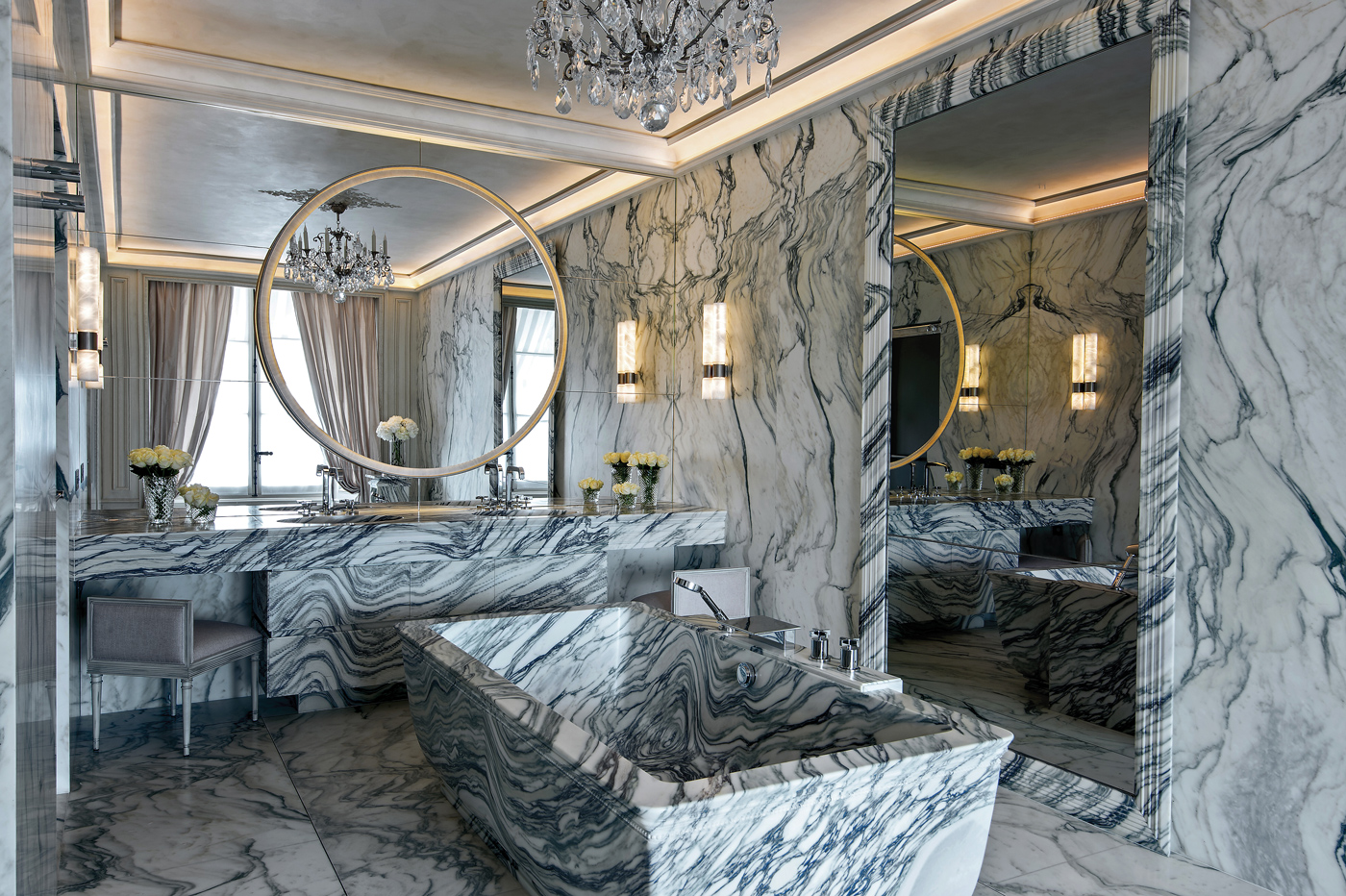 Still, the Crillon's amazingly personal approach is really only possible thanks to the fact it is such a small property. And though it has always been small – it used to have 147 keys – it's now even smaller after its four-year renovation, which ended in July 2017, with just 124 keys in total. In fact, the intimacy of home was a driving force behind the redesign, what with the hotel's owner – Saudi Arabia's former Minister of the National Guard, Prince Mutaib bin Abdullah bin Abdulaziz Al Saud [that's the second connection] – hiring a team of interior designers more versed in residential projects than commercial ones.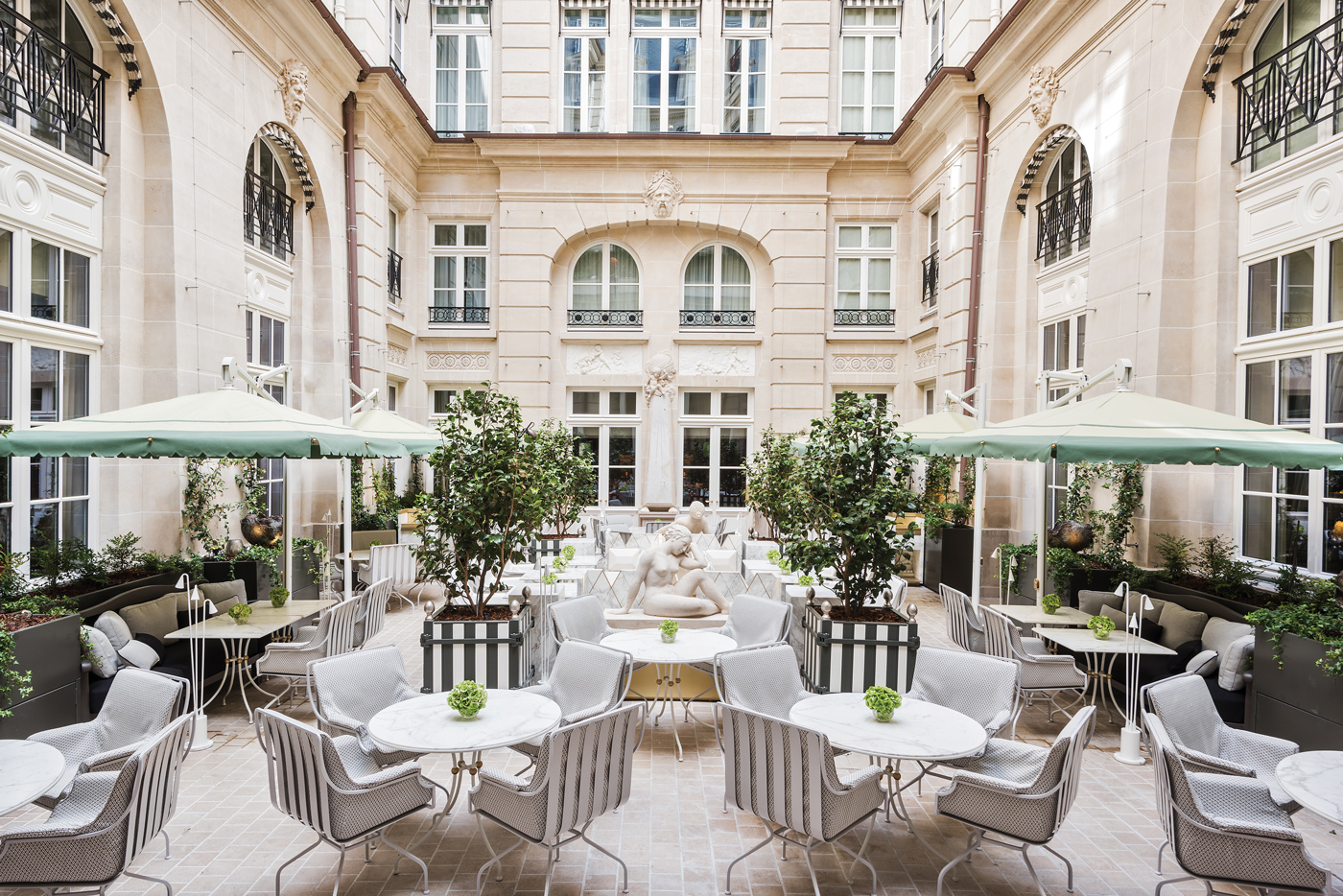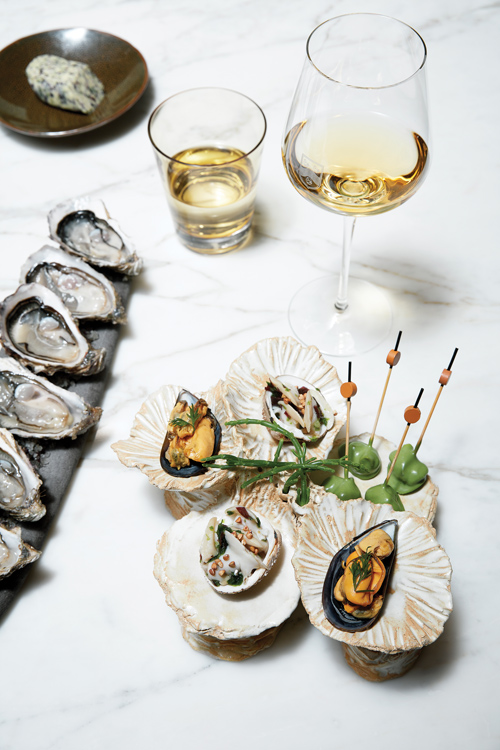 At the head of this unorthodox dream team was Aline Asmar d'Amman, of the Hazmieh- and Paris-based firm Culture in Architecture [the third connection]. Assisting her were Franco-Lebanese designer Chahan Minassian [this is the fourth and final connection], who was entrusted with the newly excavated subterranean floors containing the spa, pool and gym, as well as the ground floor tearoom and bar, alongside Frenchmen Tristan Auer who got the rest of the common areas, Cyril Vergniol who took on the 77 rooms, 36 suites, and eight exceptionally large signature suites, and finally Karl Lagerfeld, who took charge of the remaining two signature suites, plus an adjoining room.
They didn't take the project lightly either, as you'd hope given the history that the Crillon is steeped in. It's located smack bang in the centre of town, around the corner from the Elysée Palace, Tuileries gardens and the Champs Elysées, and began life in 1758 as one of two French Neoclassical palaces flanking the capital's largest square, Place de la Concorde. Its listed façade boasts sculptures by Coustou and an impressive Corinthian colonnade, while its interiors are a symphony of marble, frescoes and rococo-style detailing. But where once that all made for an overly grandiose and – let's just say it – outdated décor, the designers were united in their desire to create a more modern aesthetic by tempering the OTT, while retaining, and even promoting, the best original elements. The result is a sophisticated balance of old and new. Take the lobby as a perfect example: they removed the terrible black-and-white-marble harlequin flooring and replaced it with a neutral polished stone, not just on the floor, but on the walls, ceiling, decorative pilasters and arches too. Or Les Ambassadeurs, which used to be an incredibly grand old-school restaurant but is now a cool bar in which silver chains dress down the original chandeliers and low-slung shimmering grey crushed velvet sofas have replaced white-draped tables. But, where this newfound balance is best manifested is in the rooms, where vintage furniture sits alongside modern custom-designed pieces and contemporary art. And the master of making vintage cutting edge, Karl Lagerfeld, outdid himself in the two Grand Apartement suites that bears his name.
Add to this appealing equation a couple of excellent restaurants, superlative service and unparalleled privacy, and you can easily see how one of Paris' former icons has been well and truly born-again.
what's nearby