November 14, 2018 Nadia Michel
Is Morocco on your bucket list? It oozes wanderlust, yet for us, it somehow always seems to slip in terms of travel priorities. Perhaps it's too close to home, or maybe over popular with our region's masses, but the North African country certainly deserves a fair shake. With its colourful architecture, High Atlas mountains and a cuisine so perfumed you can almost smell it just by looking at it, it's hard to look the other way.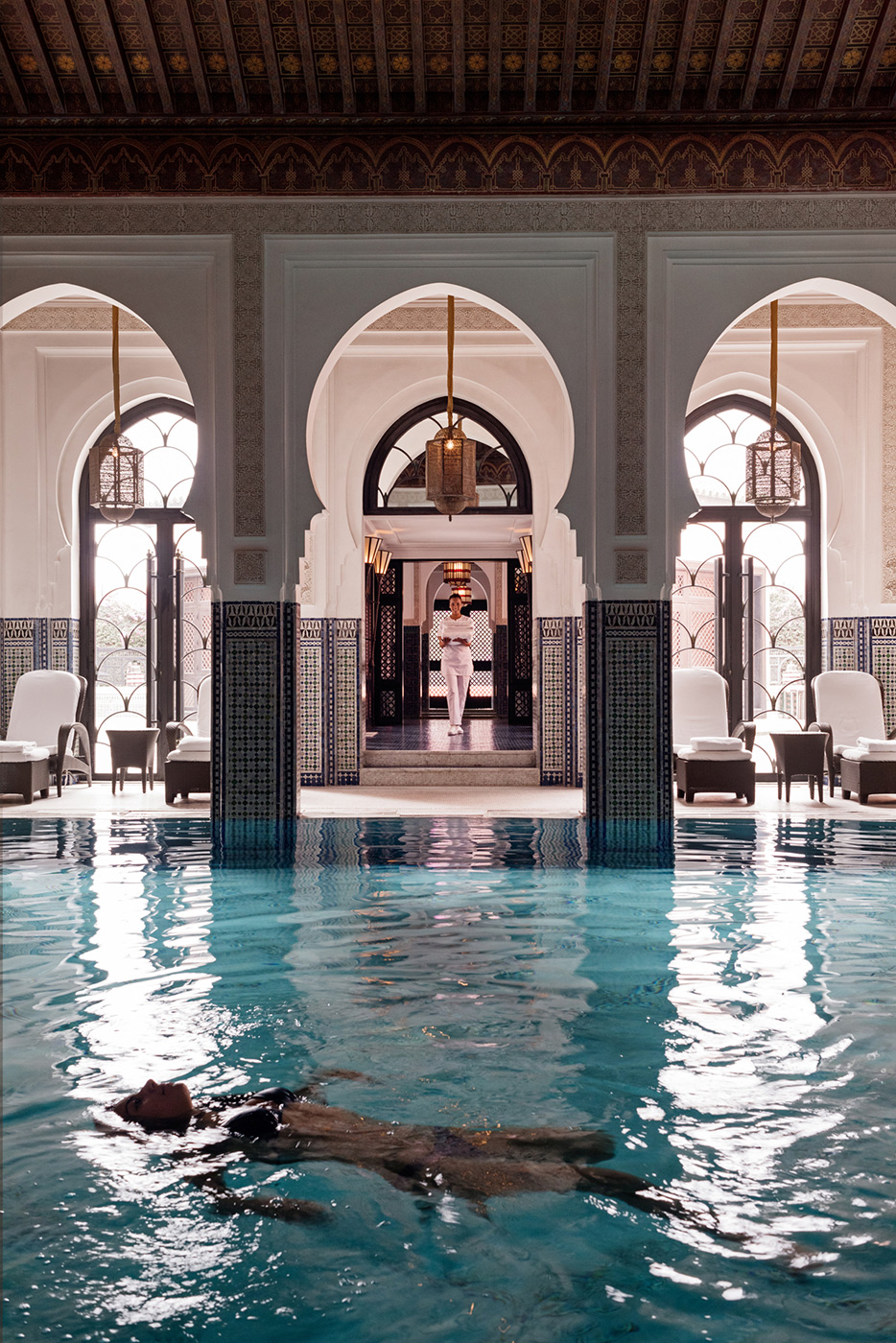 But the clincher is really where you'll stay in this place filled with mystery and chaos. And La Mamounia – a historic hotel in the heart of Marrakech – just might seal the deal. Known for being Winston's Churchill's Moroccan outpost (he would wander from balcony to balcony, following the sun on its daily route in order to render the colour of his painting as real as possible, and several of his paintings of La Mamounia's gardens hang in England), it's also played host to Charlie Chaplin, Omar Sharif and Sylvester Stallone (you can leaf through the property's impressive Livre d'Or in the General Manager's office to read comments from the hotel's celebrated guests) since it opened its doors in 1923 – and the heady mix of traditional Moroccan architecture and Art Deco, with its colourful tiles and sultry interiors, is as appealing today as it was then. With a garden boasting palm and orange trees and an impressive cactus collection that rivals the nearby Jardin Majorelle, it's the kind of place that will transport you far from the city's hustle and bustle – though in reality it is set just off a very busy main road.
The imposing spa, with its tiled columns, art deco stained glass, mirrored doors and golden lantern-lit treatment areas, is the ultimate place for a thorough and high-end hammam experience.
But you might want to venture out for a bite and some culture shots; though Le Marocain offers the requisite Bedouin-style dining, with tables tucked away behind curtains, the city has a vibrant culinary scene you'll want to explore. And while La Mamounia is a strong supporter of the arts – with both permanent an temporary art exhibits and its illustrious yearly Literary Prize, which promotes French Moroccan literature – there's also the nearby Yves Saint Laurent Museum, spanning more than 4,000 square metres, and featuring a research library, auditorium, bookshop and café. A reported 50 couture outfits will be on show in the Moroccan city at any given time, while the library holds 6,000 books on fashion, Yves Saint Laurent and Berber culture.
So only one question remains: have you booked your ticket yet?
what's nearby