June 10, 2017 James Williams
Steeped in Moroccan history and culture, Marrakech is a city that also embraces modernity and creativity. CNN International's James Williams, host of travel series 'In 24 Hours', takes us on a whirlwind tour. Marrakech is like a colourful jewel wrapped in a rich red dustiness, just waiting to be unearthed. It's a city that has long attracted the curious with the promise of the exotic, the enchanted and the unforgettable. And while she may now be firmly on the tourist map – with all the requisite touts and troubles that come with it – there are still ways to experience the wonder of this city away from the tour operators, so let's have at it.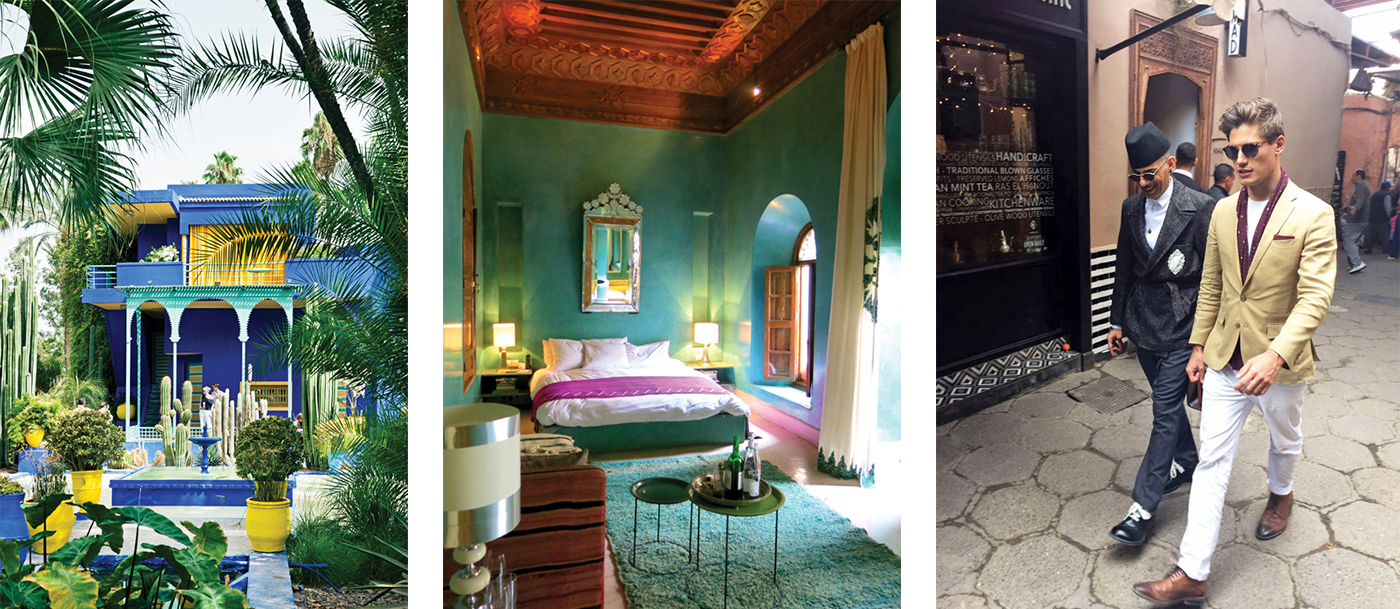 We start off at Riad El Fenn – set in a restored collection of traditional 19th century's former palaces replete with wrought iron, carved wood and filigree plasterwork. It is an alluring place to stay, combining the experience of both a high-end hotel and a museum of contemporary art. Indeed, its name translates simply as home of art, as it is also the Marrakech home of Vanessa Branson (co-founder of the cultural Marrakech Biennale festival) who opened the riad in 2004 and displays her personal collection in the graphic, stylish property. It is hidden behind a non-descript door down a dusty Medina road, and lavishly mixes bright powerful design (including three pools, two of them lined in Carrara marble as well as a massive rooftop terrace) with the charming effortlessness that Morocco is known for. Here, pet turtles wander the property's exotic hidden gardens, slowly meandering from richly coloured rooms through tropical squares to huge vaulted – almost palatial – communal sitting areas. We feel at home, and are reluctant to ever have to leave.

When it comes to food, you can't miss Terre des Etoiles, set against the backdrop of the high Atlas mountains and the desert dunes. The journey here, with its final stretch on camel-back may be a little bumpy at times, yet when the final destination is a private Berber tent at sunset and a candle lit dinner table set for two in the middle of the Agafay desert, all must be forgiven. The meal itself is classic Marrakech – overflowing tagines, crisp breads and light-as-air couscous – it's near impossible not to fall in love with your surroundings, or at the very least, anyone thoughtful enough to bring you here.
Of course, a trip to Marrakech wouldn't be complete without the shopping. For this, we head just outside the city to the deftly curated M.Montague Souk, inside Peacock
Pavilions, the home and hotel of designer and humanitarian Maryam Montague. Here, striking tribal jewellery – many of Maryam's own creation – mixes with her expert eye for vintage and antique finds. This is the shop you'd hope to stumble upon in the Medina itself, yet never do, as instead you're bombarded with vendors selling the exact same items on repeat.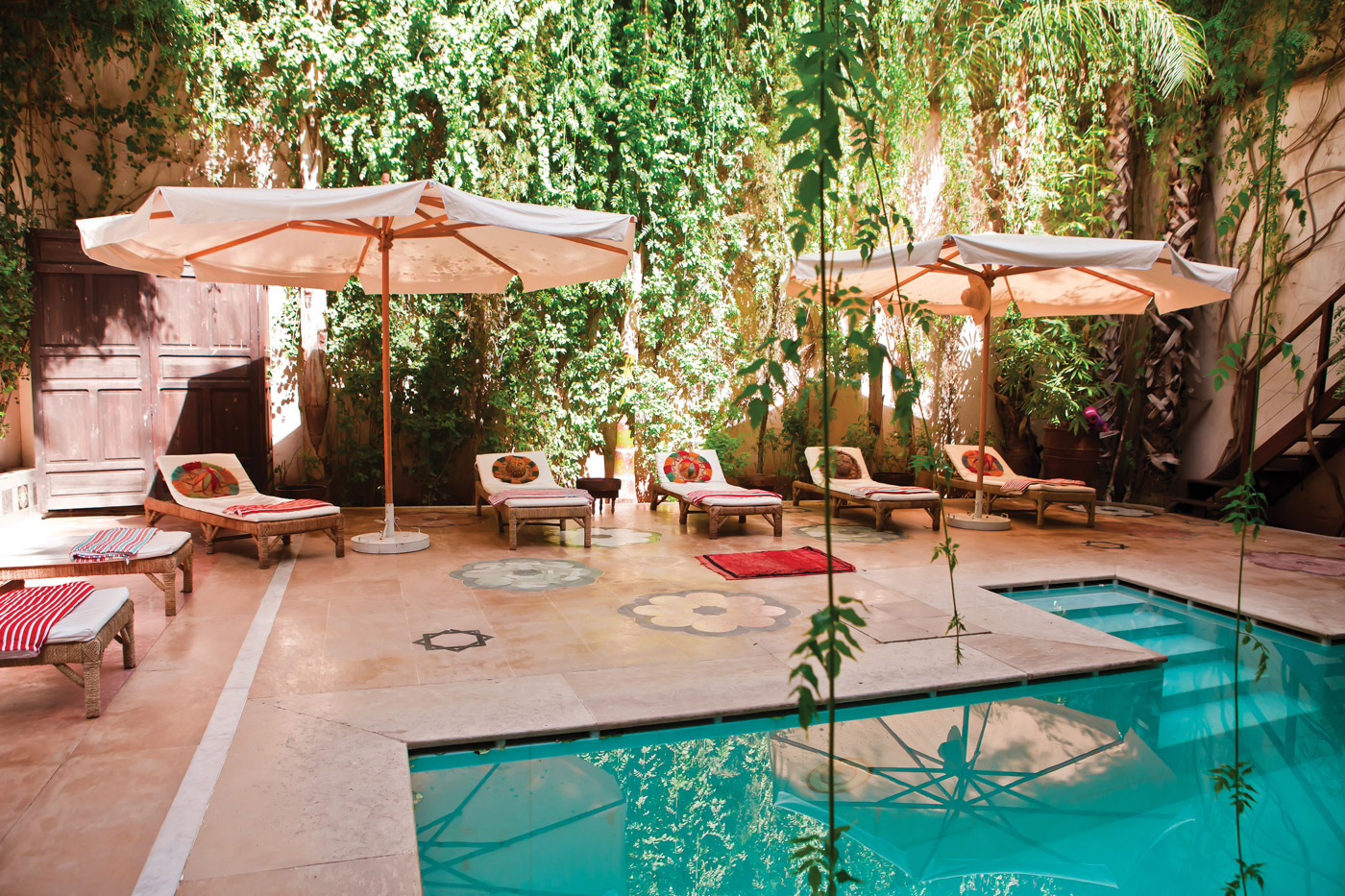 Based in NYC, James Williams is the host of CNN International's monthly travel series 'In 24 Hours', which takes audience on a quest for new and exciting high-end experiences in vibrant cities. www.edition.cnn.com/specials/travel/in-24-hours
Cover photo by Saad-Alam
what's nearby