May 3, 2017 Nicolas Shammas
GORDON CAMPBELL GRAY
WHY DID YOU BECOME AN HOTELIER?
I first considered becoming an hotelier when, as a young boy we visited as a family a supposedly grand hotel, and I was struck as to how ordinary I thought it was compared to our own home, and I thought: "I could do this better." I was nine years old!
WHO ARE THE HOTELIERS WHO MOST INSPIRE YOU?
The hoteliers who most inspire me are all the independent hoteliers who have taken risks to create individual and exciting hotels, and in so doing have often broken many rules.
What are the key differentiators of a CampbellGray hotel?
I like to think and believe that we at CampbellGray Hotels have created beautiful and unusual spaces but most of all created great teams of people who deliver a truly authentic experience. We have always tried to stick to our mantra that we are individual, independent and "paddle our own canoe". We consistently re-enforce the fact that every decision we take in a day is a decision taken in favour of the guest. It is basically the art of traditional hotel keeping.
TELL US A LITTLE ABOUT YOUR YEAR AND WHAT WE CAN LOOK FORWARD TO.
My year so far has been rather typical of most of my years. I have been travelling extensively, as we have several projects in the design and creative stage which involves me hopping around as I get involved in virtually every detail of every hotel. I do of course have a brilliant team around me for support and advice.
The coming months are going to be especially exciting as we are launching the extension of Le Gray in Beirut. We have added extra bedrooms and suites, a ballroom, meeting rooms, a new lobby lounge and a private cinema.
In addition we are re-opening our latest hotel, The Phoenicia Hotel in Malta. This grand icon of Malta has been closed for the past year as it underwent a complete restoration and refurbishment and will be opening at Easter.
WHAT MARK WOULD YOU LOVE TO LEAVE ON THE HOTEL INDUSTRY?
I would like to think that we were the living proof that you can be individual, successful AND a good guy. Treating people well is a basic human responsibility and we really, really try hard to do this. I believe it inevitably and naturally becomes a winning formula of which everyone involved can be justly proud.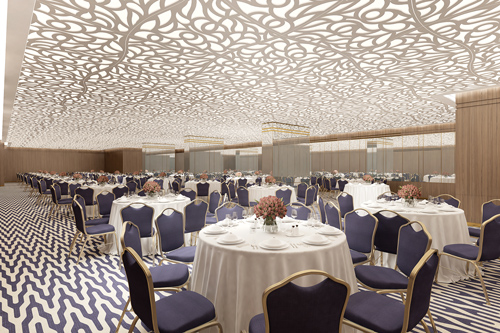 NOW, CAN YOU TELL US WHAT IS INDISPENSABLE TO YOU….
1. IN A FIVE STAR HOTEL
-Impeccable service.
2. FOR SERVICE TO BE GREAT?
-It has to be one hundred per cent authentic. This alas, in the days of expanding brands, is not always the case, as formulas and manuals appear so often to have taken over from good old fashioned kindly service.
3. IN A DELICIOUS MEAL?
The finest ingredients, organic where possible, and prepared simply, without fuss thus bursting with natural flavour.
4. ON A DAY OFF?
To be completely switched off from all electronic gadgetry and thus feel free. When not travelling around the globe, I live on a remote loch in the Highlands of Scotland. This opportunity to luxuriate in solitude is priceless and highly restorative.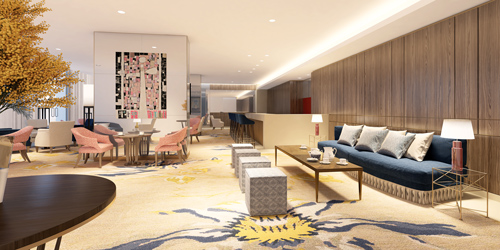 5. IN YOUR TYPICAL WORK DAY?
To manage to be organised and stay calm. I am particularly insistent that as a team we communicate directly by voice where possible. As Arianna Huffington said: "It is impossible to be creative if your life is ruled by the inbox." We try to use email as little as possible and we try to be an anti-corporate as we can, but it can creep in.
6. IN A BUSINESS DEAL?
To deal with nice people. Nice is a very simple word but to me it is an important one. If I think for a second that people I am meeting are not nice, I am out of there.
7. ON A FLIGHT?
Peace and quiet and the perfect temperature, which alas, for the other passengers means ice cold!
8. TO FEEL CONNECTED?
I think the goal these days is to be less connected! I am appalled at the incessant need for it. It seems everyone needs to be connected nonstop. All studies and experience prove that disconnecting makes you more powerful when you re-connect.
9. IN A FRIEND?
Loyalty and trust. I think it is obvious that they must be smart and funny; otherwise they wouldn't be my friends.
10. TO BE HAPPY?
In addition obviously to being with family and friends, what makes me really happy is to be able to find solitude and escape, as there is no question that the current chaos in the world requires the off-button to be pressed from time to time.
FINALLY, WHAT THREE THINGS WOULD YOU TAKE TO A DESERT ISLAND?
A library, a fishing line, and a supply of the finest chocolate – that doesn't melt of course!
Cover image: Laurence Cendrowicz