July 12, 2018 Marwan Naaman
It's been a year of milestones for Saudi Arabia. For the first time in its history, the Kingdom lifted its ban on women driving. Movie theatres are no longer against the law, and even regulations regarding the strict segregation of the sexes are being relaxed. The year 2018 also marks Saudi Arabia's debut appearance at the Venice Biennale of Architecture, with an inaugural Saudi pavilion organised by the Misk Art Institute and curated by Sumaya Al-Solaiman and Jawaher Al-Sudairy.
Named 'Spaces in Between', the Saudi pavilion at the Venice Biennale explores this spatial problem, while offering possible uses for the liminal spaces that now form part of every Saudi city. "The desire to create Freespace [the theme of the overall fair] can become the specific individual characteristic of each individual project," the Biennale's president Paolo Baratta said in a statement. "But space, free space, public space can also reveal the presence or absence of architecture, if we understand architecture to be 'thinking applied to the space where we live, that we inhabit"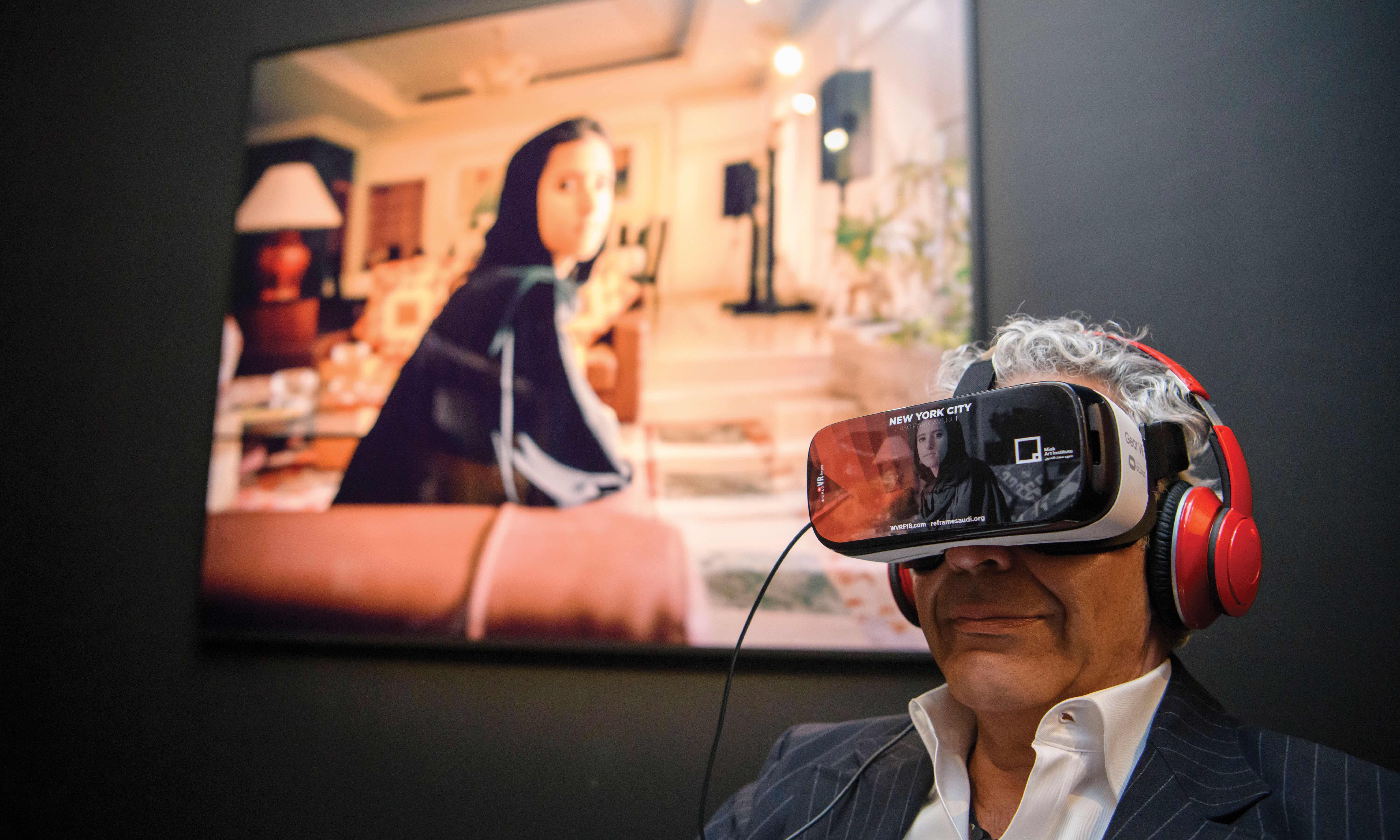 The notion of space is particularly relevant to Saudi society. The post-World War II oil boom brought untold riches to the Arabian Peninsula, and to Saudi Arabia in particular. This influx of wealth encouraged Saudis to develop their country, and the ensuing building boom, which spanned nearly half a century, changed the very fabric of Saudi society. As cities expanded at a dizzying pace, the mostly rural Saudi population rapidly became urbanised, and today over half of the country's people reside in cities that include Riyadh, Jeddah, Mecca, Dammam and Khobar. In spite of this urban growth, large swathes of Saudi cities have remained empty, resulting in disjointed and car-dependent neighbourhoods.
The pavilion, located in Venice's Arsenale, is helmed by architects and brothers Abdulrahman and Turki Gazzaz, who represent Saudi's young new generation of urbanised, educated and dynamic citizens. Abdulrahman has a Bachelor's degree in Architecture and Planning from Bristol's University of the West of England, and Turki holds a Bachelor's degree in Architectural Engineering from McGill University in Montreal. Together, the two men founded architecture firm Bricklab in 2015 in Jeddah. Theirs was selected from 70 entries in a competition to participate in the Biennale.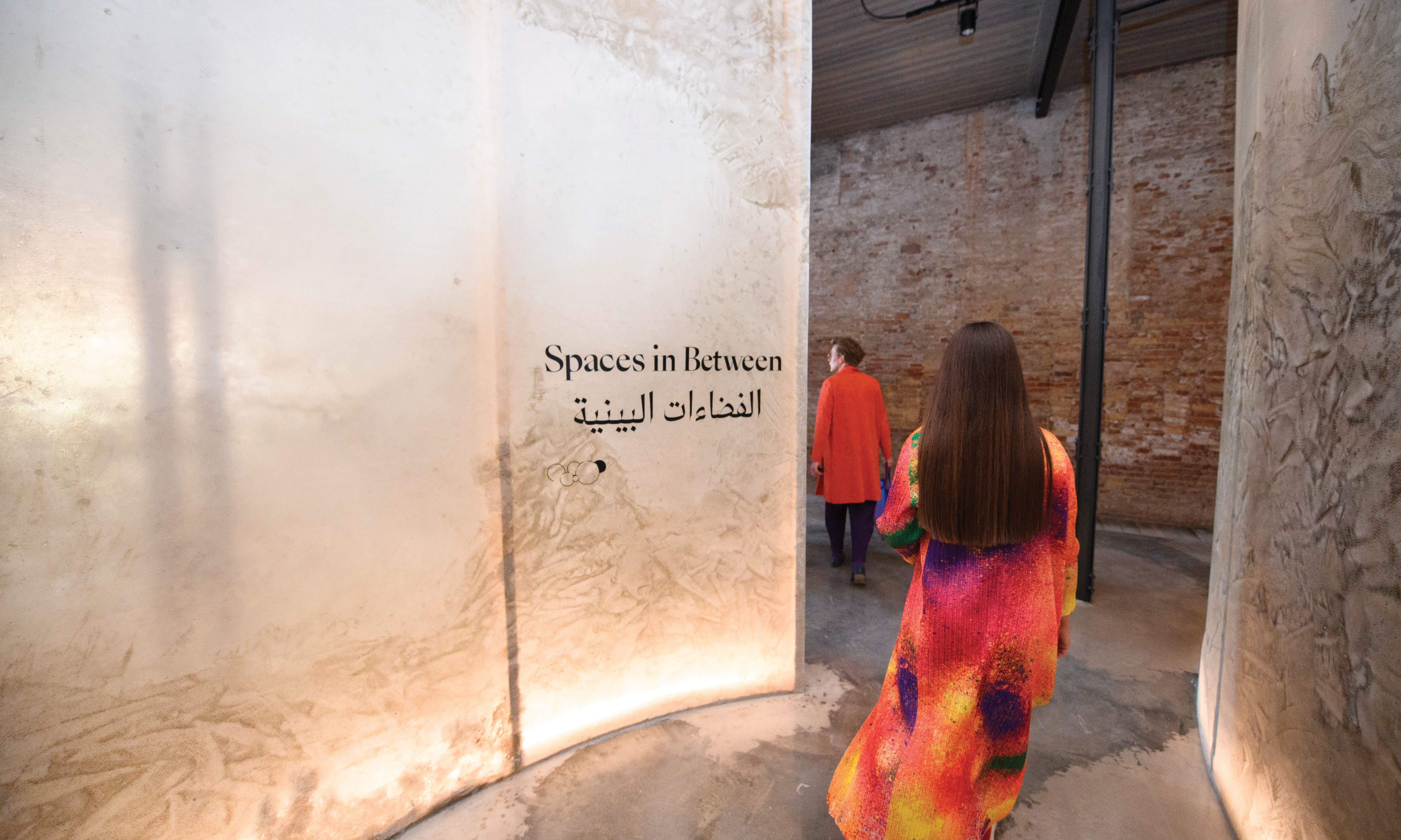 Through their work for the Saudi pavilion, the Gazzaz brothers attempt to explain how design can be used to rebuild communities and enrich social lives, detailing how Saudi cities are repurposing empty lots and transforming them into meeting points and activity hubs. Their on-site installation of resin cylinders clearly references the vast oil fields that have been at the core of Saudi Arabia's spectacular economic growth and that have essentially fuelled the seemingly unstoppable expansion of Saudi cities. "The exhibition explores the social implications of architecture," says Jawaher Al-Sudairy. "Architects Abdulrahman and Turki Gazzaz are using this opportunity to examine the relationship between space and architecture – hoping to engage visitors in the potential of creating interaction through redesign."
Established in 2017 by Crown Prince Mohammed bin Salman bin Abdulaziz Al Saud and headquartered in Riyadh, the Misk Art Institute encourages grassroots artistic production in Saudi Arabia, with various exhibitions and events as well as an arts education programme. This year's projects included a Saudi contemporary art exhibit and the screening of the documentary film 'Reframe Saudi', based on virtual reality technology and reflecting on a society that is rich with diversity. Both were shown in Washington, DC in March and then in April in New York City, during MBS' visit there.
The architecture exhibition, however, represents a major coup for the Institute. "Our participation in the International Architecture Exhibition of La Biennale di Venezia is an unprecedented moment for Saudi Arabia's creative community," says Ahmed Mater, the artist and Executive Director of the Misk Art Institute. "It's an opportunity to bring pioneering Saudi thought to an international platform through our creative vernacular. Coupled with the allocation of an incredible pavilion space, we are very excited about our presentation this year at the Biennale Architettura but also, looking forward to future years and presentations and what they will draw upon from our own community."