January 10, 2019 Stephanie d'Arc Taylor
The Lebanese architect Elias Soueidi has won the third annual Audi Innovation Award. Soueidi's project was selected from over 450 registrations to apply for this year's competition. His idea, 'Ruin to Reality', is an application intended to allow access to virtual 3D models of ruined historical buildings and landmarks. "The application will allow users to experience what used to be where they are standing," says Soueidi from his office in Lebanon. "It aims to reconnect youth and new generations with their cultural heritage. It's really about the experience one can have sharing individual memories of a place, and reconstructing collective memories of a street or a building."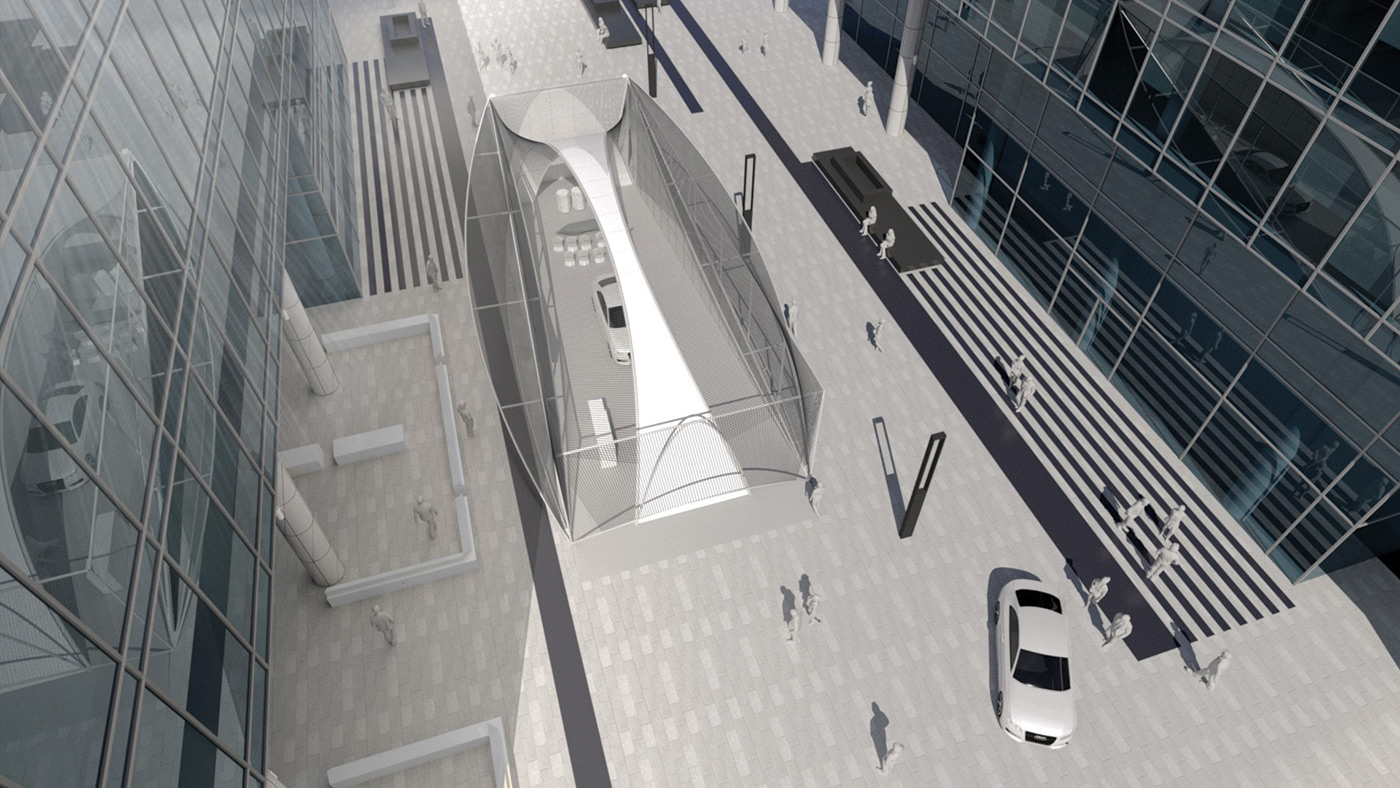 The ceremony, held at the Audi Innovation Hub on November 13th, was held in conjunction with Dubai Design Week, a co-sponsor of the award. Soueidi's prize comprises 25,000 USD in consultancy services from the Audi Design Team and Dubai Design Week, as well as a trophy, and a trip to Ingolstadt, Germany to meet with Audi designers.
Soueidi studied between Lebanon (USEK) and Paris (École Speciale d'Architecture), and is currently based between Beirut and Jounieh. He works with the renowned Lebanese architect Bernard Khoury, on projects including Mar Mikhael Village and Saifi 450, both currently under construction.
At 28 years old, he is too young to have experienced the Lebanese Civil War first-hand (he was born the same month the war ended in 1990) but its legacy still played a foundational role in the inspiration for this application. "Our generation was raised to see bullets in buildings. I heard my parents talking about the war constantly," he says. "When I started studying architecture, I was very interested in gaps where buildings used to be, and buildings that were completely ruined." His final project at university centred around Beirut's iconic Holiday Inn, open for only a few weeks before the war began, when it became a sniper's nest on the green line dividing the city.
This year's competition, the third in an annual series, had a theme of Connections, defined by the competition as 'bringing things together' or 'how things relate to one another'. The competition also sought projects that utilise technology to communicate users' behaviour and preferences.
Hani Asfour, the architect and design entrepreneur whose various work titles include Founder of the Beirut-based multi-disciplinary collaborative design studio Polypod, and Associate Dean of the Dubai Institute of Design and Innovation, has facilitated the judging panel for the competition for the past two years. This entails detailed discussion with each of the jurors, who hail from a wide range of disciplines, on how the semi-finalists stack up against the rubrics of the competition.
Asfour sees competitions like this as mutually beneficial for Audi and Dubai in furthering their brand objectives. "From the point of view of Audi, it positions the company as appreciative of innovation and design, which is important in terms of fulfilling the brand promise," he says.
Supporting the competition also allows Dubai in one of its key strategic positionings for the new millennium. The award "taps into Dubai's ambition to become a capital of innovation as it shifts from being a consumer society to a producer society."
The partnership is also one, happily, of mutual respect. "I happen to be a total Audi fan," Asfour gushes on a call from Dubai. "Audi in terms of a car company is one of the very few that totally understands the power of design. They took the Audi TT from prototype to final production without much change. This was a bold move, a leadership move that has been influential for many other car companies in Europe and Japan."
Most crucially, the competition offers the opportunity to move the needle in terms of innovation in the region. The fact that the competition is free to enter levels the playing field, according to stakeholders. "The first of its kind in the Middle East, the Audi Innovation Award seeks to empower local designers with innovative creations that can improve the way we live," says Carsten Bender, Brand Director of Audi Middle East. "We hope it will inspire a new generation of change-makers in the region."
Asfour and Soueidi report that this sentiment is a product of the competition. "I always say that innovation means massive change; this part of the world is really in need of massive change," says Soueidi. "This kind of competition gives people the opportunity to rise and shine, because of what they can do and what they can create." Asfour echoes this: "it allows everyday designers to be discovered."