December 5, 2017 Nadia Michel
Supreme's 50 per cent sale to Carlyle Group didn't just represent a rags to riches story of a NY skateshop capitalising on anti-capitalism, it constituted the first ever investment by a large private equity firm in a streetwear brand.
When James Jebbia founded Supreme in the SoHo neighbourhood of New York in 1994, he surely never fathomed just how big his brand might one day become. But in a little over two decades, his humble skateboarding shop and punk clothing brand has gone from one lone store in NYC to eleven worldwide in 2017 (including six in Japan), and from receiving cease-and-desist notices from Louis Vuitton in 2000 (because it was using their logo on its skateboards without authorisation) to actually teaming up with the French brand last June to create a capsule collection. Amazingly, that latest collaboration wasn't just a trailblazing commercial success, it also helped attract the attention of one of the world's largest and most successful investment firms – Carlyle Group – who made a calculated bet that Supreme can sell a lot more.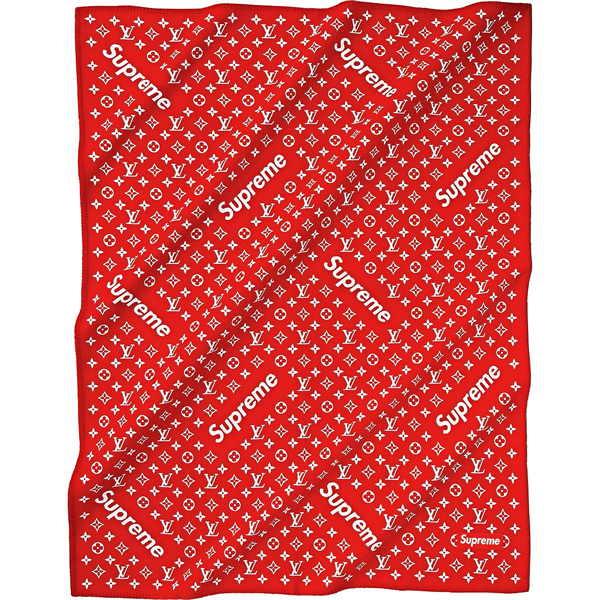 Now, Carlyle's October 2017 acquisition of 50 per cent of the business for 500 million USD puts Supreme's enterprise valuation at around 1.1 billion USD – 1 billion in equity and 100 million in debt – which equates to ten times projected earnings.
There are several theories as to what Supreme could do with all that money and one pretty likely scenario would see the capital used to snap up more real estate across the globe and expand its worldwide store presence, including gaining a foothold in mainland China. But more stores mean more stock and such a move goes against Supreme's current business model of scarcity. On the other hand, if Supreme does not demonstrate top line growth then it will struggle to reach those projected earnings and thus fail to justify its valuation.
Whatever the case, Supreme is a fascinating brand that has managed work with several artists over the years, including Christopher Wool, Jeff Koons, Mark Flood, Nate Lowman, John Baldessari, Damien Hirst and Neil Young, and has even been accused of stealing artist Barbara Kruger's signature typeface for its memorable red logo. It has also set the global standard for retail 'drops' and mastered the art of creating buzz, demand and, often, immediately sold out goods.
"We can have a leather jacket for 1,500 USD, and if it's a good value, young people will understand that," Jebbia says. "But we also want to have the feeling that this won't be here in a month. When I grew up, I think everybody felt that way. It's like, if I love this, it may not be here, so I should buy it," Jebbia said during a rare interview. "We're making stuff we're proud of, not doing stuff to stay alive. I don't think enough people take risks, and when you do, people respond – in music, in art, in fashion."
Can Supreme continue to create a buzz and follow the same business model and distribution strategy, or will it be forced to pander to the whims of Wall Street and sell out? No one knows. But for the moment at least, it is has the luxury of steaming ahead and letting its products do the talking.