October 10, 2018 Nadia Michel
You know you've made it when the queen herself gives your label the seal of approval. That's Queen Bey, of course, and the label is Azzi & Osta, a name that's garnered an incredible buzz ever since the songstress wore one of their custom-made gowns to the Clive Davis pre-Grammy Gala in New York City earlier this year.
The black fishtail dress in question was certainly memorable, inspired as it was by the Black Panther movement of the 1960s, and it oozed sex appeal in a film noir kind of way. Worn with a black leather beret, it had everyone wondering exactly "who she was wearing".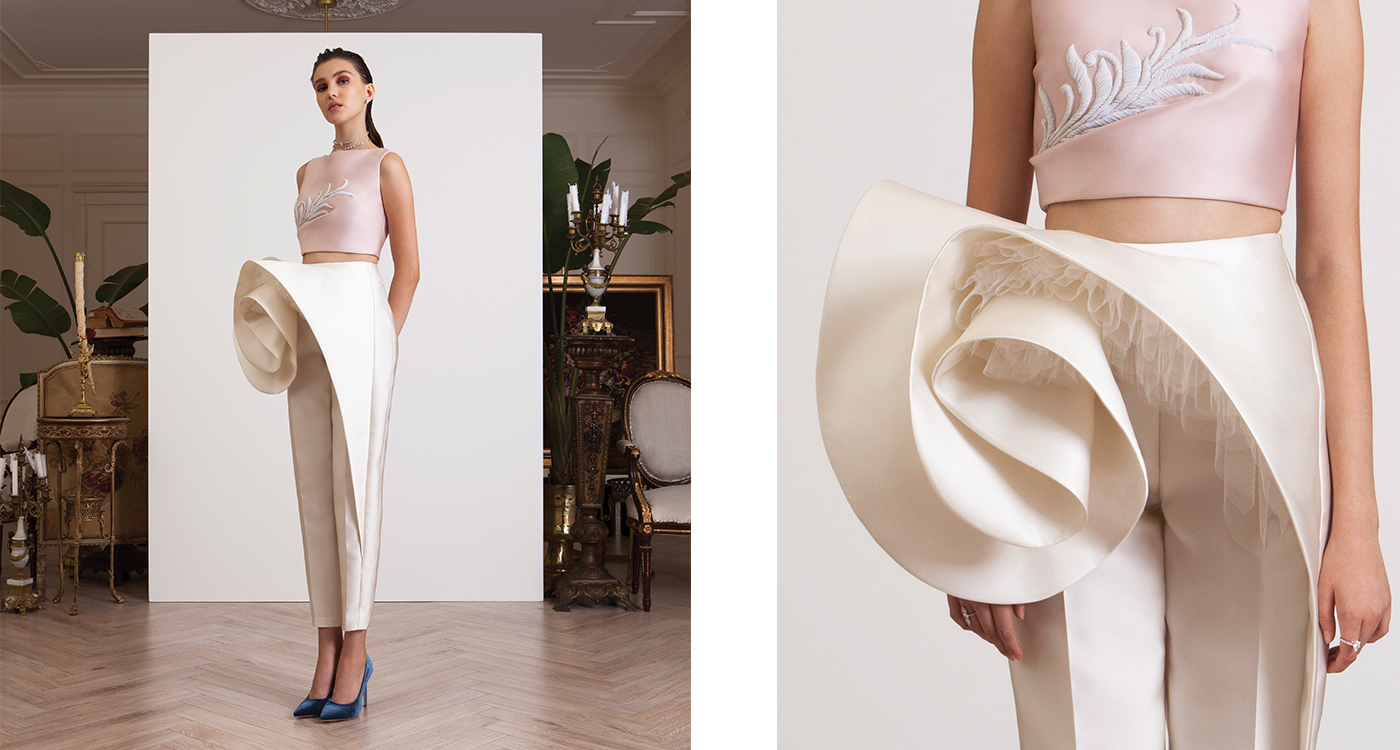 Not for long though. Over the following few days, there were over 1,300 articles published around the world mentioning Beyoncé in Azzi & Osta, and it served as a coming-of-age seminal moment for the brand. It's the kind of scenario dreams are made of, the kind of good fortune a fashion designer might wish for in a fountain.
"We didn't even know if she would end up wearing it. When they got the dress they told us it worked, and she might wear it to one of the parties. So we just waited," recalls George Azzi.
You might say the whole lead up to that fateful night was a cliffhanger, especially considering how cinematic the gown ended up being. After an initial sketch was rejected, Azzi & Osta sent two more and waited patiently, until the gun went off. "We had four days to make the dress," says Assad Osta, recalling the mad rush.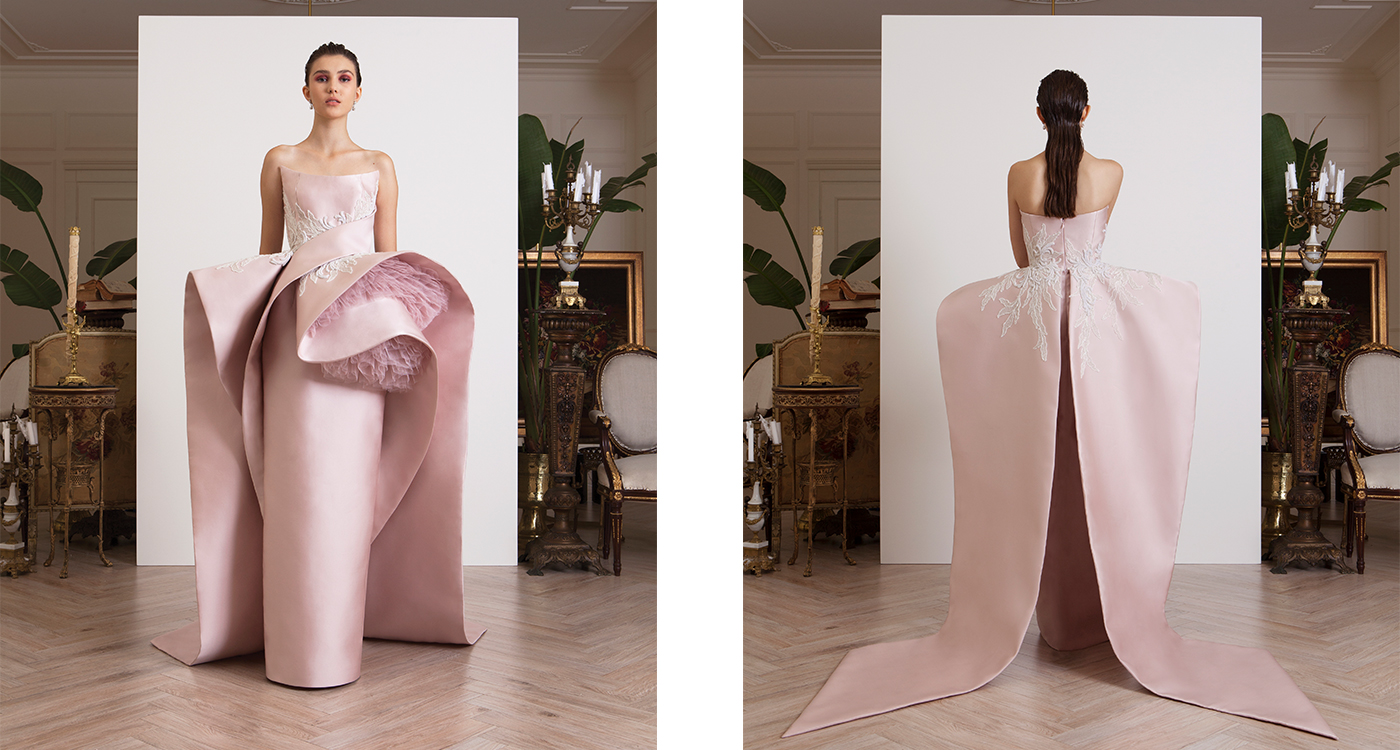 "We are working on edgier, younger styles and planning to cater to different markets. It will be less imposing, volume-wise."
Yet, it wasn't the first time a celebrity chose the Beirut-based label. Before Beyoncé, Eva Longoria was already a fan, while Giuliana Rancic and Aishwarya Rai Bachchan have also chosen to wear their dresses on the red carpet. Then there's Kendall Jenner, who was spotted wearing a pair of their sculptural, coiled white pants on Instagram at Christmas Eve, toning down the statement piece with a crystal turtleneck, clear heels, a low bun and red lipstick. Rather aptly, the designers reveal they're about to launch a ready-to-wear collection now.
"We are working on edgier, younger styles and planning to cater to different markets," says Azzi of a fifteen-look debut collection due out in September. The concept will reflect the duo's aesthetic but in a more accessible way. "It will be less imposing, volume-wise," they explain.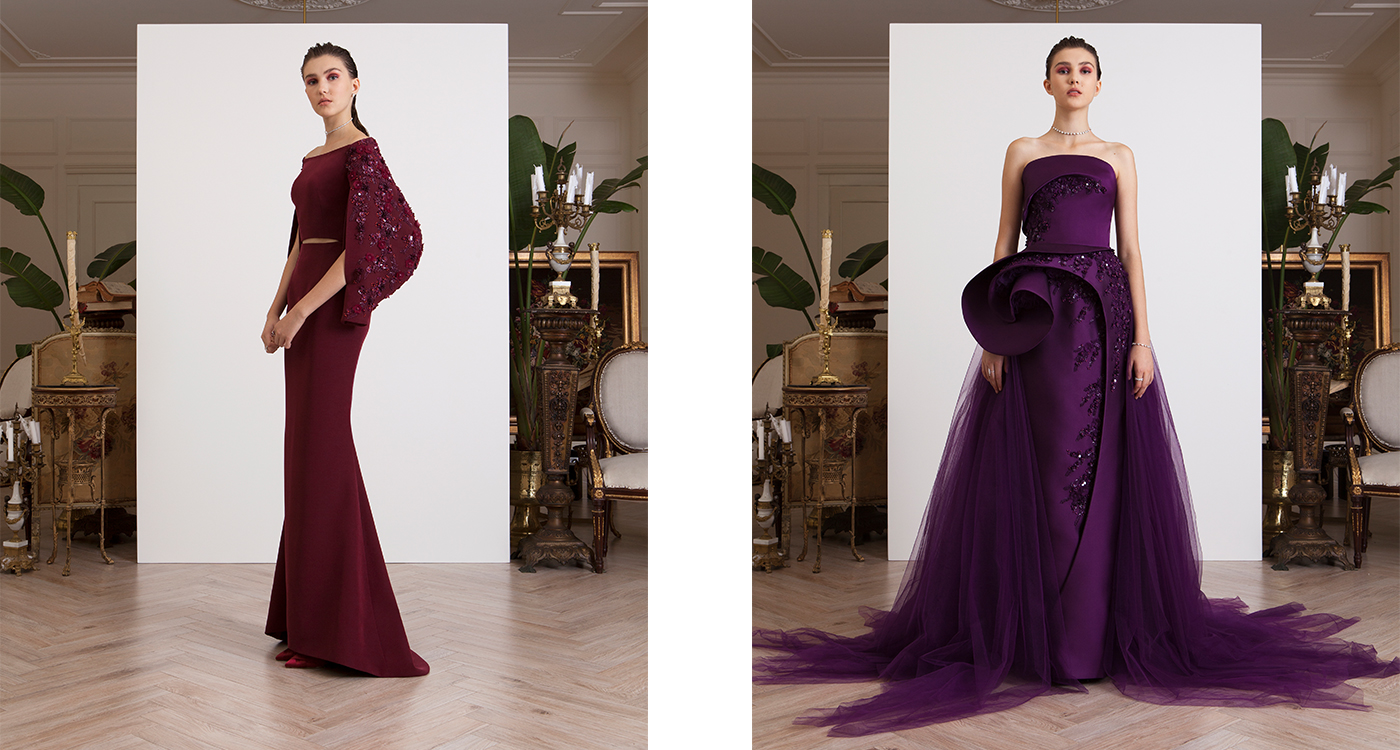 Their trademark look, which they've described as having 'conceptual volumes that are vintage in soul', has made huge inroads in Saudi Arabia, Kuwait, Qatar, Lebanon and Bahrain since the brand was launched in 2010. And though they are probably best known now for more risqué styles, it is in fact their ability to render them in softer, friendlier iterations that has endeared them to a region where fashion wavers erratically between over-the-top sexy and extreme modesty. "We've had requests for Beyonce's dress, but with a few alterations, of course," explains Osta. With a palette that often includes pink and grey (though the Spring Summer 18 collection introduces red and black) and intricate embroidery, Azzi & Osta exudes glamour but retains a distinct flavour. Combining Azzi's appreciation for surrealism and Osta's deference to Jackie Kennedy, the label is what happens when two differing visions combine in perfect harmony. And the springboard they've been handed could not be any better.