May 16, 2019 Stephanie d'Arc Taylor
If I'd never seen Mira Mikati's clothes, I think I may have been able to guess what they look like by the mere sound of her voice. On the phone from her family home in Lebanon, where she was on a quick visit from her base in London, regardless of what she says, it sounds like she's on the verge of giggling adorably.
Then again, Mikati has a lot to giggle about these days. After a slightly chaotic start involving international relocations, kids and transitions between designing and buying for her own Beirut concept store, Plum, Mikati's eponymous line launched with a huge splash in A/W 2015.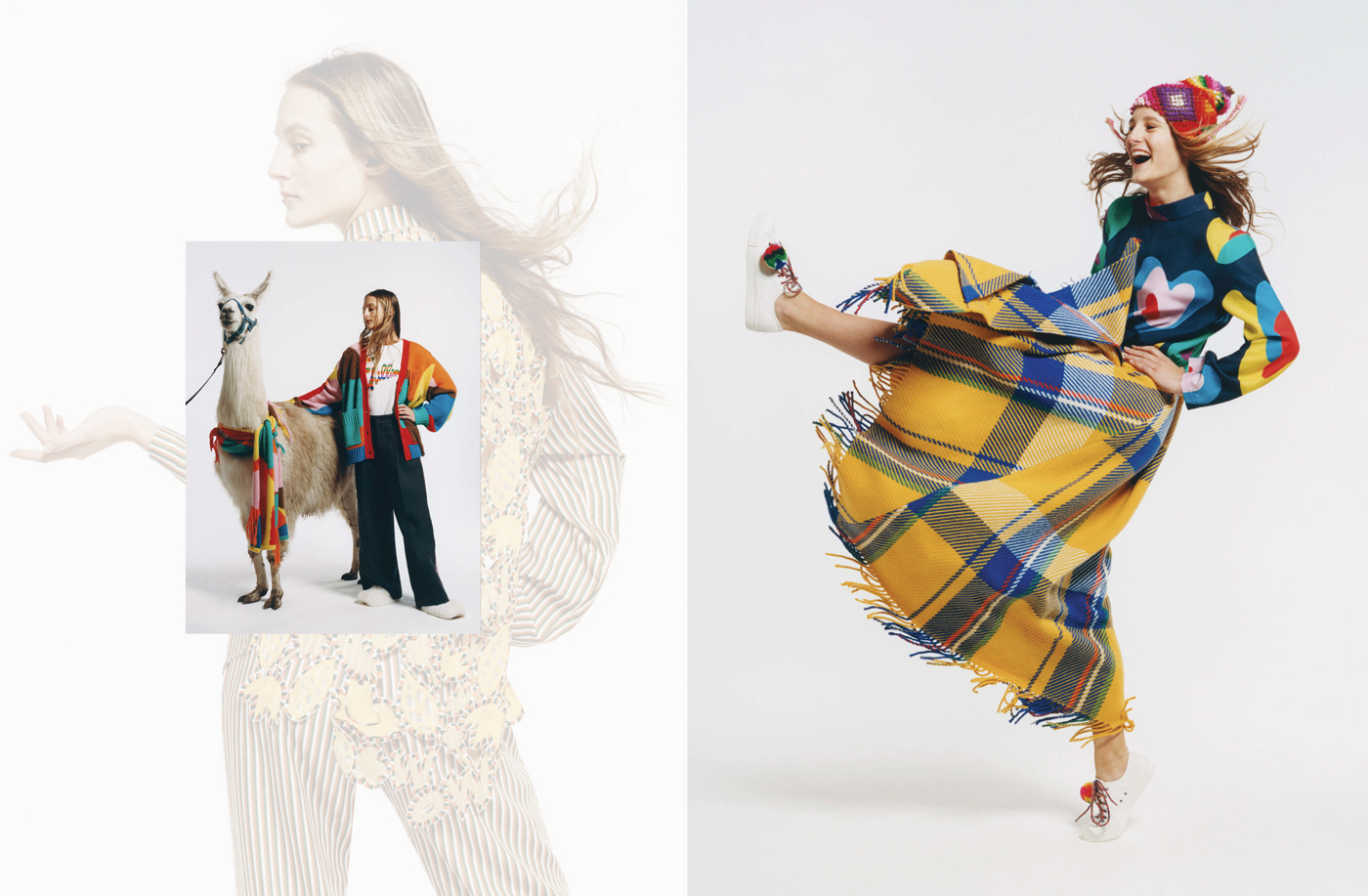 Wearing her own as-of-yet-unreleased coat, emblazoned with emoji as well as millennial calls to action (OMG, Laugh, Wake Up, Look, Scream) to a Christopher Kane show at London Fashion Week in 2015, Mikati was spotted by Zerina Akers, a stylist for HRH Beyoncé. One thing led quickly to another, and the next thing Mikati knew Beyoncé was snapped in New York wearing the coat. "I couldn't believe it," Mikati says, as though she's spilling an especially juicy bit of gossip. "I thought it must be a mistake."
The coat sold out almost instantly, and the Paris boutique Colette, which The Guardian once dubbed 'the trendiest boutique in the world' (though it closed up shop at the end of 2017, causing quite an uproar) bought her second collection, S/S 2016. Mikati still feels incredulous: "it's amazing how one person wearing your clothes can change everything."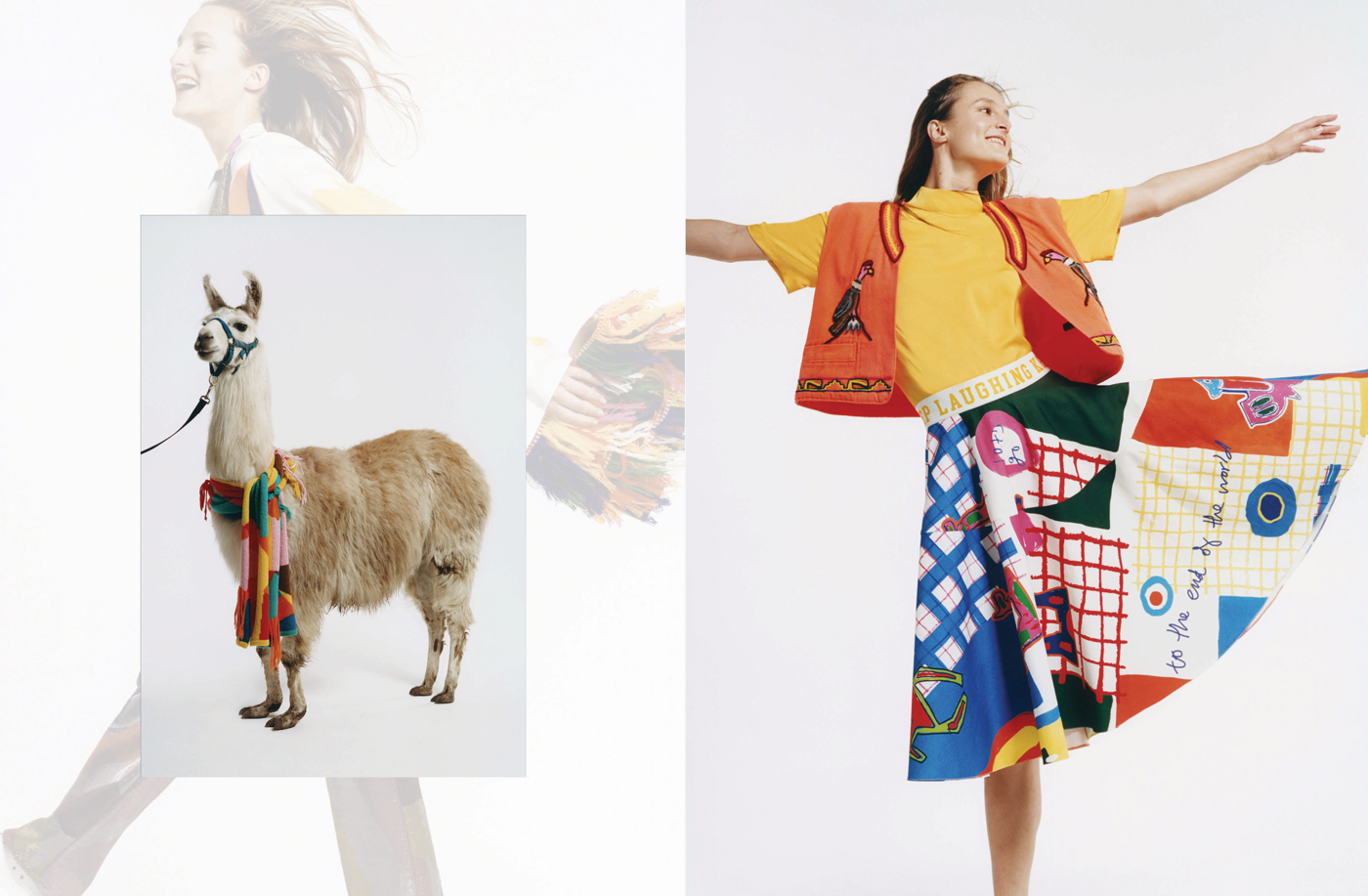 From her earliest collections to her most recent, the whimsical optimism so palpable in her voice shines through. "There's always the same element of bright colour, as well as a happy, positive energy," she says. Pieces from her latest collection, merrily striped separates, coats festooned in doodles, and one especially memorable loud yellow neo-tartan moment, were inspired by a children's book she was reading to her son. "The beginning of the book (The Princess and the Frog) was so depressing! I thought, why not create my own fairy tale that starts and finishes well? There's too much drama in the world today. I needed to create my own fairy tale."
Mikati left Lebanon at the age of six, and spent her formative years in Paris (including fashion school at ESMOD), and now counts London as her home. But the cultural influence of Lebanon stays with her, personally and in her work. For one thing, "Sundays are family days, always," she says; for another, she cites her country of origin as the influence that brings so many colours to her collections. "All my blues are inspired by the sea, which you can almost always see from Beirut. I always have a few shades of blue in my collection. And yellow, my favourite colour, always comes back too. I think it's subconsciously inspired by Lebanon, too."
From Beirut to Beyoncé: Mikati's fashion fairy tale is certainly one that seems destined for a happy ending.