April 8, 2017 admin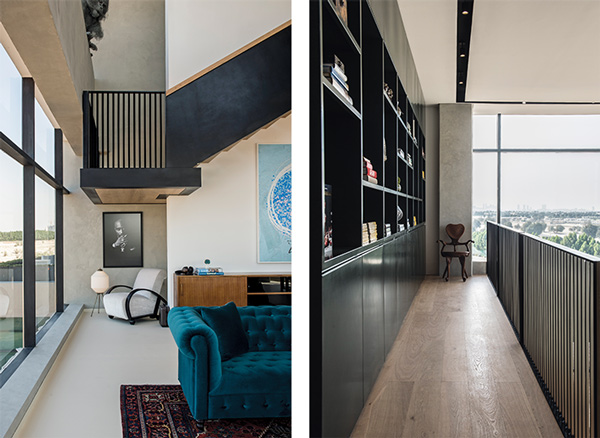 Koa Canvas is not like your other residential projects in Dubai. With 43 different floor plans for the 70 apartments, it heralds a new approach to community building, one in which individuality and identity are front and centre.
What the 30-somethings of today are looking for in a place to call home is very different from what attracted their parents, or even older siblings to a property investment. In fact, the way millennials approach anything – jobs, relationships, finance – represents a seismic shift from their predecessors.
Yet, in a crowd of cookie-cutter real estate developments unanimously characterised by the sheer lack of character, only a handful of developers are tuning in. Enter Dubai's Koa Canvas, a mixed-used development off Sheikh Mohammed bin Zayed Road consisting of 70 studio, one-, two- and three-bedroom apartments, set on a large plot in Mohammed Bin Rashid City. Priced within an approachable range (between 1,000 to 1,200 AED per square foot, or around 11,000 USD per sqm), the development remains contextually relevant as it aspires to resonate with today's consumers. "We are bringing a cultural and creative shift to the way we live and work," explains Mohammed Zaal, the founder and CEO of Koa, who was formerly the chief executive of Dubai's Al Barari property development.
"Koa is an aspirational brand that seeks to raise the bar in the region on what urban developments should stand for," says Zaal. "We see the residents of Koa Canvas sharing a common outlook in their focus on individuality and substance in the places they live and work." This is Koa's first project, and a definitive statement for the developer.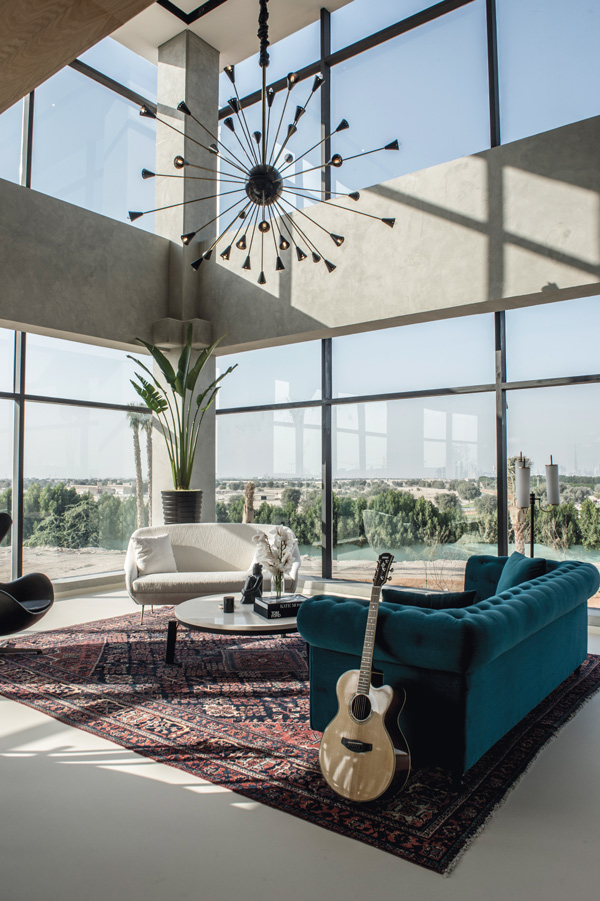 Established with young professionals, creatives, new families and first homebuyers in mind, Koa approached the project with a very distinct eye for design and aesthetic, so partnering with the right design team was critical. Zaal's choice of Tarik Al Zaharna, founder and CEO of T.ZED Architects, a progressive locally based award-winning design studio, underscores his commitment to catering to a new generation of realty investors and homemakers.
Set within 20,000 square metres of indigenous landscaped greens, Koa Canvas seamlessly merges old with new. "The opportunity to intervene architecturally within an existing raw concrete structure while designing two new adjacent buildings allowed us to investigate how a sensible, seamless and successful conversation between the past and future could be established," explains Al Zaharna of his approach. "Appreciating Zaal's vision, the overall leitmotif was to leverage the context of the site to create a balance between a more traditional culture that was dictated by an existing framework in need of new life, while anticipating the needs of evolving social customs of our times."
Designed for a generation that values individuality, the 43 custom floor plans are well formulated for diverse spatial arrangements, allowing each of the 70 residences to become a canvas for personal narratives and for unique interpretations to emerge. The overall choice of colours and textures is born out of the nature of the site, and is continued in the natural stone, raw timber and metal applications used throughout the exteriors and interiors. Double aspect volumes, seamless floor-to-ceiling windows and an emphasis on natural light aim to create a sense of sanctuary, making the property an extremely attractive proposition to a generation that aspires as much for tranquillity as it does to be at the heart of the action.