August 2, 2013 Warren Singh-Bartlett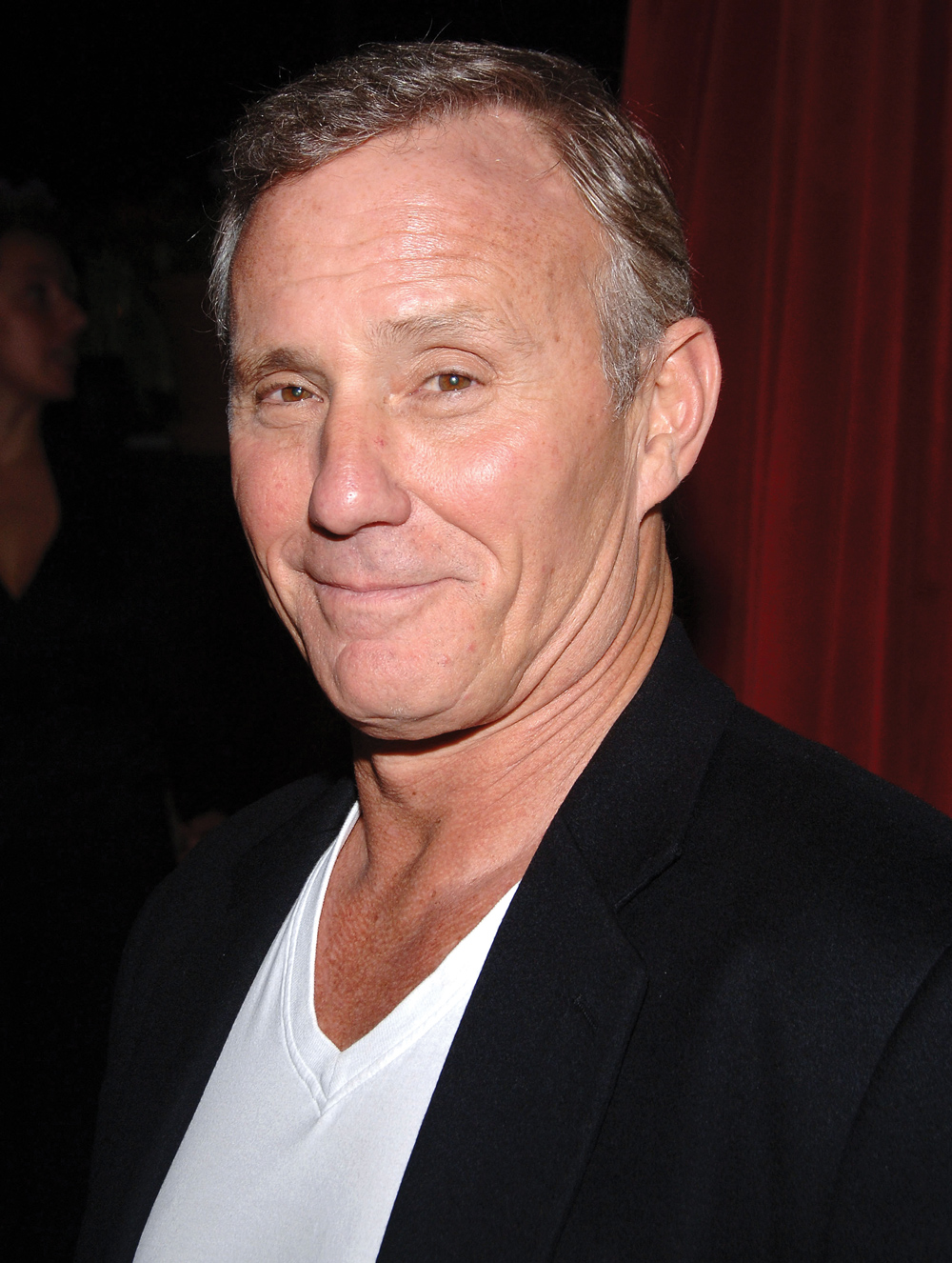 Inventor of the boutique hotel concept, Ian Schrager saw the future of the hotel industry before it came. Now, he goes even further by turning the concept on its head, redefining the notion of a boutique experience as being a matter of size.
Miami. June 10. Monday. A rumpled visionary, casually dressed in black t-shirt and blue jeans, white socks riding low around his ankles, addresses a hall full of rapt pioneers.
As statements go, this one's pregnant, purple and possibly, over-blown. But I can honestly say that having been there at the time, it's a reasonable characterisation of the afternoon Ian Schrager came to chat with the movers and shakers of the world of experiential travel.
The event was LE Miami, the first installment of what is expected to become an annual gathering of some of the most interesting people at the bleeding edge of the travel industry, organised by master networker and conference organiser extraordinaire, Serge Dive.
I won't say that Schrager walked on-stage to rock star acclaim but the audience was definitely ready to show him some love. This was, after all, the man who together with Steve Rubell, gave the world one of the most infamous nightclubs of all time (Studio 54), invented the velvet rope and coined the term 'boutique' to describe the first hotel he and Rubell opened back in 1984. That would be Morgans and its (then) innovative emphasis on high style, high jinks and high prices would change, completely, the way the world chose to stay.
"I say with modesty we invented that term," Schrager says, managing to look a tiny bit boastful whilst sounding self-effacing. "It wasn't even me, it was my partner Steve. But we lost ownership of it. It's found its way into the English language now."
The audience smiles indulgently. We are all a bit starry-eyed. It isn't every day you get to meet a revolutionary. Admittedly, I might now roll my eyes at overblown Starck (and pseudo-Starck) hotel interiors and no longer get a chill when I see 10-metre settees and three-legged chairs in the lobby – or, for that matter, 4-metre mirror coated rubber duckies by the pool – but I'm well aware that if it weren't for Schrager and Rubell, we might have never discovered that hotels could be places to play, not just places to stay.
I begin to flip through the list of Schrager hotels at which I've had the pleasure to stay. The Royalton and the Delano, St Martins Lane, the Sanderson and Gramercy Park, places that have redefined the hotel landscape, in one way or another. It is hard to believe that the simply dressed, rather unassuming man sat on stage is the mind behind them all. As I attempt to reconcile the life with the person, Schrager speaks of his exploits with gravel-voiced grace, firing off the occasional subversive round. Clearly, a lifetime in nightlife hasn't dulled his Brooklyn edge.
I SAY WITH MODESTY WE INVENTED THAT TERM," SCHRAGER SAYS, MANAGING TO LOOK A TINY BIT BOASTFUL WHILST SOUNDING SELF-EFFACING. "IT WASN'T EVEN ME, IT WAS MY PARTNER STEVE. BUT WE LOST OWNERSHIP OF IT. IT'S FOUND ITS WAY INTO THE ENGLISH LANGUAGE NOW.
"It was the Sexual Revolution," he drawls, when asked what made a lawyer decide to get into clubs before later attributing his move into hospitality to bankruptcy. "The guy we sold Studio 54 to couldn't pay his promissory note," he says wryly, to a bubble of anticipatory laughter. "So we traded him for his interest in a hotel."
His delivery is impeccable but then as Daddy Disco and Haute Hotelier, Schrager has had more interviews than I've had hot meals. This is a man who gives good sentence. After a brief jaunt through his origins in nightlife – the steamier side of which has been glorified in a number of films about the late 1970s – talk turns to how he and Rubell made hotels boutique.
"Basically, we were coming from New York, where fashion is a major industry," Schrager explains. "If all the other hotels were trying to be all things to all people, like a department store, we were trying to take a very narrow, focussed, singular look. We weren't trying to be all things to all people so we weren't afraid of alienating them."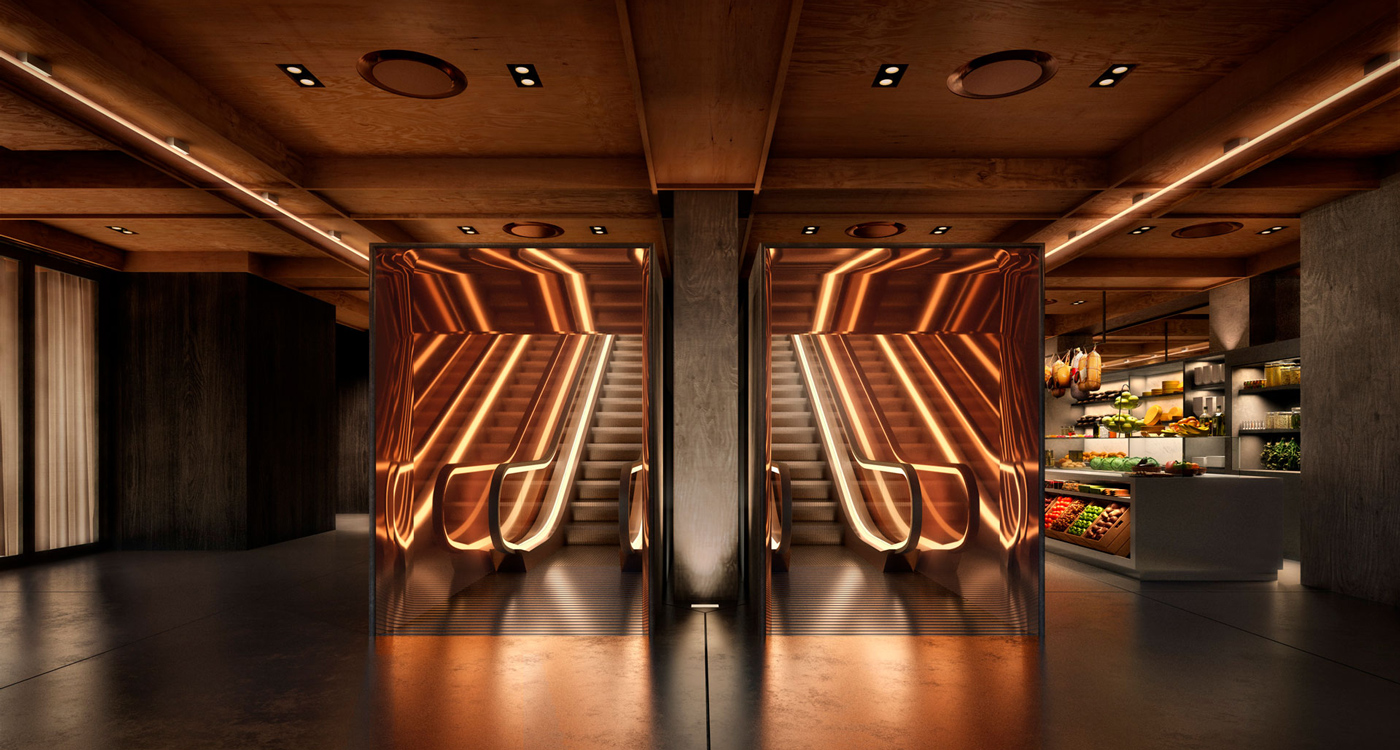 At first, though, alienate is precisely what Morgans did. The hotel was so different, that some people wondered whether Schrager knew the difference between a hotel and a nightclub. It didn't help that service was atrocious.
"We didn't set out to have bad service. Obviously," he says, to more titters. "We weren't being arrogant, it's just that our priority was to do the coolest place in town."
"Believe me," he adds with just the right hint of chagrin, "it would kill me when people said the service wasn't good but we didn't prioritise it enough. We wanted to highlight the good-looking people we had working for us. Well, try having a really good-looking waiter who doesn't know how to serve a glass of water. It doesn't work."
What Morgans did have, and in spades, was experience. Andrée Putman's interiors immediately seduced New York's beautiful people. Chaotic and unpretentious, at least in the old school terms, this was a hotel with attitude, a perfect expression of early 1980s ebullience.
It would have been understandable then, if when thinking about his second hotel, the Royalton, Schrager used a similar formula. Instead, he created the Morgans' antithesis, bringing in Philippe Starck, to create a hotel that was all about lobby life, especially after dark.
And so a pattern was set. Rather than produce of series of sexy copies, Schrager opened a series of unique hotels that nevertheless, were obviously his. If they had one thing in common, apart from the use of design to create atmosphere, it was their size. Generally speaking, they were small to middle-range. To the wider world, it was precisely this aspect of his hotels, their size, that became associated with the term 'boutique'.
"For me," Schrager says, casually tossing a bombshell, "boutique had nothing to do with size because I really consider a company like Apple to be boutique."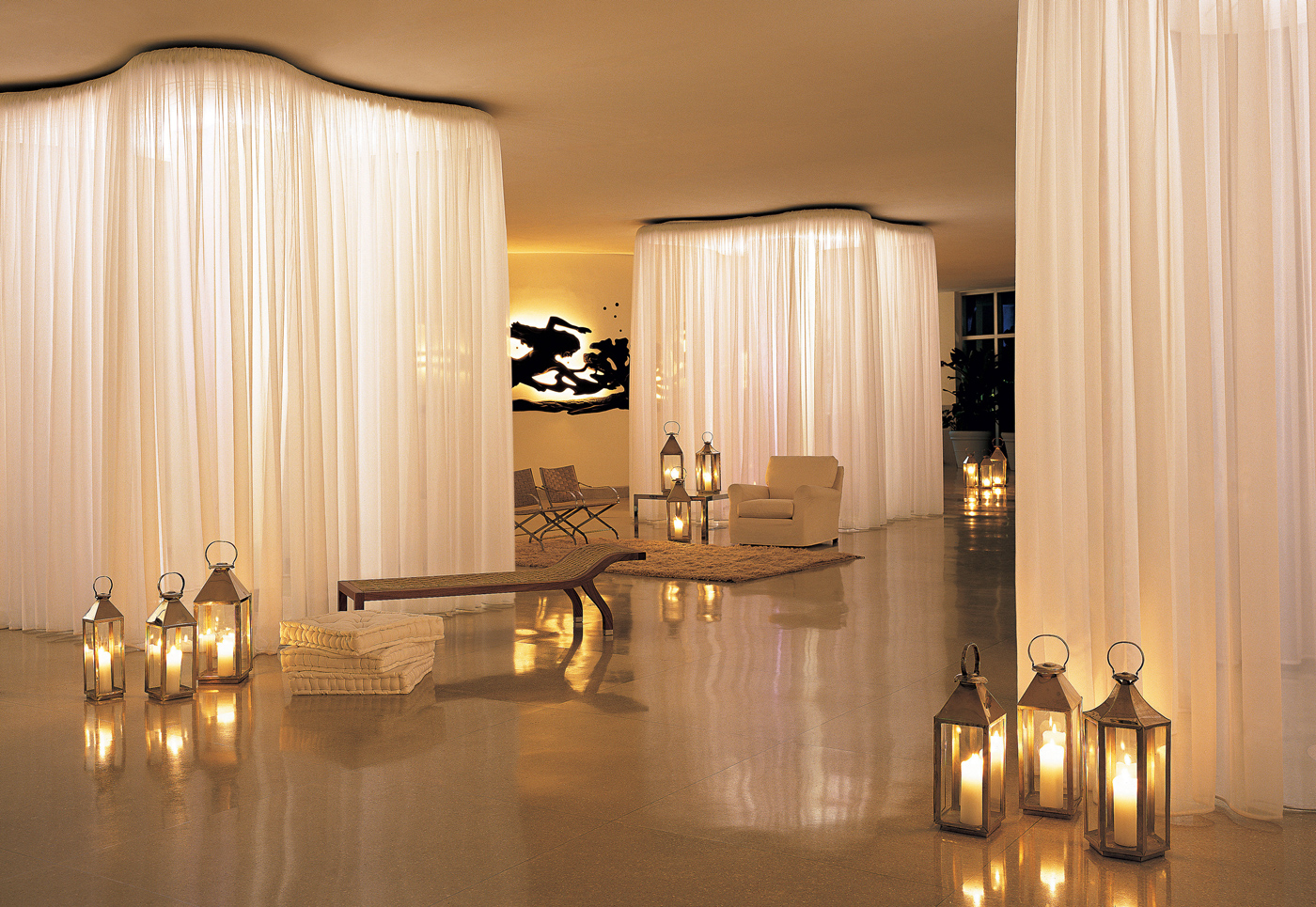 "Look how many products Apple sells. It doesn't appeal to everybody. But the people who do get it, all walks and ages, are willing to pay a real premium to participate in their unique experience. This is same thing with boutique hotels. It's not about size. It's about ethos and the visceral connection you make with them. We're trying to do a 2,000-room hotel in New York and it would be a boutique." [It ended up being a 367-room hotel by the name of PUBLIC, at 215 Chrystie Street in the Bowery district, and the idea behind it was "luxury for all," charging an inexpensive rate for quality and service.]
Of course, his statement is met by more than a few gasps. LE Miami's eyebrows are definitely raised.
"And it would appeal to the same people who stay in a 60-room hotel because it will be very narrowly focussed. I can do [boutique] for a million people," he continues, oblivious to the rising tide of whispers. "I like doing bigger hotels. It takes the same amount of time to do a 2,000-room as it takes to do a 20-room."
And then the punch line. "And you make more money, by the way."
Having been treated to tales of Schrager's latest ventures, including a joint venture with that famous purveyor of individuality, the Marriott, with whom he is creating a new chain called EDITION, the second of which (after Waikiki, Hawaii) rolls out this autumn in London, we probably shouldn't be surprised. But the idea breaks as iconoclasm. A 2,000-room boutique? Mass-produced boutique hotels? What will he suggest next? Individualised experience at McDonald's?
Looking around, I notice that more than a few heads are shaking. I wonder then whether Mr. Magic has lost his touch. Has Schrager's inner businessman finally bested his bohemian? Or can it be that the nimble operator, once again, is simply ahead of the crowd?
"To me, the idea of doing something on a really big scale is interesting. I think everybody misunderstood how deep the boutique market is. Everybody craves an elevated experience. Everybody craves something that's visually stimulating. Boutique is not just for people who wear black and live in SoHo."