December 31, 2017 Nadia Michel
Launched seven years ago by French designer Alexandre Matiussi, Ami is suddenly everywhere you look. From Bergdof Goodman to Mr. Porter, on the cover of American GQ – as worn by Stranger Things' Joe Keery, and on Jay-Z and Beyoncé in between, the French label is spreading like wildfire.
"It's a story I started to write seven years ago and every collection is like a new chapter," Matiussi says during an interview at his Paris headquarters. For Winter and Pre-Fall 17, the brand is serving up more of its great top-notch basics and accessories for the modern, casual guy with a head on his shoulders. "We are way less expensive than luxury brands but we have the same level of fabrication. These days consumers are educated and you can't lie to them," he points out.
Matiussi, who previously worked at Givenchy and Marc Jacobs, emphasises quality when it comes to his classic menswear staples, which he then infuses with his inimitable style. "It's like a chef. You can ask ten people to make a classic scrambled eggs and each dish will look different. It's the same in fashion."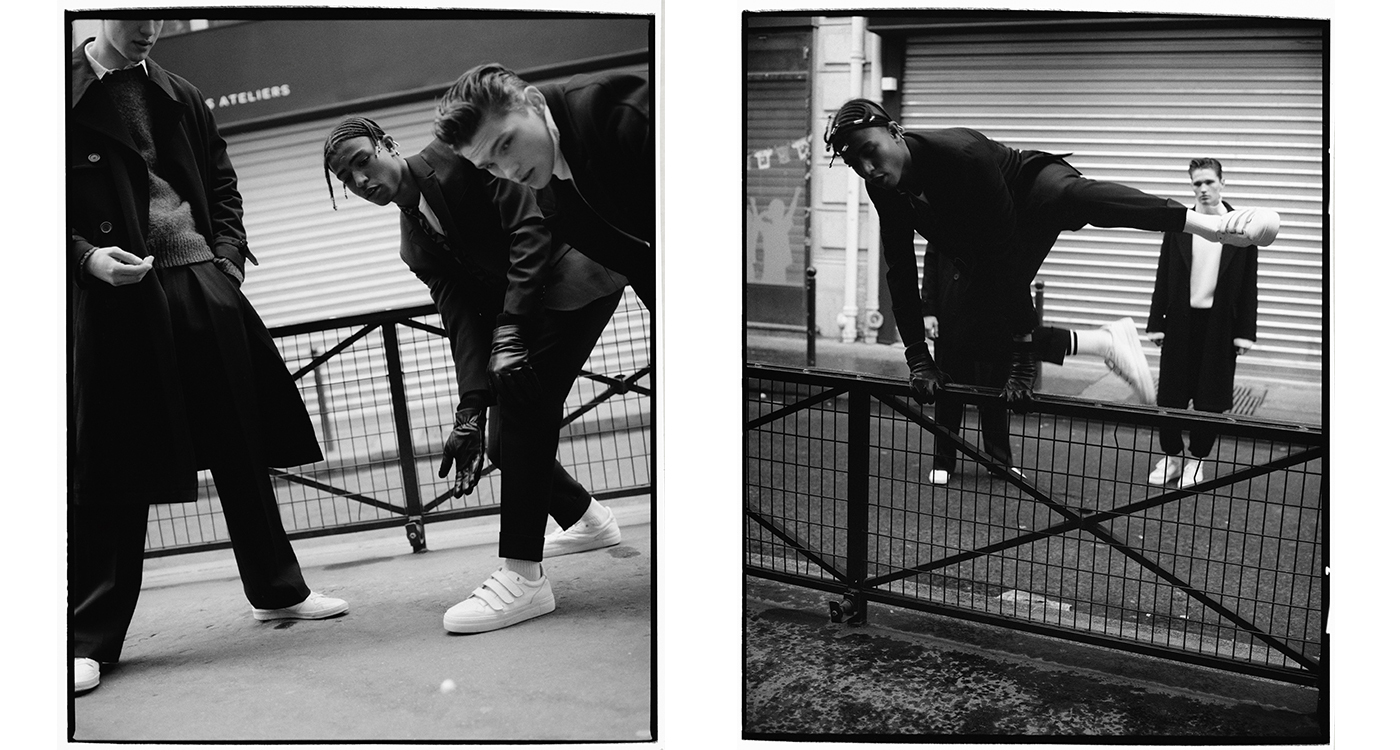 The chef, in this case, knows exactly what his customers want, and he doesn't make pretences about his products, which are not meant to be fancy feasts but rather hardy – though elevated – staples like wide-leg cargos, excellent knitwear and unfussy formal tailoring. In fact, his whole attitude to fashion is rather off-the-cuff.
"I always say I don't make fashion my top priority in life. I have my friends, my flat, I love to take vacations and have dinners with friends on the weekends. And when you have a little bit of money at the end of the month, you can buy something like clothes or shoes. I'm not sure there are millions of people who can buy couture all the time," he reflects. "Being accessible is my biggest success."
The French designer takes great pride in seeing people on the street wearing his clothes, and he asserts that his clientele ranges widely in age from kids on the street wearing his sweatshirts and sneakers to his own father. Yes, it seems everyone appreciates a fresh looking classic, courtesy of detailing like a dropped crotch here or a cocooning cut there. Or perhaps it's all about the house's beloved carrot-fit trousers. Either way, breakfast is served.