December 18, 2019 Nadia Michel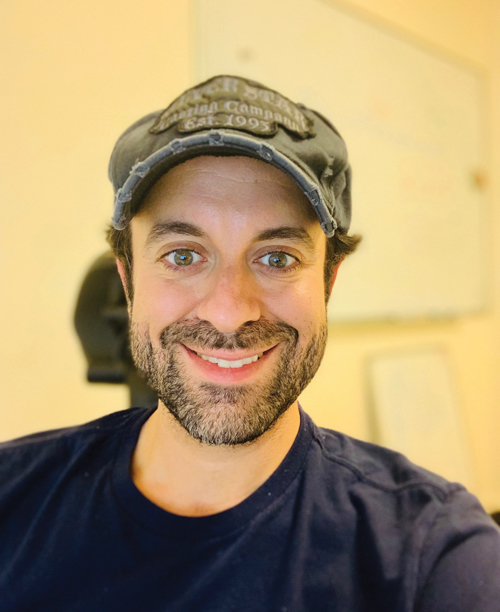 It's a feel-good story with lots of happy endings. Toters has gone from startup app to thriving business in a couple of years, and it's a stellar example of how hard work and great tech are more important than an original idea.
Everyone has a great idea at some point or another in their quest to leave a mark in this world. But few take that idea and execute it, and fewer still turn inspiration into tangible success. But that's exactly what Tamim Khalfa and Nael Halwani did with Toters, an online marketplace launched in 2017 that connects merchants with customers.
The Lebanese co-founders came up with a relatively simple business model. "We saw a need for creating a digital interface for ordering groceries and daily needs seamlessly instead of having to use a phone and rely on the operator's knowledge of their store inventory," explains Khalfa, who is now CEO. "We evolved the idea to focus on restaurants as well since we found that customers were looking for reliable restaurant delivery despite the widespread availability of delivery services in Lebanon."
The partners started out small, perfecting the technology and reaching out to their first merchants, a quaint Italian restaurant called Tavolina and a popular neighbourhood burger joint, Frosty Palace. "Nael and I used money we had saved up to build the first version of the platform. We then received money from our first investor who is a friend. We continued getting support from friends and family during the first year and raised VC funding in late 2018," recalls Khalfa, whose background includes a degree in Electrical Engineering and an MBA from Ottawa University in Canada. The co-founders met while they were both working at Oliver Wyman, a management consulting firm.
Since then, Toters has grown exponentially to include close to 100 employees working across technology, operations, marketing, business development and finance and has expanded into Iraq and Saudi Arabia, delivering everything from gourmet meals to party supplies. "We've done a particularly a good job at prioritizing the customer needs and we took it from there. Our customers and partners were patient with us because we conducted our work with transparency and high work ethic," says Khalfa.
While there are now plenty of competitors on the delivery app playing field, including some with very deep pockets like UberEATS, Toters has plans to continue to expand into underserved markets. To maintain its edge, Toters is laser-focused on providing the best experience possible for both its partners and customers. "We work on delivering a better overall user experience, which is dependent on providing a robust, aesthetically pleasing, easy to navigate app that is packed with features on one hand, but also working on our processes, workflows and fleet engagement to ensure we're delivering quickly and on time," he says.
There's also the fact that Toters has a wider partner list that includes groceries and flowers. UberEATS, on the other hand, only delivers from restaurants. They've also created a Butler service that leverages their fleet to get you pretty much anything from anywhere, within the hour.
It's that kind of can-do attitude coupled with smart tech that makes Toters stand out. By creating an app that does it all and constantly working on QI, they're effectively dominating a wide-open space.