February 3, 2015 Nicolas Shammas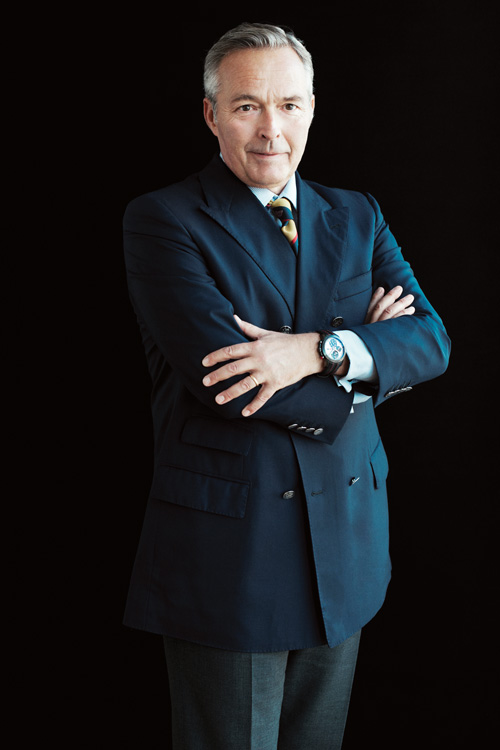 Chopard is a family-run business in the midst of a generational handover. Despite this evolutionary yet also potentially disruptive transition, things are much the same with a steadfast commitment to a long-term vision rather than short-term gains. And with sales hitting an all-time high, it goes to show how slow and steady can win the race.
The first time I met Karl-Friedrich Scheufele was at a lunch following a Chopard event in the Dubai Mall. Our conversation ranged from concours d'elegance and racing classic cars to skiing in Gstaad and the growth of the Middle Eastern luxury market. He was excellent company and I remember thinking how much of a difference it makes to have owners so directly involved in their businesses. Now almost a year later, I have come out to Geneva in order to meet Scheufele once again, this time in the more formal situation of a one-on-one interview for Bespoke.
After a brief tour of Chopard's Geneva-based facilities in which I get to see how vertically integrated the company has become – they are after all one of just a handful of companies in Switzerland that oversees every step of the watchmaking process – I am ushered upstairs to the company museum where I await Mr. Scheufele.
"We are in the process of moving the museum to a larger space within the property," says my guide from the marketing communications department. As I walk around the already-impressive displays, admiring the brand's rich history and its many fine creations, I can't help but reflect on the fact that, as much as we now associate the Scheufele family with Chopard, this was not always the case. Louis-Ulysse Chopard was the man who started it all back in 1860 and, a little over a hundred years later, it was his grandson who decided to sell the family's watchmaking practice when none of his children showed any interest in joining the fray. Nevertheless, as they say, one man's loss is another man's gain.
"My father's decision to buy Chopard was remarkably forward-thinking. The prestige of Swiss luxury watches in 1963 was nowhere near what it is today," explains Karl-Friedrich, who has just arrived and is now seated across from me, at a large, time-worn, Victorian-looking solid wood table.
Almost 58 years old, the suave Karl-Friedrich comes across as a well-bred and correct man who chooses his words appropriately – regardless of whether they're in English, French or German. "My first language was German but I went to an international school and have been living in [French-speaking] Geneva since I was a teenager. Nowadays I speak all three languages on a daily basis."
The Scheufeles, you see, are actually German watchmakers, who originate from Pforzheim. But in 1963, Karl-Friedrich's father, Karl Scheufele III, managed to acquire the Swiss company, Chopard. He merged it with his own business and moved to Geneva. In the 51 years since, he and his next of kin have not just managed this investment, they've turned it into a thriving business. Indeed last year, Chopard came achingly close to breaching the 1 billion USD annual sales mark.
MY FATHER'S DECISION TO BUY CHOPARD WAS REMARKABLY FORWARD-THINKING. THE PRESTIGE OF SWISS LUXURY WATCHES WAS NOT WHAT IT IS TODAY.
Sure, adding a jewellery line to the business has strengthened this venerable watch brand but it doesn't take away from the sterling work the Scheufeles have done in turning around the fortunes of this once-struggling company. "Jewellery is very important because it gives people two reasons to come into any one of our hundred or more worldwide boutiques," admits Karl-Friedrich. "But did you know that there wasn't a single piece of jewellery at Chopard until 1985? That's when we launched the Happy Diamonds jewellery collection. This evolved into a few pieces of jewellery and then a small collection, before it actually became a fundamental part of the business."
Caroline, Karl-Friedrich's younger sister – who we previously interviewed in issue 40 – manages the jewellery side of the business, while Karl-Friedrich presides over the watches and factory operations. Interestingly, the two sides of Chopard are fairly equal in output, with 80,000 watches and 70,000 pieces of jewellery produced each year. And overseeing it all, the figurehead of the company remains Karl Scheufele III who, as chairman, is active in day to day operations, along with his wife Karin.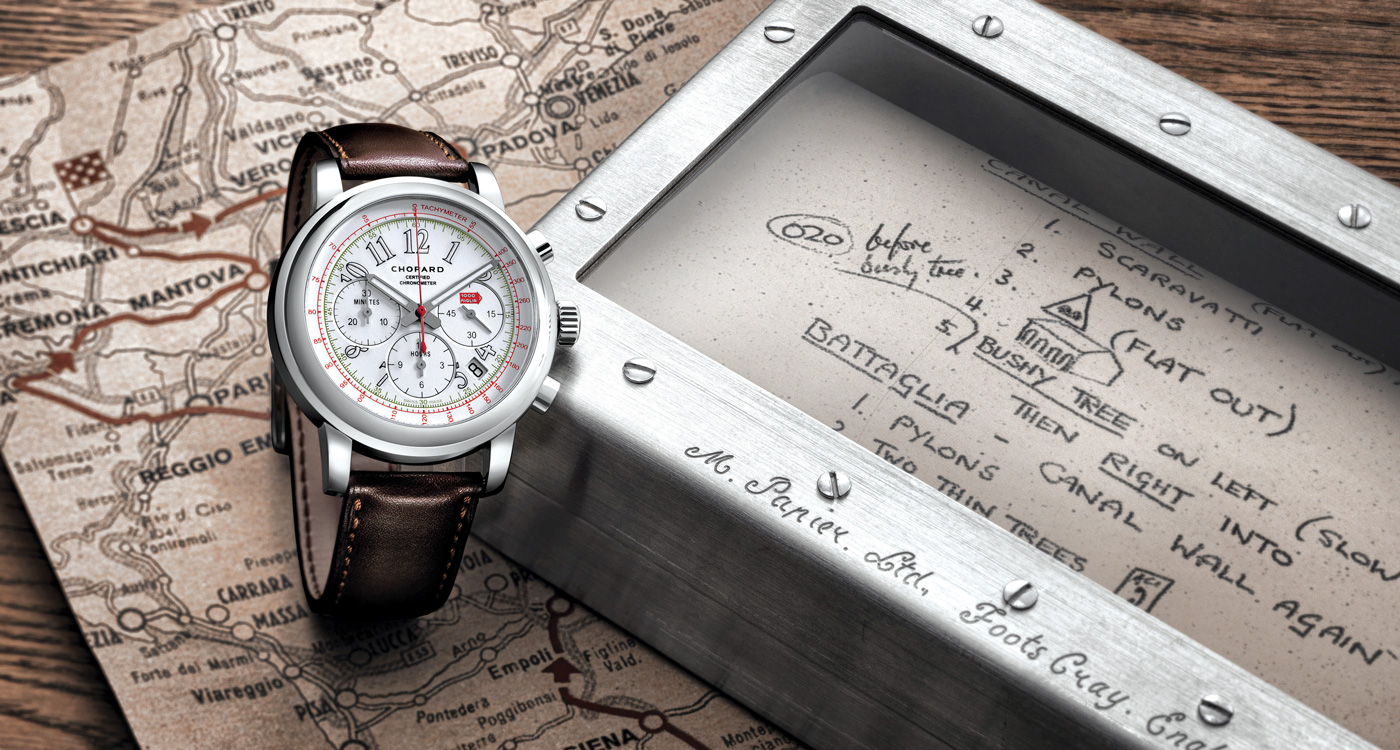 Yet, Chopard is an independent family entity in a world dominated by four huge groups: Swatch Group, Richemont, LVMH and Kering. And as such, I ask Karl-Friedrich about how successful they have been in weaning off ETA supplies, given Swatch Group's well-publicised and industry-changing decision to cease selling watch parts to any other company as of December 31st, 2019. "Ironically, we had our own watch movement assembly until the 1980s, when we closed it down. But in 1996, decided to start again with Manufacture Chopard in Fleurier. It took a tremendous effort as it had to be done from scratch but the result is that we're now able to meet about 20 per cent of our mechanical needs, and this will rise to about 50 per cent within the next four years." It turns out that, of the numerous watches Chopard produces each year, only half are mechanical, the rest are quartz. The advantage of this is that when it comes to electronic oscillators, there are enough global quartz suppliers that there shouldn't ever be an issue with the supply of parts.
"Sure, we are up against giants. But if I had to point to a single element that makes Chopard utterly unique, I would say it is this independence. It's what allows us the flexibility to freely design in many different fields. We don't have to be known for one particular thing. Chopard is not a men's brand, nor is it a woman's brand. It doesn't just make sports watches or classic watches, fine jewellery or high jewellery. Our aim is to be the best in all these worlds. I'll give you an example, of the 100 or so tourbillon watches on the market today, only two or three are chronometer-certified and ours is one of those. More than that though, this watch, namely the L.U.C. Triple Certification Tourbillon, is the world's first timepiece to simultaneously bear the COSC [Contrôle Officiel Suisse des Chronomètres] and Fleurier Quality Foundation certifications as well as the Poinçon de Genève quality hallmark, all of which guarantee an extraordinary level of performance, its prestigious origin and the highest standards of craftsmanship, respectively. In essence, if Chopard does something, we do it to the best of our abilities."
Given the fundamental family aspect of the business and the issues the previous owners had had in finding a suitable successor at the end of their tenure, I ask Karl-Friedrich if there was pressure for him to join Chopard but he says that neither he, nor his sister, were coerced into working there. As a boy, he was very much interested in jewellery, as well as design and art. Later, he became interested in travelling the world and he remembers his first visit to our region. "I must have been about 16, and I joined my father on a visit to Kuwait. Even today, over forty years later, we are still with the same partners there, just as we are in each of the countries in the Middle East. They're all family-owned businesses like our own, they value the relationship we have with them and they're doing all the right things – the Middle East has actually been our fastest growing market for the last few years."
Personal involvement backed by a vested interest seems to be a calling card for Chopard, and that's apparent even in the commercial sponsorships the company gets involved with. Take the Mille Miglia, for instance – a legendary road race, held from 1927 until 1957 and reborn as a regularity race for vintage cars in 1977. Chopard became its exclusive long-term sponsor in 1988, and this has helped inspire a whole new line of watches for the brand, and bring global awareness to the rally. "Chopard's association with classic cars was a result of a personal passion of mine and not some opportunistic endeavour," Karl-Friedrich says, apparently keen to stress this point.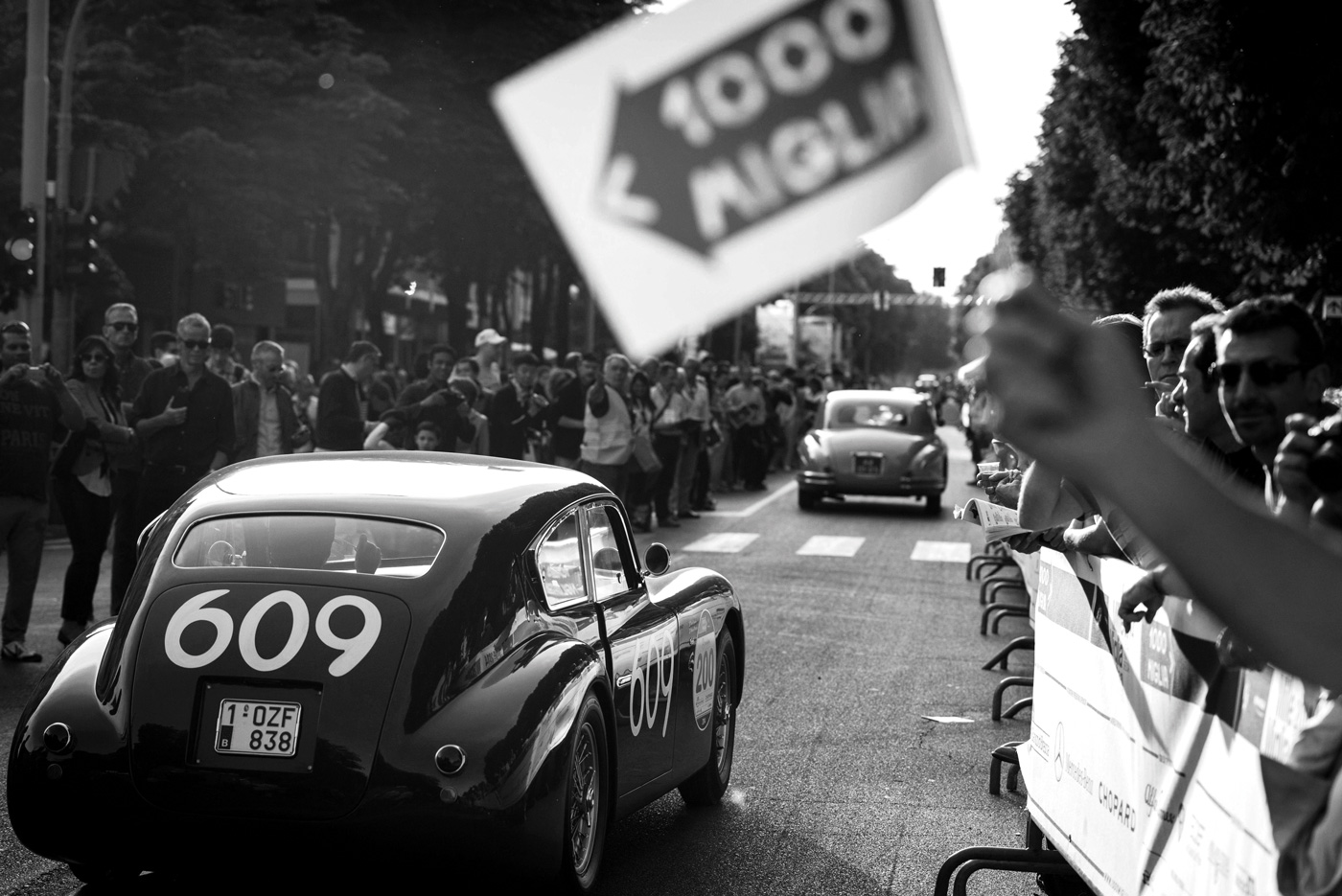 While that may be true, such partnerships also have invaluable marketing benefits. "Perhaps. But it wasn't so strategic. The whole thing started because in 1987, I was a 29-year-old young man, curious to be a spectator to the race. I rented a car and headed out to Italy. I managed to follow some of it but then got terribly lost in Rome. Even so, I was totally smitten and I realised what a great opportunity it could be to naturally combine classic racing with watches."
Chopard and the Mille Miglia have been intertwined ever since. The brand sponsors the race, designs a new watch in time for each year's event and even offers a personally engraved model to every one of the race's participants. Adding to that, Karl-Friedrich also personally races the rally every year, usually alongside his good friend, former Formula One and Le Mans race winner, Jacky Ickx. They've never managed to win but that hasn't hampered their enthusiasm one bit. "We've learnt to enjoy the experience and not check our chronometers. Honestly, unless you're practising every other weekend, you don't stand a chance."
It has proven to be a very successful formula for both parties and keen to follow suit, Caroline Scheufele saw fit to marry Chopard jewellery to the Festival de Cannes, also getting personally involved in each and every year's film festival. Likewise, Karl-Friedrich has added another feather to his plume in sponsoring the Grand Prix de Monaco Historique, although he leaves the racing exclusively to Ickx on that one. "Jacky actually forbids me to race there, as he says it's way too risky. It is after all the most dangerous track in the world – there's no room for error."
As my time with Karl-Friedrich comes to an end, I ask him what we should expect in brand's next chapter. "Personally I do not think in terms of volumes or sales. My belief is that Chopard stands for great design, authentic products and outstanding quality. And what is more important than anything else is continuity." In racing terms, Karl-Friedrich Scheufele thinks it best to avoid the temptation to charge ahead. Instead he counsels navigating wisely, with your rear-view mirror firmly in sight. That way, you'll get to where you need, and all in good time.