April 6, 2014 Kevin Hackett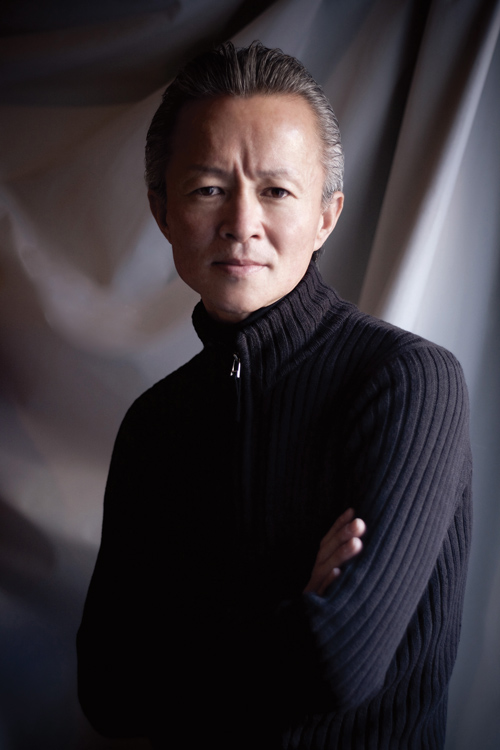 Many of us are passionate about things. Machines, electronics, mechanical and material things. Things that make our lives easier. Or more exciting. Cars, planes, computers, dishwashers, hairdryers, even high-heeled shoes; somewhere there's someone with a passion for almost anything you could think of. But no matter the fervour with which we indulge in our personal interests, not many of us take to building the things that inspire us. Most people leave that to the designers, the engineers and scientists who know what they're doing. But then again, Chicara Nagata is not like most people.
He likes motorcycles. He likes them so much that he builds them. Nagata's motorcycles are absolutely unique; artisanal creations that defy logic (and belief) in a world that has seen it all and become resigned to the androgyny of safe design. Maybe it's because Nagata has no professional training as a bike maker. Maybe it's because he rarely, if ever, designs using computers, paper or pen – preferring to keep an idea in his mind until it's honed to perfection as a physical entity. Maybe it's because he's a bona fide genius. Either way, I was thrilled when he decided to open up and talk to me.
Nagata lives and works in Saga Prefecture in southern Japan. By day, he's a graphic designer. This is the job that pays the bills. By night though, Nagata's imagination is free to soar. But what was it that compelled him to design and build his first bike? "I wanted to ride a bike that was the only one of its kind in the world," he tells me. "Everything about it was difficult, as I had no experience in building bikes when I started. It took me three years to finish the first one. I'm a self-taught artisan, every step of construction was and is, a fresh experience for me."
Bear that in mind as you look at his creations. No training. No background in engineering, welding or anything mechanical. Just a deep, burning desire to build something unique and perfectly crafted. It barely seems possible. But then, as I've already said, Nagata is not like you. Or me. I ask him if he ever involves anyone else in his builds, especially now that he's become more accomplished.
"When I started, I did everything by myself," he says. "In recent years, the rebuilding of the engines has been done by specialists, not me. When I build a bike now, it takes about 12 months and when I'm working on one of these projects I don't do any graphic design. I just dedicate myself to creating the bike."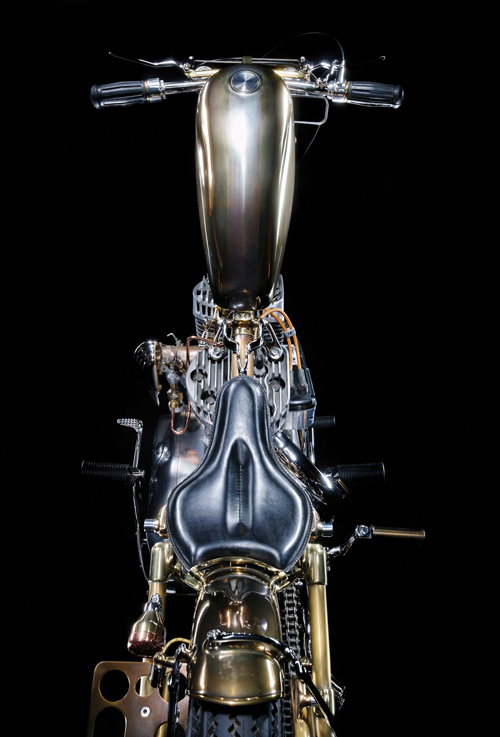 Nagata says that he's pretty keen on cars too but as with motorcycles, there are no particular manufacturers or even models that he admires.
"What is important to me is my instinct, which tells me if anything is my favourite or not."
Given the beauties he builds, it would seem natural that Nagata has a huge list of clients with even larger lists of individual requirements but his process is actually much more organic. And personal. "I make what I really want to make. Basically, I do not make for particular clients although there could always be exceptions."
"First of all, I look for my favourite engines. If I can find one, I start with mounting it, designing the base of a bike, manufacturing the front forks – there are so many steps to complete, that I do myself," he says, describing his process of design and the initial steps of a build, "and since I make my bikes to run, there are usually many times that I have to make changes to the initial design that I had in my mind."
Walk into any workshop where bikes are built and you're likely to hear music in the background. Often, it helps creative types get the job done. Not Nagata. "I don't need music when designing and building bikes. My creative process is inspired by the sounds I hear in the process of forging and creating materials. I like that. When I was twelve, I started to ride bikes. I felt the wind, heard the engines. More than anything, I could go where I wanted to go, when I wanted to, at my favourite speeds. I felt so much happiness when I was on my bike."
And what Nagata likes and feels is key. Unimpressed by fame, money or even by creating a legacy, he builds bikes essentially to please himself but with such precision, dedication and elegance that he has inadvertently become that classic Japanese trope: the cult, underground designer. These days, dropping his name is one way to show that you, sir, are in the know.
One thing is nagging at me, though. Nagata has told me that he isn't inspired by any particular make or model of bike but I can't help feeling that there is something, well, Retro, about the way his bikes look. Is he inspired then by a particular time? Apparently, not.
"I live in this moment and no other moment of any other era," he replies as our interview comes to an end. "I try to create things that will be exhilarating 10 years, 100 years, 1,000 years from now."