October 27, 2018 Karim Mounib
LVMH is becoming an ever more important hotelier. Having started with just a single Cheval Blanc hotel in Courchevel, the group then expanded its Aman-esque brand with properties in Saint Barts and the Maldives before establishing a second brand – White 1921 – of glamorous but diminutive boutique hotels smack bang in the centres of Saint Tropez and Courchevel. And although LVMH has previously revealed plans to expand its Cheval Blanc portfolio with developments in Oman and Paris' La Samaritaine, we were caught off-guard when they acquired La Résidence de la Pinède in Saint Tropez two years ago.

This once discrete 36-key spot, which dates back to 1936, neither boasted the romantic charms of Château de la Messardière or the feet-up buzziness of the Byblos or Sezz. It did however boast a triple-Michelin-star restaurant and a location to die for – not just because it's on the main road 750 metres before the port, but it's still the only hotel in Saint-Tropez with feet in the water, thanks to a private beach that runs the length of the property.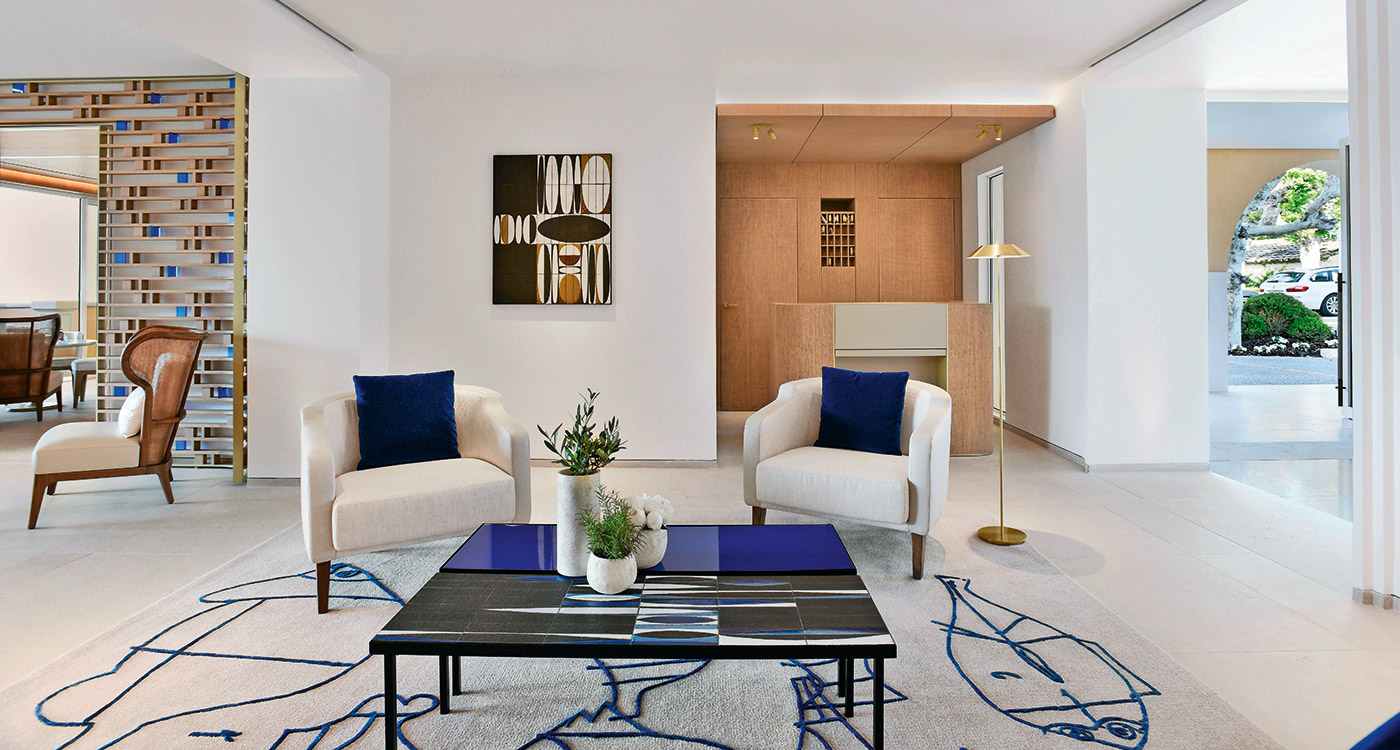 Well, after extensive renovation work over last winter, the hotel re-opened on May 17th boasting a thoroughly new and contemporary visual identity developed by Jean-Michel Wilmotte (of Hotel Lutetia fame). Changes include a new lobby, a 350sqm Guerlain spa and eight redesigned guest rooms. This multi-phase transformation will continue over the coming winter, with an eye to an eventual rebrand as Cheval Blanc. As a result, you'd best enjoy its 500 Euro rates while you still can.
what's nearby