December 19, 2022 Nicolas Shammas
When The Mercer opened in Manhattan on the corner of Prince and Mercer, 25 years ago – as the sister hotel to Hollywood's legendary Chateau Marmont – it was groundbreaking in so many ways. Not only was it the first luxury hotel to open in SoHo, it also offered a very different concept of loft living with a top-notch interior by none other than French legend, Christian Liaigre.
For a little context you must understand that SoHo (as in South of Houston) was once home to New York's bustling factories before it descended into what many referred to as "the other side of the tracks." It was a place where poor artists lurked in the shadows for fear of being evicted and where people from uptown went "slumming" Yet, now the name SoHo is used as an adjective to describe an aesthetic or a lifestyle that's both glamorous and hip thanks to its unique dash of bohemia. But, this gentrification of SoHo (from industrial wasteland to a stomping ground of the rich and fabulous) was very much aided by the establishment of the 74-room design-led Mercer.
Its unique qualities have endured ever so well, too. Liaigre, a master of interior design, introduced elegance and a sense of place to The Mercer's core features of high ceilings, oversized windows, exposed brickwork and hardwood floors. His choice of fixtures and furnishings are as stylish today as they were when the hotel first opened. So much so, in fact, that Michel Heredia, the hotel's director of sales and marketing, admits the hotel has never even needed a major renovation.
Yet, it is the service and discretion that are the hotel's most important values (and most probably why legends like Karl Lagerfeld never even considered staying anywhere else). As Heredia succinctly put it when we asked him why there wasn't even a sign saying 'The Mercer' on the façade of the building: "Because if you know, you know"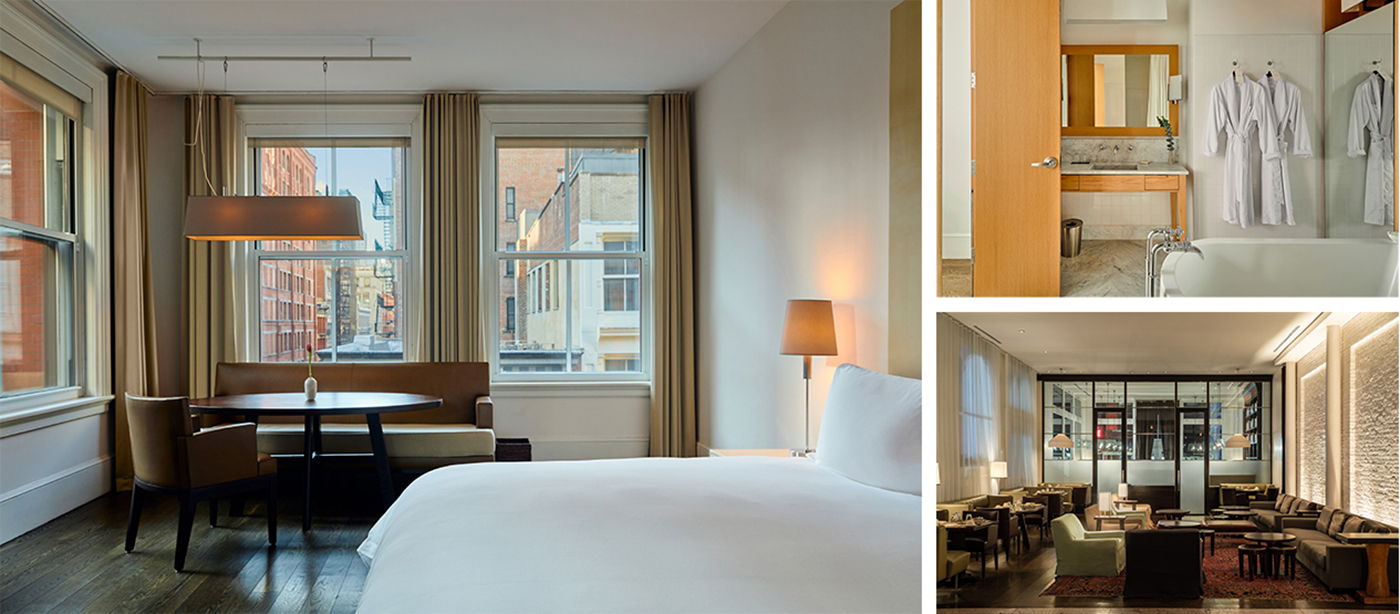 what's nearby