October 31, 2018 Nadia Michel
Inspired by Christian Dior's childhood growing up in a villa in Normandy surrounded by colourful flowers, and by the skillful seamstresses he observed there, Dior Horlogerie tells time in a most artful way.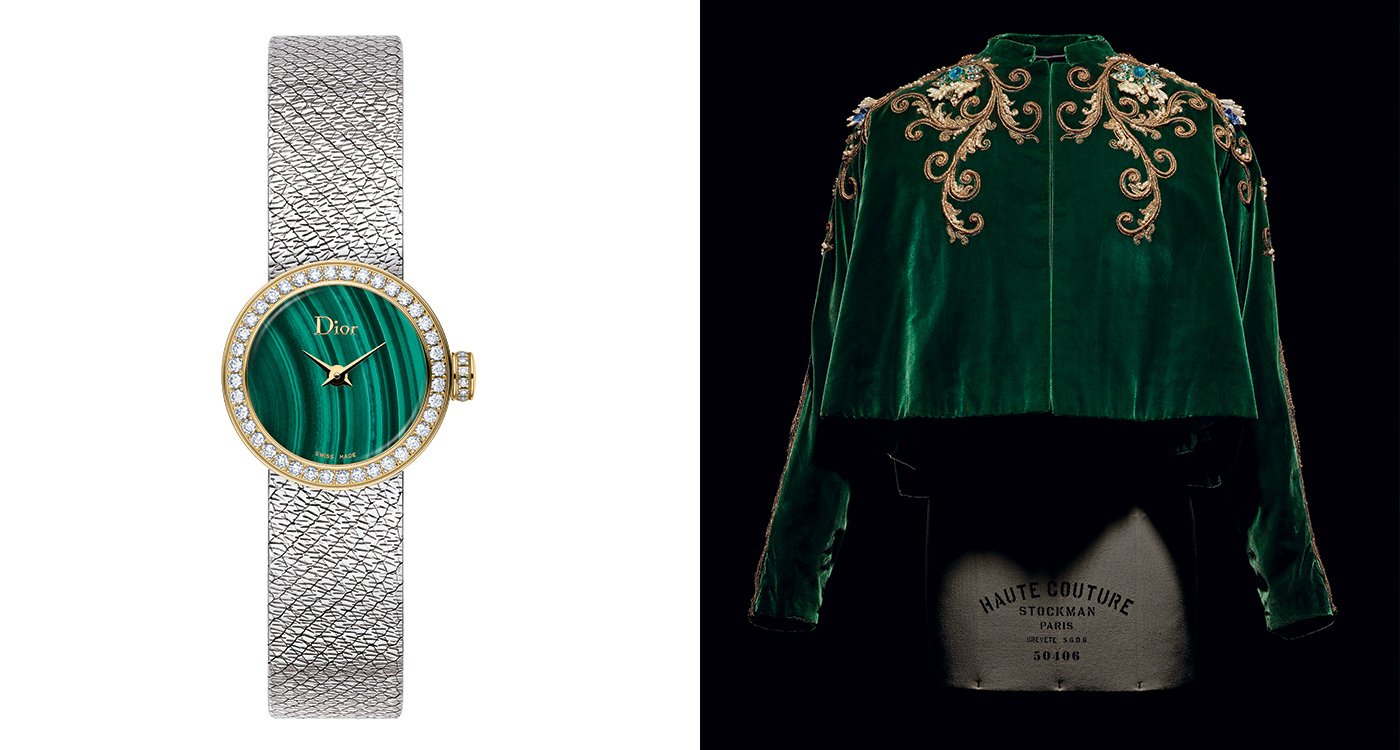 La D de Dior watch was designed by Victoire de Castellane fifteen years ago and is now revisited in malachite green, which was a colour that Christian Dior had a particular attachment to as, "it always brought luck. What's more, it's a seductive and very elegant colour."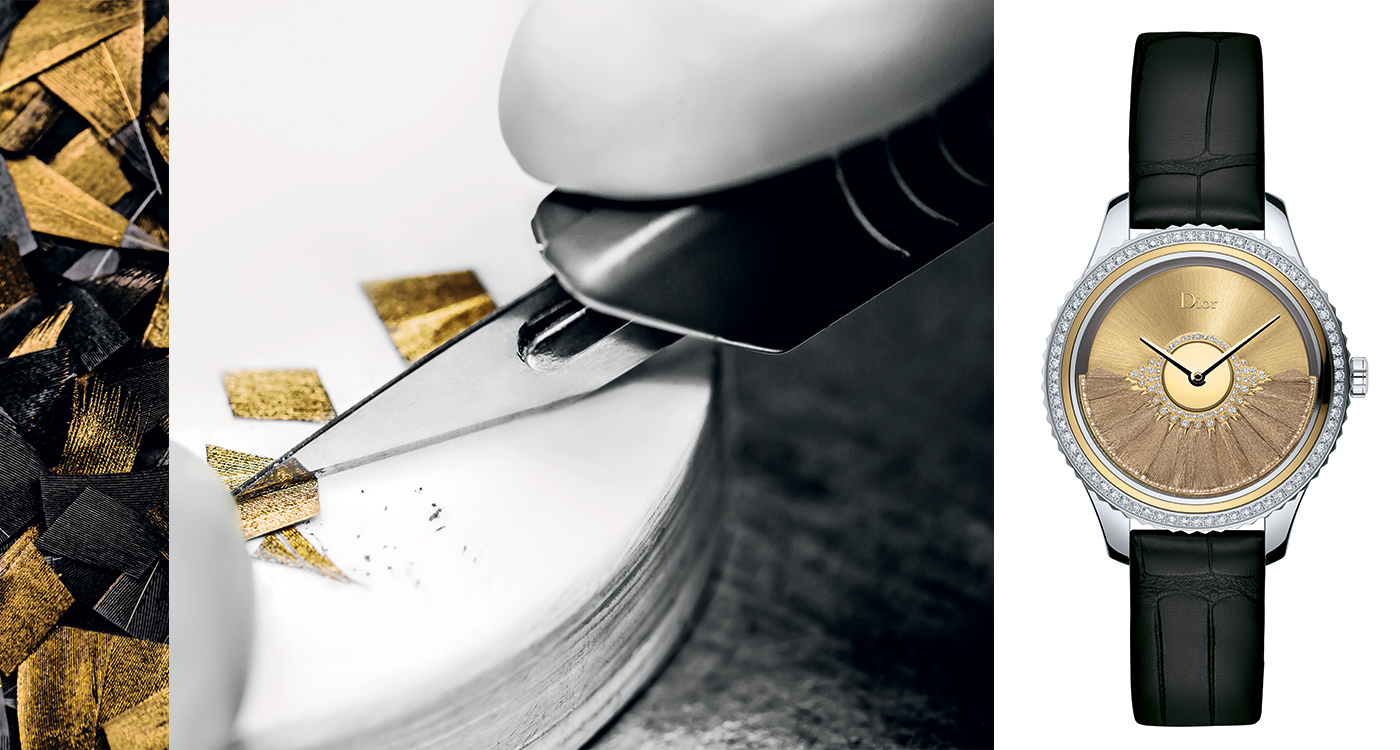 Epitomising the traditions of couture, the Dior Grand Bal Plume's cluster of feathers is entirely covered in gold, yet somehow it somehow manages to preserve all the organic softness and lightness of the natural duvet.