May 30, 2016 Warren Singh-Bartlett
Richard Mille's Concours d'Elegance may be a newcomer but it has managed do the unthinkable and attain almost equal status with the legendary events of Villa d'Este and Pebble Beach.
There it lay, casually on the table in front of me, a 139,000 USD RM 11-03 between a bottle of Evian and my bread roll. It was a fine Saturday afternoon in early September, the first day of Richard Mille's annual Concours d'Elegance weekend and after several glasses of champagne and a tour of our surroundings, the lovely 13th century Abbaye de Royaumont, we were assembled for lunch under the Gothic sandstone vaulting of the former monk's kitchen.
"Would you like to have a look?" Priscilla Besquet, PR manager for the brand in Europe, the Middle East and Africa, asked, proffering me the latest iteration of the watch originally created for Brazilian F1 racer, Felipe Masa. She must have noticed the way I'd been eyeing it. I hadn't been subtle. But then neither had the RM 11-03.
Almost 50mm in size, sapphire-panelled front and back and encased in satin-brushed Grade 5 copper-coloured titanium, the 11-03 is a statement. At a 16.5 mm thick, it's not quite Rolex Deep Sea thick, but it'd still tricky to wear beneath a shirtsleeve and in many ways, it's the chronographic equivalent of the posing pouch.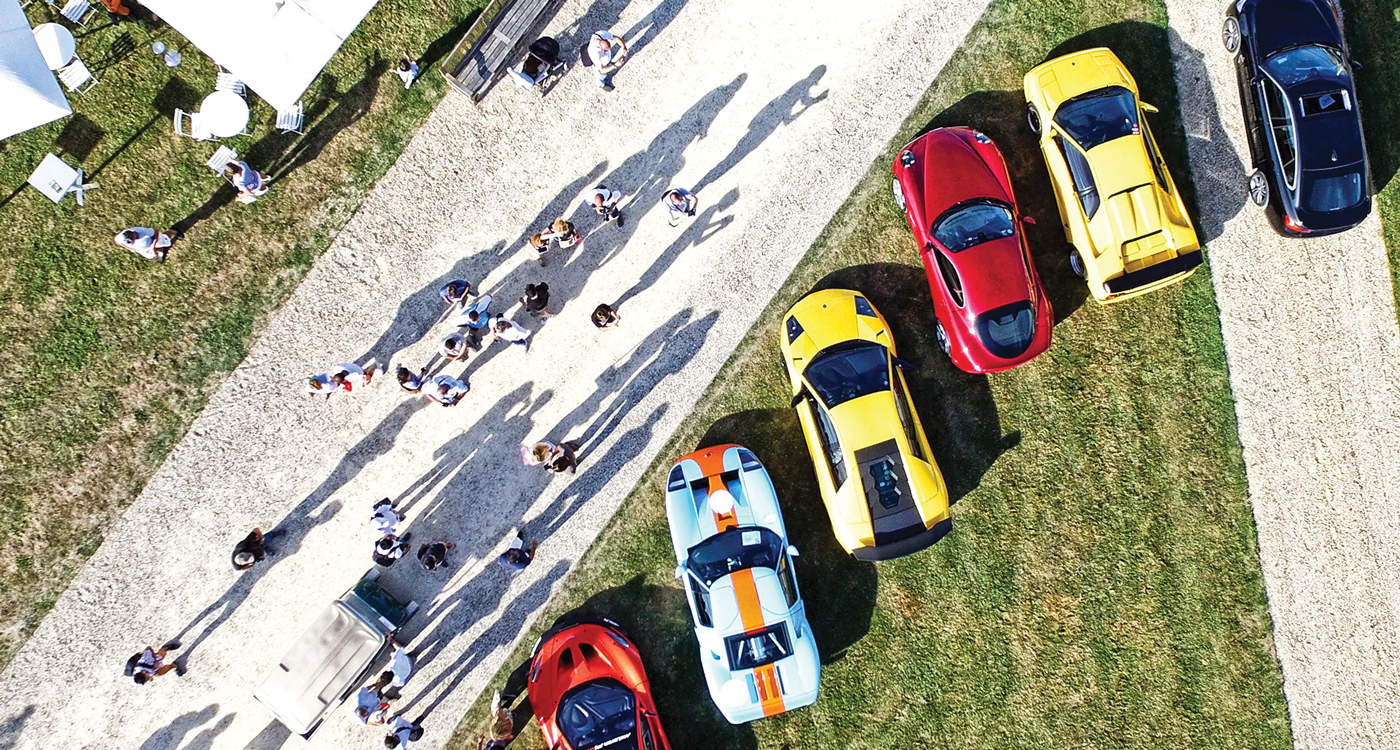 I was intrigued. So, like a Catholic at communion, I held out both hands to receive this emanation from our host, noticing as I did that the meticulously coiffed gentleman sat beside me, who had studiously ignored me thus far in favour of a discussion of the best place to moor on the Costa Smeralda, was observing me, or at least my hand, with interest. The 11-03 is a showstopper that way.
It is also heavy. Such a weighty entity in fact that my palm warped around it, like space-time around a black hole. I let out an inadvertent gasp. Priscilla smiled quietly.
"Yes, it does have that effect, doesn't it?"
Nodding, I turned the watch over in my hands. From the front, the RM 11-03 is an intricate layering of hands, dials, wheels and gears; a piece of hi-tech wizardry that wouldn't look out of place on the dashboard of a space shuttle. That alone is enough to have any gearhead's heart racing. From behind though, it is utterly magnificent. It's here that the 11-03 reinterpretation is most evident, the parts visible through the rear panel are noticeably lighter and a new, variable geometry rotor design has been integrated. Apparently, this was inspired by the aerodynamic appendages of an F1 racer. Personally, it reminded me of the mysterious, clock-like device discovered in a 2,000 year-old shipwreck off the coast of Antikythera just over a century ago.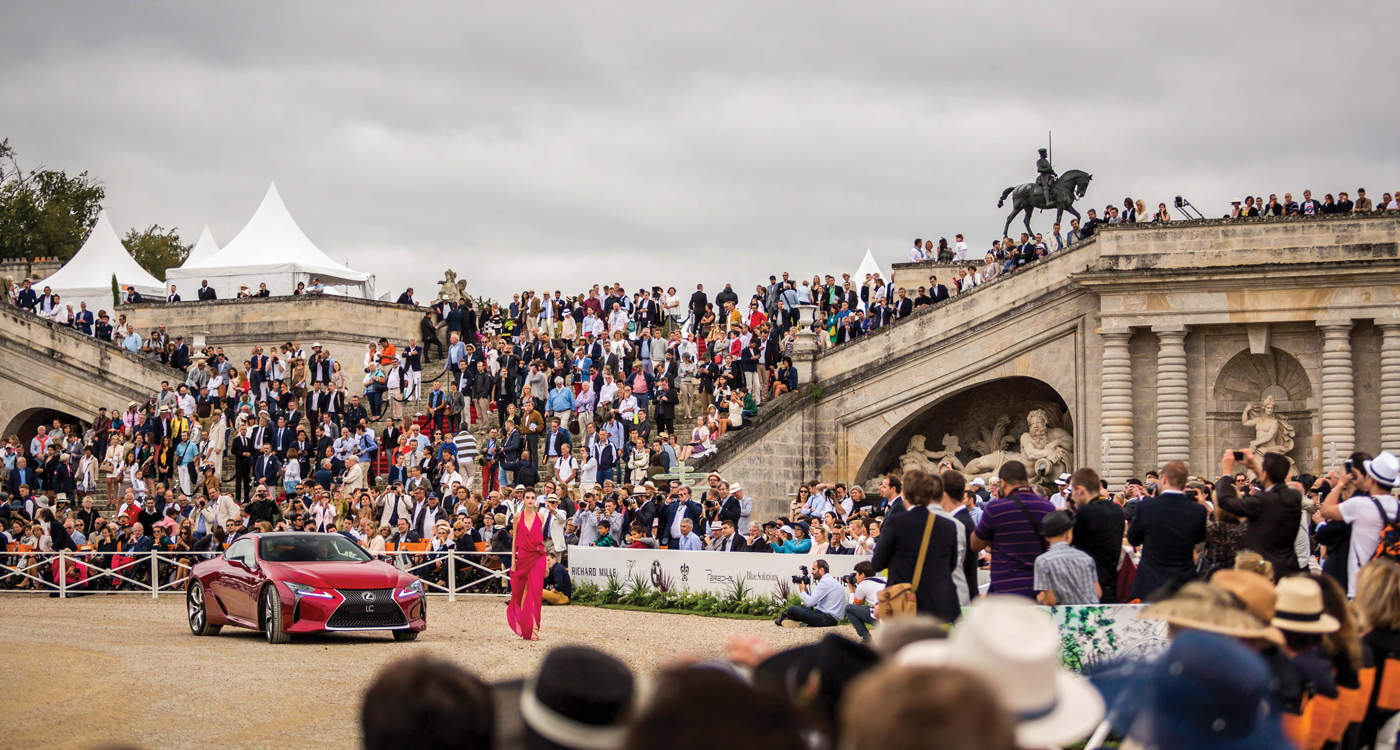 Now, I secretly thrill to the thought of anything ancient that could be modern (and vice versa). It's probably the legacy of a brief childhood infatuation with Erich von Daniken, Baghdad batteries and prehistoric astronauts and while there's nothing yesteryear about the RM 11-03, this echo of Antikythera moved me and while it is probably blasphemous to say, so did the fact that it reminded me, just a tiny little bit, of the Seiko I wore as a child.
Obviously, there's a world of difference between the two. Today, I don't wear a watch – forgive me, I know – but the detailing, heft and mesmerising movement of RM 11-03 could make me reconsider. Of course, consider is as far as I'll get. With a brand entry point of around 80,000 USD, even if I wanted to wear a Richard Mille, I couldn't afford to but as expressions of chronographic engineering, they are beautiful.
But then beauty was the reason we were gathered at their Concours, the leitmotif of our entire weekend, which would prove to be a cavalcade of haute couture, fine dining and, of course, beautiful cars.
A master of promotion, Mille has moved from directly advancing his watches through clever sporting endorsements to indirectly promoting them through cleverly organising what has rapidly grown into one of the most important classic cars shows. Only in its third year, the Chantilly Arts and Elegance show is already starting to be talked about in the same breath as the world's leading events at Pebble Beach and the Villa d'Este.
In part, this is due to the clockwork precision (if you will forgive the pun) with which the Concours is run. Indeed, the only aspect of the weekend that refused to go to plan was the weather, which for a moment on Sunday morning looked like it might be less than clement. The threat passed and by the time the parade of classic and concept cars – each of latter accompanied by a languorous model wearing something couture created especially to complement the car – began, it was dry, if not sunny.
In part, it is also due to the magnificent of the setting. Pebble Beach is on the 18th hole of a golf course right beside the Pacific Ocean. Villa d'Este has Lake Como and the Alps. Arts and Elegance has the expansive grounds of one of France's most venerable châteaux, Chantilly, the home of Louis de Bourbon, Prince of Condé, first cousin once-removed of Henry IV.
The sprawling Renaissance-style mansions are surrounded by water features; fountains, moats and lakes, all set in impeccably manicured grounds. The original building, which dated back to 1480, was destroyed during the French Revolution and fully rebuilt only in the 1870s and in terms of ambition, appears to have taken Versailles as its model.
The splendour of the exteriors continues within. Given to France's equivalent of England's National Trust, the Institut de France, it now functions as a museum and so can be seen by all and sundry.
It is probably this combination of organisation and setting (as well as lavish funding) that has enabled Mille's event to attract some of the most interesting classic cars on the global circuit. Not to mention draw well-heeled crowds. I was told the French don't generally like to put their cars on display, considering the practice slightly vulgar. Chantilly, it seems, is an exception. The parking lot outside the chateau had so many Lamborghinis, it looked like the factory floor at Sant'Agata.
My particular favourite, less for its aesthetic than its opulence, was the 1926 Rolls Royce Phantom I Brougham De Ville created for Maude Gasque, a Woolworth's heiress. With Coachwork by Charles Clark & Sons, the car is without question one of the very finest examples of art and craftsmanship applied to an automobile, and to be honest, it looks more like the throne room at Versailles than a car. Incredibly, it cost the original owner £6,500, of which £4,500 had been spent on the interior – (£500 was enough in 1926 to buy a house). But there were all sorts of lovelies. Standouts included a 1938 Alfa Romeo Lungo Berlinetta, a 1950 Talbot Lago Saoutchik Coupé, two American steam-powered cars from the turn of the 20th century and an extraordinary grouping of Morgans from the 1930s and 40s.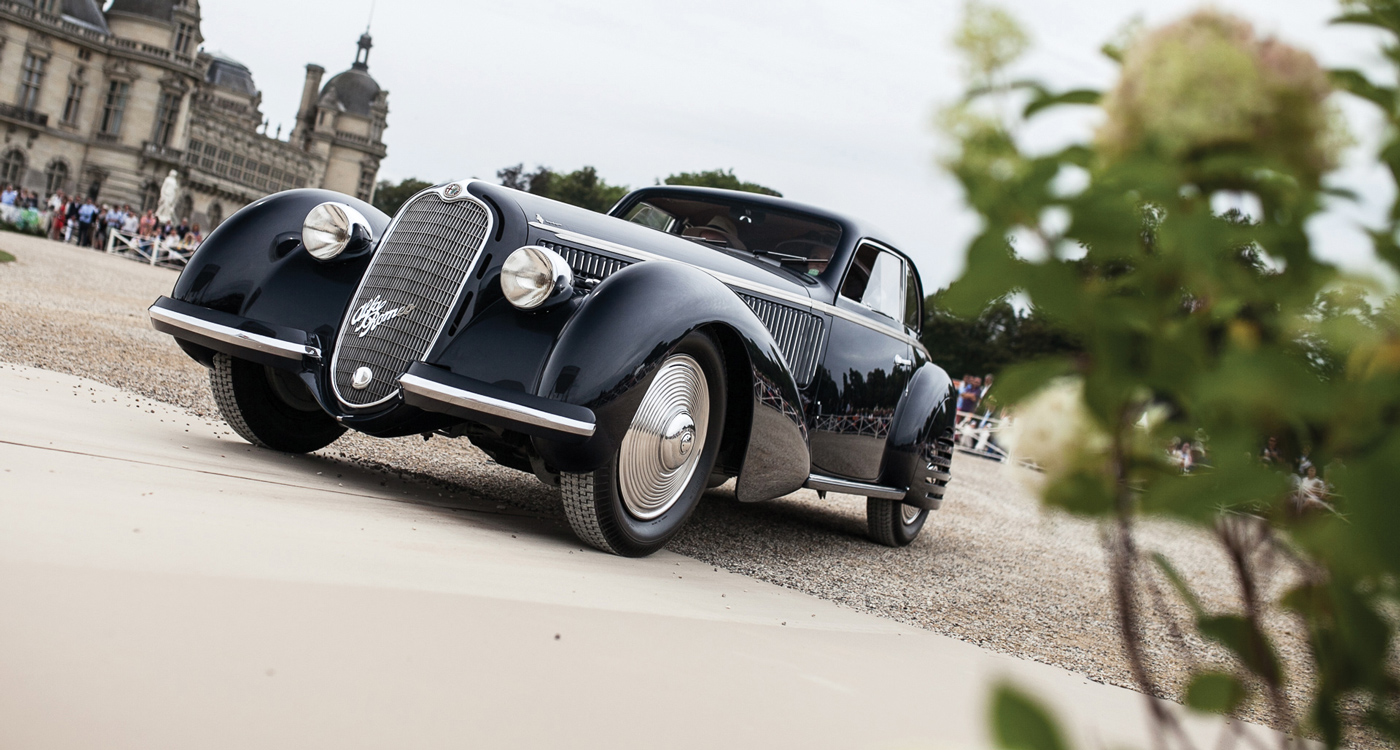 As shows go, Chantilly is overwhelming. The palaces are vast and the grounds seemingly endless, so the exhibits by the various manufacturers, clubs and collectors, are spread far and wide. In the long-run this might prove the contest's Achilles' Heel for while the space does lend itself to a more cinematic arrangement of the cars, after a while, the magnificence is a little too, well, magnificent.
As swords go, this one is definitely double-edged, though, for as you watch the mounted brass band of the French Republican Guard parade past, with the Niagara of steps cascading down from the château behind them and the sun peeking out from behind the clouds, sending ripples of light and shadow racing across the surrounding forests, it is difficult to imagine a more delightful way to spend a Sunday afternoon. Fully clothed, anyway.
what's nearby