February 10, 2017 Ziad Taha
They may be impatient and love selfies but Millennials are also the first generation in history to be worse off than their parents. Here are some exceptions to that rule.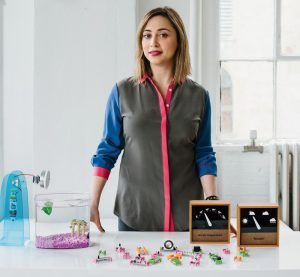 AYAH BDEIR
Bdeir is a 33-year-old graduate of engineering from AUB who got a Master's at MIT before founding LittleBits in New York, a toy company with a current valuation of close to 200 million USD. LittleBits makes a LEGO-like kit of electronic components that snap together with magnets to form complex systems. "Our mission is to unleash the inventor in everyone," she says. "We want LittleBits to help people be inspired and empowered by technology."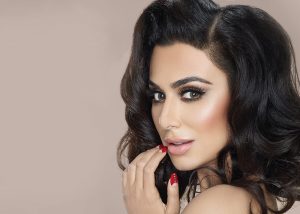 HUDA KATTAN
Born and raised in Tennessee to Iraqi parents, Kattan studied finance at the University of Michigan-Dearborn before moving to Dubai in 2006. Four years later she started a beauty blog, merely as a passion project, but it has turned into an empire with almost 17 million Instagram followers, an extensive YouTube catalogue and a three-year old cosmetics brand. As a result, the 33-year-old is now in charge of a 44-person full-time team, and on a quest for global dominance.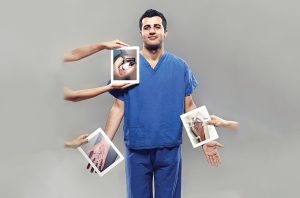 DR. JEAN NEHME
Trained as an academic and plastic surgeon in London, 31-year-old Nehme co-founded Touch Surgery, a mobile surgical simulator enabling users to practise surgical procedures on their smartphones. He came up with the app, which has already been downloaded almost two million times and across 225 countries, in response to the problem of surgeons' hours being cut while also "aiming to improve patient safety before a blade ever reaches a body".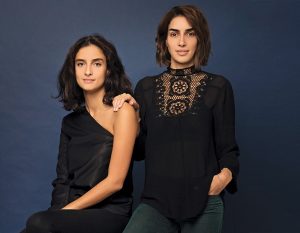 TARA & TESSA SAKHI
Trying to put a label on the Sakhi sisters is a futile exercise. Born to a Lebanese father and a Polish mother, they say they got their creativity from having been immersed in a multi-cultural environment and the world of architecture and art at an early age. Still only in their twenties, they've already co-founded an architecture studio, Atelier2té, designed products, accessories and furniture, created a photography collective, and dabbled in films that won prizes in Dubai and a selection at Cannes.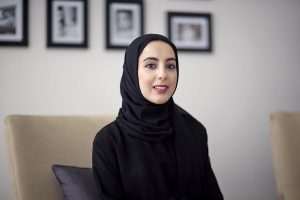 SHAMMA AL MAZRUI
Last year, this 22-year-old economics graduate from NYU-Abu Dhabi who went on to gain a Master's from Oxford as a Rhodes Scholar responded to a tweet from Sheikh Mohammed, the Prime Minister of the UAE, that youngsters make up half of Arab societies and their aspirations had to be taken into account. He ended up appointing her as his Minister of Youth, and she now has the hopes and aspirations of her generation resting on her shoulders.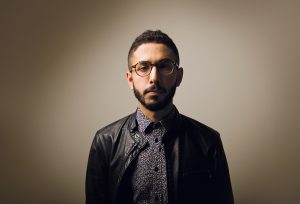 FAHAD ALBUTAIRIAl
Credited with being the first Saudi stand-up comedian, 31-year-old geophysicist Fahad Albutairi got his first taste for performing comedy on a stage as a student at the University of Texas at Austin, before his big break came when he joined the Axis of Evil comedy tour. He has since gone on to create La Yekthar, one of the most successful Arabic YouTube channels with over a million subscribers. He recently added English subtitles to further the reach of his unique brand of humour.
Photography: Brian Klutch, Levon Biss, Tarek Moukaddem, Mohammed Kindi