April 16, 2019 Nadia Michel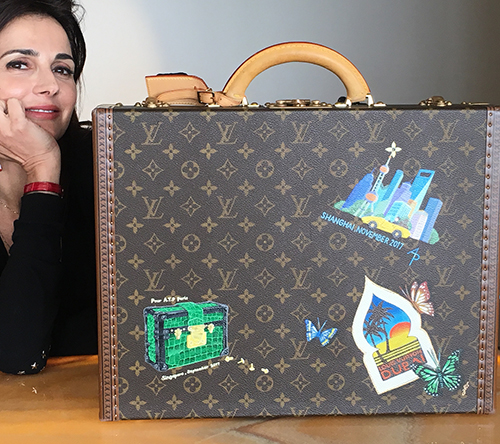 It might seem incongruous to deface a bag that costs more than a lot of people's monthly salaries, but when Dubai-based artist Janan Shihadeh (@jananstudio) does it, you might actually be making it worth more than you paid for it.
Using permanent, waterproof and bendable paint to customise luxury goods – mostly Louis Vuitton, Hermès and Goyard bags and accessories – Shihadeh turns your standard issue bag into a unique masterpiece.
She explains that this foray into customisation started just over 15 years ago, when a friend accidentally spilled coffee on her white Balenciaga bag. "She was devastated so I painted a geisha lady with flowers on it, " Shihadeh recalls.
That glass half-full moment eventually translated into a solid business for the Palestinian-born muralist and decorative painter. And between the steady stream of orders she gets through Instagram and the special requests that Louis Vuitton sends her way (she's been tapped as an official customiser for LV in the Middle East), it's obvious that there's plenty of demand for her unusual expertise. "People are bored of looking generic and want to feel unique," she explains.
Beyond bags, Shihadeh is also working her magic on larger – albeit just as untraditional – surfaces. For example, last year she was recruited by Mercedes-Benz to give a G-Class an eye-catching paint job as part of their 'She's Mercedes' campaign and now there's talk of an upcoming aircraft project. Known for her trompe l'oeil skills and large-scale murals, she is also currently working on one of the Bulgari family homes. And the appetite for personalisation shows no sign of slowing down. In a world of cookie-cutter trends and mass production luxury, having hot air balloons hand-painted on your LV luggage or a fat Superman on your passport cover feels like a special – and exclusive – treat. It's exactly the kind of thing you might want if you already had everything, and desired that one thing no one else has. But be warned, she does refuse some requests.
"There was one black crocodile-skin Hermès Birkin (which can fetch up to 85,000 USD) that I was asked to paint for a friend but I just couldn't. She cursed me on Instagram publicly for refusing but we're still good friends," laughs Shihadeh.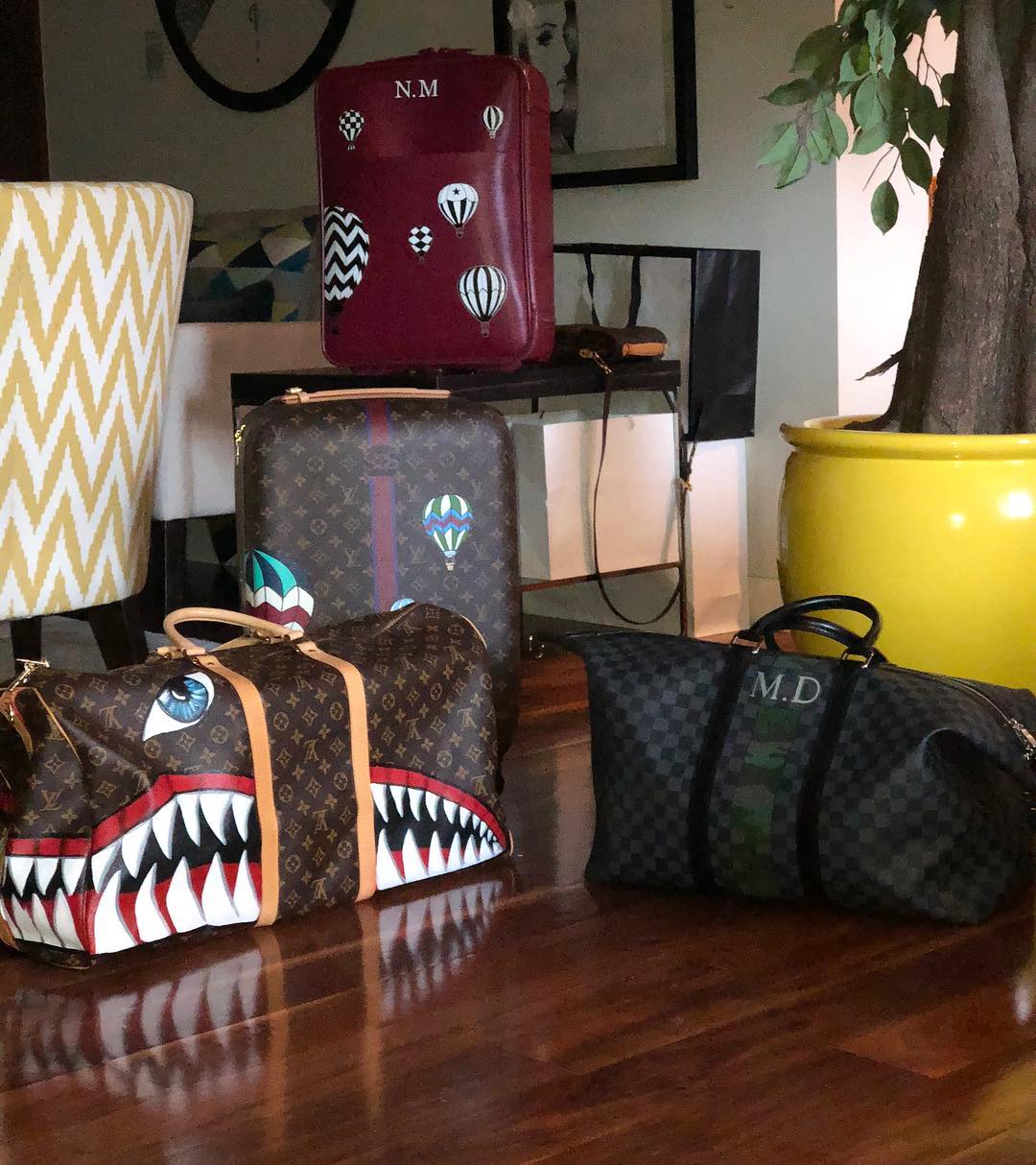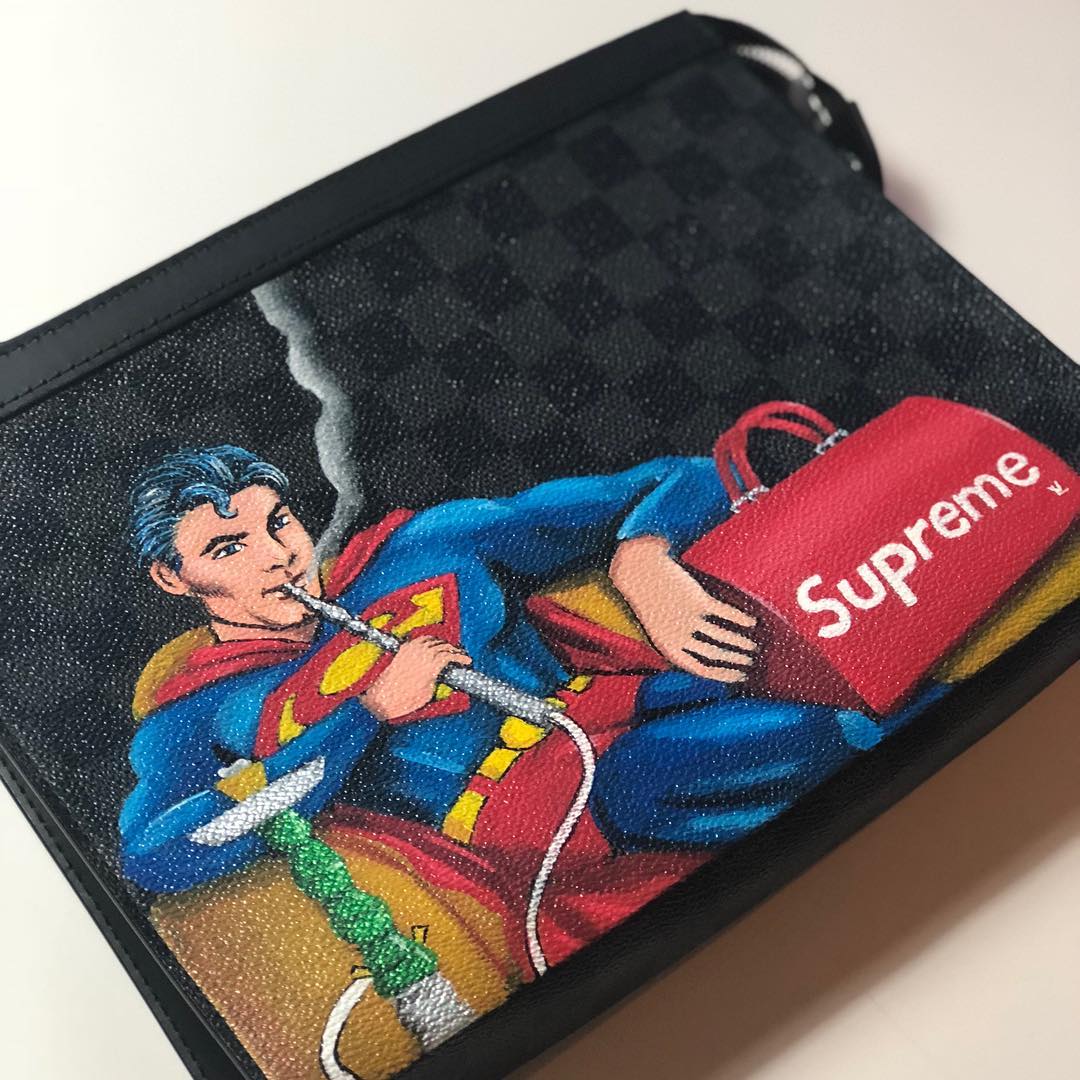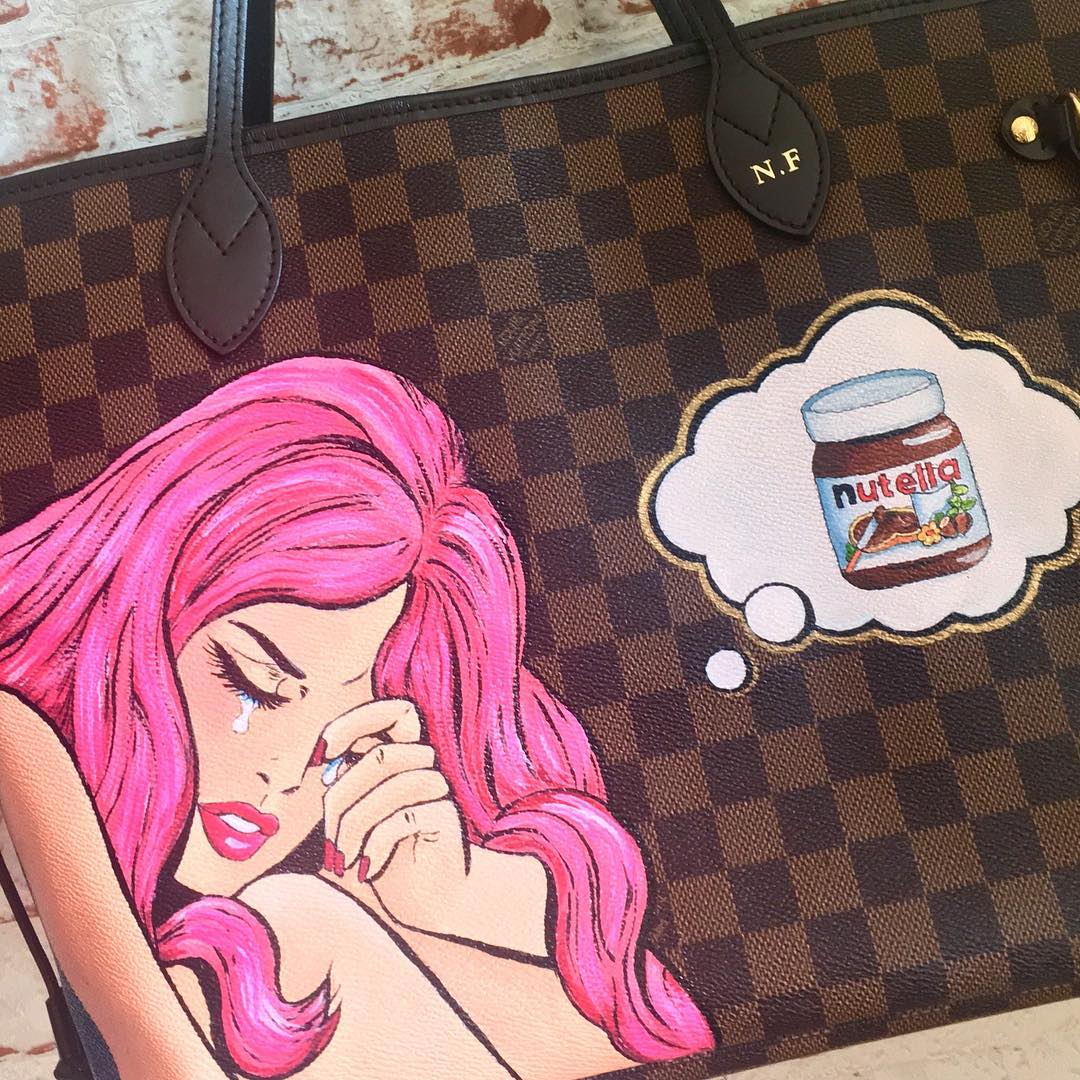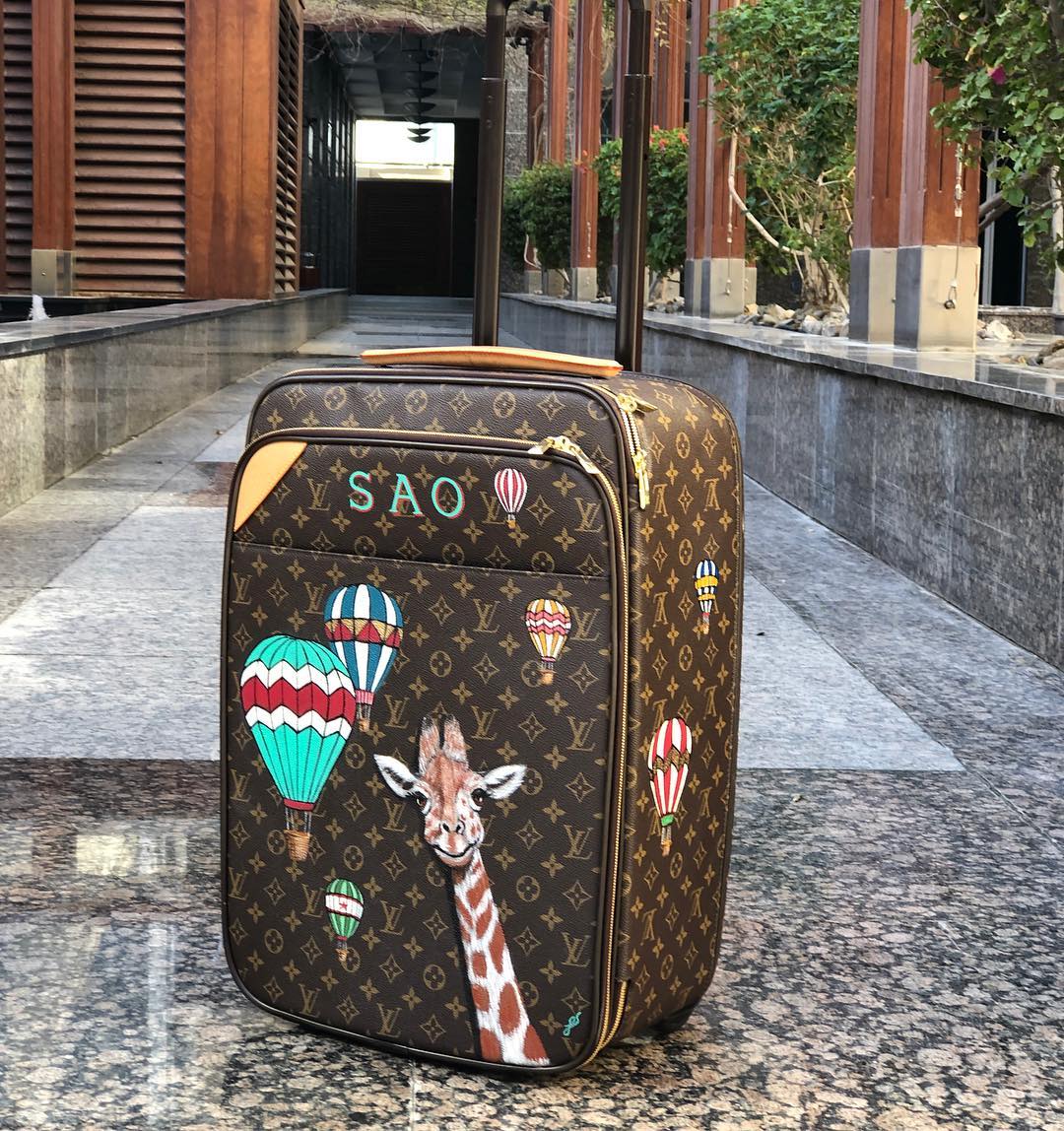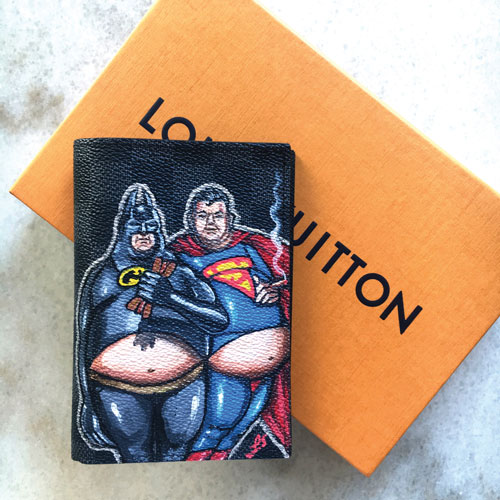 39486269_232180334111685_4987109590807085056_n
38941459_1114184278720480_2746521127823081472_n
51349656_2023455647769596_3107676169919131155_n
53090676_160615201521552_2509227165961619896_n