December 4, 2019 Nadia Michel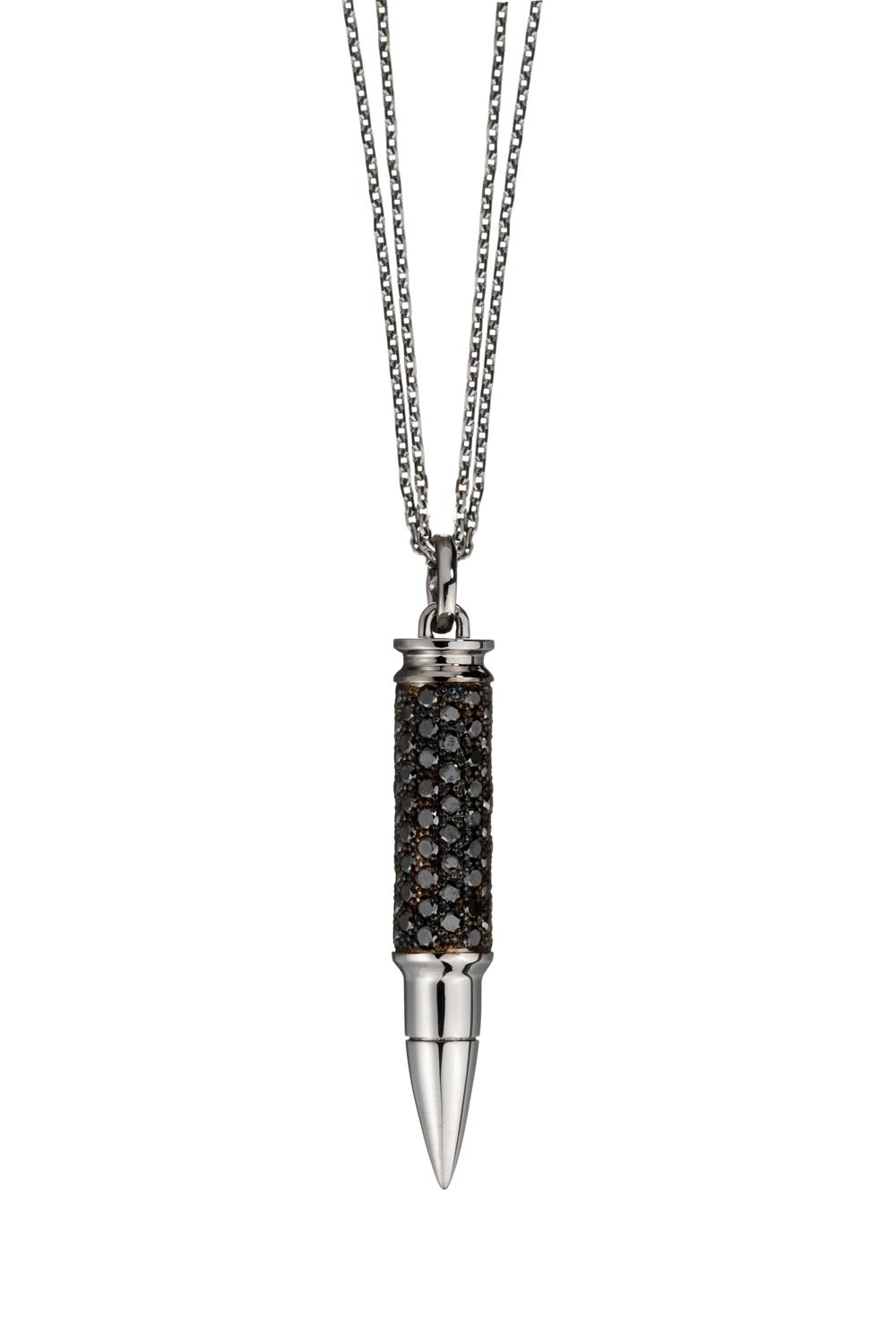 Proving that diamonds can also be a man's best friend, Akillis is paving a new way for men's jewellery. One with plenty of character and just the right dose of sparkle.
While jewellery is most often associated with women, the truth is that men are starting to appreciate a little personal adornment almost as much as their female counterparts. "I have seen a shift, men are becoming a lot more open to accessorizing with jewellery and feeling confident enough to explore its possibilities, which is exciting," says Caroline Gaspard, the Founder and Creative Director of Akillis Jewellery.
Striking the right balance between elegance and a rock n' roll vibe, Gaspard creates jewellery that appeals to emotions as much as it does to the eye. "Men tend to wear jewels that embody their personality," says Caroline Gaspard, the Founder and Creative Director of Akillis Jewellery.
To tap into this growing market, Gaspard has honed in on every man's would-be alter ego, James Bond. "There is always a special aura around this character that is full of passion, adventure, style and intrigue, some of my favourite characteristics," she explains. The Bang Bang collection embodies this sense of glorified danger in the form of sleek bullets bracelets and cufflinks, sometimes in pure gold, other times in black titanium, but nearly always paved in diamonds and set on a leather cuff.
MEN ARE BECOMING A LOT MORE OPEN TO ACCESSORIZING WITH JEWELLERY AND FEELING CONFIDENT ENOUGH TO EXPLORE ITS POSSIBILITIES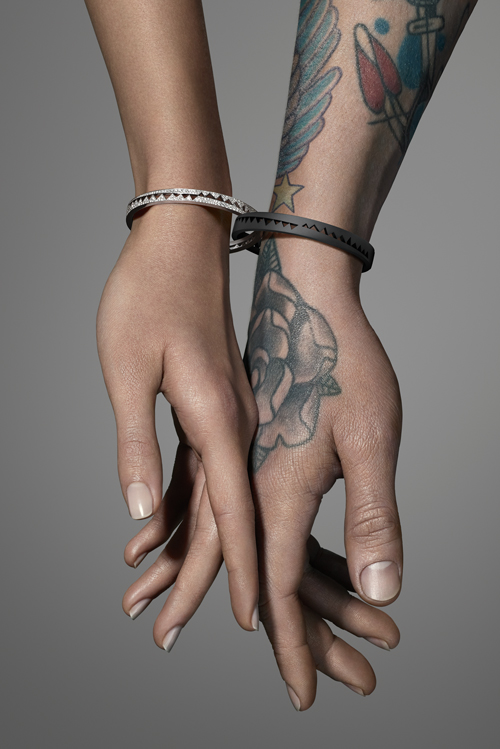 Fatal Attraction, one of the brand's bestselling collections since the brand was launched in 2007, renders the bullet in a necklace, positioning it close to the wearer's heart. (The idea came to Gaspard while she was on a shooting range in Russia, where she found herself shooting at targets dressed in heels and a leather jacket. She admits that she brought some bullet casings home and this was the starting point for the collection's evocative design.)
"Our collections, for the most part, can be worn by both men and women, who appreciate the idea of being able to wear matching pieces with their significant other," she explains. "In my opinion, the best way to wear them is to layer, and mix and match pieces, especially with bracelets and pendants."
Akillis' most recent collection, Capture Me, reinvents triangles into a pattern reminiscent of sharp points on an animal trap. "The design has a very rock essence, evoking a 'love trap', the sharp and asymmetrical triangles in gold and diamonds resemble a biting expression of love as both passion and possession," explains Gaspard, a self-confessed adrenaline junkie.
Gaspard's fearless approach however, is tempered by her deep-rooted understanding and appreciation for French craftsmanship. "When I was growing up, my family became involved in the jewellery manufacturing business through the acquisition of one of the largest workshops in France, which definitely helped me turn this passion of jewellery that I had into a business," she admits. "I am really attached to my pieces being 'Made in France', especially when it comes to luxury. 'Made in France' is more than just an idea or label, it is a true know-how that we should never neglect when creating exceptional pieces."
Since launching the brand at the age of 25, the designer has built Akillis into an internationally recognised name, anchored by a standalone boutique right across from Hotel Costes on Rue Saint-Honoré in Paris. "This is our number one point of sale in the world," she points out. In addition to online sales from the website, Gaspard has developed a worldwide network of multi-brand jewellery retailers and department stores that now include outlets in Russia and the US, as well as in the Middle East (Sylvia Saliba in Beirut, Bahrain Jewellery Centre in Al Aali Mall and of course Bloomingdales, as well as Seddiqi at The Dubai Mall).
What's rather noteworthy here is Akillis' egalitarian approach, creating a jewellery brand that is marketed to both genders. "The Akillis brand is both masculine and feminine and our collection reflects this double customer target." It's a smart strategy that's oozing with a modernday zeitgeist.