February 6, 2023 Maya Khoury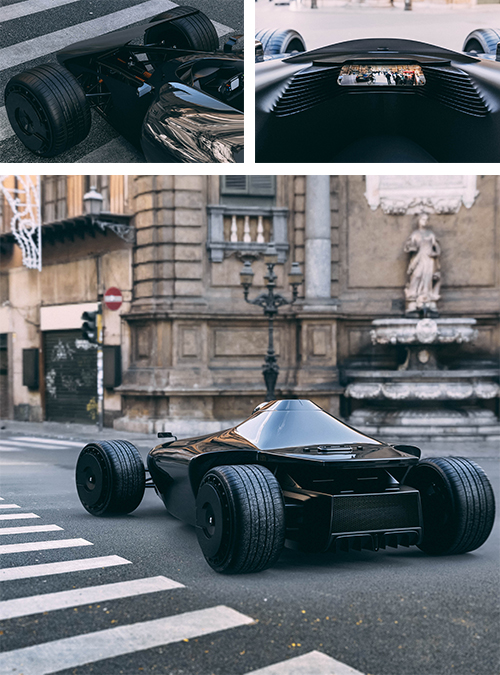 Vehicle manufacturers don't tend to come from emerging markets but then again Bandit9 is no ordinary company. Based out of Vietnam's Ho Chi Minh City, they've been customising motorcycles for years but now they're trying their hand at EVs too, and boy is their first effort – the Monaco – a good one. It ditches the classic EV formula of a raised, practical, family-friendly hatchback / SUV for something that looks purpose-made for Batman, but those sleek 1960s Formula One-esque lines have been crafted to deliver unadulterated thrills.
"While modern sportscars come packed with features, the truth is they've made you dependent," says Daryl Villanueva, the founder of Bandit9. "With GPS, there's no need to have a sense of direction; cruise control means you just need to steer, and now with autopilot: you're barely driving; just call an Uber!"
From conception to completion, the Bandit9 Monaco has been designed to be much more than just an EV, it's a call to arms for motorheads and an attempt to recapture the beauty of driving, albeit with some new-age propulsion and cutting-edge production techniques. The result is a wicked looking single-seater that weighs just 795 kg and goes like stink thanks to a 50 kWh battery drivetrain from a Tesla Model S. Of course, the Model S has some other, more powerful configurations but this one's the lightest and, with a range of 400 km, it's more than sufficient, especially considering you get 544 hp of power and 603 Nm of torque. It can even keep up with a Lamborghini Aventador, with a 0 to 100 km/h figure of just 2.7 seconds (although the Lambo tops out at 350 km/h, which is 90 km/h more than a Monaco). Most impressively, the Monaco will pull 2Gs while accelerating, and 4Gs while braking and cornering.
First deliveries of this 150,000 USD stunner are slated for the third quarter of 2023, and the company is promising to ship cars anywhere customers want. Hopefully by then we will be able to verify whether it lives up to Batman's famous quote of, "It's not who I am underneath, but what I do, that defines me."