December 4, 2019 Nadia Michel
Aquazzura founder and creative director Edgardo Osorio is known for his joyful disposition as much as for his mood-elevating footwear. The fetching Colombian-born designer shares his thoughts on his autumn/winter 2019 collection, having too many shoes and driving in heels.
HOW WOULD YOU DESCRIBE THE FEELING OF WEARING AQUAZZURA SHOES, BASED ON WHAT WOMEN TELL YOU?
Women tell me that my shoes are comfortable to wear and also make them feel beautiful and confident.
YOUR SHOES ARE PLAYFUL AND COLOURFUL. WOULD YOU SAY THIS REFLECTS YOUR PERSONALITY?
My shoes are a reflection of my personality, the things I like and how I see the world. I like to create shoes that give you emotions, that when you see them they make you smile and want to go out and have a good time.
WHY DO YOU THINK WOMEN LOVE SHOES AND ESPECIALLY HIGH HEELS SO MUCH?
High heels transform you. They make you differently, stand taller and be more aware of yourself. Heels put a woman on a pedestal and elongate her legs. I love that quote from Marilyn Monroe 'give a girl the right pair of shoes and she can conquer the world.'
WHAT MAKES A SHOE SEXY?
The proportions, the lines and the way it covers the foot.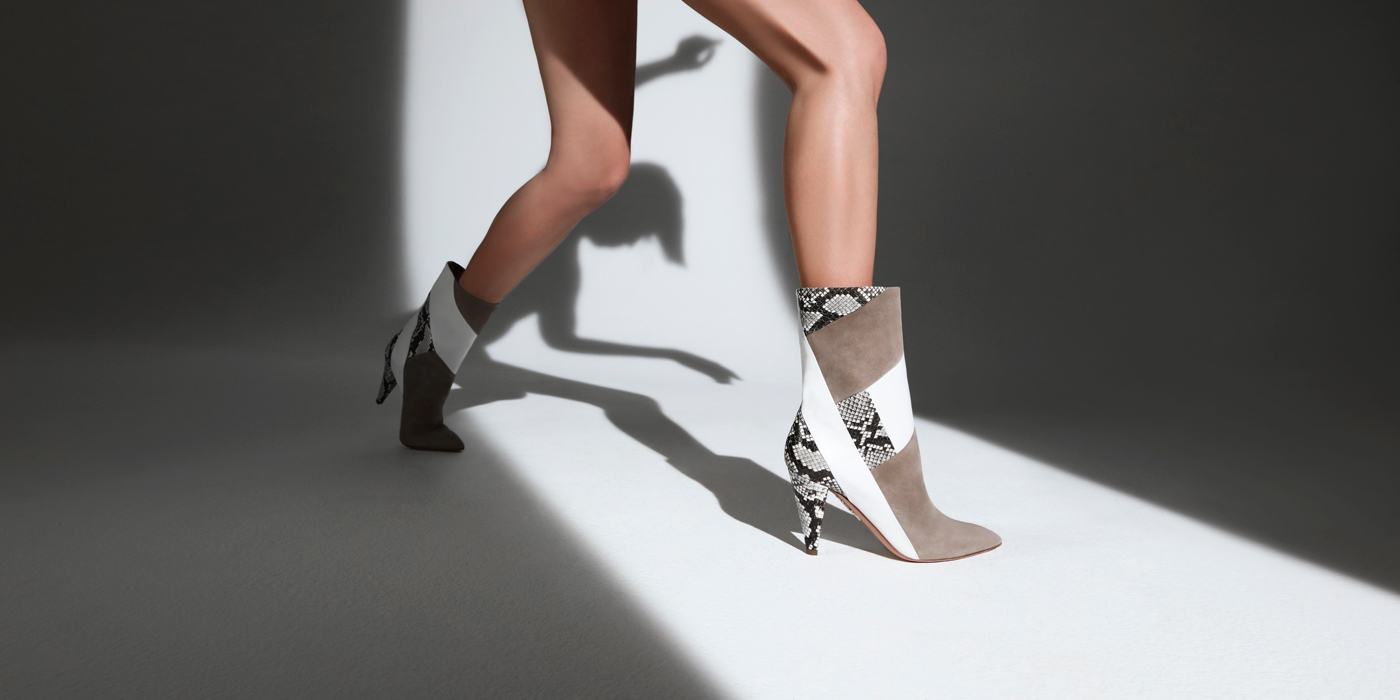 I LOVE THAT QUOTE FROM MARILYN MONROE 'GIVE A GIRL THE RIGHT PAIR OF SHOES AND SHE CAN CONQUER THE WORLD.'
DO YOU LIKE FLAT SHOES ON A WOMAN?
I would say a woman should own a great pair of flats because they are just timeless and chic, and most importantly, you can wear them all day long, from day to night. I design lots of flats, it's a big part of my business. One of my all-time bestsellers was the Christy flat which was a sexy and feminine flat that takes you from day to night.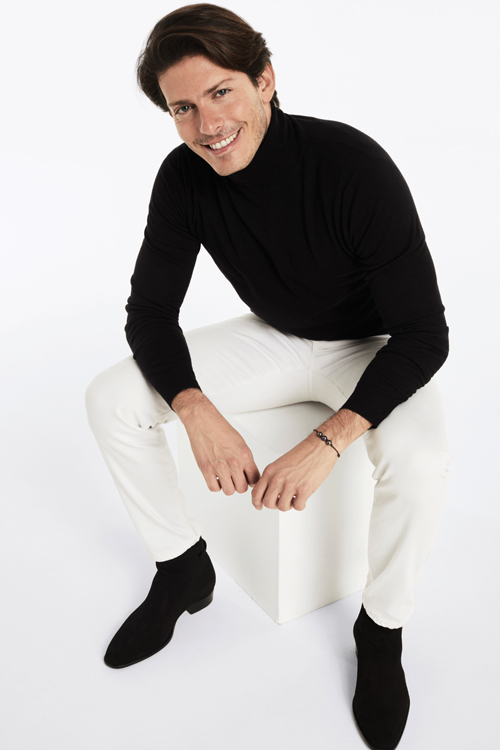 HOW MANY SHOES SHOULD A PERSON HAVE? IS THERE SUCH A THING AS TOO MANY?
The wonderful thing about being a woman is that there are so many shoes you can have for all the different moments and occasions in life. I think you should never count years or shoes, it's not important! There is no such thing as too many shoes.
YOUR AUTUMN/WINTER COLLECTION, NOMAD, IS DESCRIBED AS A CROSS BETWEEN THE 1990S MINIMALIST AESTHETIC OF KATE MOSS WITH THE REFINED 1970S GYPSY FLAIR OF TALITHA GETTY. HOW DID YOU COME UP WITH THIS DYSTOPIAN CONCEPT?
I wanted to explore the dynamic movement from East to West, from New York to Los Angeles. Modern nomads who shift from a metropolitan lifestyle to a more relaxed, natural attitude, and how this encounter generates a lively juxtaposition between urban glam and refined bohemian style. That's why I chose two models that better represent this juxtaposition.
HAVE YOU EVER TRIED ON SOME OF YOUR SHOES, IF ONLY TO TEST THE COMFORT LEVEL OR SIMPLY FOR FUN?
No, I try my designs on foot models and my girlfriends. I made a pair of our A sneakers, which are unisex, for me.
SHOULD AQUAZZURA SHOES BE WORN EVERY DAY?
Yes, the more the better. I want women to wear Aquazzura shoes in all occasions from day to night and everywhere they go.
IS IT BAD TO DRIVE IN EXPENSIVE HEELS?
If you don't ruin them while driving no, but it also depends whether you drive automatic or manual cars.
YOUR PRESENCE IS BEING INCREASING FELT ACROSS THE MIDDLE EAST – FROM YOUR PARTICIPATION AS A JUDGE AT FASHION TRUST ARABIA IN QATAR TO THE COLLABORATION WITH LEBANESE DESIGNER RACIL – IS THIS MARKET INSPIRING YOU?
Women of Middle East pay a lot of attention to their accessories and when it comes to shoes, they look for feminine, timeless and comfortable shoes at the same time, all aspects englobed in Aquazurra. The Aquazurra shoes are full of colour, joy, fun and glamorous details and I think that this is something that Middle East Woman respond to as well.
WHAT'S YOUR ULTIMATE VISION FOR YOUR BRAND?
One of the challenges in the coming years will be to brand ourselves as a lifestyle brand. We want to launch men's footwear and we are also planning to launch bags, fragrances, accessories, sunglasses and more.
WE KNOW MONEY CAN'T BUY YOU HAPPINESS. BUT CAN SHOES?
Shoes can't make you happy, but they certainly help brighten up your day!