August 1, 2018 Nadia Michel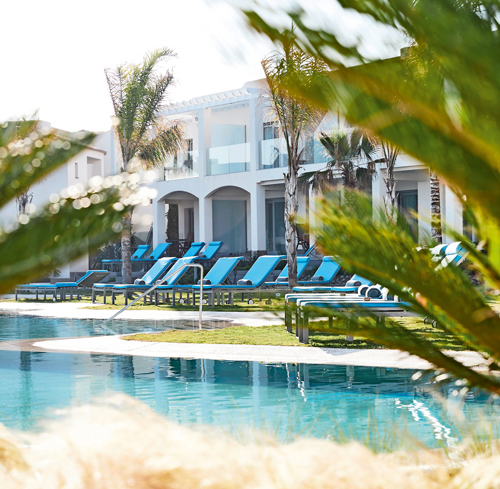 7Pines Resort just opened in Ibiza with some unadulterated luxury, peace and quiet and access to secluded beaches – it's enough to keep you happy as a clam.
Envision a trip to Ibiza and it probably includes plenty of partying, sweaty nightclubs and a few unmentionables. And if that's what you're looking for, it can certainly provide. Ever since hippies flocked to the island during the 1960s and 70s, Ibiza has been a hub for incredible nightlife, spawning a DJ-driven club culture, its own brand of electronic music and countless album compilations.
But there's more to this Balearic island, known as Eivissa in Catalan, the local dialect. Venture away from Ibiza Town to the west coast and you'll find a quieter, gentler scene, not to mention the island's best sunsets. And it's here you'll gain a clearer sense of what the rocky island really looks like; rolling hills, intimate beach enclaves and enough greenery for the Greeks to have named it – along with the nearby island of Formentera – the Pityûssai, which means pine-covered islands. And for many city dwellers starved of any indigenous vegetation, pine trees could well be more appealing than David Guetta, live.
FOR MANY CITY DWELLERS STARVED OF ANY INDIGENOUS VEGETATION, PINE TREES COULD WELL BE MORE APPEALING THAN DAVID GUETTA, LIVE.
Which is why 7Pines Resort Ibiza had us captivated at first sight. Set within a pine forest on a clifftop, about a 25-minute drive from the airport, this newly opened hotel strikes the right balance between luxurious getaway and uncontrived Ibiza. The all-suite resort offers unusually well appointed one to two-bedroom mini-villas ranging from 48 to 124sqm, and feels more like a quiet little beach town than a hotel per se. Each of these 186 accommodations comes with an expansive living room and a kitchenette that's equipped with a fully stocked glass door refrigerator, an Illy espresso machine and a bed so comfortable you'll want to take it home. The villas open up via sliding doors, which means you're tempted to spend a lot more time indoors than you should, unwinding with the sway of a gentle breeze.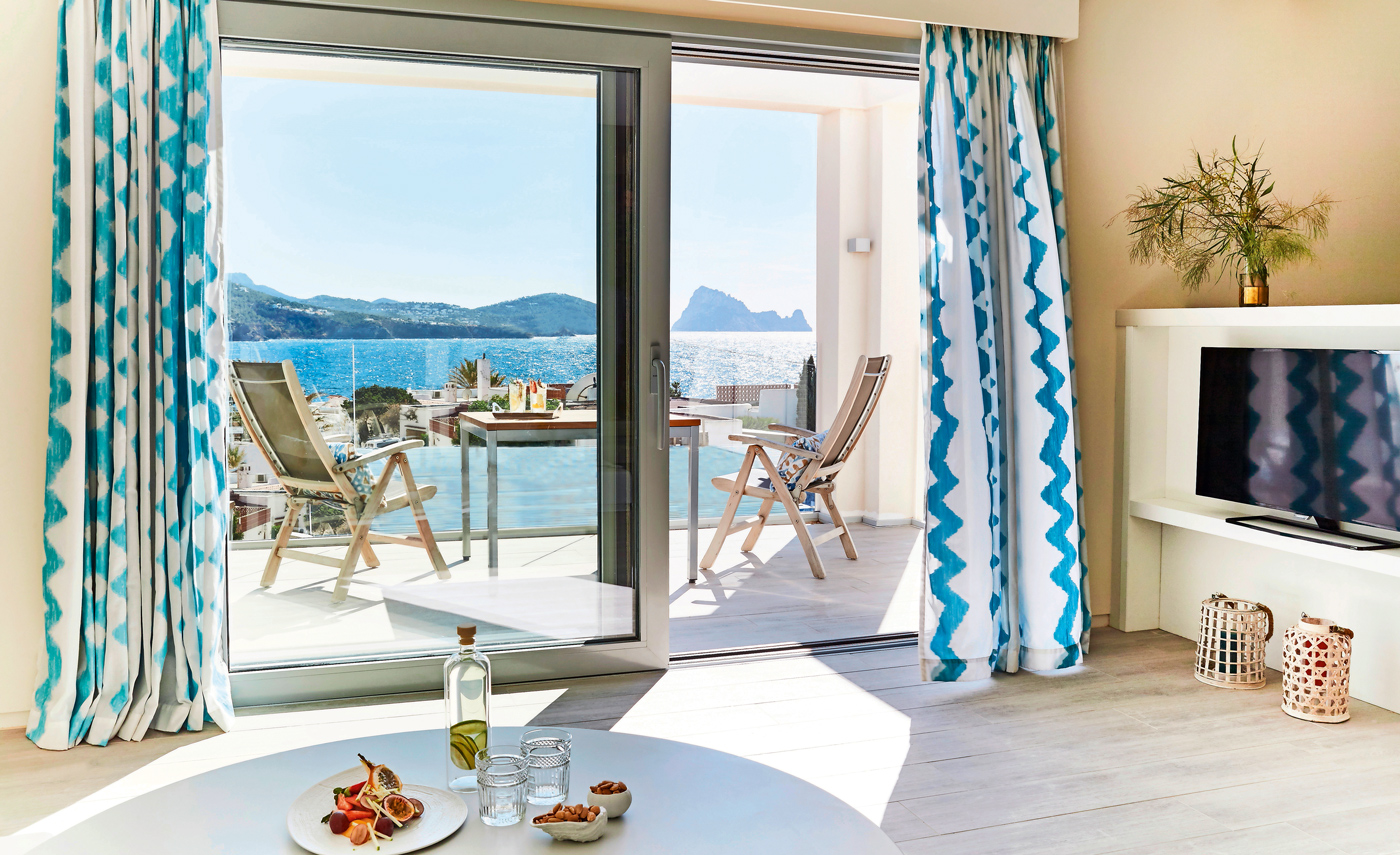 Good times spread even to the bathroom, which is equipped with a walk-in shower big enough for four, water pressure that could put out a fire in the next room and a cornucopia of Molton Brown products. But as enjoyable as the accommodations are, it's what's on the outside that counts. In fact, just a five-minute walk away, at the bottom of a 100-step staircase we discover a secluded little beach named Cala Codolar. It's a local secret you'd only know about if you happened to be staying nearby, and on the day we arrive there are maybe twelve beachgoers, some on rented beds, a few sprawled out on towels laid out on the rocky shore, and nearly all are locals in various levels of undress – something you get used to surprisingly quickly. It might seem like an undiscovered paradise were it not for the simple bar and the few wooden tables, attended to by a very laid-back team. This is the unpretentious and quiet Ibiza, the perfect precursor to what awaits.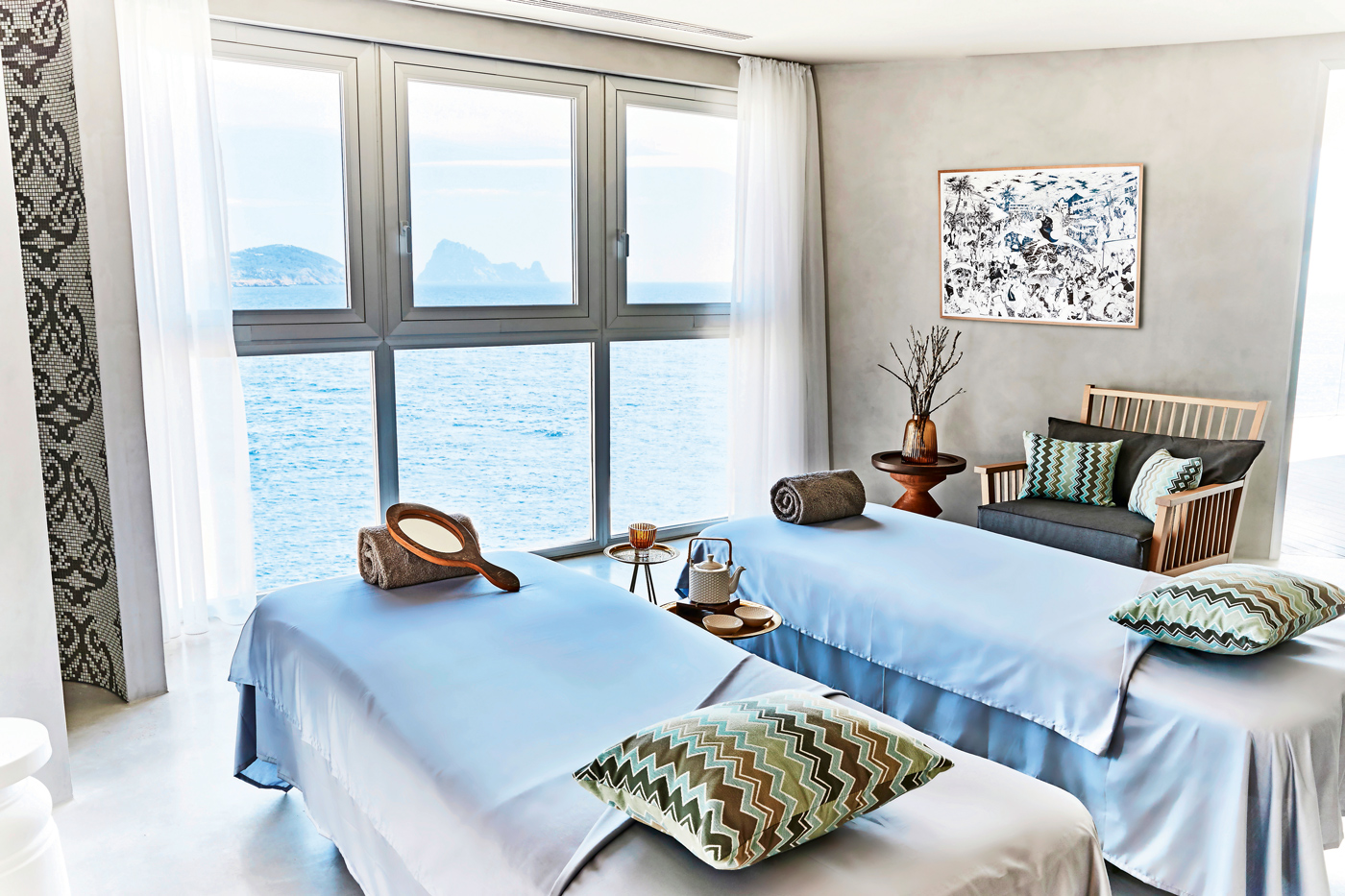 Back at 7Pines, an extraordinary gastronomic experience is in store. The level of service at both the Cone Club and The View, a Korean-inspired restaurant overlooking the Mediterranean Sea, are second to none, while the flavours and presentation are on point. It is clear that General Manager, Markus Lueck, and the German team behind this resort take F&B seriously, for they've brought in Head Sommelier, Javier Perez, from a three-star Michelin restaurant in San Sebastián, Europe's top-rated culinary hub. As a result, you'll find a wine list unlike any other on the island, sourced from small Spanish vineyards and lesser-known brands.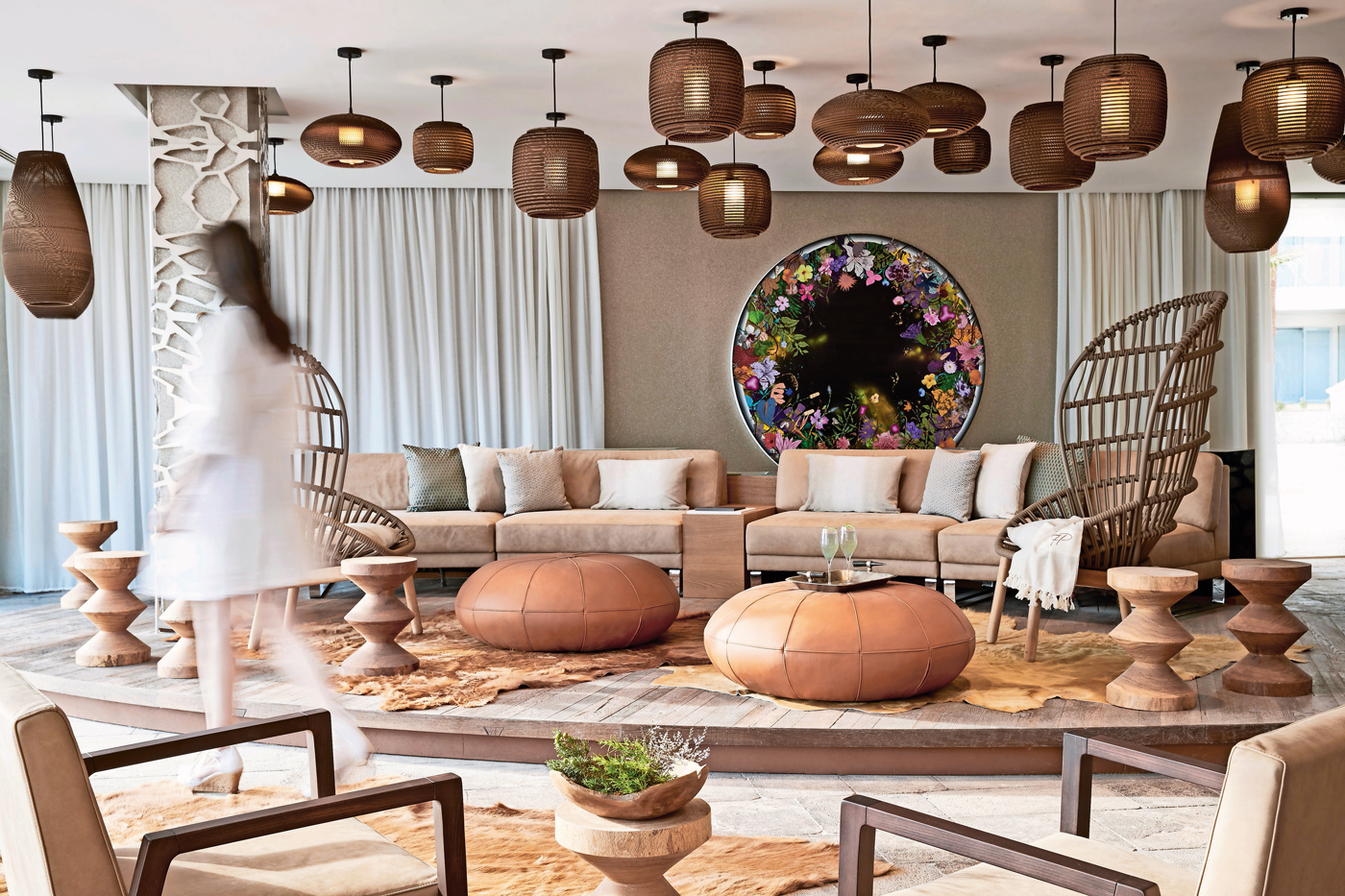 Then there's the Pure Seven, a massive wellness spa and gym with full-service beauty and body treatments and holistic medical aesthetics. We kick off with a private Pilates session with Raoul, but alternatively, you could book a yoga session in a nearby cave, and then unwind with an aromatic massage by Marianne (who has made the move from Hotel MiM Ibiza Es Vive, a much talked about property owned by Lionel Messi. And if her massages are good enough for Messi, well, you know). But it's not just her. The spa's director, Lucia Peris, previously at Jumeira Group in Dubai, volunteers that this is the best group of therapists she has worked with. It's the kind of enthusiasm you always hope for, but rarely see. You might linger around for a while, too, as the spa's boutiques sells a carefully curated and tempting assortment of books, products, clothes and accessories by local designers.
Day trips to Ibiza Town and Formentera provide just the right amount of the Ibiza we all know – irresistible beats, beautiful people, plenty of sea, sun and sand, bubbles and way more skin than you might care for. But for a more exclusive ticket, you'll definitely want to stay here.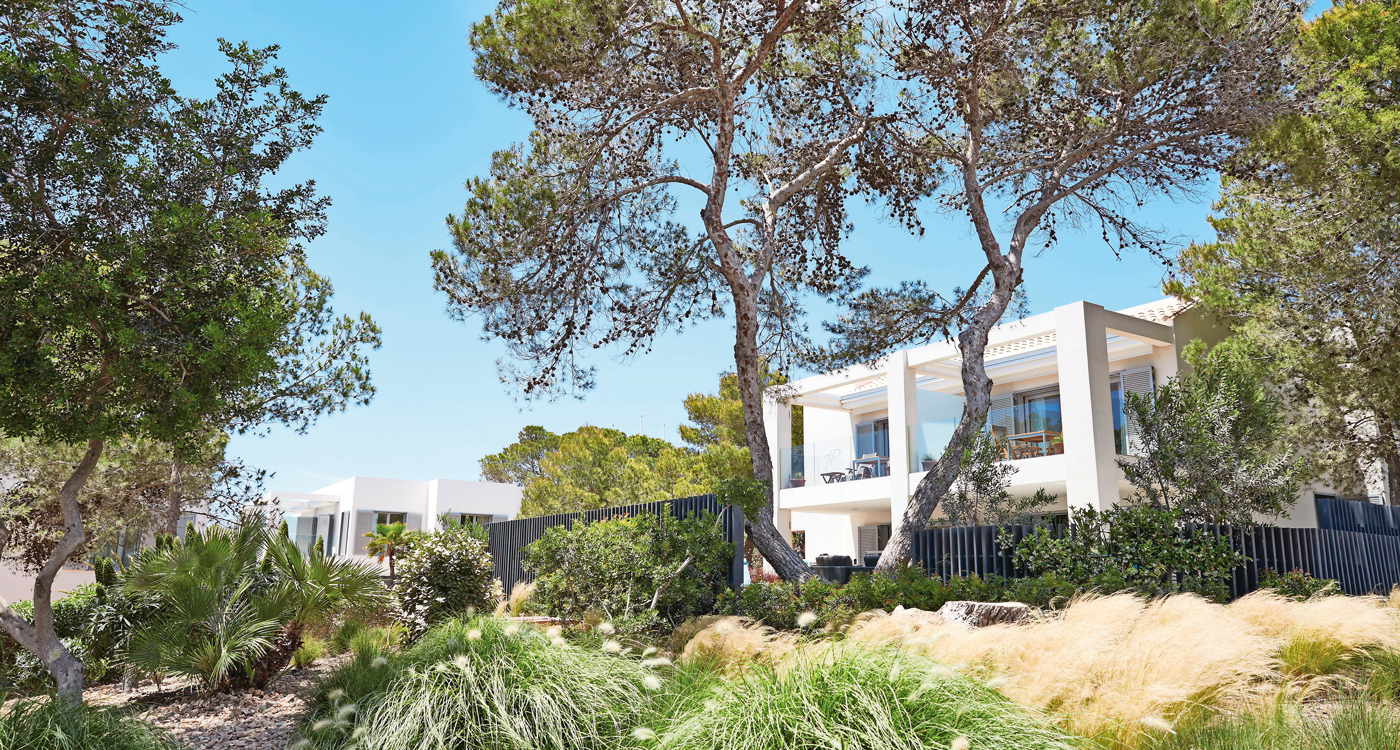 what's nearby