February 20, 2020 Nadia Michel
Tucked away in a residential neighbourhood, Brach Paris is an eclectic and unpretentious new hotel by Philippe Starck that's shaking up the city's straitlaced 16th arrondissement.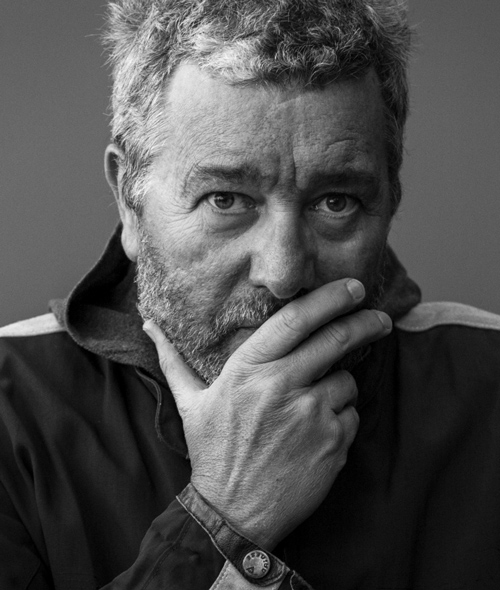 YOU'RE KNOWN TO DISLIKE TALKING ABOUT DESIGN, AS JUST DESIGN, SO WHAT WERE YOUR STARTING POINTS WHEN YOU CONCEIVED BRACH?
[Philippe Starck] Creation whatever form it takes must improve people's lives. When I work on a project, whether it is a toothbrush, a hotel or a habitation module for space, I always think about what my creation will bring to the person who experiences it.
Brach takes you on a mental journey in the 1920s, when French culture, French artists like Man Ray, Dubuffet, Charlotte Perriand discover African art and African culture. You experience this moment of trouble, of dizziness. Everywhere you look, there is a surprise, there is a game. There is so much happening, what I call 'fertile surprises', that perhaps some people will hate, but that does not matter. The important thing is to have the ambition and the naivety to allow people to discover new things.
WHAT ARE SOME OF YOUR OTHER PRIMARY CONCERNS WHEN DESIGNING A HOTEL?
A hotel, a restaurant, every place I create is like a movie of which I am the director. I like to create stories with love, humour, tenderness, surrealism, art and poetry where clients will become actors.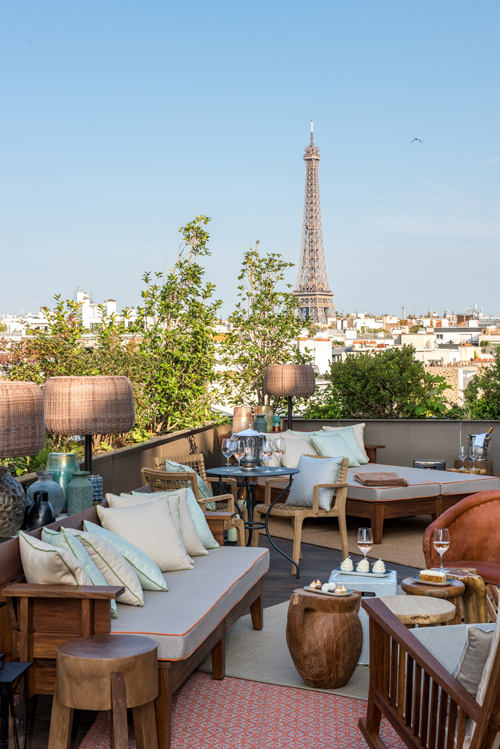 BEST KNOWN FOR ITS CHARMING CAFÉS, BOIS DE BOULOGNE AND EXPENSIVE REAL ESTATE, THE 16EME IS AN UNORTHODOX LOCATION FOR A DESIGNER BOUTIQUE HOTEL. WAS IT A CHALLENGE TO DESIGN A 'CASUAL LUXURY' HOTEL IN A SUCH AN UNTOURISTIC AREA?
The idea with Brach was to give a second life to this postal sorting centre from the 1970s but also to participate in the revival of the 16th arrondissement. Brach is out of sync with trends.
The exterior refers to the industrial era and everything inside has been handmade by extraordinary artisans with real materials: wood, stone, bronze. It seems it has already become a destination.
WHAT'S YOUR FAVOURITE ELEMENT WITHIN LE BRACH?
What I particularly love at Brach are the African masks. Usually, when you see African masks, they are always old or try to look old with a patina effect. For Brach, we found the artisans in Africa who made new masks for us, in white wood. It's beautiful and very surprising.
BESIDES THE OBVIOUS INCREASE IN SIZE AND AMENITIES, HOW IS DESIGNING A HOTEL DIFFERENT FROM A FABULOUS HOME? IS THERE SOMETHING THAT A HOTEL MUST HAVE THAT'S NOT APPLICABLE TO A HOME? 
When you stay in a hotel, you are most of the time alone, far from your family, from your friends. That's why it is very important to have the ambition of allowing people to discover new things. Brach is for people who are curious, who desire something else, something unique and rare. In general I always design the public spaces (lobby, restaurant, etc.) with fertile surprises while rooms may be more quiet to leave space for their own personality.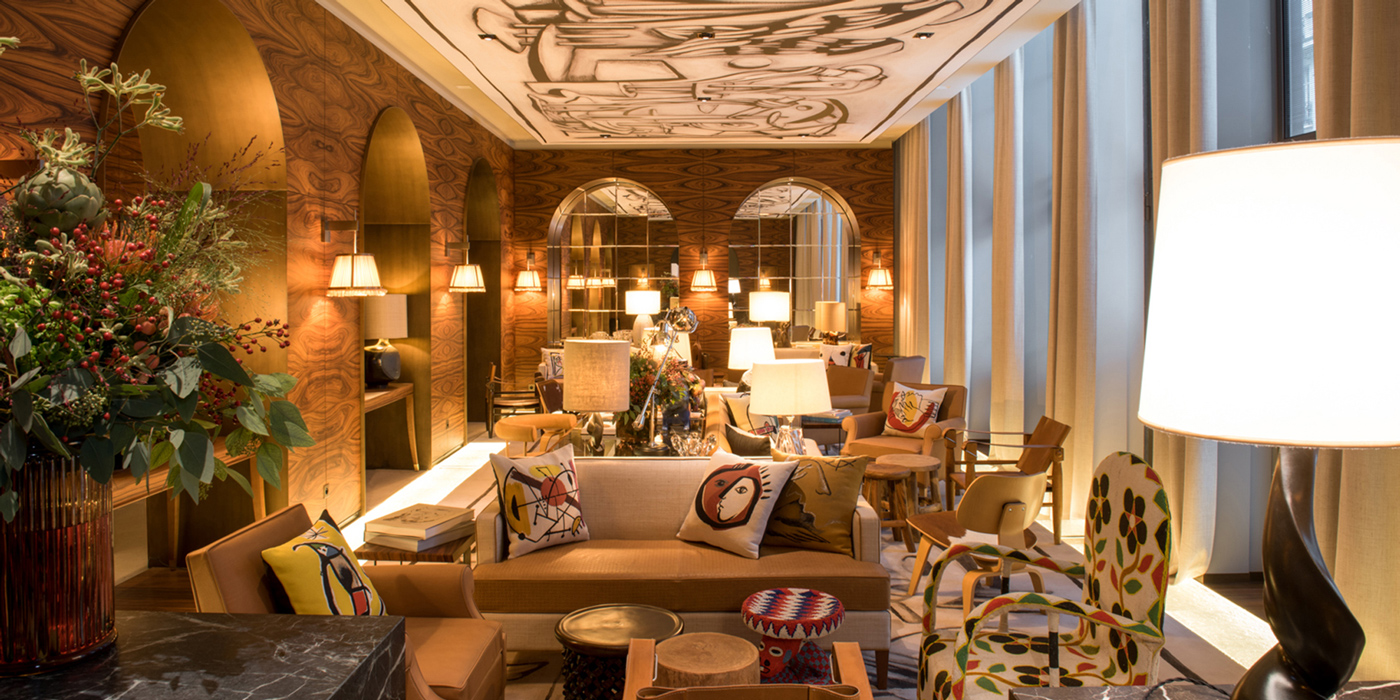 DID YOU EVER WISH YOU COULD LIVE AT ONE OF THE HOTELS YOU DESIGNED? AND IF SO WHICH ONE?
Actually, because our apartment is under construction, we stay with my wife at Brach when we come to Paris. It is close to our agency. Usually we don't like to stay in hotels because a hotel means travel and I travel only when I'm obliged to. But, my wife and I realised after one night at Brach that we love it; it is a real experience. A home away from home.  Last time she even said, 'Do you think that we could sell the apartment?'
DO YOU FEEL LIKE YOUR WORK IS CONSTANTLY IMPROVING WITH EACH PROJECT?
Since forever I have had this mental sickness called creativity. When you are young, you try to survive: you have to eat, you have to exist and be the best, but generally you do anything and everything. You can't ask someone who is hungry, someone who is drowning to be honest. But when your job is done and you no longer deal with your ego you must improve yourself and be honest. I believe I have nothing to prove anymore and it allows me to become better and better in my adventures whether in design or architecture.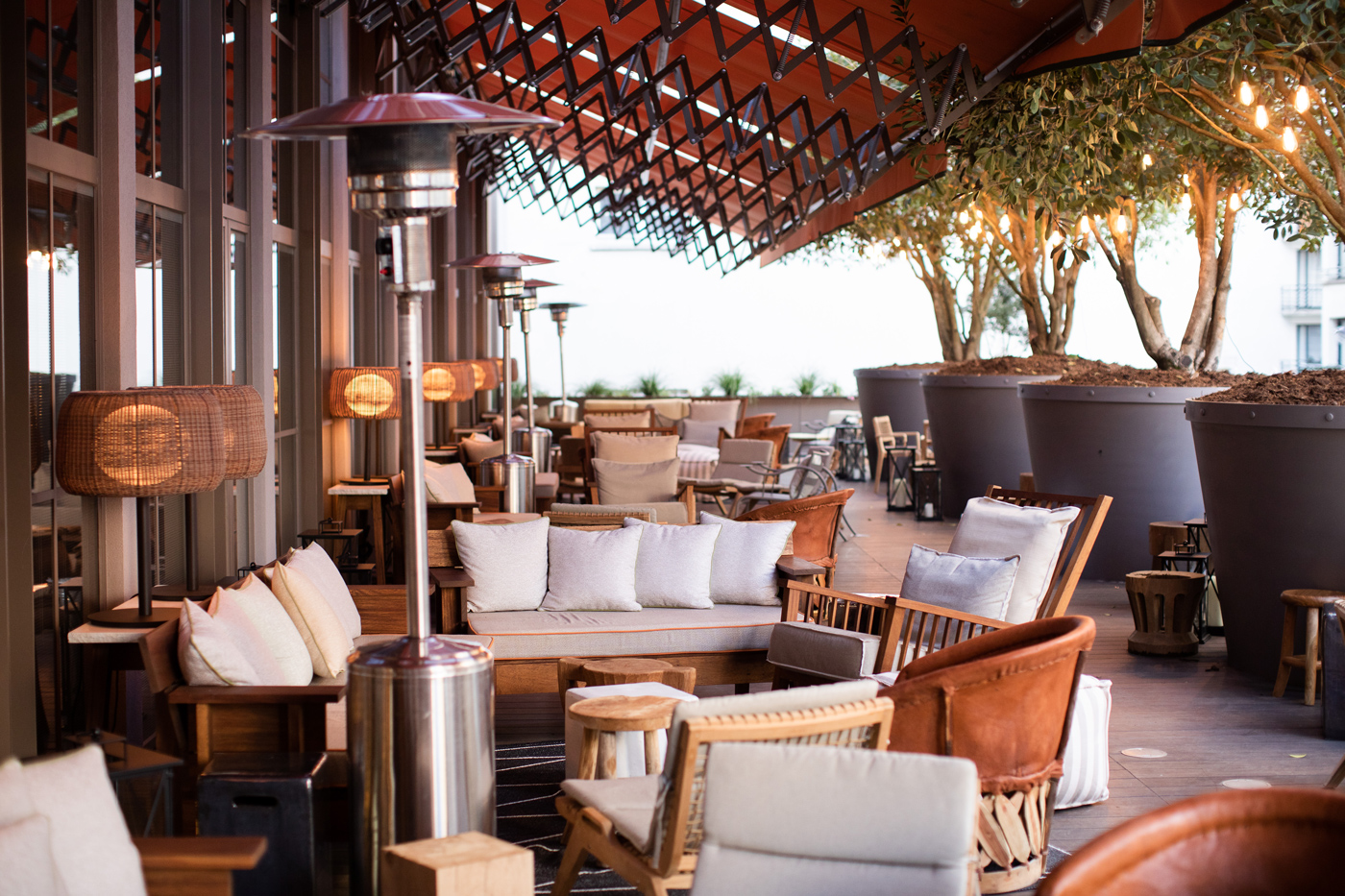 WHAT ARE SOME OF YOUR UPCOMING PROJECTS?
We just launched an outdoor collection with Cassina called Fenc-e Nature. It is about harmony with nature, and really brings something new to your home. We continue to explore biotechnology with our collection of glasses 'Starck Biotech Paris', while working on dematerialisation and bionism by proposing new, innovative solutions that you will be able to discover in the coming weeks. And I'm also very interested by my work on the next commercial International Space Station in collaboration with Axiom to develop commercial space tourism.
THE OWNER'S PERSPECTIVE
Emmanuel Sauvage is the co-founder and Managing Director of Evok Hôtels Collection, a group that launched in 2014 and now boasts a portfolio of five properties in Paris and another in Courchevel.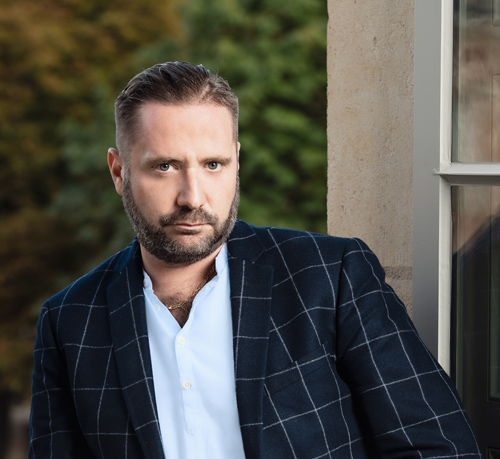 WHAT DOES BRACH PARIS REPRESENT WITHIN EVOK'S PORTFOLIO?
Brach is the second hotel of Evok. It has a special place in the group's portfolio because the renovation of the building took four years, and it was the biggest project. Also, the hotel, as every property of the group, has a special DNA. Brach illustrates our casual and relaxed luxury with its sports club, restaurant, terrace and the rooftop garden.  It's a very unique and livable space.
HOW DOES IT FEEL TO STAY AT BRACH?
The atmosphere and the energy are really special. We are lucky to have an amazing staff that takes really good care of our guests with a casual yet five star service.  The view is quite impressive too, if you are lucky enough to have a sunny day, especially if you ask our staff to take you to the top of the hotel, where you can enjoy a front-and-centre view of the Eiffel tower. 
WHAT ARE BRACH'S BEST ASSETS?
We have one of the largest pools in Paris, a Himalayan salt cave, rooms with a view on Paris's roofs or the Eiffel Tower, a terrace on the first floor with a special menu, a buzzy Mediterranean restaurant, and there's always a really good mix between local and guests, tourists and Parisians . The hotel is  a real part of the neighbourhood. 
HOW DO YOU APPROACH YOUR ROLE WITHIN THE GROUP?
The role of the Managing Director involves public relations, sharing and keeping the DNA of the properties with our teams, and also with the locals and the international guests. And this is even more important in a place like Brach, which is a buzzy place that mixes locals and guests, tourists and Parisians.  The aim is to maintain this "cool spirit" of the place along with the seriousness and rigour required of a five star hotel.
WHAT'S THE MOST AMAZING THING STARCK HAS DONE IN TERMS OF THE DESIGN, IN YOUR OPINION?
Starck didn't do ONE amazing thing, he created the Brach entirely. It's Brach that's amazing… It's a whole!
what's nearby