November 14, 2018 Nadia Michel
A friend who travelled to Paris recently came back with a somewhat cautionary tale: upon her return home, she was surprised to discover that she had been spotted in one of the city's well-known restaurants – caught on camera by a nearby Kuwaiti food blogger who had posted the footage on his well-followed Instagram account. Now, the friend in question was of course dining with her spouse, but can you imagine if she hadn't been? The repercussions would have been enormous.
It's a clear reminder that we are living in a world where privacy (seen an elevator without a camera lately?) is becoming harder to come by. Which begs the question, where can you possibly go these days for an under-the-radar business trip or exclusive yet discreet lunch?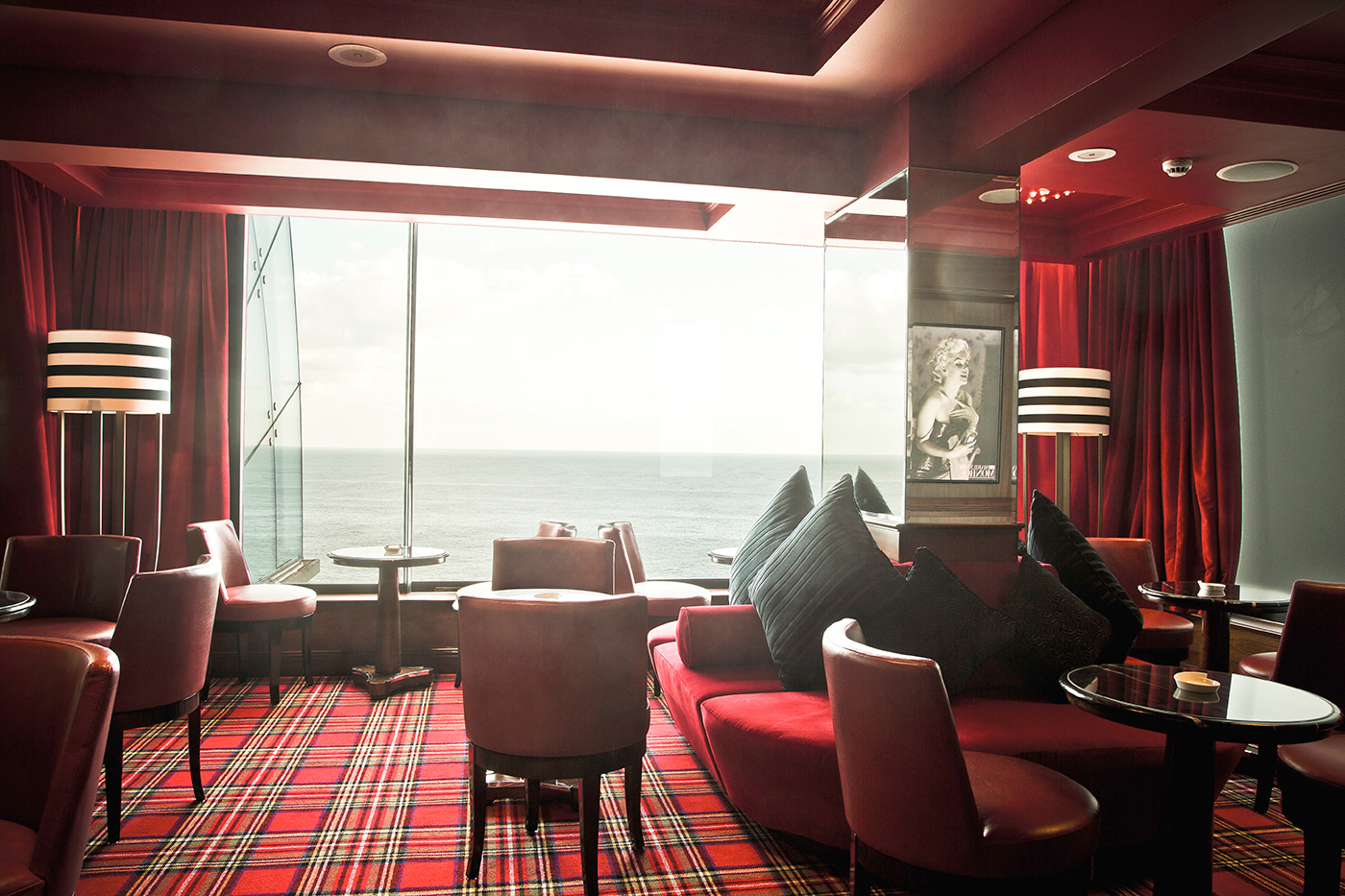 The answer is Beirut's Le Vendôme. That's partly because the time-honoured, sea front boutique hotel is hidden in plain sight, nestled between the larger and much more imposing Phoenicia Hotel and a newly developed, sky-high apartment building, recessed from the road so that you can discreetly pull into the driveway away from prying eyes. But then there's also the fact that you can head straight for your room and check in from there, avoiding hanging around in any lobby area. In truth, though, even the lobby has a hush-hush feel, replete with low-ish ceilings and intimate seating areas.
Though it feels cosy, the hotel in fact has 73 spacious rooms and suites – many with grand views – and the kind of personal space Angelina Jolie appreciates when she visits the region on humanitarian missions. Though the 170 square-metre Presidential Suite is tempting, the 120 square-metre Ambassador Suite (our favourite) offer plenty of living space and is decked out in classic brocades, gold leaf, trompe-l'oeil cabinets and it offers a generous, separate seating area, perfect for intimate conversations or prepping for that key meeting. In truth, Le Vendôme is the European-chic alternative to flashy, designer-driven hotels.
Founded in 1964, the hotel shut down in 1983 during the war but it quickly regained its former glory when it reopened over a decade later in 1996 under Intercontinental management, attracting those in the know and even an outpost of the venerable La Petite Maison (though the restaurant subsequently relocated to a downtown Beirut location in 2016). With impeccable and discreet service, and a somewhat legendary bar on the top floor (famed in part because it stays open 24/7), Le Vendôme is the kind of timeless, dependable place you can bring your parents to.
It's also perfect for that top-secret business trip, where you want good service, refined cuisine and well, privacy. Though the chateaux-inspired décor isn't cutting edge, it's somehow timeless – just like your new venture should be. And the current anchor dining spot, the Pierre Yves Rauchon-designed Sydney's, with it's striking mix of British-inspired red tartan carpeting and black and white walls (it's no wonder the space has been tapped for numerous fashion shoots) makes for a proper deal-sealing locale.
A recent sampling of lentil soup, perfectly grilled sea bass (and let's not forget those finely diced Mediterranean vegetables with pine nuts) proved its possible to be satiated while still feeling light as a feather, leaving you focused on the task at hand and not on an overly stuffed stomach. It's worth noting, though, that the manageably-sized menu, which offers everything from grain-power salads for millennial-types to a more traditional veal paillard (there's also an abundant breakfast buffet, English-style afternoon tea and dinner) really has something for everyone.
Now you know: whether your plan calls for a 6am breakfast meeting or a 3am tête-a-tête, you can expect a rare level of privacy at Le Vendôme. But let's keep this between us.
what's nearby