December 31, 2017 Nadia Michel
If redefining what's cool is the key to success, then Valérie Messika, the founder and creative director of Messika, is certainly on a roll. She first re-wrote the diamond codes just over a decade ago when she launched Move, a collection of fine jewellery featuring diamonds that slid back and forth when moved. And she disrupted the status quo again with her Skinny bracelet, a patented flexible jewel based on an invisible system of gold nano-springs, which she touted as a diamond tattoo.
"When I founded Messika 12 years ago, there was a real fear and apprehension around diamonds and most women only really wore the stone on engagement rings or with traditional evening wear. A lot of women also thought of it as a stone to wear when they were 'older', as they had this notion that it aged them," she recalls.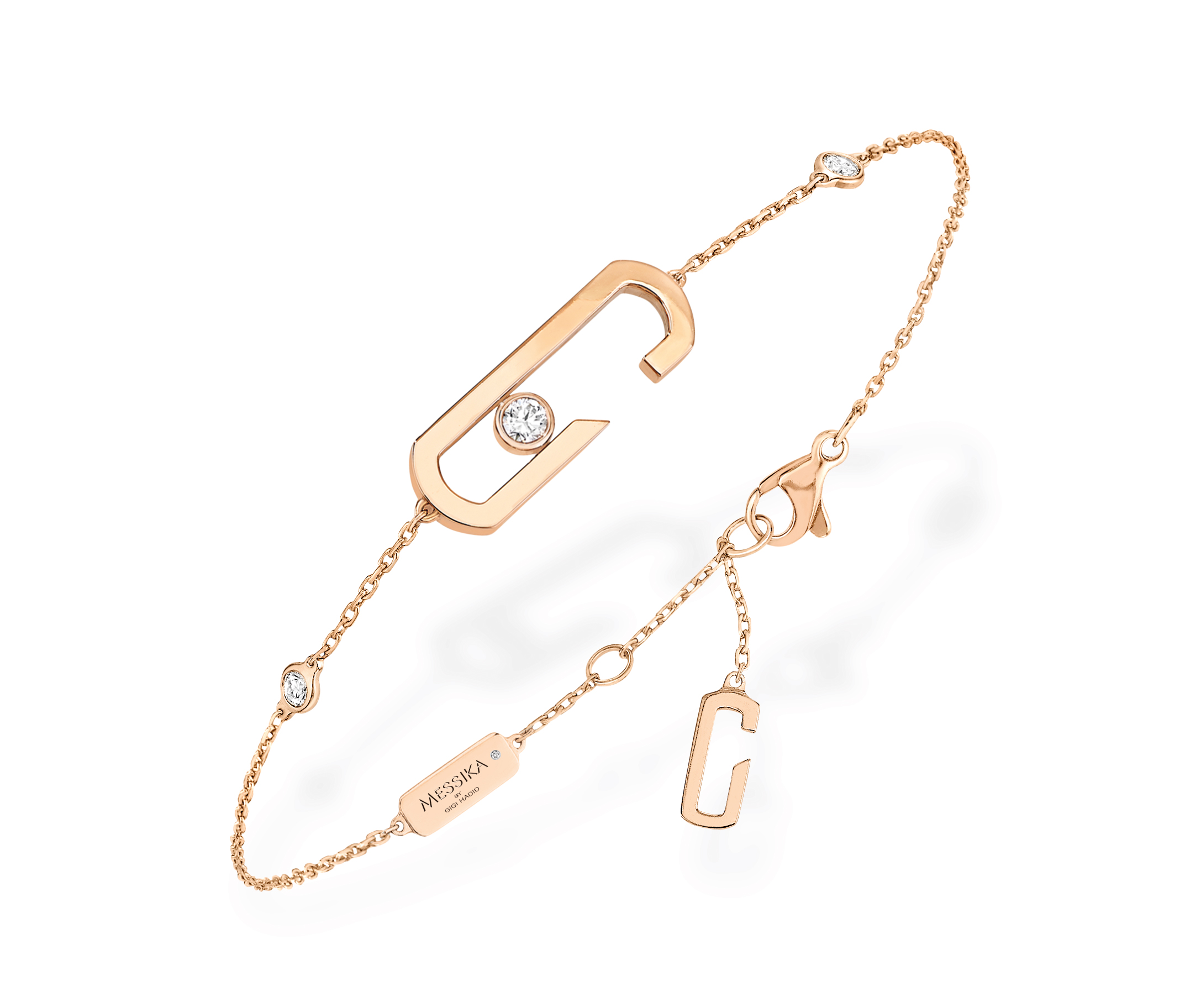 Not anymore. With 400 points of sale around the world, her own boutiques, a new high jewellery atelier in the heart of Paris and a string of celebrity clients including Beyoncé, Charlize Theron and Kristen Stewart, Messika has proven that diamonds are in fact every girl's best friend, even with skinny jeans and combat boots. "I feel like I am living in a dream," she confides.
The Parisian-based designer, whose father André is a long-established diamond dealer and polisher, grew up around precious stones but decided to pass on working in the family business in search of a more creative outlet. With the support of her father, she hit the ground running with a very personal collection that now includes ear-cuffs, double rings, chokers and hand pieces that have resonated with modern women, including Gigi Hadid, with whom she recently collaborated. "I loved working with Gigi. Her sense of detail and her discerning eye for fashion completely won me over," she admits.
Messika is now taking that wearable diamond approach up a notch with her haute joaillerie collection, because well, while diamonds are perfectly fine to be worn everyday, they are certainly appropriate for evenings, too. "Embarking on this adventure required a certain amount of courage. I knew I had to attain a certain level of maturity to deliver those creations. I needed to build confidence, and the brand had to gain credibility to enter this highly specialised sector," she explains.
With ten further store openings planned next year, seven of which are slated for the Middle East, including one at Dubai Mall's upcoming extension, it's safe to say the family business is alive and kicking, and the woman who initially turned her back on it is now paving the way for its future.