January 14, 2018 Sudeshna Ghosh
What Was New
Apart from the customary exhibits, this year saw a newly introduced Residents section in which eleven artists from around the world were chosen and invited to spend a few weeks in Dubai to create pieces inspired by the local environment. The show's organisers were particularly chuffed about the initiative and were quick to tout its long-lasting benefits. "It is so nice to know that hopefully we, as an entity, can play a role in an artists' body of work in the years to come, that we may facilitate something that has an enduring impact," said Myrna Ayad, Director of Art Dubai.
This year's show also saw the start of a collaboration with Saudi Arabia, and more specifically the Misk Art Institute, which is part of Crown Prince Mohammed bin Salman's Misk Foundation and headed by the artist Ahmed Mater. Within that scope, Misk took the responsibility of being the main sponsor of Art Dubai's Modern section as well as its symposium, and they also curated their own exhibition – 'That Feverish Leap into the Fierceness of Life' – which surveyed modernist schools in five Arab cities between the 1940s and the 1980s (the Contemporary Art Group in Cairo, the Baghdad Group for Modern Art, the Casablanca School of Art, the Khartoum School and Dar Al-Funoon Al-Saudia in Riyadh).
High Points
Among the returning favourites was the Abraaj Group Art Prize, which is now in its tenth year. Unique in its format, the Abraaj Prize goes to both an artist and a curator based on a proposal only, rather than a completed work. The artist then gets 100,000 USD to realise this dream project, which is revealed at the following Art Dubai fair. This year's winners were 33-year-old Paris-based Tunisian, Myriam Ben Salah, who curated an exhibition called 'Of Other Places', and Lawrence Abu Hamdan, a 33-year-old audio-visual installation artist (born in Amman, raised in England and now residing in Berlin) who produced his dream artwork for Abraaj. It explored the barriers and divisions afflicting the world through some pioneering tech that projected images on both sides of a specially treated glass wall, while an accompanying narration completed the experience.
Elsewhere, 'I Am Not A Robot' was the timely theme at this year's Global Art Forum. Commissioner Shumon Basar, along with co-directors Noah Raford, who's the chief futurist of the Dubai Future Foundation, and Marlies Wirth, the Curator of Digital Culture at the MAK in Vienna, put together a multi-disciplinary programme comprising lectures, conversations, film screenings and performances that looked forward to employment in an AI era and the implications of automation and it provided thought provoking material.
"We are exploring the promise and paranoia of where and how automation affects our lives, but we're able to approach the topic in ways that other platforms aren't able to because we are cutting through different disciplines," said Shumon Basur. "We wanted our audience to encounter a menu of topics, and we want to precipitate discussion."
The other buzz-worthy platform for discussion was 'The Room', which for its third iteration, was taken over by GCC, a collective of creatives from the Arabian Gulf who devised an immersive, large-scale interactive installation that took the shape of a mock morning TV programme, 'Good Morning GCC' that was hosted by the Kuwaiti TV star Suliman Al Qassar. Then, each evening, the set was converted into 'GCC After Dark' – a party venue with renowned DJs at the decks.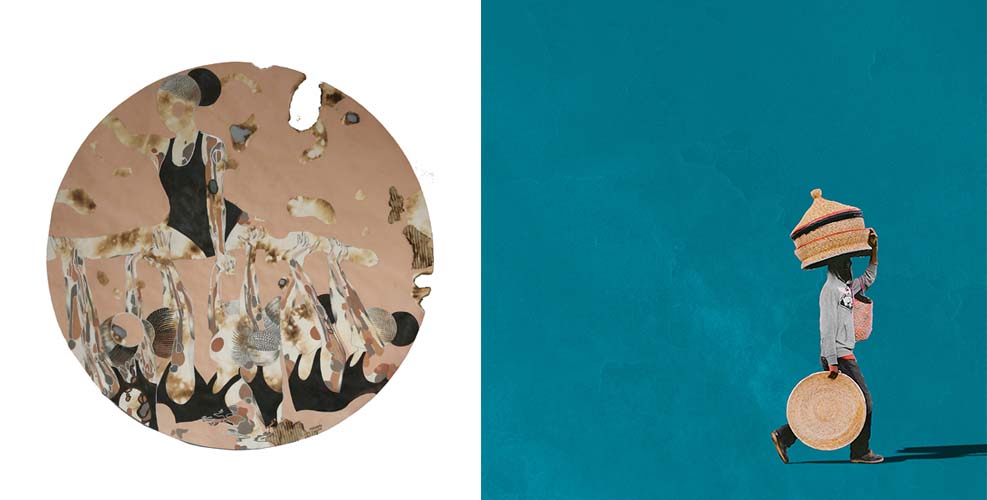 The Mix
Besides multi-dimensional experiences, Dubai Art served as an important platform for emerging artists from across the Middle East, Africa, and Asia. This year four countries made their debut – Ethiopia, Iceland, Ghana and Kazakhstan, and their contributions were shown alongside works by more established masters from around the world. "Our dream was to make the fair diverse, and our programming thoroughly inspirational, enjoyable, and intellectually stimulating," reflected Myrna Ayad. "We just really want to be that meeting point for people to discover and be enlightened."
Spotlight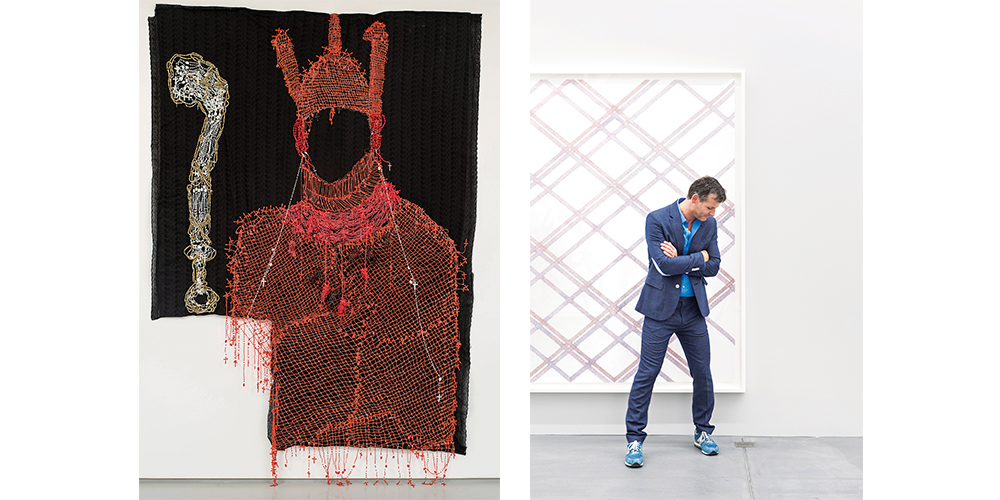 Victor Ehikhamenor (left)
One of participants in the inaugural Residents programme, the Nigerian visual artist works with lines, patterns, and African motifs; he has created a body of work titled 'The Cartographer of dreams'.
"Cartographers map out borders and countries. I am trying to represent the dreams of this young country, the UAE. What is the relationship between those that dreamt this place, and those that are actualising those dreams? Everybody has a part to play in creating this. I am trying to focus on the overlooked – the working class, the maintenance guys, the guys that are breaking their back to build these dreams."
Karim Noureldin (bottom left)
He created two site-specific textile installations, commissioned by Julius Baer for Art Dubai's VIP lounge. The Swiss-Egyptian artist titled the abstract pieces, which were hand-woven in India, 'Des: From Pen to Thread'.
"I am doing exactly what I always wanted to do, so I can say I've achieved the dream that I had when I was younger, but it was a long, hard road to get here. Life as an artist is much more complex and competitive than it appears to be, you have to work at it like any other profession. It's a long, lonely process, so the dream is great, but the reality is quite a job!"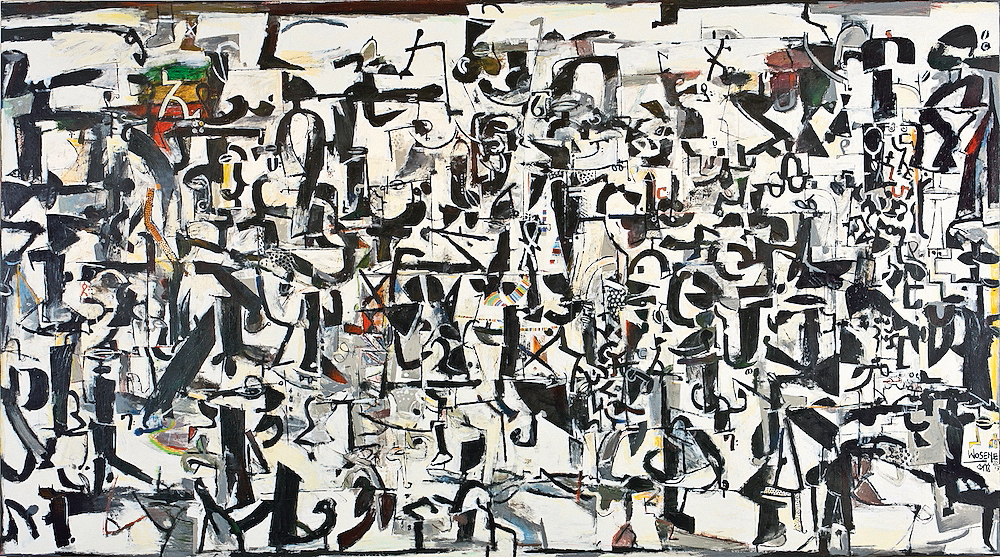 Wosene Worke Kosrof
Of Ethiopean descent, Kosrof uses the Amharic script to represent his heritage, while painting conversations that convey the human condition. A seminal collection of his new works were presented by debutante gallery, Addis Fine Art.
"I wanted to present to international audiences something of the richness and complexity of Ethiopian culture. And as Art Dubai has created an aesthetic oasis in which people from all over the globe convene to discover new art, new visions, and bring together artists from parts of the world that have long been ignored and neglected, it is indeed a dream to be here."
what's nearby