March 30, 2018 Nicolas Shammas
It has been three years since I first stayed at the Peninsula Paris, having then flown out to try the new hotel and offer my insights into what was the third – but most exclusive – of the Asian powerhouses to enter the City of Light (after the Shangri-La and Mandarin Oriental).
This time I have returned as a guest of Air France (which as it turns out works with all the 'Palaces' – a special designation for the very top tier of five-star hotels – and Michelin-starred restaurants of France as an off-the-record concierge for their most special customers) in order to meet the La Première team at the airline's historic Aérogare des Invalides and discover their impressive new first-class service.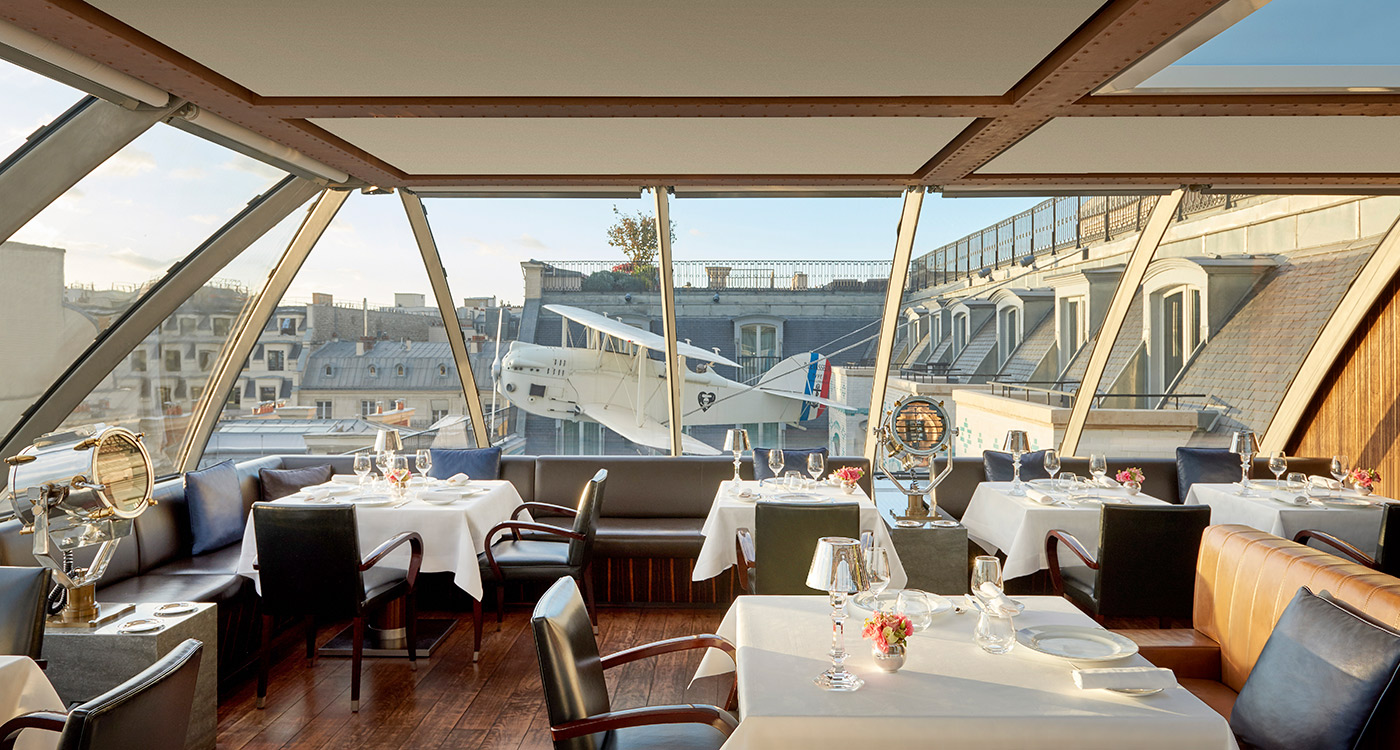 But – back to Peninsula – more than anything, this latest visit afforded me the chance to experience what I had not had the chance to do the first time around. That meant a meal at the perennially booked up restaurant, L'Oiseau Blanc, a day at their sine qua non spa, and finally a visit to the hotel's most recherché of amenities – its historic cigar lounge.
So let's begin with the first. L'Oiseau Blanc is an aviation themed restaurant with 360-degree views over Paris and what I had expected, given you need to book at least two months in advance, was a very stuffy atmosphere, white-glove service and micro-servings of nouvelle cuisine. The reality though, is not that at all – the service was friendly but not familiar and the menu was as straightforward as the dishes on it. Apparently, there are only ever five or six starters, with about the same number of mains (split equally between fish and meat) and this helps set a relaxed and accessible tone that is further reinforced by the actual food. My meal started with the 'pain de pot-au-feu', which was essentially a wholesome slice of steak pie, and culminated with a delicious filet of turbot, cooked in a lemon and thyme white butter sauce. Both plates were simple and delicious, and they showed an instinctive respect for fresh, seasonal ingredients.
Next up was my afternoon at the Peninsula's massive 1,800sqm spa. Now I should be totally honest and admit that, although I got a massage in one of the two impressively large couple's suites (there are also six individual treatment rooms), I wasn't all that enthused. Then again, this was probably more to do with the fact I was given a (male) therapist who didn't go deep enough into the tissue. So my favourite feature ended up being the hotel's impressive swimming pool. Not only is it more than adequate in length (20 metres), it also has a couple of adjoining hot-tubs and some loungers for some unexpectedly peaceful post-laps shut-eye.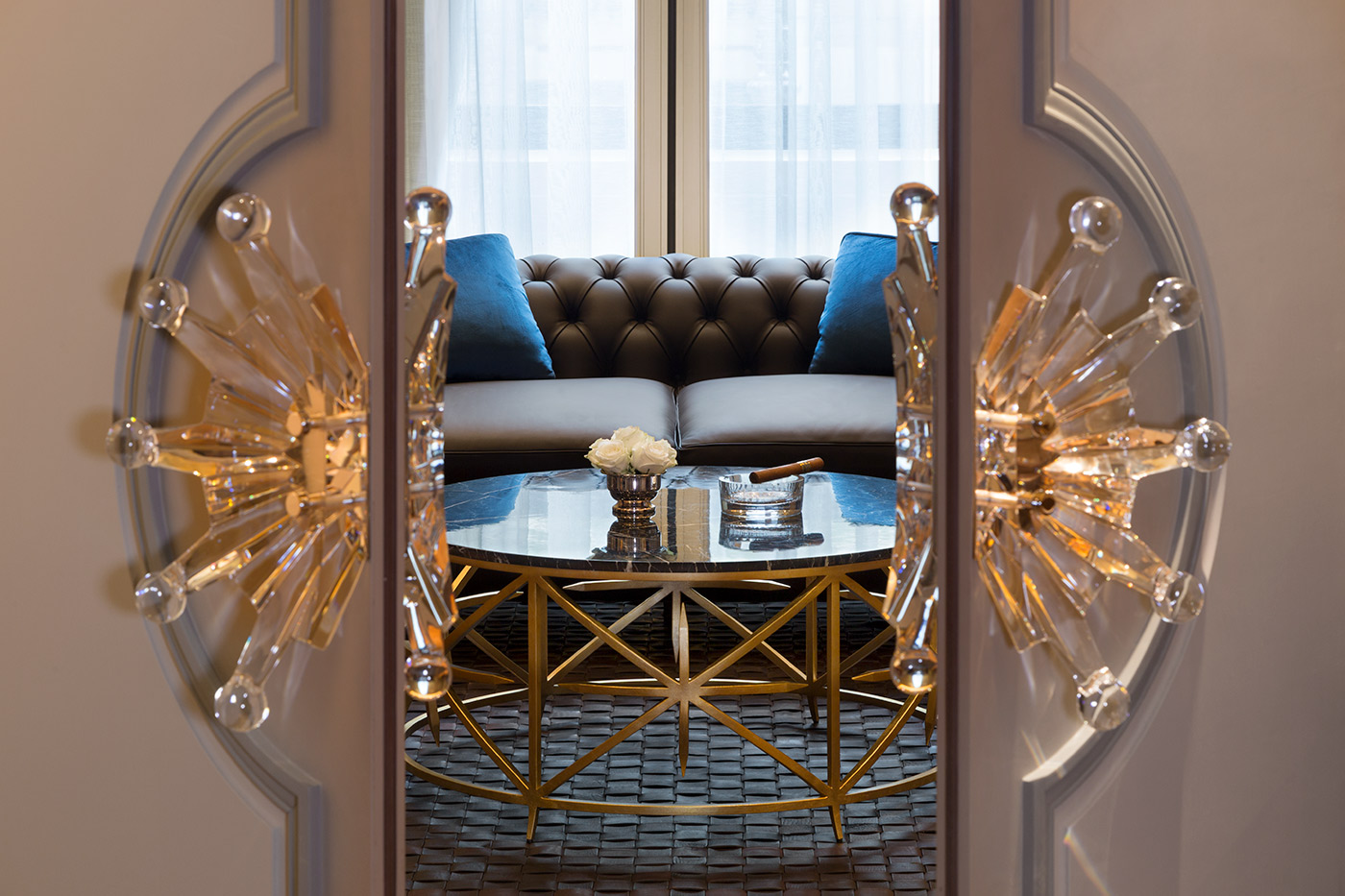 On to the cigar lounge we go. What the Peninsula did here was to build a room inside a room, like a box in a box, and the reason for this was that they didn't want to ruin two frescos on the ceiling with billows of smoke. (For your information, Cinzia Pasquali, an expert who had previously been charged with restoring Leonardo da Vinci's paintings at the Louvre, was the woman the Peninsula brought in to restore the frescoes). Consequently, smokers in the wood panelled smoking room can still look up and admire the two artworks of the original lounge (representing music and science and geography respectively), just they do so through a glass ceiling. Considering what horrible spaces smokers are usually confined to, this one really is the height of chic.
All in all, the Peninsula's product seems to be as formidable as ever, but seeing how quiet it was during my stay, I had an inkling that business is not as strong as its owners might like. Accordingly, I asked the manager of the hotel, Yves Thoma, what their latest occupancy rates were. "More or less equal to the competition I would say," he answered. "But critically, our REVPAR [the revenue per available room] is better than most and this is because we didn't resort to slashing rates as a means of compensating for the lower number of tourists."
For some context, it seems that Paris, and the Île-de-France region that surrounds it, has been suffering ever since the Charlie Hebdo massacre in January 2015 and the attacks in November of the same year, and what's been extra-troubling for the 'Palaces' is that the sector that was worst hit was that of the affluent traveller. "Also the troubles in Qatar played a very detrimental role to our summer occupancy rates but the number of US and European visitors were significantly up for us in 2017," revealed Thoma. "2017 was a better year than the previous one, and with the Chinese and Middle Eastern clients returning, we expect an even better 2018."
what's nearby