February 5, 2019 Nicolas Shammas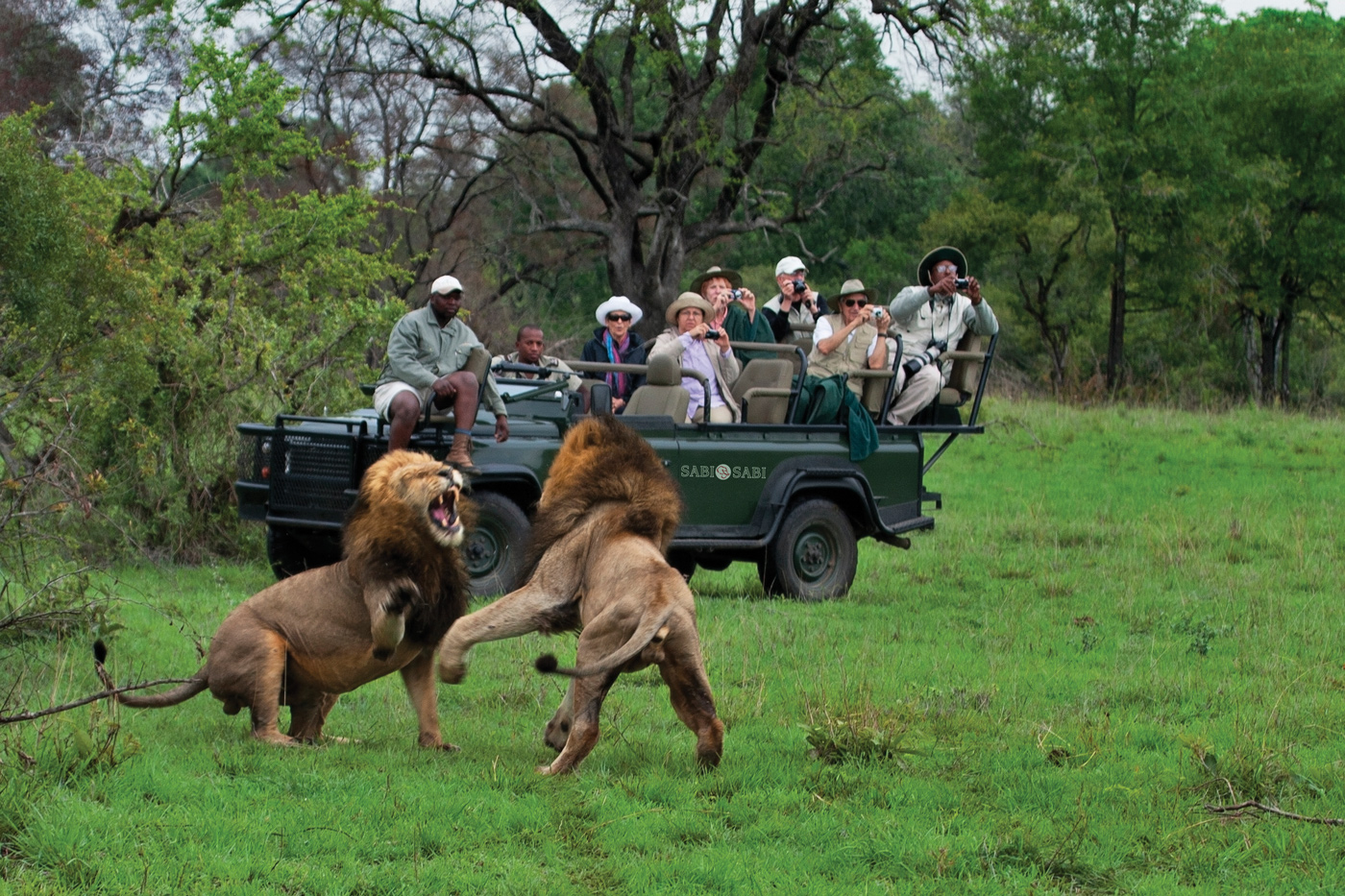 We were given one rule. One simple rule. One code of conduct for avoiding a catastrophe during our excursions in the bush: never stand up in the Land Cruiser.
So here we are, in the wild, surrounded by a pride of lions. Two of them to our left, the dominant male and a lioness, have just started mating when all of a sudden, a member of our group decides to stand up and get a better shot. Both Joe, our well-informed ranger who's at the wheel of our off-roader, and Candy, our intrepid tracker who's seated over its bonnet, are horrified but also circumspect.
Tersely commanding our friend to be seated, I see Joe reach for his rifle. But it's already too late. Where before they were oblivious, the pride has suddenly taken a chilling interest in us. Candy's head swivels frantically to the right. It's one of the males, evidently a young one, for his mane is a light orange-brown. He has woken from his slumber in the shade of a Marula tree. Rising stiffly, he straightens his legs and sticks out his nose. His tail is stretched out like a pointer. No one dares breathe. There's a cool breeze blowing gently from behind us and the sky is filled with a red haze from the setting sun. Far from losing ourselves in this most romantic of settings, we are all vividly aware of the danger that surrounds us. Luckily, after circling the car a few times, the young male seems uninterested and slowly lumbers away. Meanwhile, the mating scene that had been taking place has ended almost as quickly as it started. The lioness has turned to lie on her back, raising all four paws in the air as if to make sure things take hold. Our panic is over. We let out a collective sigh as Joe starts the car and we take off at speed.
"This is a stark reminder that we are not in a zoo," he tells us. "Here, in the South African bush, we are the ones being observed."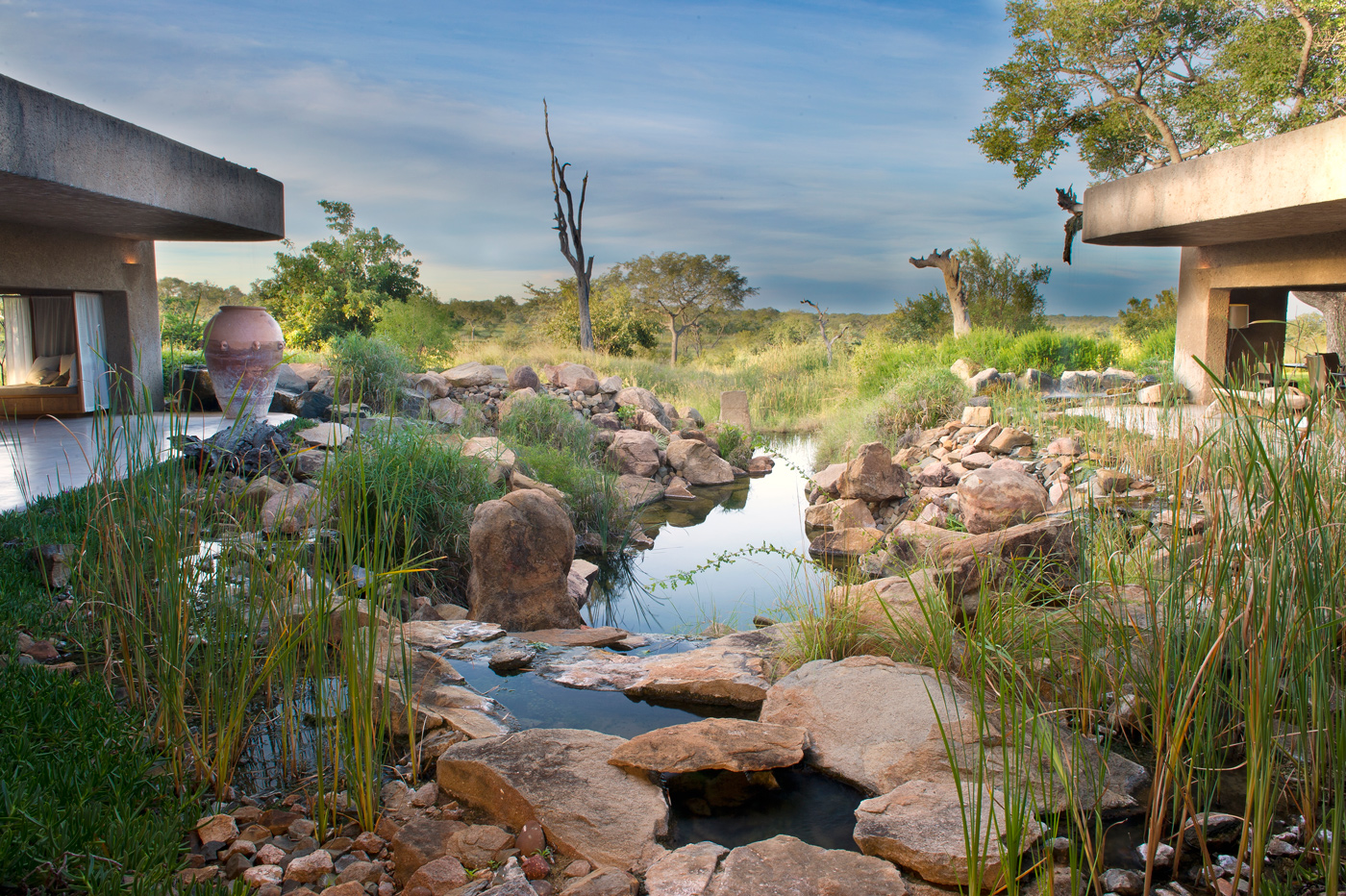 on the southwesterly edge of the more famous Kruger National Park. Remarkably, the former pre-dates the latter. Initially formed as a fenced-off region used for cattle farming, the landowners later turned Sabi into a place to hunt big game but they put a halt to all of that in the 1960s. In 1993, after many years of negotiations with Kruger, the fence bordering the two estates was torn down and animals have been allowed to freely roam between them ever since.
The reasons for Sabi Sands being superior to Kruger are threefold. The first, funnily enough, are the boreholes and dams created back when it was agricultural land. They're still intact but in place of cattle, a vast array of wild animals now come to enjoy the abundance of fresh water.
The second element is exclusivity. You see, people can only enter Sabi Sands if they're staying at one of the lodges within its borders. They're all exceptionally high-end, pricey and operate solely on an all-inclusive policy that doesn't just factor in food and drink but all safari-related activities too. Not only is each and every ranger on the estate – irrespective of which lodge he or she works for – highly trained but they work as a collective, communicating with each other via two-way radios. That makes tracking the movement of animals so much easier.
The final and invaluable advantage of Sabi Sands is that all the Land Rovers here are allowed to venture off road, something that's strictly prohibited in Kruger.
Something you never quite realise before you go on safari is that you can spot an animal anytime, anywhere. You soon get into the habit of keeping your eyes peeled on the horizon, watching keenly for any small sign of movement, a flicker of a tail, or the ruffle of a bush. Though you're all but guaranteed a spotting of the Big Five during a stay – meaning lions, rhinos, elephants, buffalo and even reclusive leopards – we saw so much more, with sightings of hyenas, zebras, hippos, waterbuck, impalas, kudus, baboons and giraffes, and that's without even mentioning all the amazing birdlife.
Sabi Sabi is one of the 21 lodge companies within Sabi Sands and it's also widely regarded as its best. They currently have four unique properties, all located within the reserve. "Our strategy has been to create three unique worlds through four first-class camps, one of yesterday's colonial romance, two for today's classic bush experience and one for tomorrow's African renaissance," explains Rod Wyndham, the company's Managing Director, whose wife also happens to manage the largest of the properties. Our choice, was to experience the most forward-thinking one, the Earth Lodge.

Primitive yet also highly sophisticated, the Earth Lodge is a sumptuous escape from the mundane.
A typical day at the Earth Lodge begins very early. You're woken with a knock on the door at around 6:00am and though this may seem like a terrible idea for a holiday, it's not as bad as you might think. It's important to get out before first light so there's not sufficient time for breakfast (which is served upon your return at 9:30am) but the amazingly attentive staff do serve you freshly brewed coffee or tea as well as fruit juices with a muffin, rusk or other freshly made delicacy. Amazingly, you'll seldom find a grumpy riser as there's just so much excitement about going on a game drive. At this hour, the bush is already alive, the air filled with birdsong as the rising sunlight dances off beads of dew on spiders' webs. "Nobody, not even the tracker who can read the bushveld like a book, knows what's in store," explains Joe, our trusty ranger, "the anticipation keeps everyone alert."
We learn to do as they do, watching the road for spoor, checking the trees for breakages and looking for any sign of prints left during last night's action. Joe is always mindful to explain how the animals behave. He's vastly knowledgeable and it doesn't take him long to imbue us with his love of the wild. Incredibly, Sabi Sands is so vast that each outing we took was in a different direction. It really is a wonder that they never get lost. Of course, you always return home without fail.
And what a place it is. Earth Lodge may be pricey at roughly 2,000 USD per couple per night but it's worth every cent. Designed like some Bond villain lair, it's an astonishing and innovative property that has been cunningly built into the natural contours of the land. Entering the hotel means descending a stone path that has you mentally preparing for some kind of bunker.
What awaits however, is a stunning avant-garde, eco-friendly paradise made of concrete that's been coated in a cement, sand and grass mixture. Primitive yet also highly sophisticated, the Earth Lodge is a sumptuous escape from the mundane.
The central common area of the hotel comprises the reception, lounge and dining area. While there may be a roof over your head the entire space is open without a single window or door to impede your view of a nearby watering hole and the incredible panorama of bushveld beyond.
There are 13 suites in all and each is constructed as a stand-alone pavilion. In a welcome break from the almost ubiquitous colonial theme of most other safari lodges, the Earth Lodge's suites, which were inspired by giant termite mounds, are highly minimalistic. With lofty ceilings and glass fronted living rooms and bathrooms, each one comes with driftwood fixtures, animal skin rugs, an egg-shaped bathtub, a private plunge pool as well as indoor and outdoor showers. Also, thanks to the absence of any television as well as any decent Wi-Fi connection (beyond the central common area), it offers a wonderful disconnect from the rest of the world.
That's not to say you should ever lose your bearings however, for there is no fencing around the lodge. Indeed, it's not at all unusual to find monkeys or deer roaming through the hotel but the staff does ensure that the area remains safe from more dangerous animals and they have a strict policy of escorting you to your room once the sun sets in the evenings.
Strangely, you never imagine the food to be much good on a safari. How wrong this is. From the moment you arrive at the Sabi Sabi Earth Lodge, you are assigned your own waiter and he makes sure you're always happy with what's on offer. Ours was a lovely old fellow called George, who was as attentive as he was charming. Breakfast is a buffet although you can order additional items at will, lunch is à la carte and dinner is always a five-course extravaganza prepared by visiting chefs and served out in the open in an area to the side of the main building the staff call the boma, where 'walls' sculpted from tree roots have been piled up piece by piece. In the middle is a bonfire and lanterns and candles abound.
Where each day's safari begins at 6:30am, the day's second and final game drive is at 4:00pm. This is usually the more action packed of the two. As the fierce heat of the day dies, the inhabitants of the bush become restless and the animals move out of the shade. The call of the crested francolin reverberates through the woodlands and birds increase the volume of their song. Sunset is at 5:30pm, the time your tracker will find a spot to park the Land Cruiser and prepare a sundowner cocktail beside the vehicle. Watching the sky turn through its various shades of vibrant reds, electric oranges and sensational golds is an experience that'll stay with you forever. But it's also the calm before the storm, a time of increased danger as the most dangerous hunters come out to play.
Our final night safari gave us a perfect insight into this for we managed to join a pride of lions as they stalked a herd of impalas. Astonishingly, they did not seem to mind us tagging along in their single file and weren't even fazed by the spotlight our tracker was shining on them. Observing their slow, loose-jointed and almost arrogant amble as they kept scent of their prey was a privilege we will never forget. Sadly, we had to give up the chase because, just like our feral friends, our dinner was calling. Maybe, out here in the African bush we aren't so strange after all.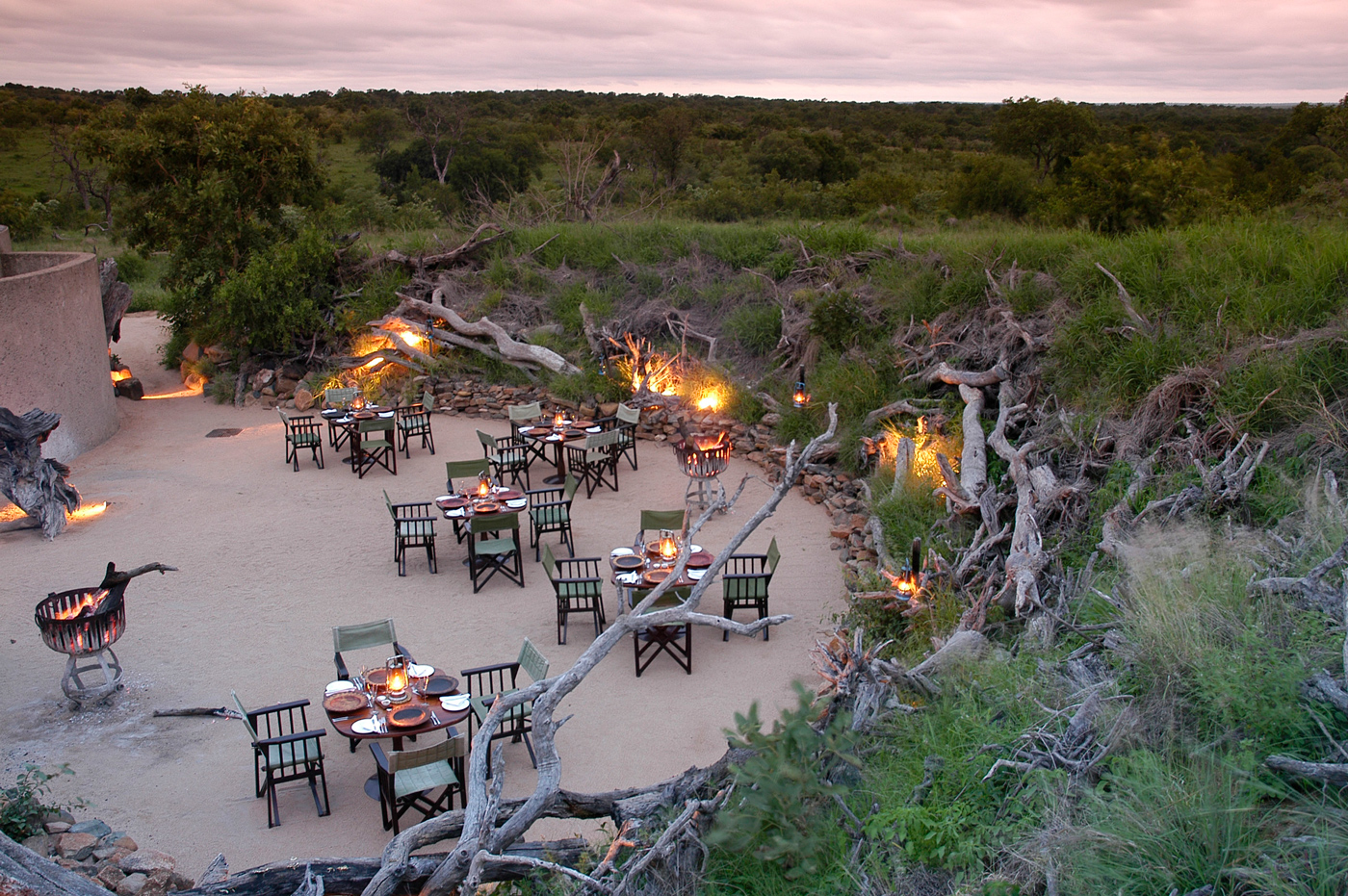 GETTING THERE
Sabi Sabi is one of the few safari lodges to have its own air strip and there's a daily 19-seater flight service to and from Johannesburg. The best part is that it's only an hour's flight away. Of course, if you have your own jet you can fly there directly but keep in mind that the airstrip is only operated between 11h30 and 14h30.
what's nearby