December 14, 2019 Marwan Naaman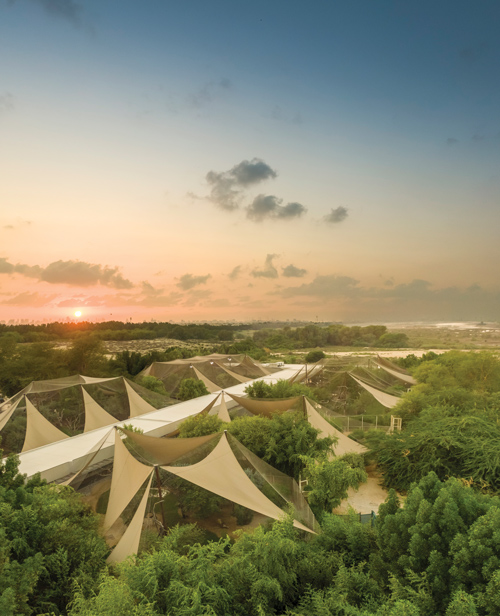 Can one man's dump ever be another one's Eden? Apparently so. The Wasit Natural Reserve Visitor Centre in Sharjah boasts eco-friendly credentials that make it the ultimate haven for migratory birds.
The UAE emirate of Sharjah is showing the way when it comes to eco-friendly projects. In 2016, Sharjah unveiled the Wasit Natural Reserve Visitor Centre, which was designed by Dubai-based X-Architects. A former wastewater and rubbish dump, Wasit Natural Reserve was rehabilitated over the course of 10 years, as officials sought to reforest the region and bring migratory birds back to the area. Over 35,000 trees were replanted, and conservation efforts to preserve the indigenous salt flats and coastal sand dunes were initiated.
In parallel, officials decided to establish a visitors' centre, in order to educate the people about the importance of wetlands as natural ecosystems, while also providing information about the unique bird species that pass through Sharjah and the rest of the UAE during their migratory process. "When they turned to us, they were in the process of land regeneration and purifying the site," says Farid Esmaeil, founding partner of X-Architects, "and as a result it had attracted many birds, both migratory and regional birds. It was important for us to contribute to this national resource."
X-Architects was aware of the fragility of the ecosystem and the birds' great sensitivity to their surroundings, so they sought to design a space that would take "zero architecture" as its starting point. "We found that there was a change of topography, and we used that as an opportunity to build a building against the change of topography," says Esmaeil. "As people approach the building they almost submerge themselves within the ground, and then they enter the galleries while the birds are always outside in the open space."
The Wasit Natural Reserve Visitor Centre is 100 metres long, and the interior space covers roughly 3,000 square metres. The place is surrounded by birds on both sides. "The design of the galleries is done in an integrated way where nature is elevated, with grass on the two sides," says Esmaeil. The tilted angle of the glass is essential, as it reflects the ground and prevents the birds from smashing into it when they're flying through the reserve. The flora's proximity to the glass also allows visitors to view the birds up close, as creatures frolic across the trees growing directly outside the glass walls.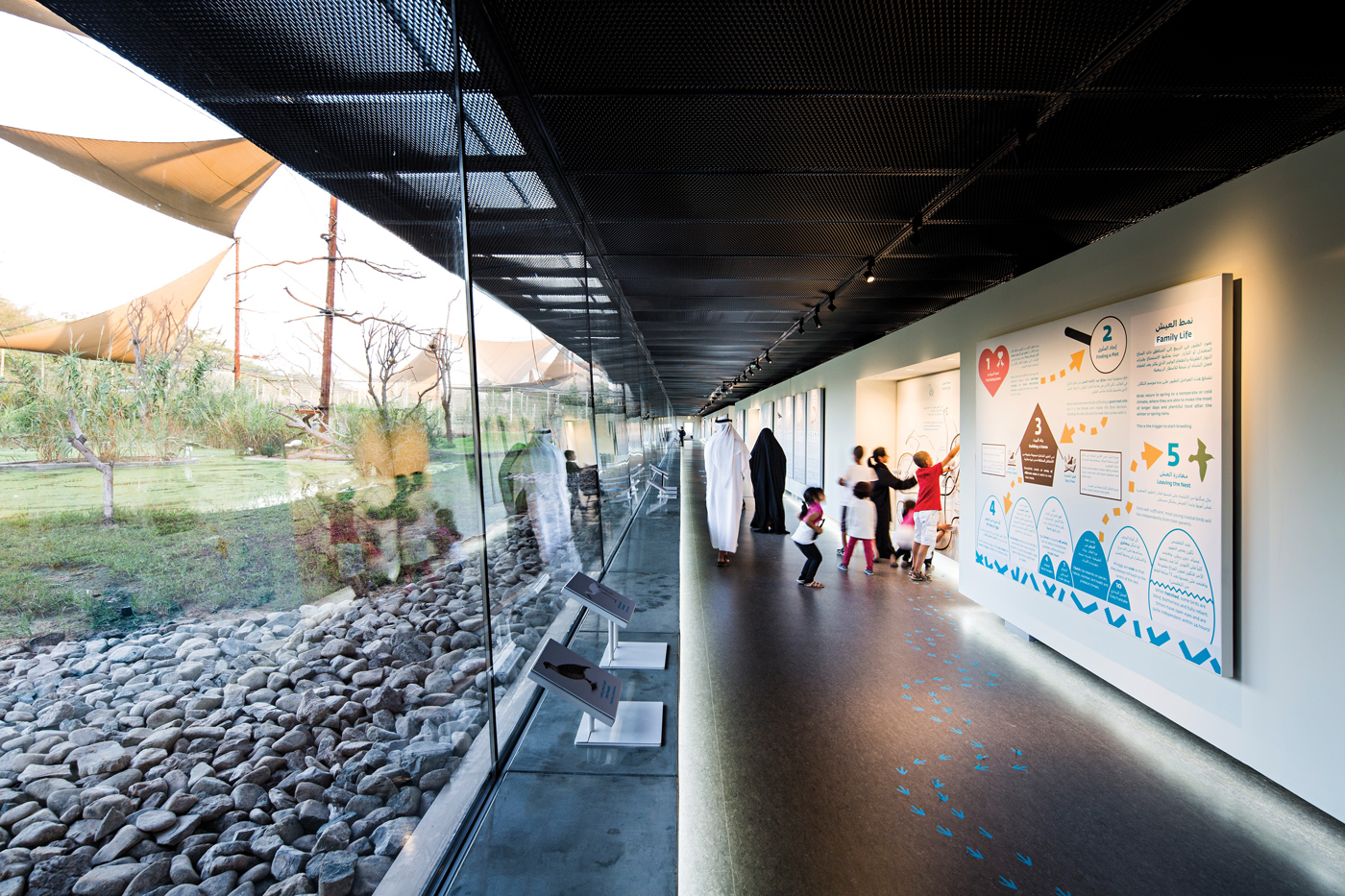 The project possesses a number of green credentials. "The light posts for the birdcages are recycled wood," says Esmaeil, "and we have a water recycling zone within the site." In terms of function, Wasit Natural Reserve Visitor Centre is also a breeding facility in which birds are cared for before being released into nature. There's also a research centre that tracks the birds' migratory routes and habits, in addition to educational and veterinary facilities.
Reflecting on the Wasit Natural Reserve Visitor Centre, Esmaeil believes that it continues to increase in beauty. Since the project was completed, the trees planted outside have kept growing and flourishing. "Over time, as we pass by, we see more of nature and less architecture," he says. "It's almost becoming heaven."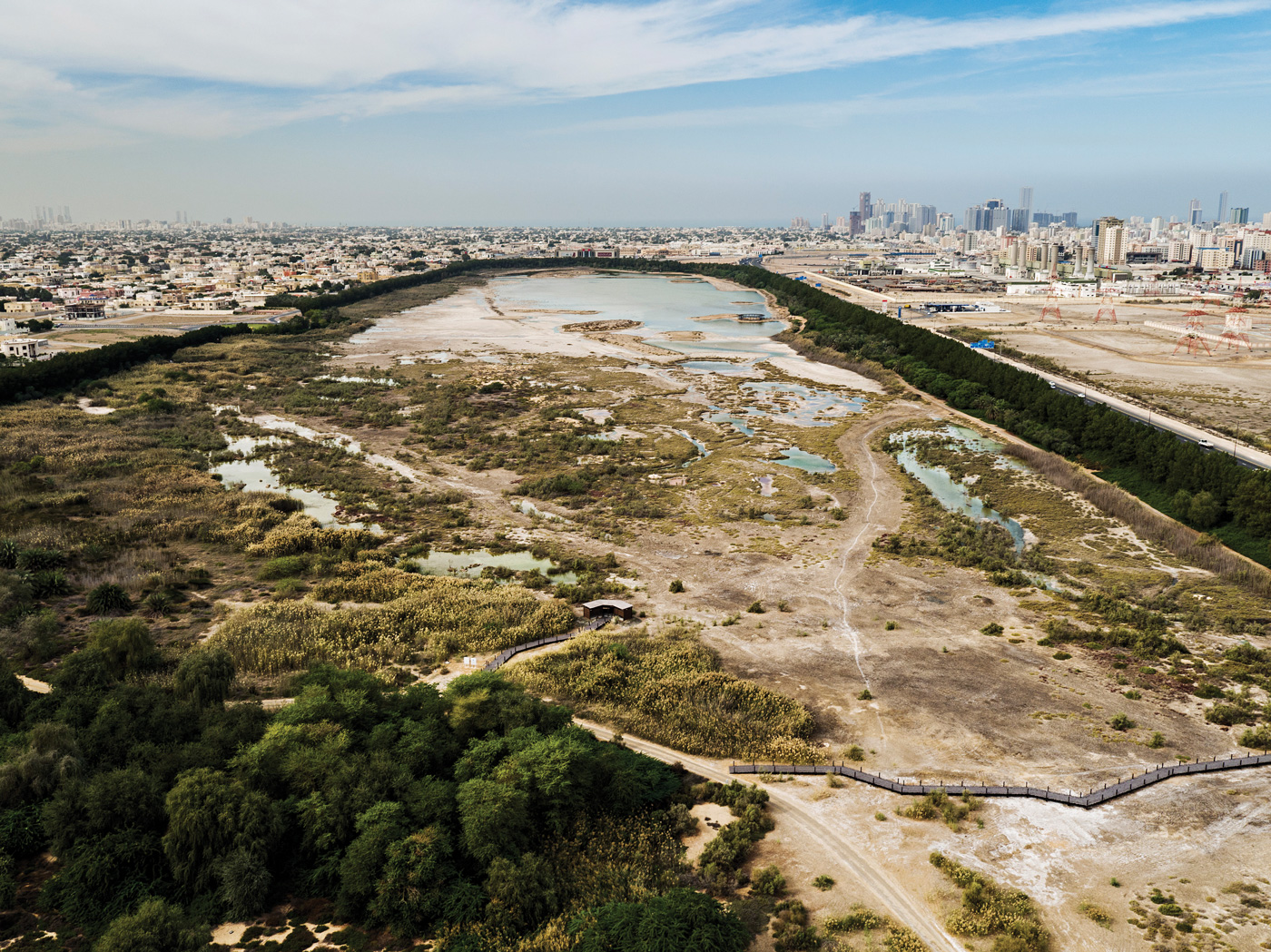 what's nearby