November 14, 2018 Nicolas Shammas
First a disclaimer: I have long had a soft spot for the Four Seasons New York. In fact we go way back. That's because, during the four years I spent in Rhode Island studying for my bachelor's degree, I would often try to explore as much of the East Coast of the United States as I could, and visiting New York was, and remains, something I would try to do as often as possible. Well, it was on one such trip that I first had the pleasure to stay at the Midtown Manhattan oasis that is the Four Seasons. Vast, stately, impeccably managed and with a stunning I.M.Pei-designed lobby that features soaring, 10-metre-high chiselled French limestone columns (the same stone as you'll find in the Louvre), I loved everything about it, not least the fact it had the largest rooms in the city and massive bathrooms to match (featuring deep-soak bathtubs that would fill so quickly they required a warning sign so you wouldn't get caught unawares).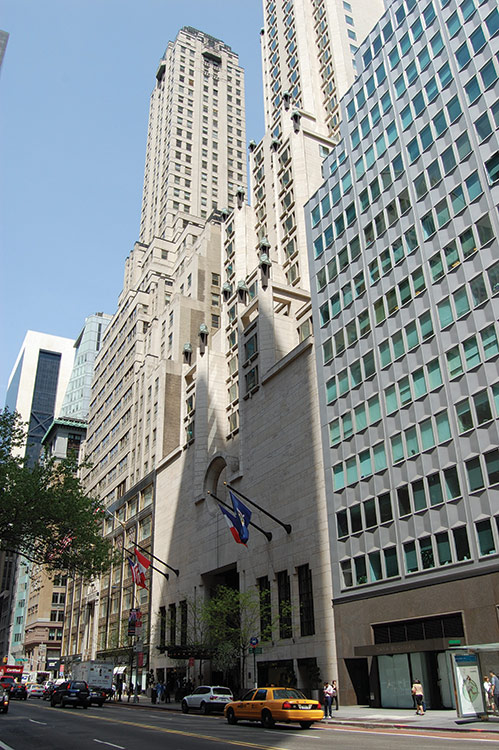 Sadly, I don't get the chance to travel to the US much anymore but when I heard that the Four Seasons New York underwent a massive 120 million USD renovation last year, I decided I'd have to make time and, in the end, I managed a visit just before the summer.
First off, I'm relieved to say that the lobby has remained very much intact – albeit its upper level has been reworked so that on one side is The Garden (an all-day dining venue that is the go-to restaurant for breakfast and lunch), and on the other is the red velvet-filled Ty Bar (named after the property's owner, Beanie Babies billionaire Ty Warner), which is where you go for cocktails and bar bites. That's it as far as restaurants, for the former landmark restaurant that used to be found at the rear entrance of the hotel – the Michelin starred L'Atelier de Joël Robuchon – has actually moved to Chelsea and in its place the Four Seasons decided to create some valuable meeting space. Elsewhere, all the rooms have been renovated and reconfigured, making this property an all-suite hotel of 368 keys.
Our room was a Manhattan Junior Suite and I can tell you that upon entering it for the first time, my instinctive reaction was to tell my wife: "Honey, we're home." You see, we had already spent a week in the city and I had had enough of all the usual tiny hotel rooms that somehow get rated with five stars. The Four Seasons though is nothing like that. More of an apartment than a hotel room, this place offers up the rarest of all luxuries in New York and something that appeals to businessmen and families alike: incredibly generous amounts of space.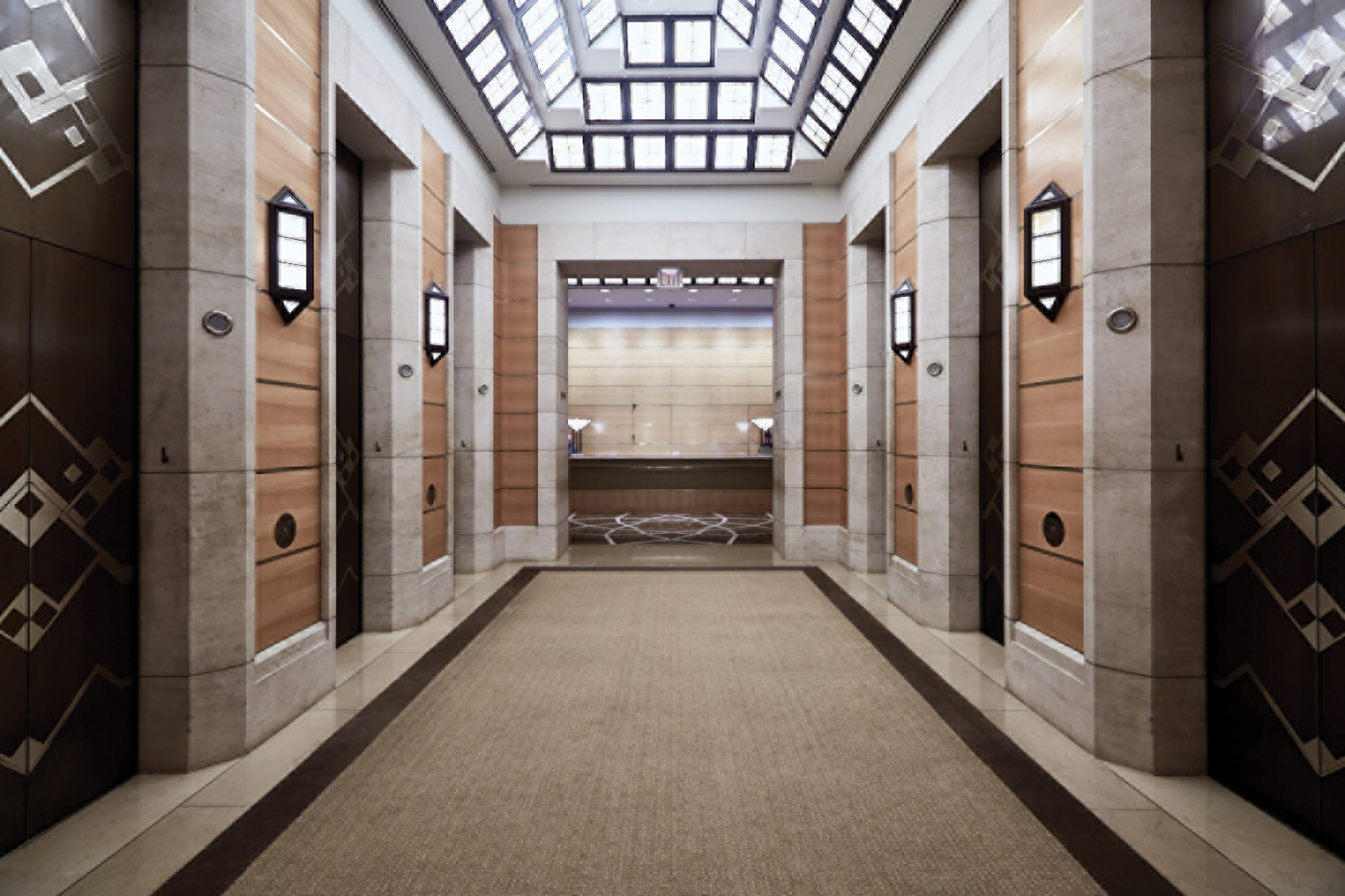 Surprisingly, in terms of décor, things haven't changed all that much. For example, the now rather retro English Sycamore wood panelling in the rooms was left as is. It's not all that inspiring but the rooms do benefit from some fresh design elements like cerused oak desks and renewed materials aplenty, including wool wall-to-wall carpeting, and curtains that are also now motorised. Some of the less obvious enhancements include a recessed ceiling that offers soft indirect lighting, mirrored frames around the room's large windows (which actually open, unlike in most NYC hotels) – this is done to enhance sunshine and skyline views – as well as king-sized lighted-pedestal beds that were designed with rounded corners to prevent bruised shins.
Amenities include 55- or 60-inch curved-screen TVs, minibars stocked with products from local gourmet purveyors like Dean & Deluca, and laptop-sized safes. But there's no hi-tech home-automation system as has become so common in modern hotels, nor even any iPod docks. Still, what the Four Seasons lacks in technology, it makes up for in real estate, and not just in the bedroom, there's also an excellent dressing area (with incredible amounts of wardrobe space and built-in dressers), there's also a fantastic Italian marble-clad bathroom, which opens via double doors and contains a walk-in shower, a deep-soak bathtub, a vanity-mounted mirror TV and Bulgari bath products a go-go.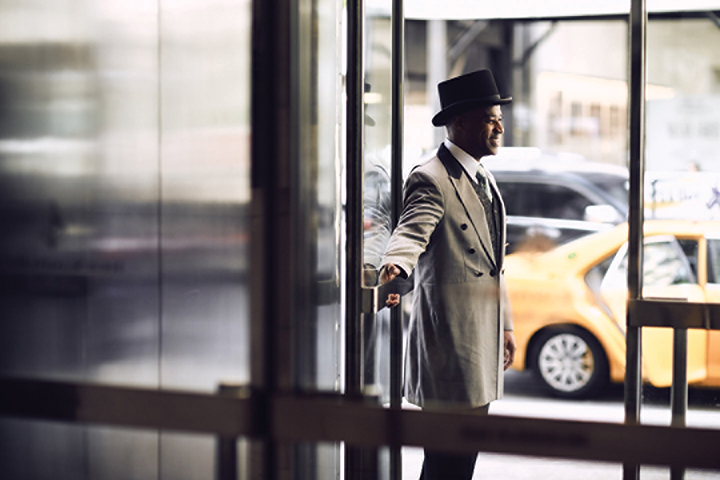 Now, even if the rooms are important, I have saved the best for last in terms of what makes the Four Seasons so special and that's service. You may not know it but the Four Seasons has the most Clefs d'Or (golden keys) of any hotel concierge team in the city and I deliberately put them to the test with a request that absolutely no one should have been able to do: I asked them to get me a table at Sushi Nakazawa in the West Village the very next day (which, for those who don't know it, is probably New York's most coveted reservation). Not only did Concierge Adeliza Perez-Johnson succeed with my impossible request, she ended up doing so much else for us throughout our stay and, after all is said and done, that's the real key to enjoying New York. It's also probably the reason why the Four Seasons remains the place to stay after all this time.
what's nearby