February 8, 2019 Nadia Michel
Proving beyond a reasonable doubt that sustainable is sexy, Fae offers the best of both worlds: cutting-edge style and a lighter footprint. It's the first part though that catches most people's eye, and it's something that has helped make the Aussie brand so popular on social media. Clearly, being able to make an eye-catching impact with techno-fabrics is something that has resonated with the current pack of beach-bodied influencers, and their support is helping propel the brand to an ever-growing global audience.
"Having a celebrity following is so important to us and that's one of the reasons why Fae has been so successful. Having girls like Bella Hadid, Gigi Hadid, Emily Ratajowski, Alessandra Ambrosio and Sara Sampaio spotted wearing Fae increases our online presence dramatically. These celebrities are the epitome of cool in today's society and their fans and followers are so loyal to them," remarks the founder Bianca Bennetts.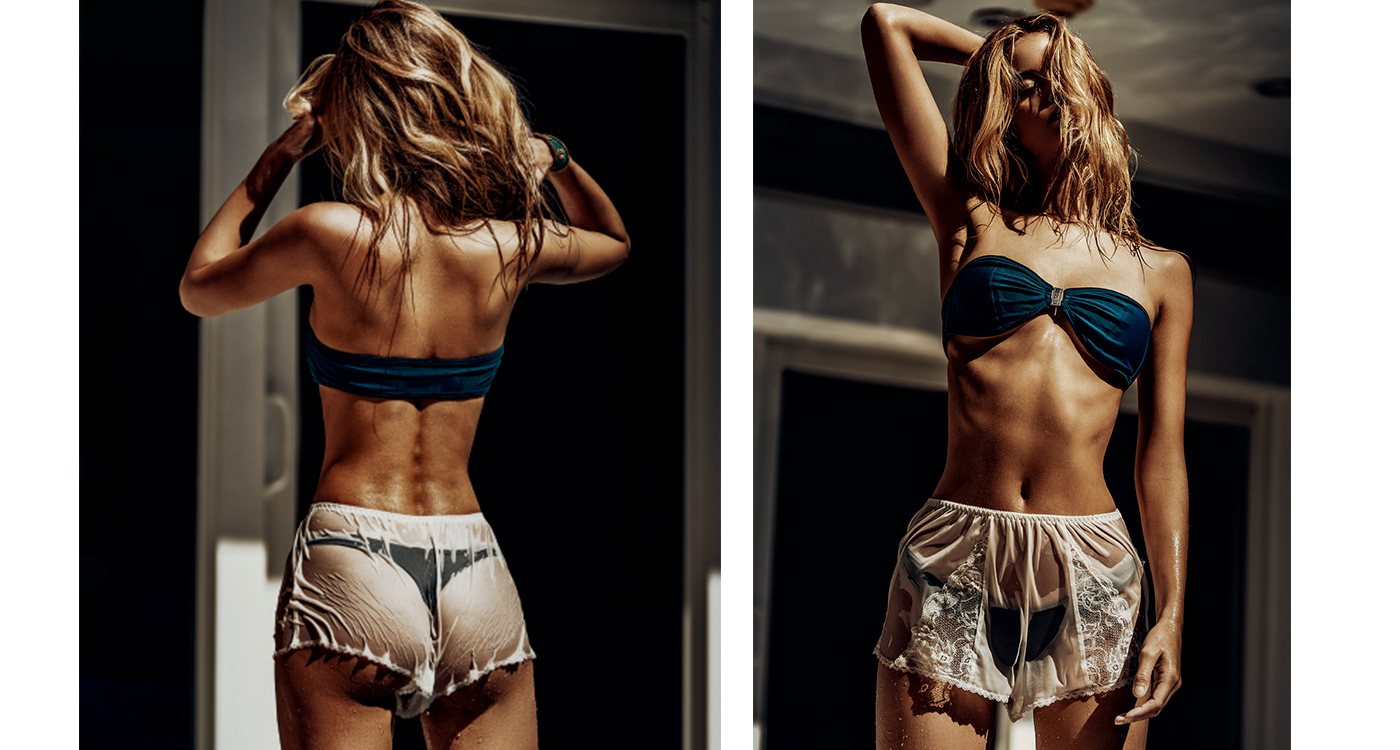 Devised on the beaches of Bali, Bennetts launched the brand in 2016 with the help of a designer friend, with whom she created her ideal silhouette – namely sportswear-influenced tops and cheeky bottoms. Following strong, positive feedback on her personal social media, Bianca and her husband Adam made the decision to start producing the suits on a larger scale.
"We sold out of all 300 pieces in our first week after launching so we re-ordered. Every order doubled in size. I think we got to our third order when I remember saying to Adam, 'Wow, we are actually doing this!' That was just two short years ago. Since then our following has grown to 345k and we have reached so many amazing milestones," continues Bennetts.
Tapping into the current female emancipation trend, Fae is a brand that's all about not being afraid to show some skin (in fact, some of the models in their Instagram posts are not wearing any suit at all). Offering up a cool girl message – replete with tattoos, yachts and rosé all day – they offer just a handful of one-piece and two-piece cuts in many different colourways, each designed to fit into an aspirational lifestyle.
"One of my favourites is the Frida because it is so unique, sexy and it can be worn as swimwear or a bodysuit with denim and boots for the perfect festival outfit," Bennetts points out.
Besides looking good, Fae also affords its customers the ability to feel good too through its use of Econyl, a regenerated nylon constructed from post-consumer materials including fishing nets (the same brand of fabric in fact that Breitling uses on its watch that we are featuring on p. 74).
And to further cement the brand's legitimacy in a competitive global swimwear market, Fae has just teamed up with Sports Illustrated on a special project, which will likely prove to be a defining moment in the life of this very clued-up brand.